Belfast: Gateway to Northern Ireland!
The capital of Northern Ireland, on the banks of the River Lagan on the east coast of Ireland. It is the largest city in Northern Ireland and the second largest on the island of Ireland. A major port city famous for Harland and Wolff which built the RMS Titanic. The city suffered greatly during the troubles and in the 1970s and 1980s was one of the world's most dangerous cities but is now considered to be one of the safest within the United Kingdom.
Make the most of a long weekend in Belfast and complete as much of this carefully chosen list as possible. Then provide the evidence through Facebook, Twitter or Instagram by tagging @travelmedals and then purchase the Belfast themed Travel Challenge medal. Good luck!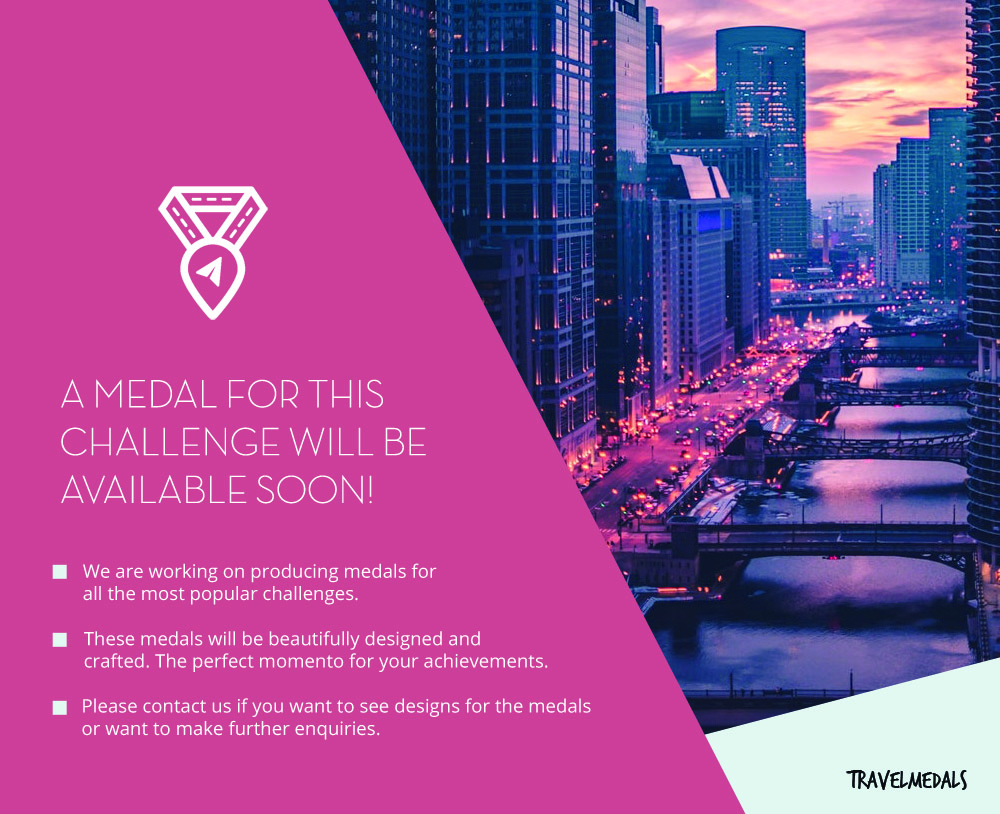 The Challenge
The Belfast City Break challenge has been split into 6 sections below. Each section has goals within it and each goal attributed a number of points. The challenge is to reach 100 points during your trip.
Feel free to Instagram, Facebook or Tweet your trip around Belfast tagging @travelmedals and count your points!
Additional Information
To make the most of your break in Belfast, we've prepared the below links and details which should allow you to complete the challenge and organise your trip.
Discover Ireland's 10 Top things to do in Belfast
For a brief taster of whats available in Belfast, watch the following video produced by Discover Ireland which details the top things to do on your visit to Belfast.
If your trip is longer than a weekend, why not investigate the Coastal Causeway Route Road Trip challenge, a 130 mile coastal drive up to Northern Ireland's second biggest city Derry/Londonderry for double the TravelMedals Bling!
Have you been to Belfast? Any top tips for other readers?