São João Festival
STOP! It's hammer time at the Festa De São João!
The most important night of the year in Porto: Festa de São João do Porto (Festival of St John of Porto in English), celebrated on midsummer June 23rd every year. One of the main traditions of São João festival is to lightly pound the head of everyone you meet on the street with a plastic hammer.
In fact, the party starts early in the afternoon of June 23rd and usually lasts until the next morning. The traditional attractions of the night include street concerts, popular dancing parties, jumping over flames, eating barbecued sardines, Caldo verde and meat, drinking wine and releasing illuminated flame-propelled balloons over Porto's summer sky.
The festivities have been held in the city for more than six centuries. It is quite common for citizens of Porto to keep celebrating until 3 or 4 in the morning. Some take it further, staying up until the first hours in the morning. They walk from Porto's riverside core to the seaside in Foz or in the nearby suburb of Matosinhos where they wait for the sunrise!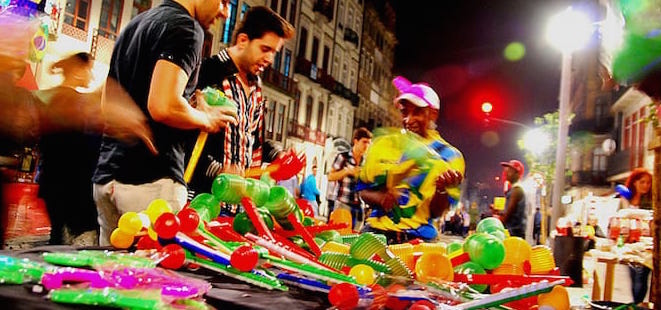 The Challenge
To complete the challenge and fully immerse yourself in this amazing festival, you need to complete the following tasks:
Buy a hammer.
Get a selfie hitting someone on the head with your hammer.
Drink a local beer Super Bock or Port Wine.
Eat some local food:

Grilled sardines/peppers
Caldo verde and fresh salad
Grilled spare ribs
Bifanas (pork sandwiches)

Get a photo of the fireworks over the D. Luís bridge. 
Listen to and take a photo of some of the free live music.
While completing the challenge tag @travelmedals on Instagram, Facebook or Twitter on each picture. São João in Porto is a very social atmosphere therefore it's a great time to share photos of your trip, the experience you have and the people you meet and hit on the head with plastic hammers!
After you complete the challenge you can purchase the São João themed travel medal.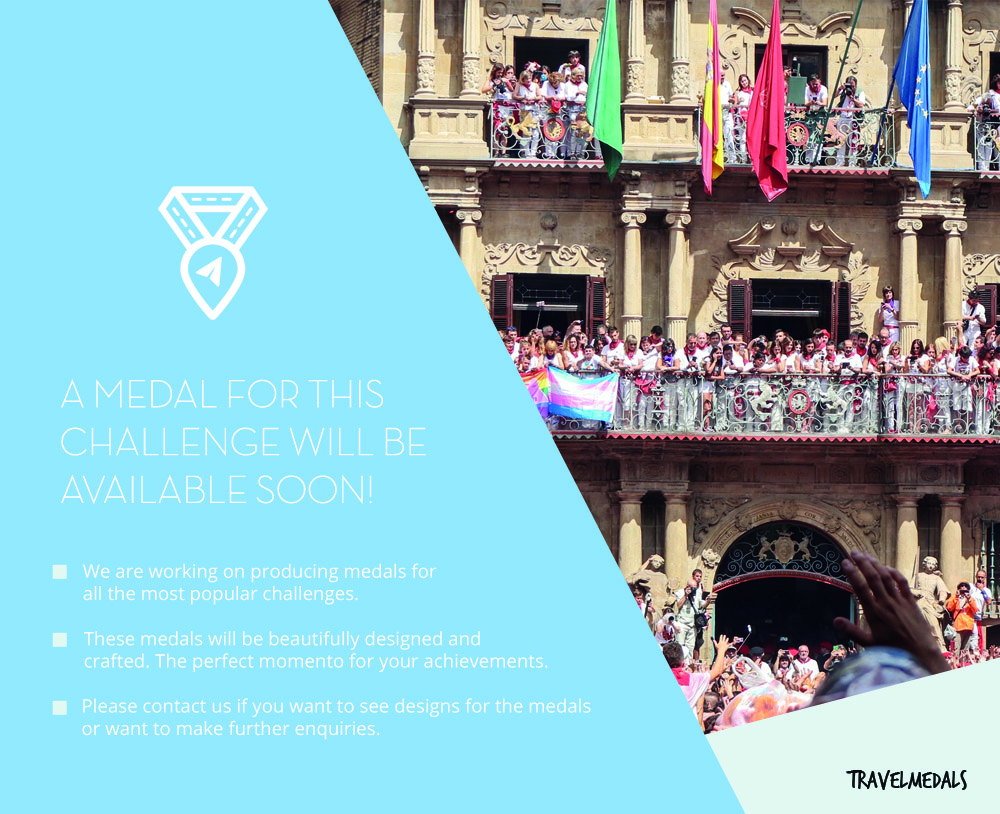 Additional Information
For more information on the festival check out the São João wikipedia page. For a run down of the festival check out the Portoalities site. Then finally for a small taste of this spectacular festival, watch this short video produced by HostelWorld.
24 Hours at the Sao Joao Festival by Hostel World
Lanterns, plastic hammers, music, fireworks and food – Hostel World spent 24 hours capturing experiences of those attending the Sao Joao Festival in Porto, Portugal. If this video doesn't make you want to join in the fun, nothing will!
Plastic hammers at the ready, whose going to São João?