A spectacular challenge across more than 7 countries and 3 continents for only the most avid travellers!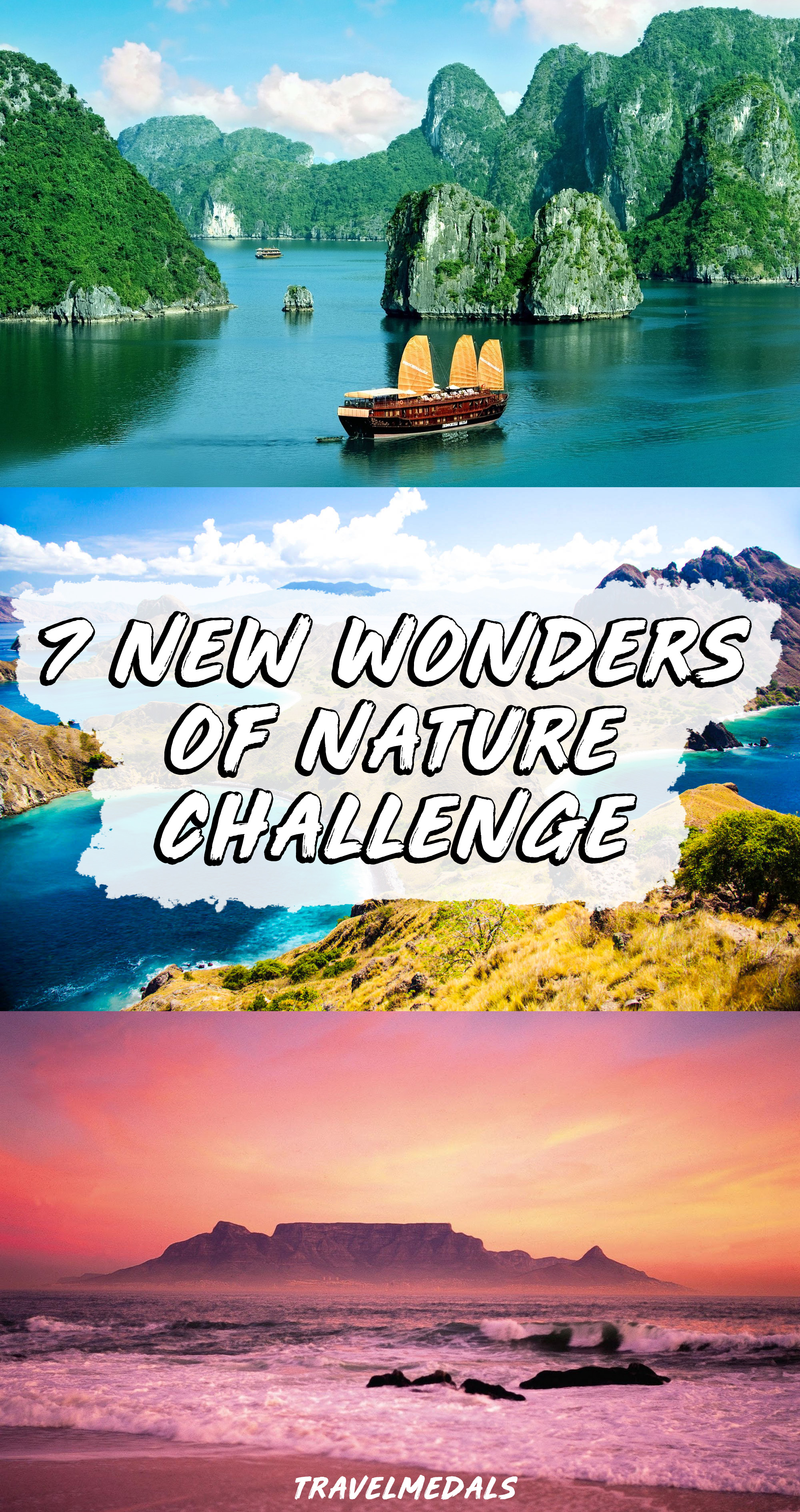 The New7Wonders of Nature was an initiative started in 2007 to create a list of seven natural wonders chosen by people through a global poll. It was led by Swiss-born Canadian Bernard Weber and organized by the New 7 Wonders Foundation, a Swiss-based foundation which Weber founded. The initiative followed an earlier New7Wonders of the World campaign, and attracted 100 million votes from around the world. The final 7 were chosen from a list of 28 "Official Finalist Candidates". 
The Challenge
To complete the 7 New Wonders of Nature Challenge you must have visited all 7 of the natural wonders below:
Amazon Rainforest and River – Various Countries, South America
Halong Bay – Vietnam
Jeju Island – South Korea
Iguazú Falls or Iguaçu Falls – Argentina and Brazil
Puerto Princesa Subterranean River National Park – Philippines
Komodo Island – Indonesia
Table Mountain – South Africa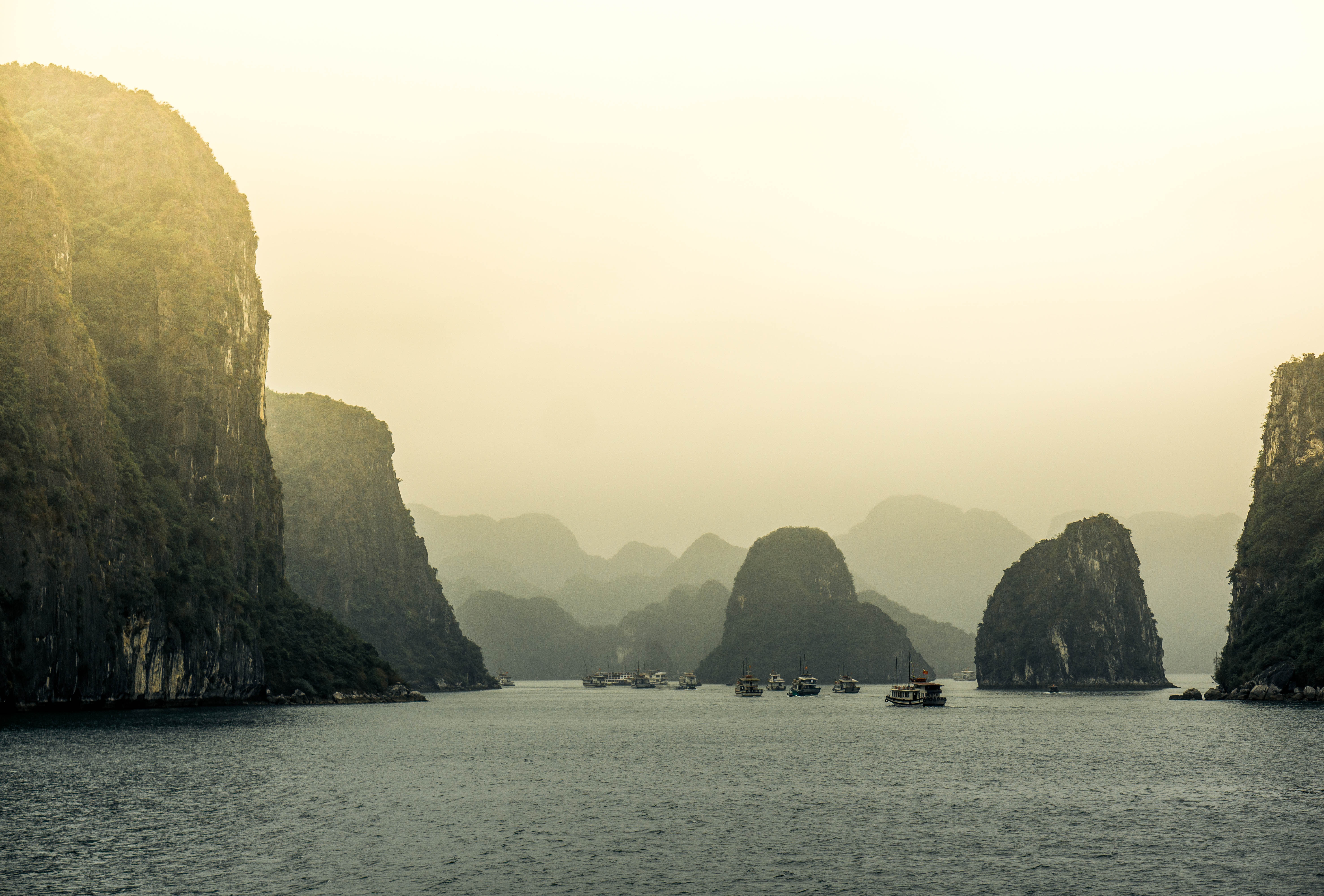 Tag @travelmedals every time you check another one off the list! This can be done across Instagram, Facebook and Twitter and used to countdown the wonders you still have to visit!
If you have set yourself this travel challenge and have visited a few, why not buy the medal before you visit the 7th natural wonder to pose for photos as you check the last off your list!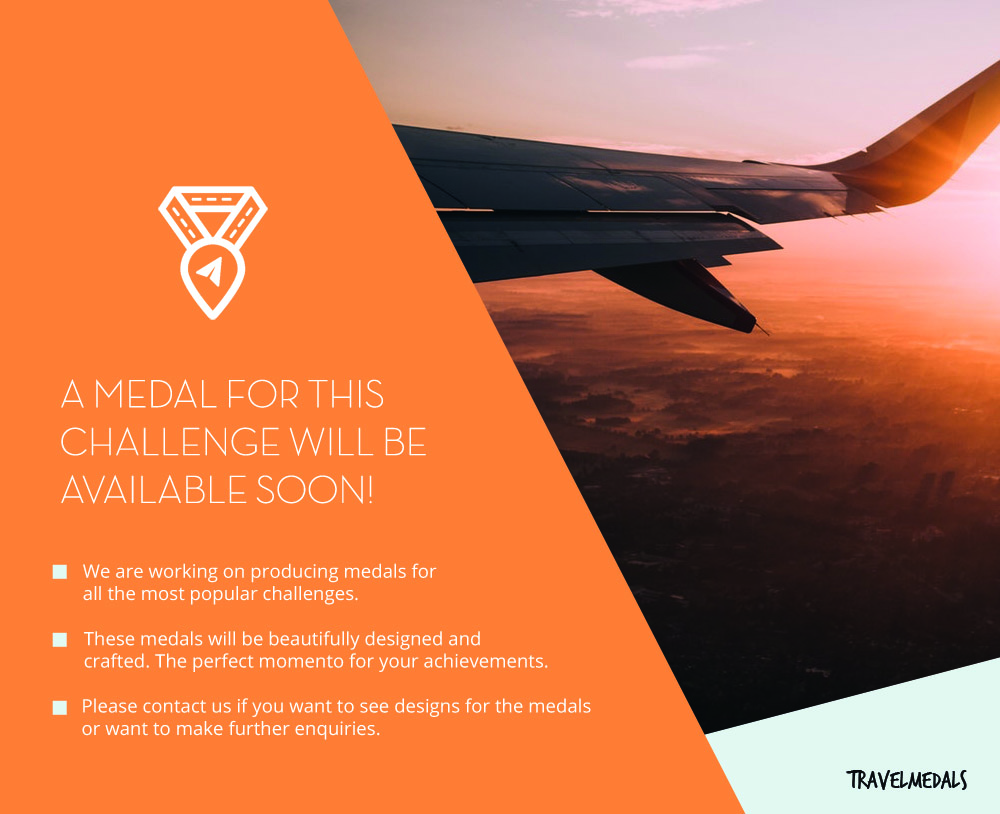 The New 7 Wonders of Nature
To get in the mood to add this challenge to your bucket list, check out this video by MrBangthamai covering the new 7 wonders of the natural world.
How many of these natural wonders have you seen?