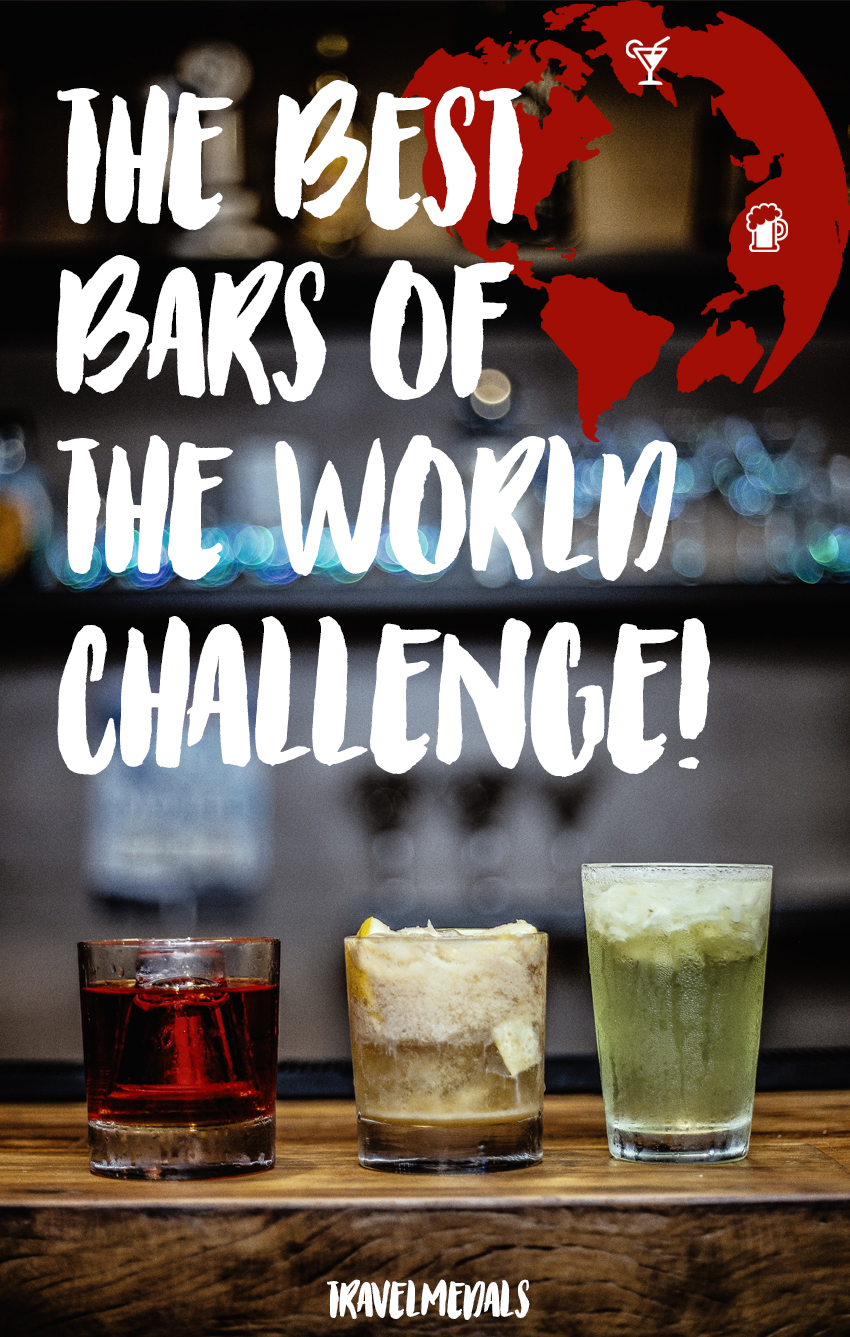 The Ultimate Global Pub Crawl – Are You In?

The World's 50 Best Bars is an annual list that celebrates the best of the international drinks industry. Since 2009, The World's 50 Best Bars provides an annual ranking of bars as voted for by more than 500 drinks experts from across the globe. The list represents the ultimate international guide to the world's top bars and drinking destinations.
This is a perfect challenge for those who like to mix their travels with the local drinks and experience the best a new destination has to offer. Those based in London have an advantage with three of the top five and ten bars in the top 50 for 2018. However with bars represented across numerous cities and most continents this is truly a global challenge.
Number 1 for 2018: DANDELYAN. Located at Mondrian London, 20 Upper Ground, London SE1 9PD.
Life is just a little more alive
after the first few drinks.
-ATTICUS
The Challenge
To complete this challenge you should have:
Visited 15 bars or more that are in the 2016 list or later. 
Visited 2 bars or more in the top 10 [any year from 2016].
Visited 1 bar or more in the top 5 [any year from 2016].
Visited bars from 3 or more different countries.
Uploaded your favourite bar and drink photos.
With these bars being spread far and wide across numerous continents, it's going to take some time to complete the challenge. For those cocktail aficionados why stop at just 15, keep going and see how many you can tick off your Bar Bucket list! Tag @travelmedals every time you check another one off the list! This can be done across Instagram, Facebook and Twitter and used to countdown how many you have to go!
Additional Information
For all the information you need to complete this challenge visit the official World's 50 Best Bars site. Their instagram account is also well worth following to keep up to date on other bars, cocktails and future recommendations.
How many of this years list have you visited?