Mount Toubkal
A mountain peak in south-western Morocco, located in the Toubkal National Park. At 4,167 metres, it is the highest peak in the Atlas Mountains, Morocco, North Africa and the Arab World.
The ascent during the summer (from May) is non-technical yet moderately difficult, only complicated by steep and slippery scree slopes and altitude sickness. Sturdy boots and proper (windproof) clothing are required, and trekking poles are helpful on the scree. An ice-axe may be needed on the remaining snowfields in the early summer.
The ascent during the end of the winter and spring (February/March) is more difficult. Crampons are necessary to ascend through the snow and – in some cases – ice. It is possible to climb the mountain in two days – first day up to the refuge (around seven hours), second day to the summit (around five hours) and back to Imlil (up to five hours).
The Challenge
To complete the challenge you should:
Take a photo before you start.
Take a photo at the summit at 4,167m.
Upload your favourite photos from the climb.
If you want you can also share your health stats for the day showing distance and times or your well deserved food & drink rewards at the end of the hike!
Tag @travelmedals on Instagram, Facebook or Twitter.
Once the summit has been ascended and the challenge completed you can buy the TravelMedals Mount Toubkal medal.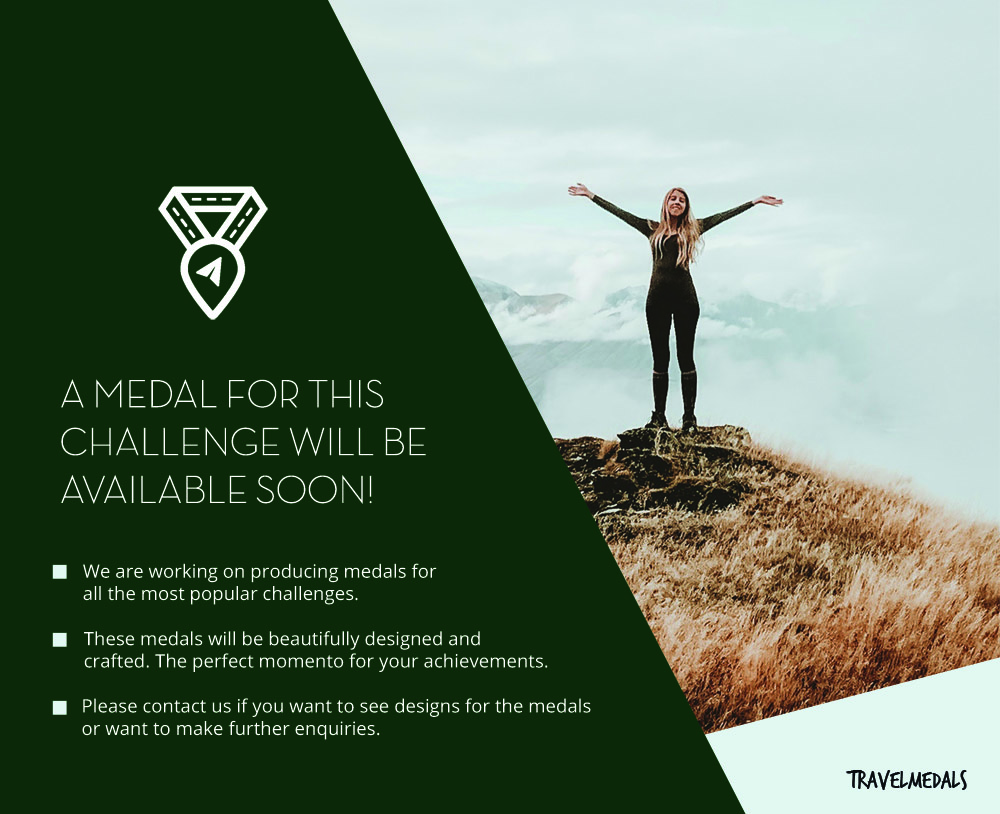 If your confident of attaining the summit and want to pose for photos with your medal at the summit then feel free to purchase the medal before attempting the trek. The medal will arrive in a brown envelope inside the package therefore can be opened and seen for the first time at the summit.
Additional Information
To get the most out of your time in Morocco, consider a hassle-free long weekend tour from operator Much Better Adventures.
Explore the vibrant souks and plazas of Marrakech, then travel to the Atlas Mountains for a few days of high-altitude adventure. You'll spend a night in a mountain refuge and climb to the summit in time to catch sunrise from the summit.
Yeti Adventure Films – Trekking Morocco!
If your considering an ascent of Jebel Toubkal, check out this video from Yeti Adventure films split into two parts for some inspiration. The trek is completed at the end of the summer adventuring season.
The first part of the video covering Day 1 of their trek as they start out from the village of Imlil and head deep into the heart of the Atlas Mountains, making for the Refuge du Toubkal. The second video shows the ascent to Northern Africa's highest peak. Will the mountain defeat them? Watch to find out…
Anyone have summiting Mount Toubkal on their Bucket list?