Wild Atlantic Way
This challenge is driving Ireland's spectacular coastal route – the Wild Atlantic Way. Exploring 9 counties along this unforgettable coastal touring route to enjoy breathtaking scenery and exceptional experiences. It encompasses over 2,400 km of rugged, untamed beauty waiting to be explored all along the west coast of Ireland.
It winds its way all along the Irish west coast stretching from County Donegal's Inishowen Peninsula in Ulster to Kinsale, County Cork in Munster on the Celtic Sea coast. Along the route there are 157 discovery points, 1,000 attractions and more than 2,500 activities. The road trip of a lifetime.
The Challenge
The following criteria must be met to complete this challenge:
Take a photo at the start and finish of your trip!
Take a photo of the miles/kilometres your vehicle has travelled before and after the trip. There must be an increase of at least 2,000 kilometres.
Upload your best 5 photos or experiences along the coast.
Tag @travelmedals on Instagram, Facebook or Twitter on each picture.
After completing the challenge you can reward yourself with a Travel Medal!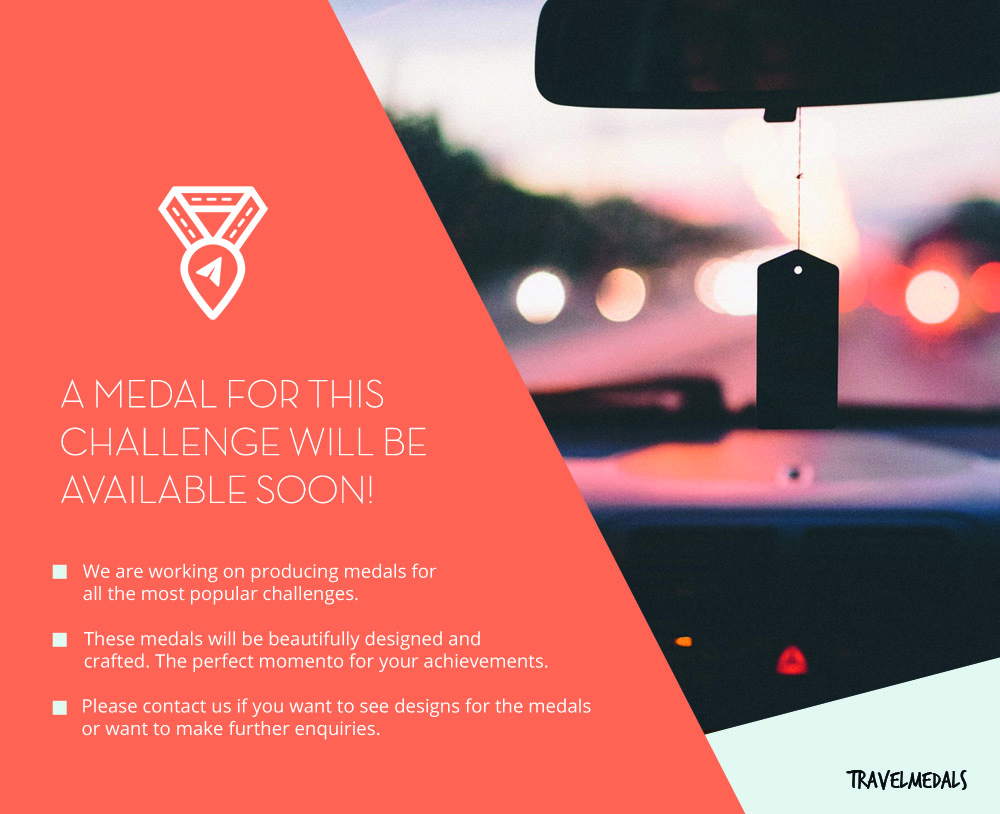 If you would like to have your medal for the trip and all important finish, feel free to order prior to your trip. We love to see photos from travellers therefore we really appreciate tags including @travelmedals, which help build a community and inspire others.
The Fáilte Ireland Wild Atlantic Way Promotional Video
Wild, Ruggad, Unspoiled, Untamed – where Land and Sea collide! This is Ireland's last frontier against a marauding Atlantic. A journey were wild raw beauty is your constant companion. A journey that will stay with you forever.
This 3 minute video produced by Reelgood showcases the 2,400km route along the Irish Western seaboard "The Wild Atlantic Way".
Has this challenge inspired you to take on the longest defined coastal drive in the world?