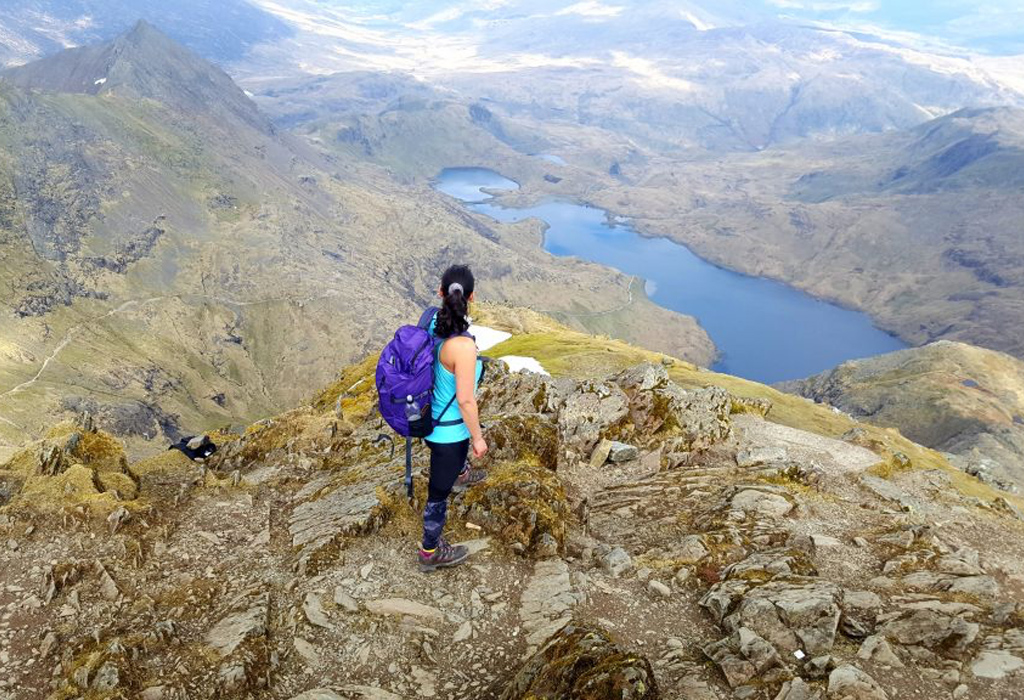 Can you conquer the highest peak in Wales?
The highest mountain in Wales, at an elevation of 1,085 metres (3,560 ft) above sea level, and the highest point in the British Isles outside the Scottish Highlands. It is located in Snowdonia National Park in Gwynedd. It is the busiest mountain in the United Kingdom and the third most visited attraction in Wales, with 582,000 people visiting annually. It is designated as a national nature reserve for its rare flora and fauna.
The rocks that form Snowdon were produced by volcanoes in the Ordovician period, and the massif has been extensively sculpted by glaciation, forming the pyramidal peak of Snowdon. The mountain was used by Edmund Hillary in training for the 1953 ascent of Mount Everest. The summit can be reached by a number of paths, and by the Snowdon Mountain Railway, a rack railway opened in 1896 which carries passengers the 4.7 miles (7.6 km) from Llanberis to the summit station.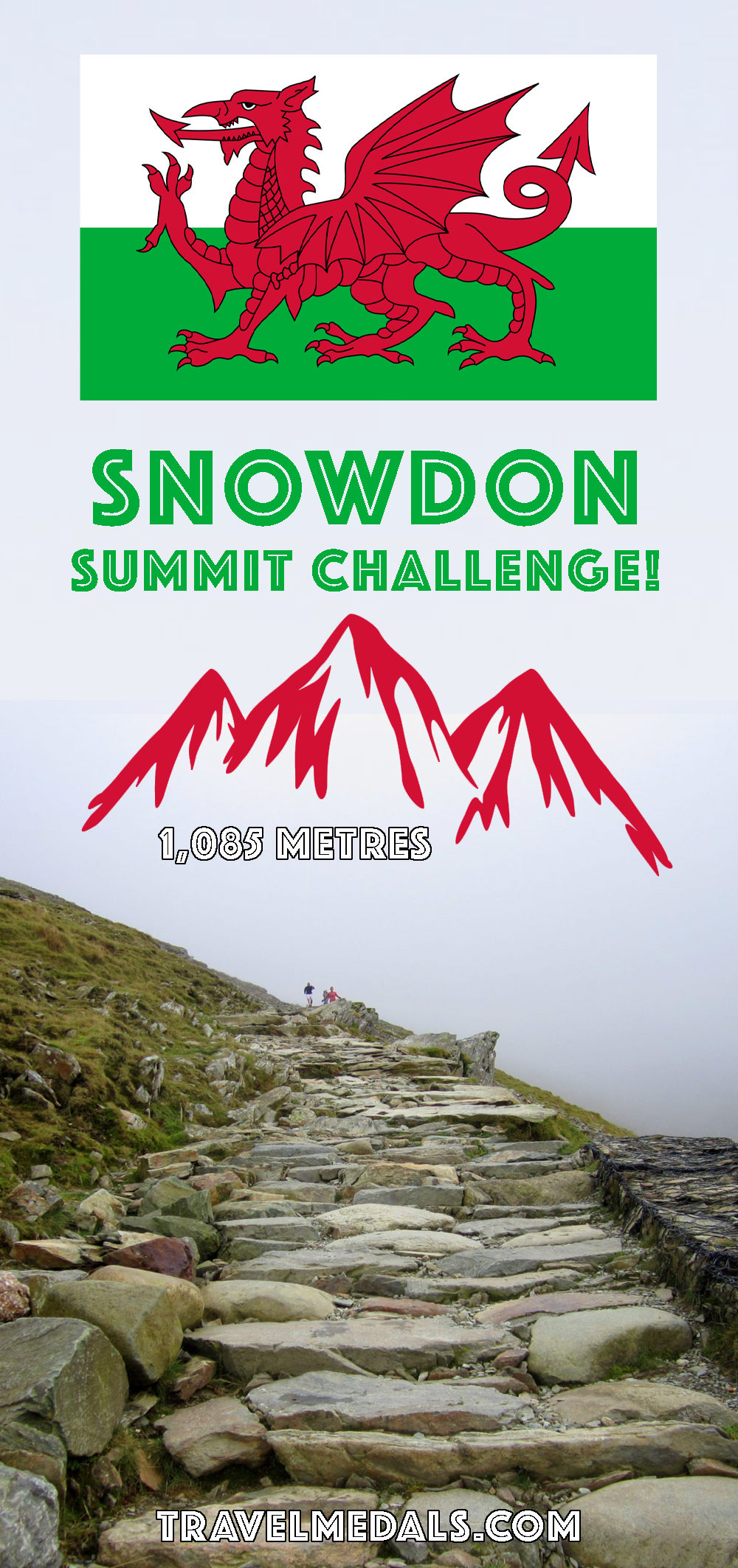 The Challenge
To complete the challenge you should:
Take a photo before you start.
Take a photo at the summit at 1,085m.
Upload your favourite photos from the climb.
If you want you can also share your health stats for the day showing distance and times or your well deserved food & drink rewards at the end of the hike! 
Tag @travelmedals on Instagram or Facebook.
Once the summit has been ascended and the challenge completed you can buy the Snowdon TravelMedal.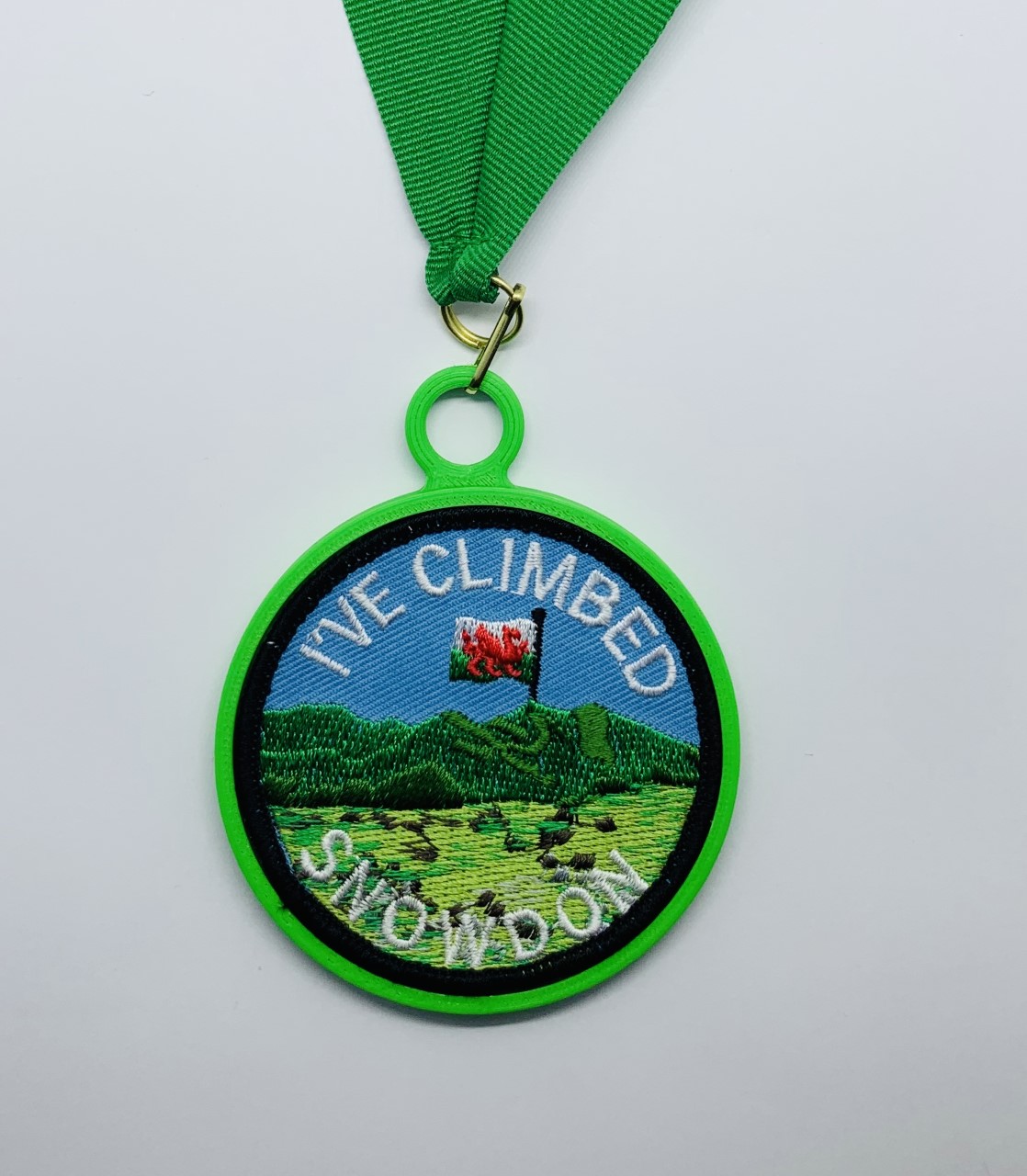 Click on the medal to be redirected to our store or click here.
Additional Information
The Visit Snowdonia site has your ultimate guide to the 6 walking routes to the summit. The Llanberis Path, Pyg Track, Miners Track, Watkin Path, Rhyd-Ddu Path and the Snowdon Ranger Path are all described in detail as well as other tips before you venture out on the mountain.
If you would prefer a guided walk then there are plenty of options for tours. These would all include being guided by a qualified Mountain Leader, who will be with you every step of the way. For plenty of dates and route options available, check out Large Outdoors guided walks. They also provide tours for Moonlight Walks, Sunrise Experiences and weekend packages.  
Extremely Dangerous 'Knife Edge' Climb: Crib Goch
For anyone thinking about taking on Snowdon, this video by Anna's Big Adventure shows an ascent up the most dangerous path. The Crib Goch route up Snowdon is extremely dangerous and shouldn't be attempted by novice climbers according to Llanberis Mountain Rescue. Anna did not realise this when she set out, join her on this terrifying scramble to the summit. For those seeking a less treacherous route to the summit, there are other routes available like the Llanberis Path which is the longest and most gradual of the six main paths to the summit.
Has anyone taken on the highest peak in Wales? Any advise for readers about to conquer this challenge?