Total Solar Eclipse Chasing Challenge!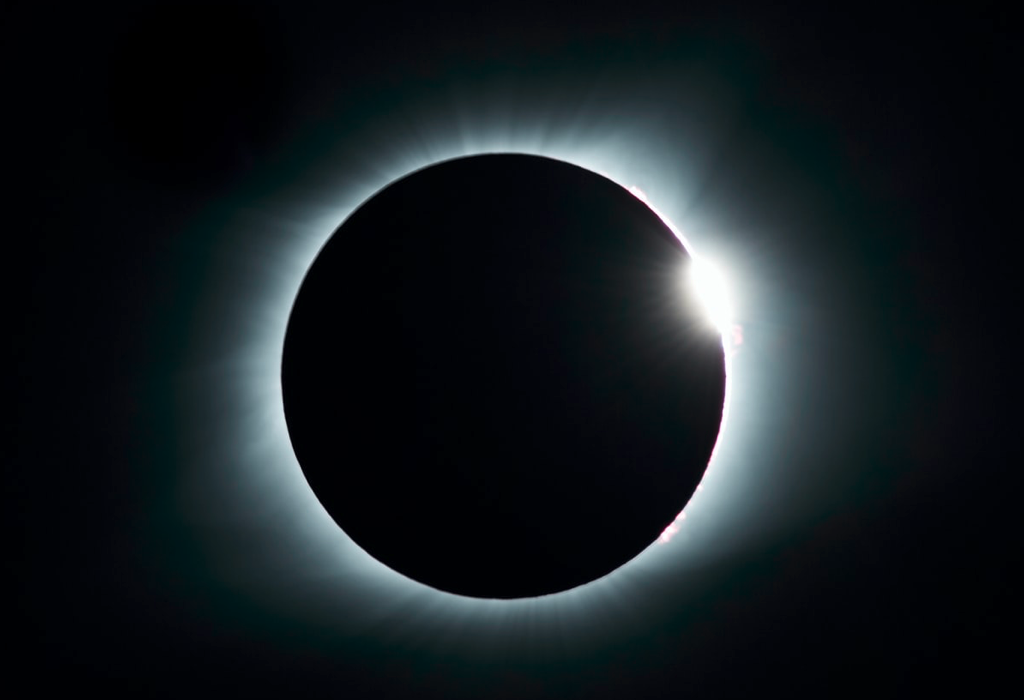 A solar eclipse occurs when a portion of the Earth is engulfed in a shadow cast by the Moon which fully or partially blocks sunlight. This occurs when the Sun, Moon and Earth are aligned. Such alignment coincides with a new moon indicating the Moon is closest to the ecliptic plane. In a total eclipse, the disk of the Sun is fully obscured by the Moon. In partial and annular eclipses, only part of the Sun is obscured.
Location is everything with a total solar eclipse, you need clear skies and to be inside the path of the shadow as it comes along. While chasing an eclipse you put yourself on a collision course with the solar system. These videos as best as they can show the cosmic lightswitch which changes daytime into night in a matter of seconds. No photograph or video, can do a total eclipse justice, what your eyes can see without even trying. You have to see it for yourself.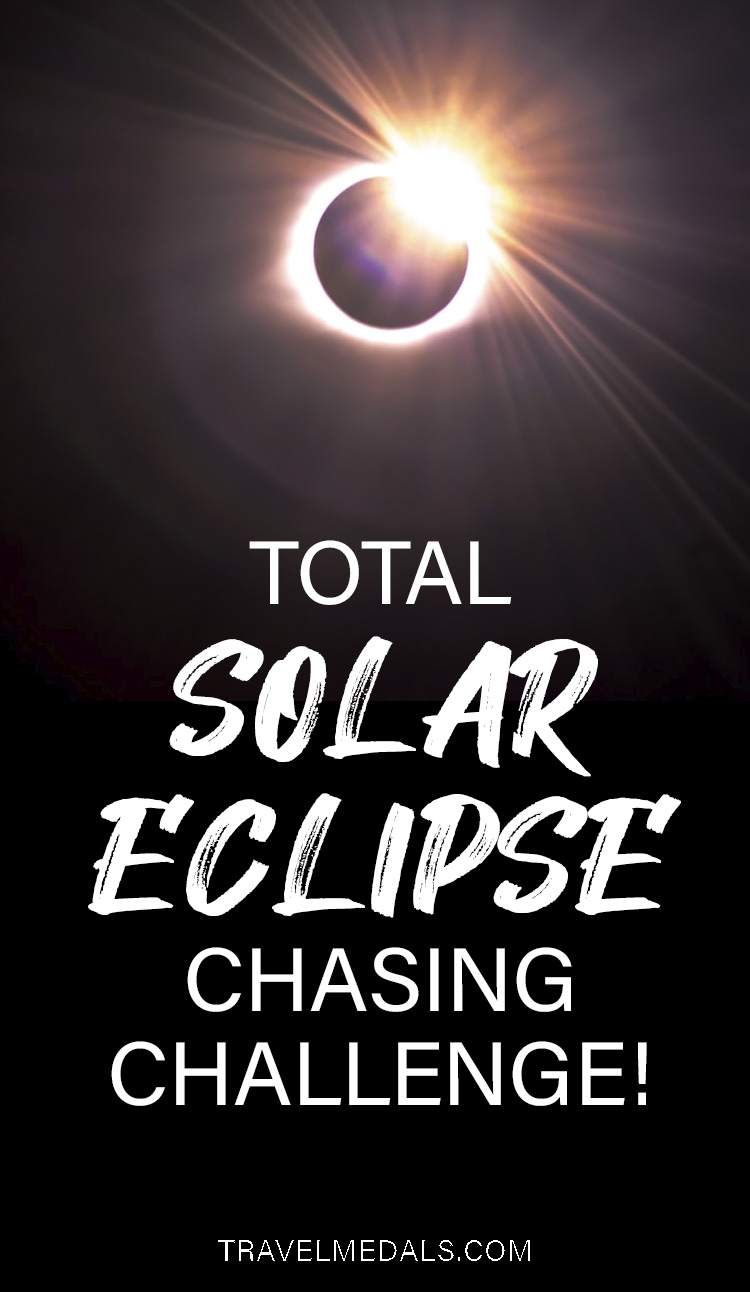 The Challenge
To complete this travel challenge you have to witness a Total Solar Eclipse anywhere in the world. As these amazing events happen infrequently and all across the globe, this is not an easy challenge. You may be lucky and have one close to your home country or it could take many years. 
Tag the adventure to @travelmedals on Instagram or Facebook on each picture.
To help plan completing this travel challenge, all eclipses until the year 2100 are available here.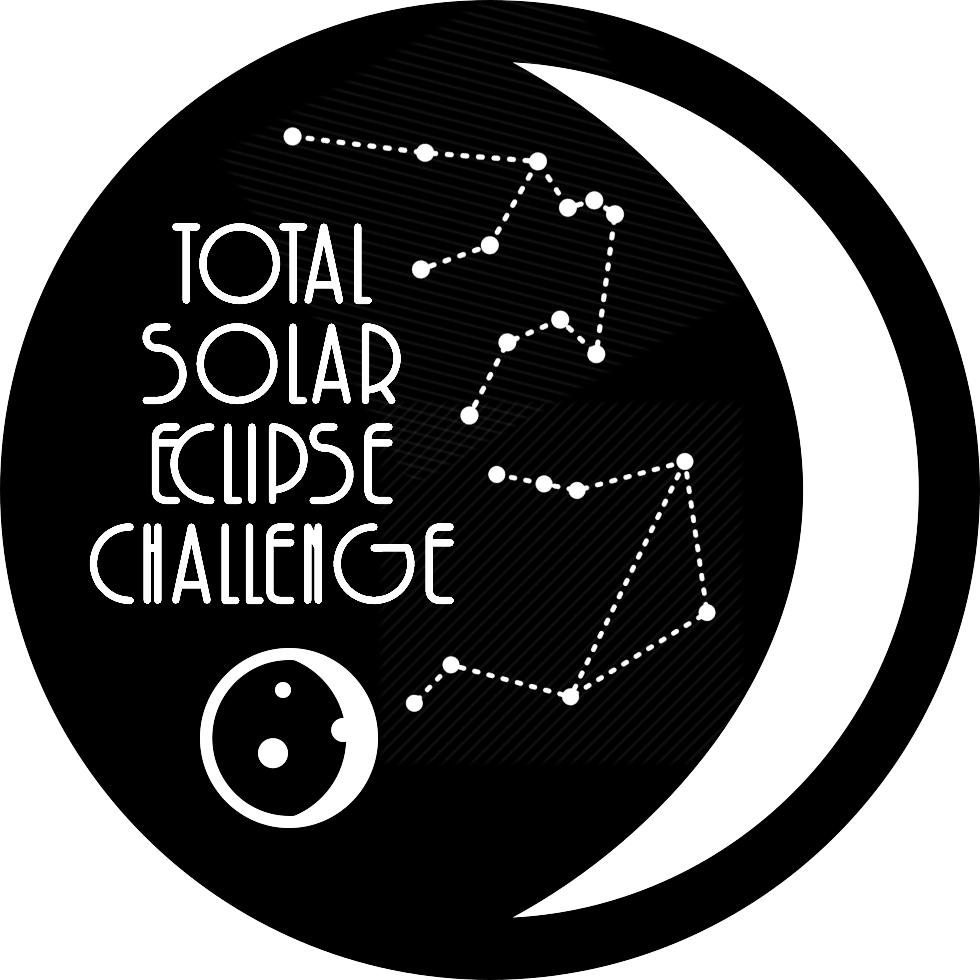 This is the initial design for the medal and it is available on request. If you are planning a trip to view a Total Solar Eclipse and would like this medal, please get in touch through our Facebook or Instagram pages!
Additional Information
Wikipedia – The basic information on eclipses. 
Time and Date – More information and upcoming eclipses. 
Eclipse Guy – David has been chasing eclipses for almost 3 decades!
The Guardian – Thousands marvel at something supreme in Chile and Argentina.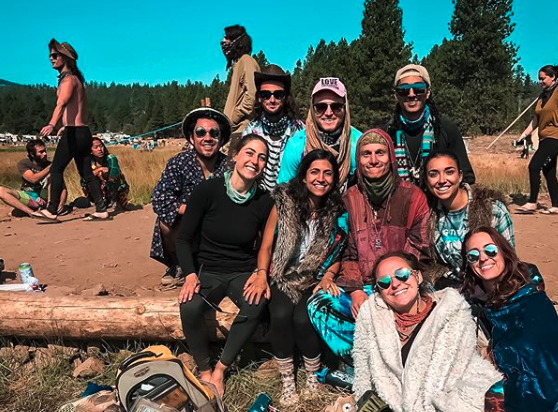 "I have tried so many times to put this experience into words. Even two years later I struggle to find the right way to put the pure awe I felt. During totality, I truly felt the grandness of the world. It suddenly clicked that we are on a planet in a colossal solar system"
Why people get so excited about a total solar eclipse
In this video Vox explains the differences between a solar and lunar eclipse and why some believe that a total eclipse of the sun is the greatest natural phenomenon of them all.
Total solar eclipses are a big deal not because of how infrequent they are — there's a total solar eclipse every 18 months on average — but because of how little of the Earth's surface falls in the path of any given eclipse shadow.
If an eclipse happens to come to your town, you're lucky. Any given location will see a total solar eclipse only once in more than 300 years, on average. The vast majority of us will have to travel to an eclipse path if we want to see a total eclipse in our lifetimes.
Thankfully NASA has mapped every eclipse that will occur for the next 1,000 years.
Who has added witnessing a Total Solar Eclipse to their bucket list?