Bobotov Kuk Summit Challenge in Montenegro!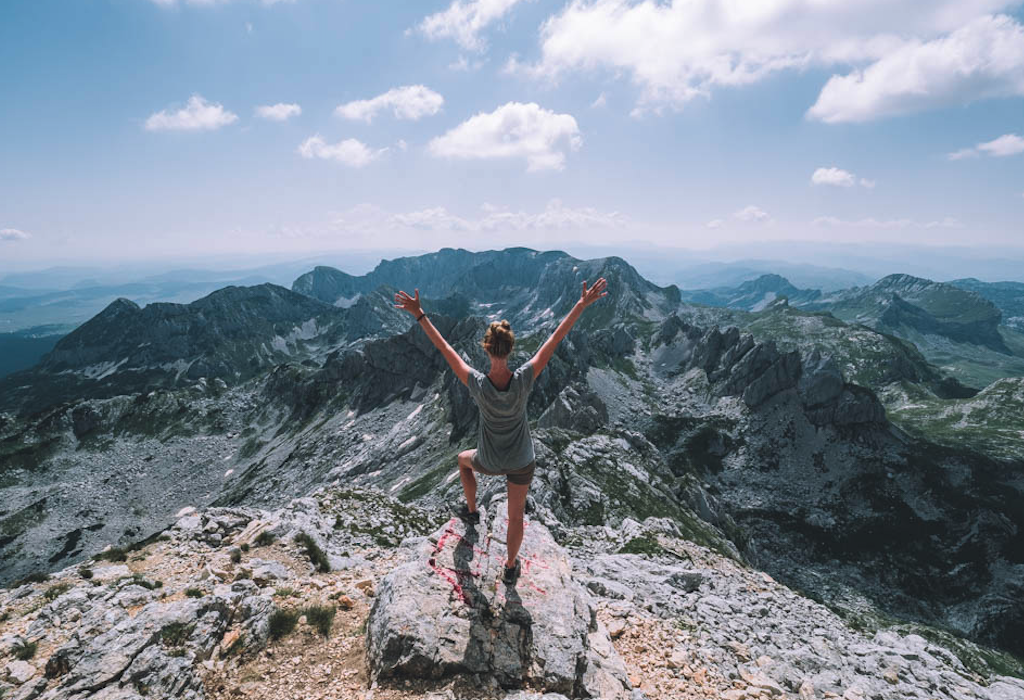 www.thesandyfeet.com
The Highest Point Soley in Montenegro
Bobotov Kuk is a peak in northern Montenegro. At 2,523 m (8,278 ft), it is the highest peak in the Durmitor mountain range and had been thought to be the highest point in Montenegro. New surveys have shown there are three higher peaks on the border with Albania. Most Montenegrin mountains are visible from Bobotov Kuk, among them Lovćen (above the Adriatic Sea), Kopaonik and Tara (in Serbia), Maglić (in Bosnia and Herzegovina).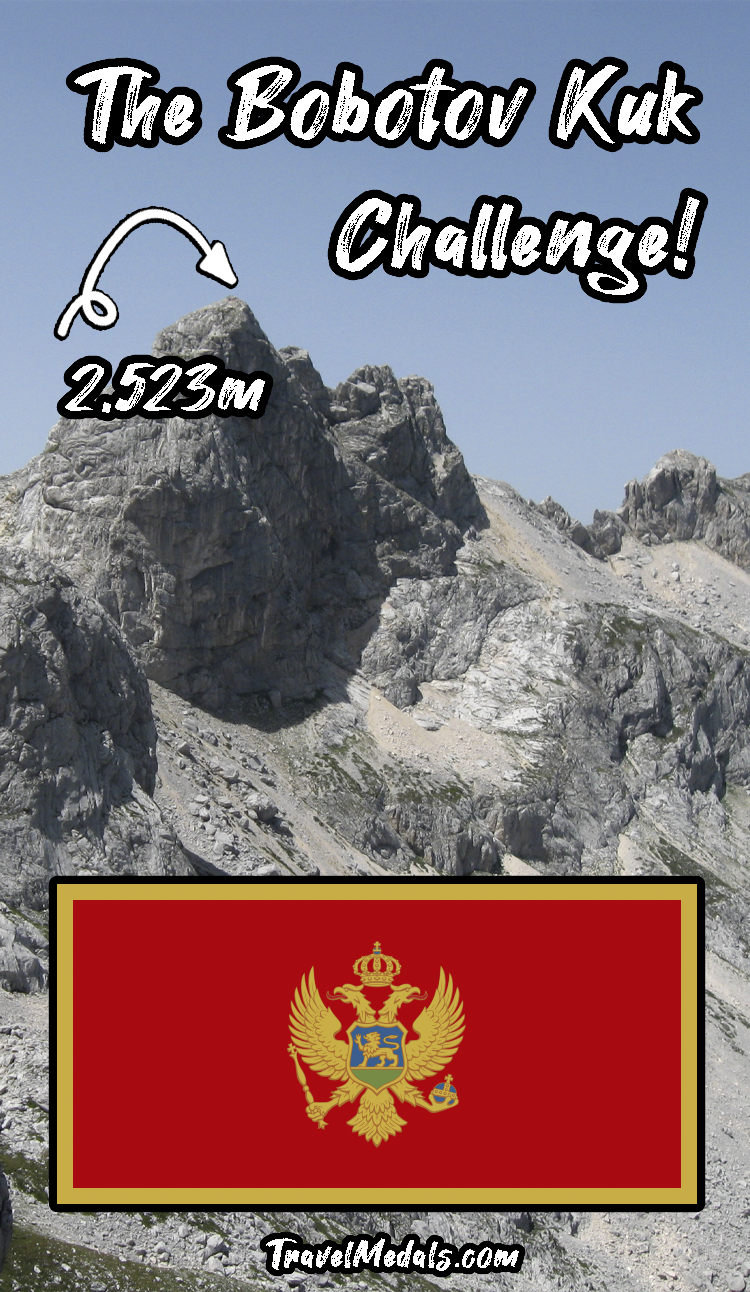 The Challenge
For this travel challenge you have to summit Montenegro's highest peak – Bobotov Kuk.
Feel free to tag @travelmedals on Instagram or Facebook on each picture. If you want you can also share your health stats for the day showing distance and times or your well deserved food & drink rewards at the end of the hike!
After completing the challenge you can reward yourself with a Bobotov Kuk Travel Medal!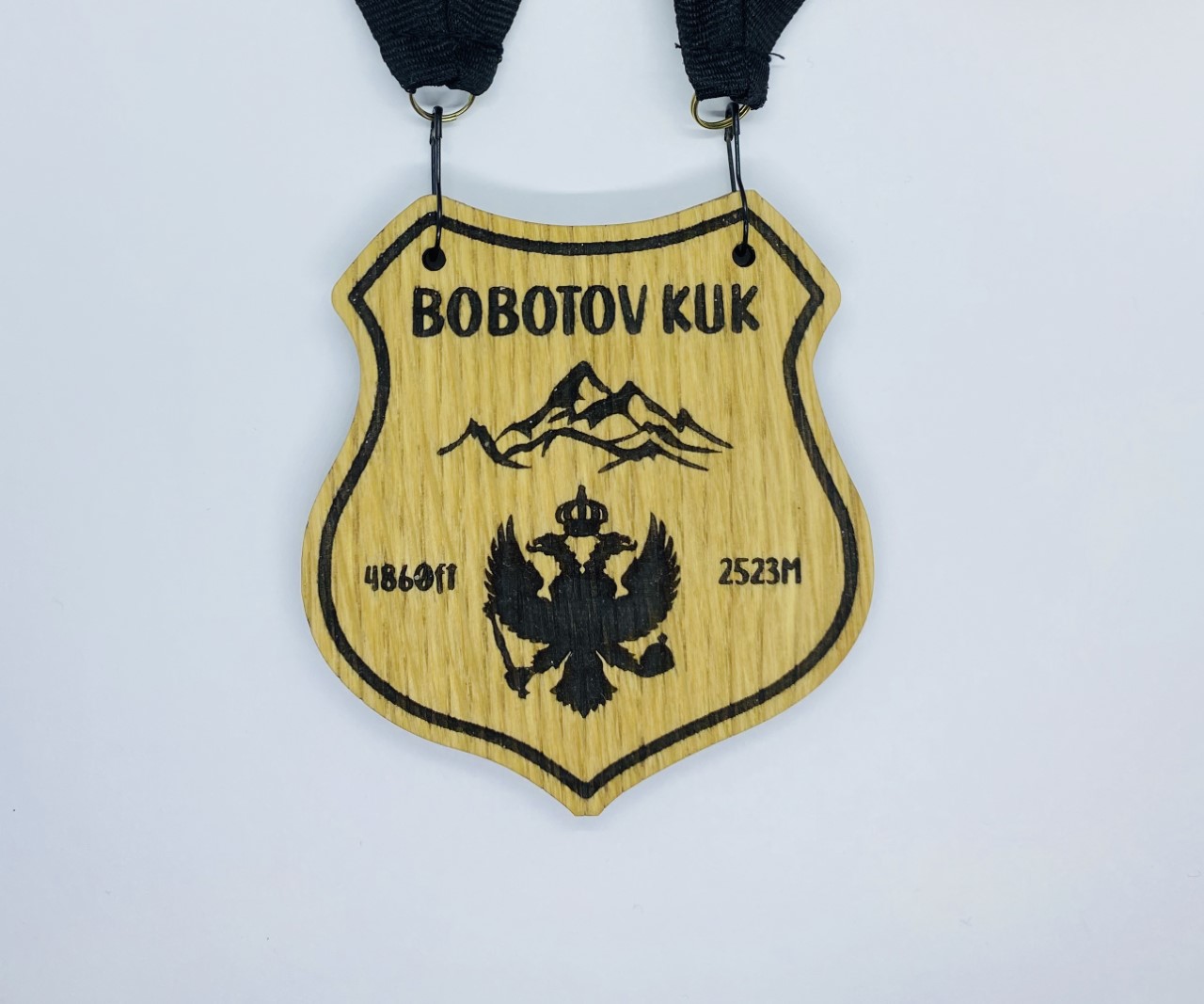 Click on the medal to be redirected to our store or click here.
Additional Information
For all the information you need on Bobotov Kuk including history, views, advise and information on the surrounding area visit Summit Post. A solid guide to climbing Bobotov Kuk can be found on The Sandy Feet. It includes the route options, information on the ascent and top tips. Another guide for the novice hiker has been completed by John the Go, who is attempting to visit every country in Europe. Finally, Allison – a California native gone rogue, avoiding adulting one country at a time. Through her travel blog Eternal Arrival has an honest account of her ascent conquering Bobotov Kuk.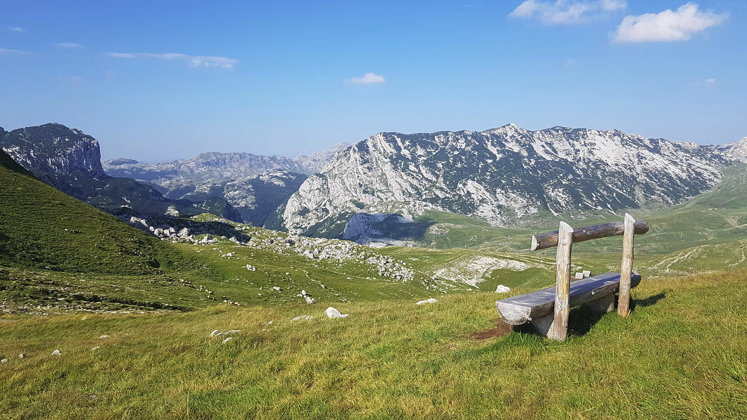 Bobotov Kuk | Durmitor | Montenegro
For some inspiration before you take on this climb, watch The Armchair Mountaineer do just that. He quit the rat-race to live a more adventurous life and is now finding Inspiration in Mountains and Wilderness. He climbed Bobotov Kuk (2523m), the highest peak in Durmitor National Park and the highest mountain, solely in Montenegro and produced this video. 
Who has bagging Bobotov Kuk on their bucket list?