Mont Blanc Summit Challenge in France/Italy!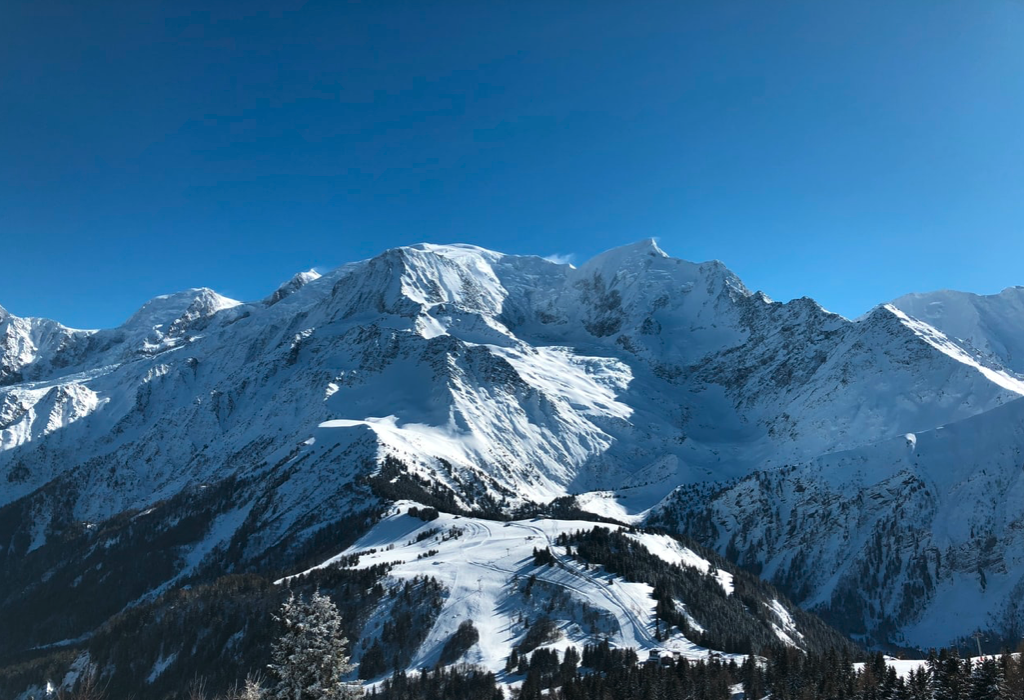 www.instagram.com/aoirostudio
Can you summit the White Mountain?
At 4810 m (15,774 ft), Mont Blanc (in Italian Monte Bianco) is the highest summit of Western Europe situated between the French and the Italian Alps, near the town of Chamonix (France) and Courmayeur (Italy). Although climbing Mont Blanc is not technically very difficult, the altitude requires proper training and equipment. Every year, several thousand people do it and several accidents are caused by improper preparation. A mountain guide is necessary unless you already know the place.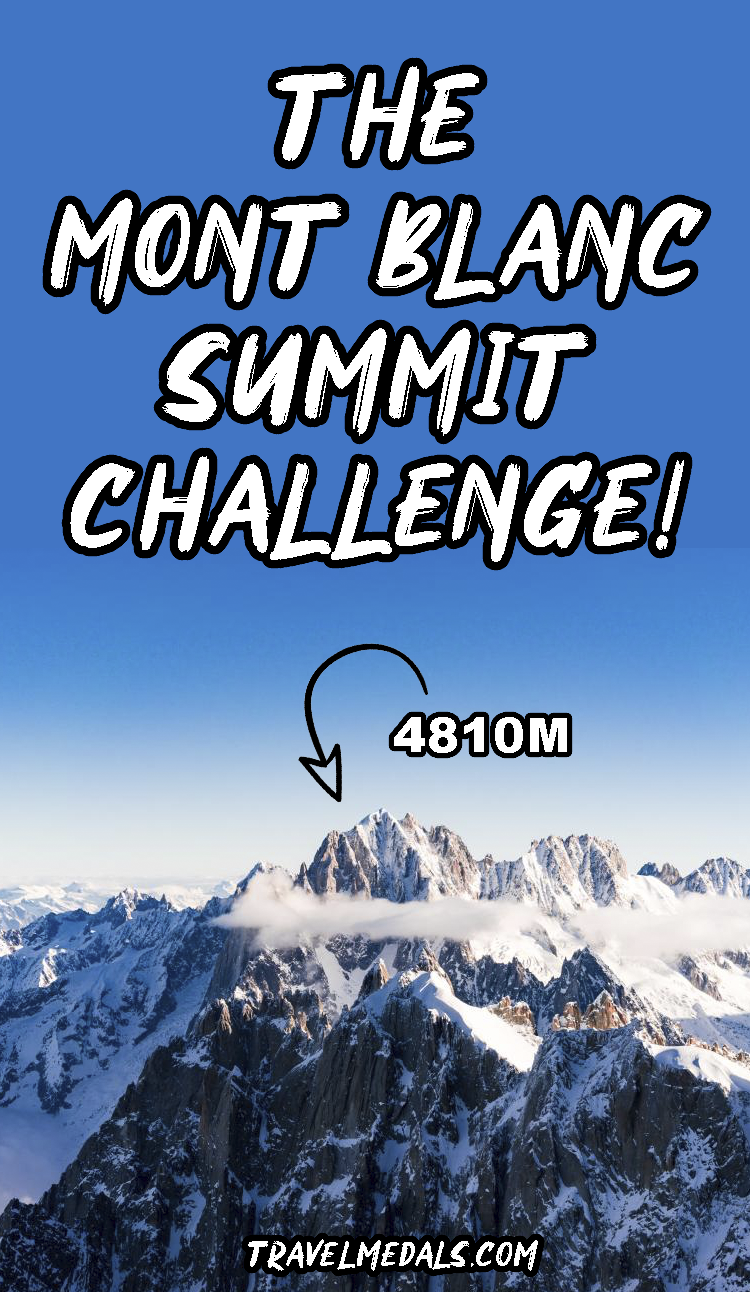 The Challenge
For this travel challenge you have to summit France/Italy's highest peak – Mont Blanc.
Feel free to tag @travelmedals on Instagram or Facebook on each picture. If you want you can also share your health stats for the days showing distance and times or your well deserved food & drink rewards at the end of the hike!
After completing the challenge you can reward yourself with a Mont Blanc Travel Medal!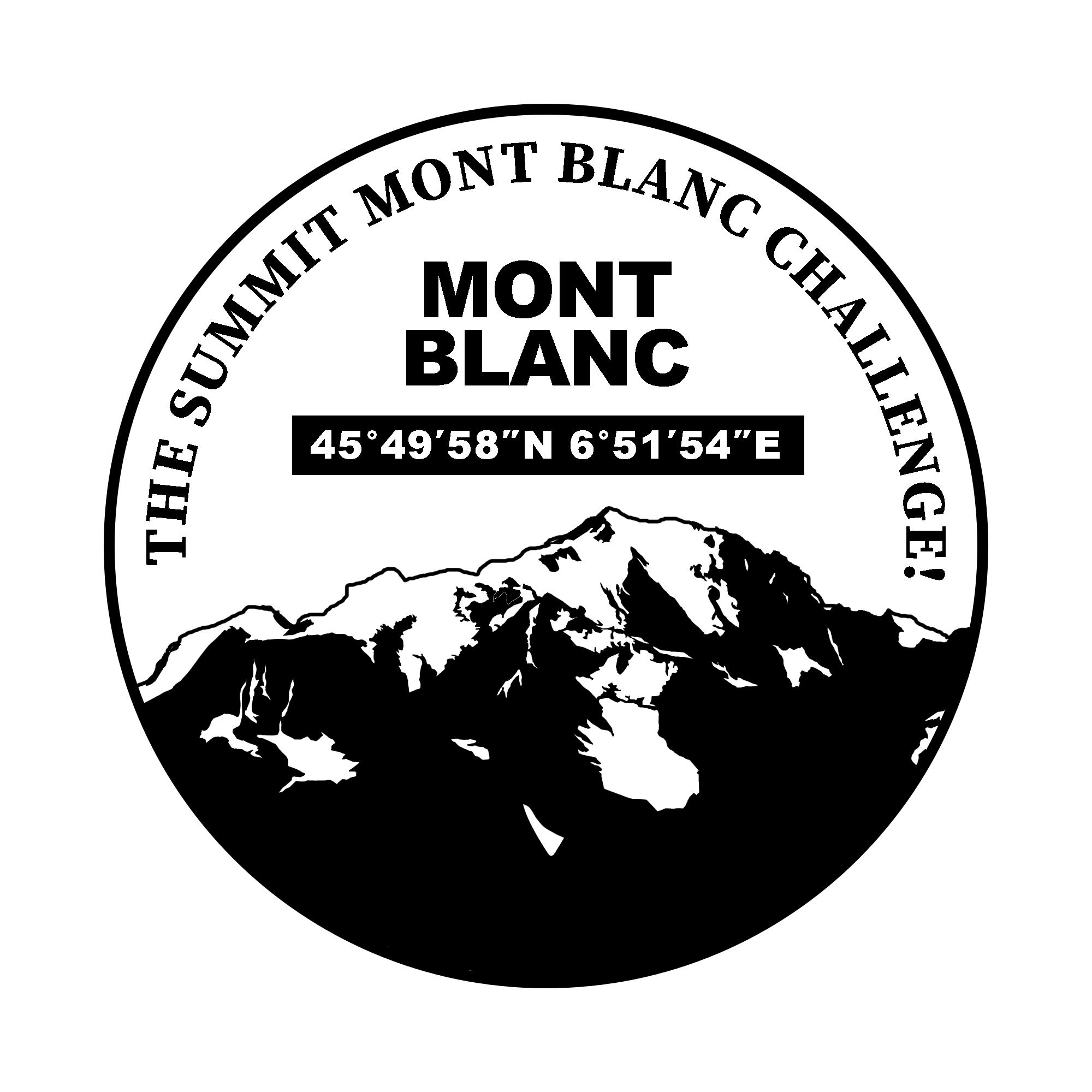 This is the initial design for the medal. If you're planning a trip to bag Mont Blanc and would like this medal, please get in touch through our Facebook or Instagram pages!
Additional Information
To start your research visit the WikiTravel page for Mont Blanc to get the basic information. Then visit the Summit Post page, which will go into further detail including getting there, accommodation, routes and other information. Beyond just the standard information, for a first hand account of taking on the summit read OneStep4Ward. Johnny covers everything including needing a guide, costs and the comfort level. Finally, if your planning on attempting the summit visit Mac's Adventure and read 20 interesting facts about Mont Blanc before you go!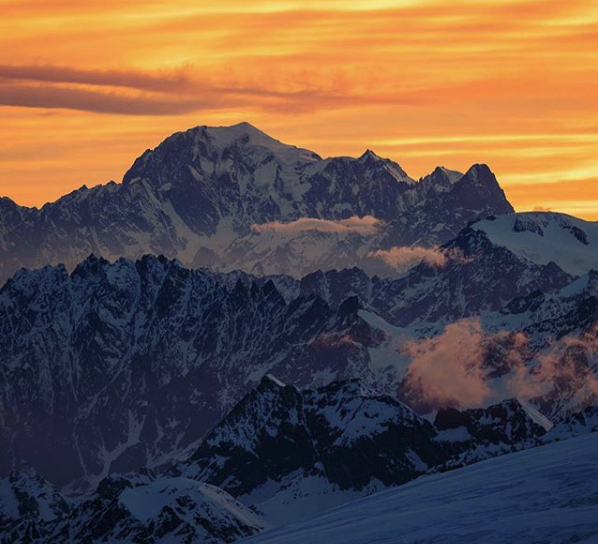 Travel Inspiration // Dutch Travellers
In June 2018, Roy & Wendy the Dutch Travellers climbed Mont Blanc with a team of 8 Dutch climbers and 2 French guides. They filmed the whole expedition and way to the top with a drone and GoPro6 helmet camera, capturing some fantastic moments along the way. They are a Dutch couple traveling the world sharing nothing more than great pictures and videos of the most crazy, remote or beautiful locations around the globe. For more you can follow them on Instagram or view their site Dutch Travellers. 
Who has conquering Mont Blanc on their bucket list?