Meet A Mountain Gorilla In Uganda Challenge!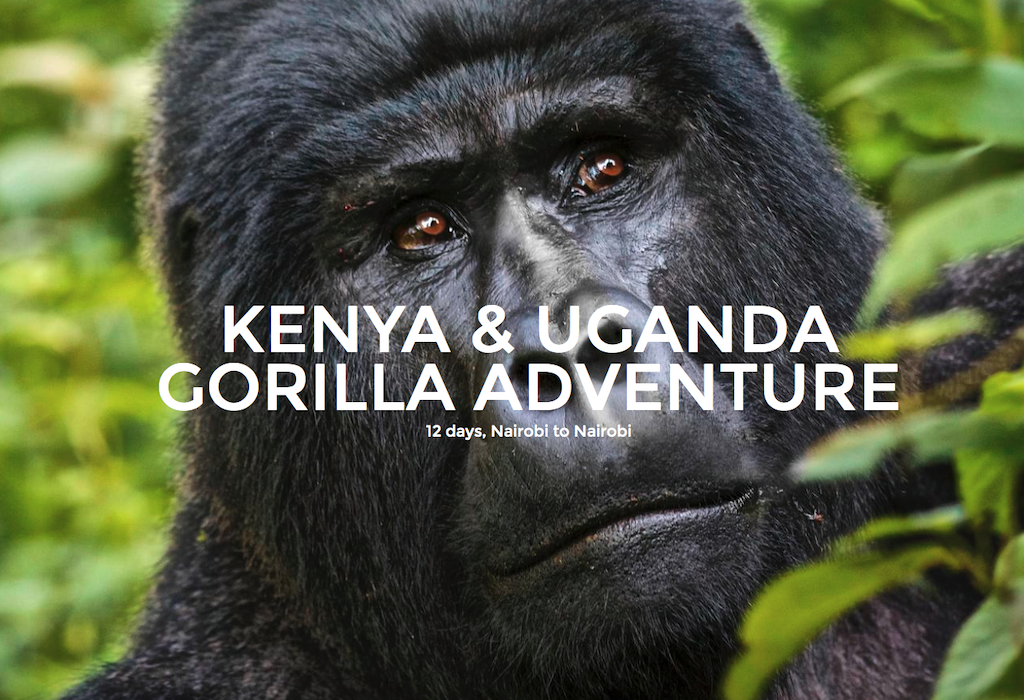 One of the best African Wildlife Tours!
Uganda is a landlocked country in East Africa whose diverse landscape encompasses the snow-capped Rwenzori Mountains and immense Lake Victoria. Its abundant wildlife includes chimpanzees as well as rare birds. Remote Bwindi Impenetrable National Park is a renowned mountain gorilla sanctuary. Murchison Falls National Park in the northwest is known for its 43m-tall waterfall and wildlife such as hippos.
A Gorilla Trek is a major highlight of most trips to Uganda and a big reason for most tourists to visit. Tracking Mountain Gorillas is available as a tour all year round but most visitors prefer June to September as well as from December up to February.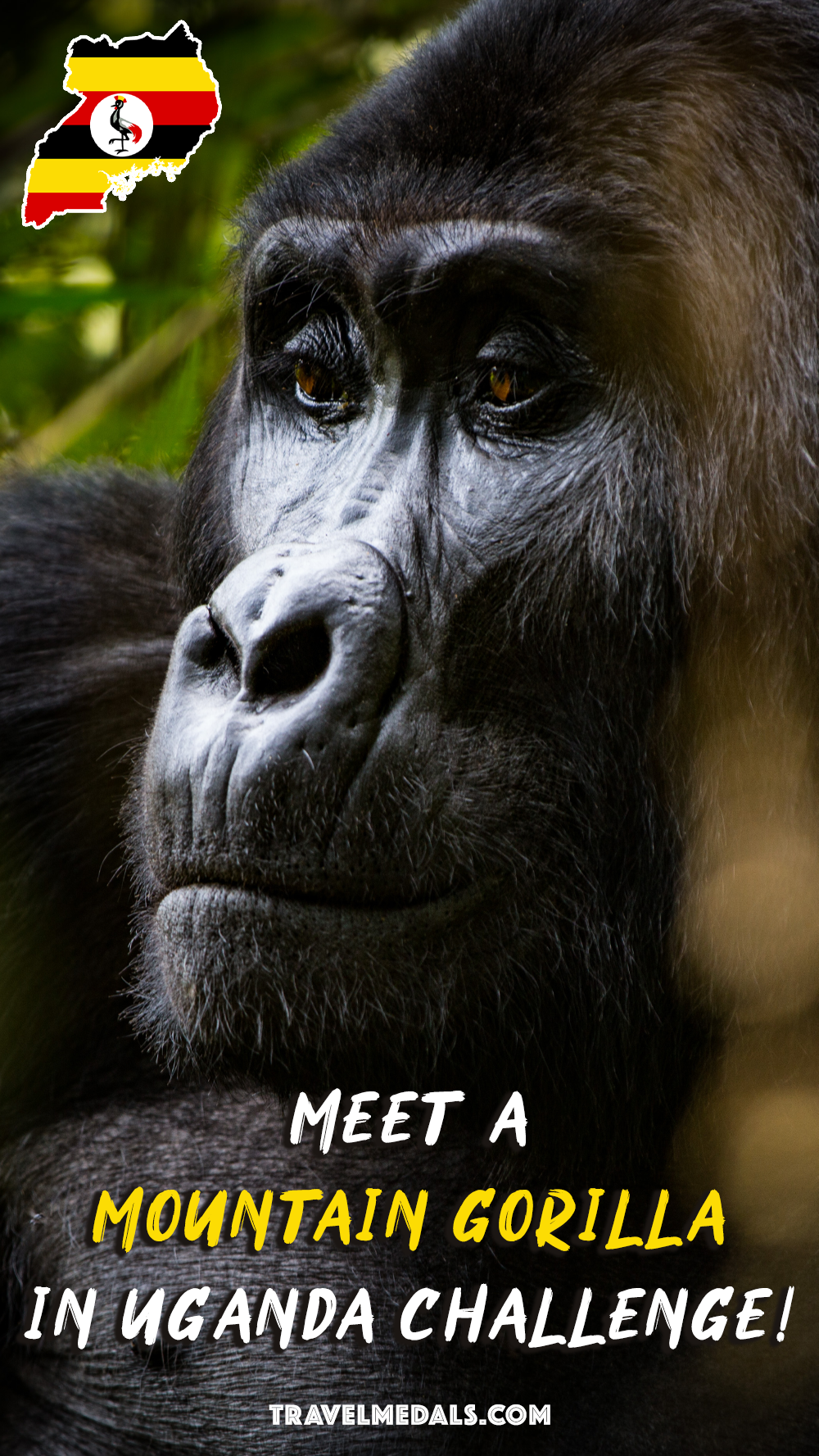 The Challenge
To complete the challenge and fully immerse yourself in this amazing country, you need to:
Complete a Mountain Trekking tour in Uganda.
Get a photo or video with a Gorilla.
Upload your best pictures or videos of Uganda.
After completing the challenge tag @travelmedals on Instagram or Facebook on each picture. This is a spectacular adventure and important conservation story therefore it's a great opportunity to share photos of your trip, the experience you have, the people you meet and all the activities!
After you complete the challenge you can purchase the Gorilla themed travel medal.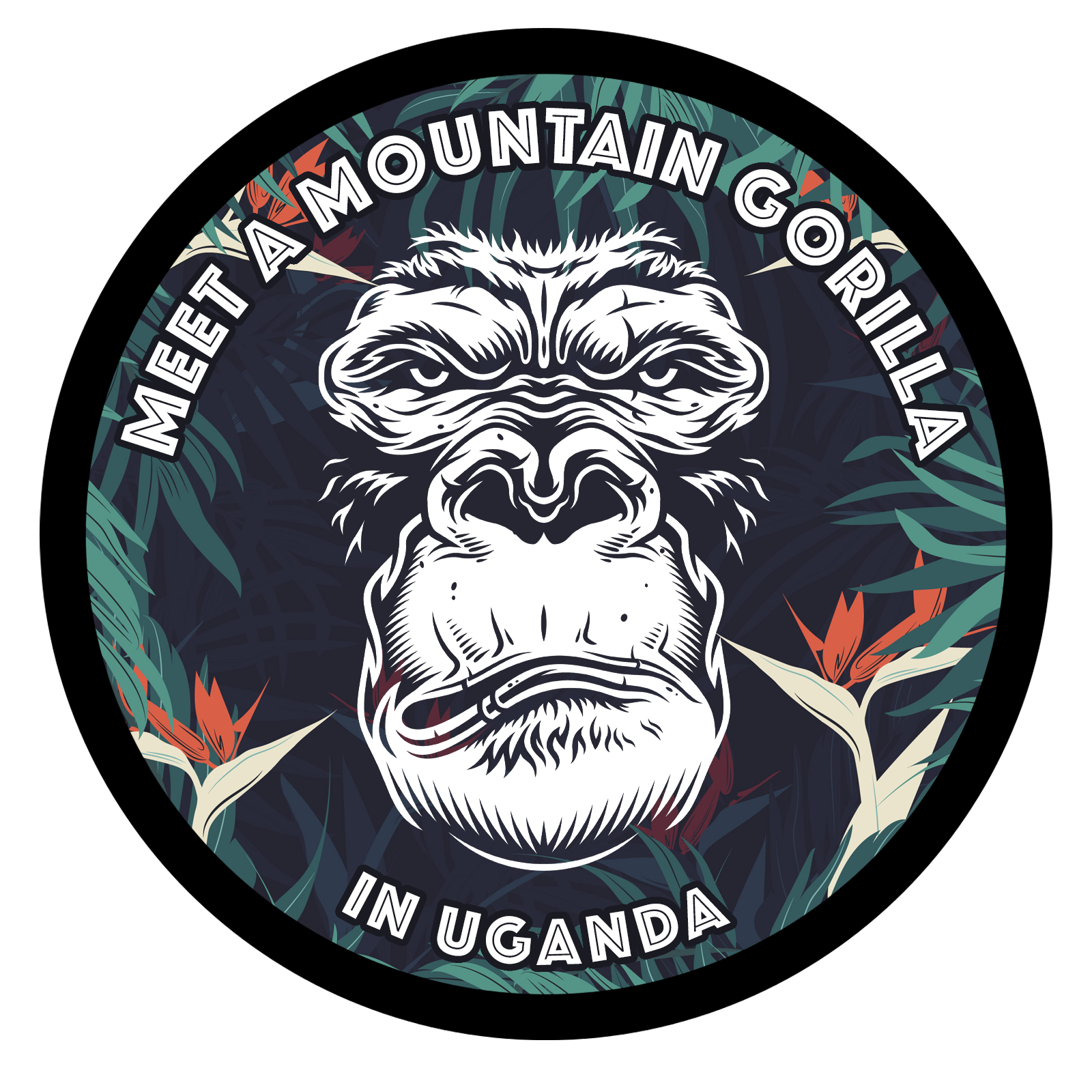 Choose G-Adventures for this Challenge
Meet mountain gorillas and other amazing wildlife on either of the below overland adventures. Spot chimpanzees in Kalinzu Forest and join experienced trackers while travelling deep into the Ugandan forests for a once-in-a-lifetime opportunity to spot endangered mountain gorillas in their natural habitat. Their overland adventure vehicles (OAVs) are an adventurous and affordable way to see the highlights while wilderness camping will keep you in the thick of the action. Experience a world apart as you encounter the colourful cultures and wild landscapes of Uganda.
Exploring Bwindi Impenetrable National Park
For a sneak peak of what a trip like this would entail, watch Drink Tea & Travel's first stop in Uganda – Bwindi Impenetrable National Park which turned out to be so much more than they expected. Not only is this THE place to track mountain gorillas in Uganda, but it is a beautiful forest, home to other primates, many birds, and some nice waterfalls. During their time in Bwindi, they stayed at Gorilla Safari Lodge, located in Rushaga sector and got a chance to visit the Rushaga community as well as the Batwa Community living just outside the forest.
Before Bwindi was declared a National Park, the Batwa people used to live in the forest. They hunted, ate fruits, and lived in harmony with the forest. After being kicked out of the park, they were forced to move to Rushaga and now rely on tourism for income to sustain themselves and their families. Oksana and Max hope their visit will inspire others to add Bwindi to their list of must-see destinations in Uganda!
A truly outstanding trip for anyone to add to their bucket list!