The King Ludwig Way Challenge in Germany!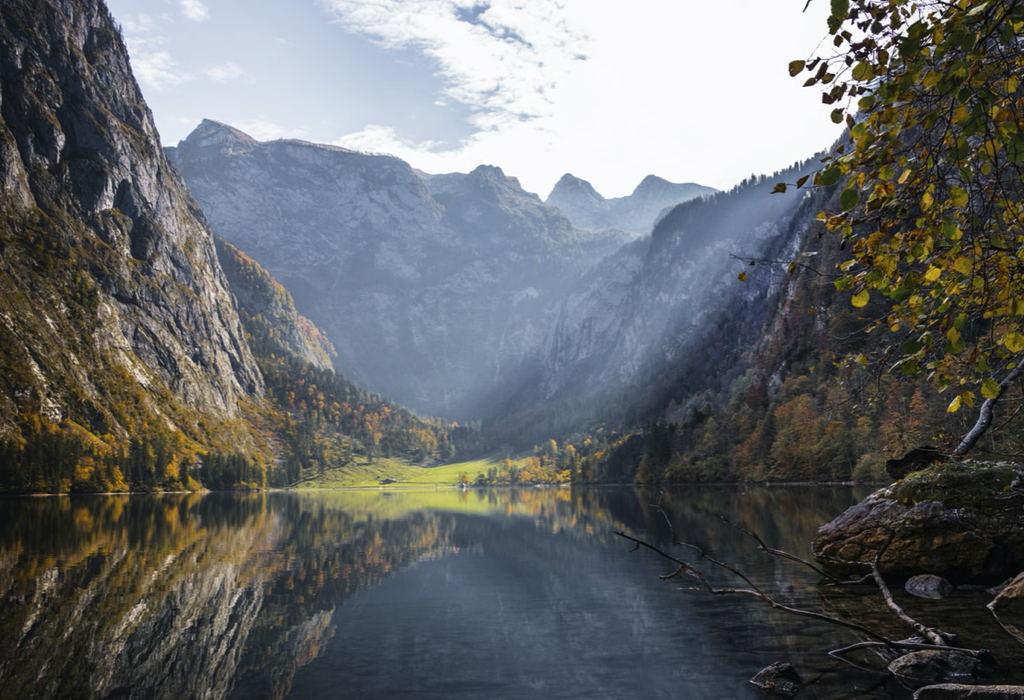 Ludwig II was King of Bavaria from 1864 until his death in 1886. He is sometimes called the Swan King or der Märchenkönig ("the Fairy Tale King"). After two wars, Ludwig increasingly withdrew from day-to-day affairs of state in favour of extravagant artistic and architectural projects. He commissioned the construction of two lavish palaces and Neuschwanstein Castle, and he was a devoted patron of the composer Richard Wagner. Ludwig spent all his royal revenues on these projects, borrowed extensively, and defied all attempts by his ministers to restrain him. This extravagance was used against him to declare him insane, an accusation that has since come under scrutiny.
Today visitors pay tribute to King Ludwig by visiting his grave as well as his castles. His architectural and artistic legacy includes many of Bavaria's most important tourist attractions. Ironically, the very castles which were causing the king's financial ruin have today become extremely profitable tourist attractions for the Bavarian state. The palaces, given to Bavaria by Ludwig III's son Crown Prince Rupprecht in 1923, have paid for themselves many times over and attract millions of tourists from all over the world to Germany each year.
The King Ludwig way is one of Germany's best known walks through beautiful Bavaria to Neuschwanstein Castle. The route starts close to Munich and goes past lakes, monasteries, abbey's, breweries and has spectacular views.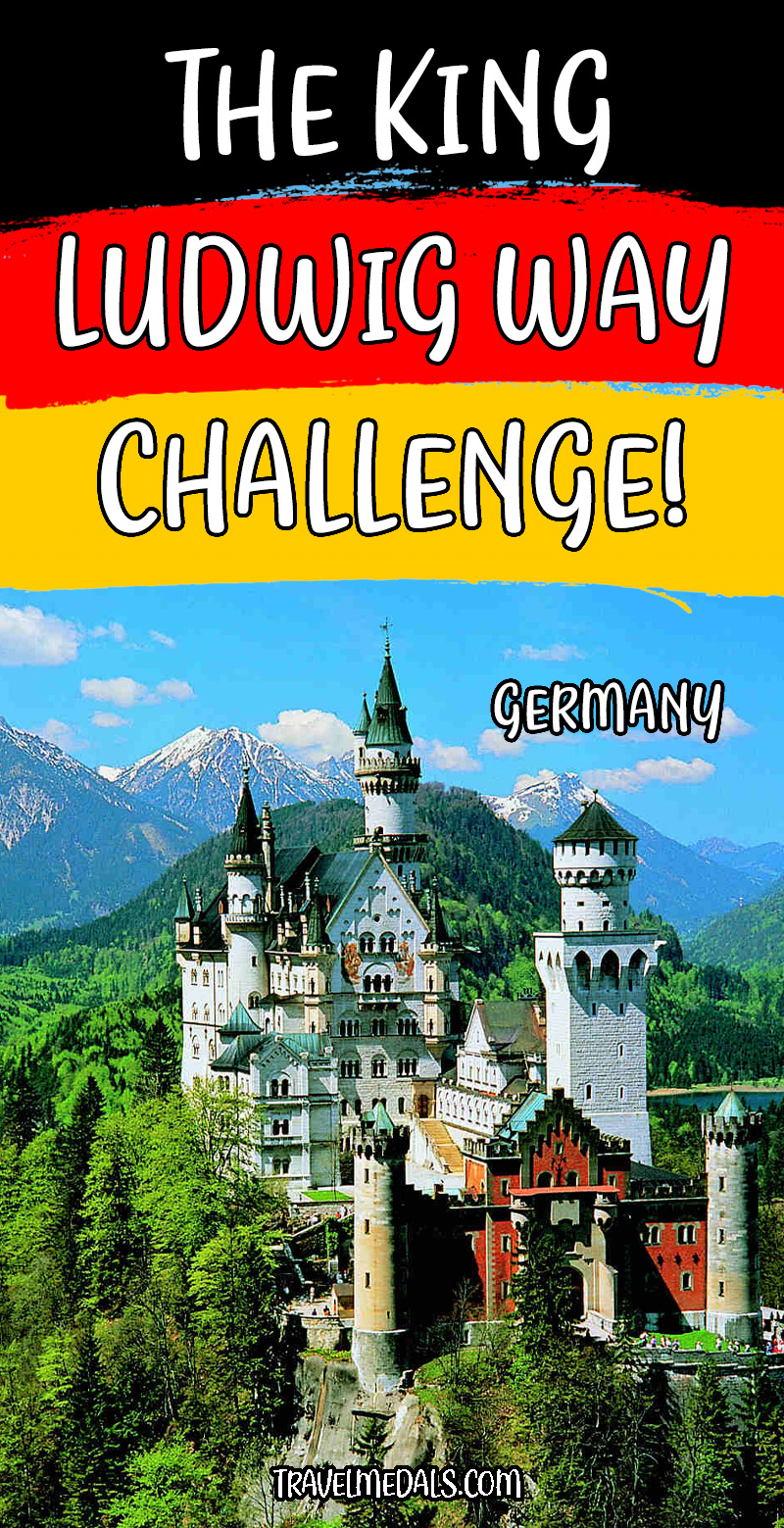 The Challenge
To complete this travel challenge you have to trek the full King Ludwig Way! 
If you want you can also share your health stats for the days, your overall time in days, your experience and adventures along the way as well as tips and information to help others complete this travel challenge.
Tag @travelmedals on Instagram or Facebook on each picture.
After completing the challenge you can reward yourself with a King Ludwig Way themed Travel Medal! Good luck!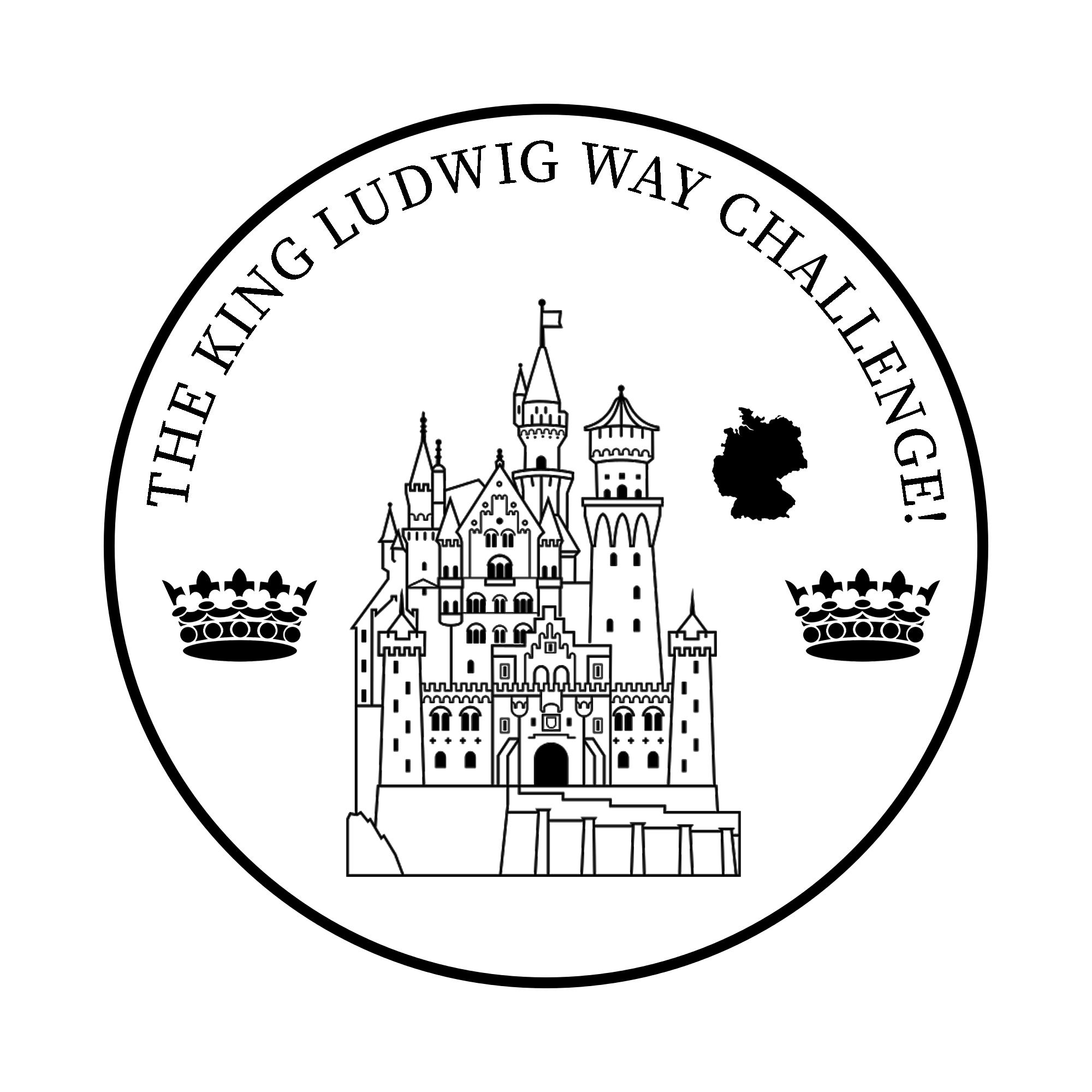 This is the initial design for the medal and it is available on request. If you are planning a trip to trek the King Ludwig Way and would like this medal, please get in touch through our Facebook or Instagram pages!
Visit an Immense, Real-Life Fairy-Tale Castle
High in the Alpine foothills of Germany sits one of the most iconic castles in Europe. The "fairy-tale" king, Ludwig II of Bavaria, built this dazzling Neuschwanstein palace to withdraw from public life after losing his power in the Austro-Prussian war. It's believed that he built his new castle as the centerpiece for an imagined kingdom—one in which he was the true king. Neuschwanstein palace is believed to be the inspiration for the castles in Disney's Cinderella and Sleeping Beauty! Watch this short National Geographic video for one of the sites you could visit along the King Ludwig Way.
Who has added The King Ludwig Way to their bucket list?