Garden Route Road Trip Challenge in South Africa!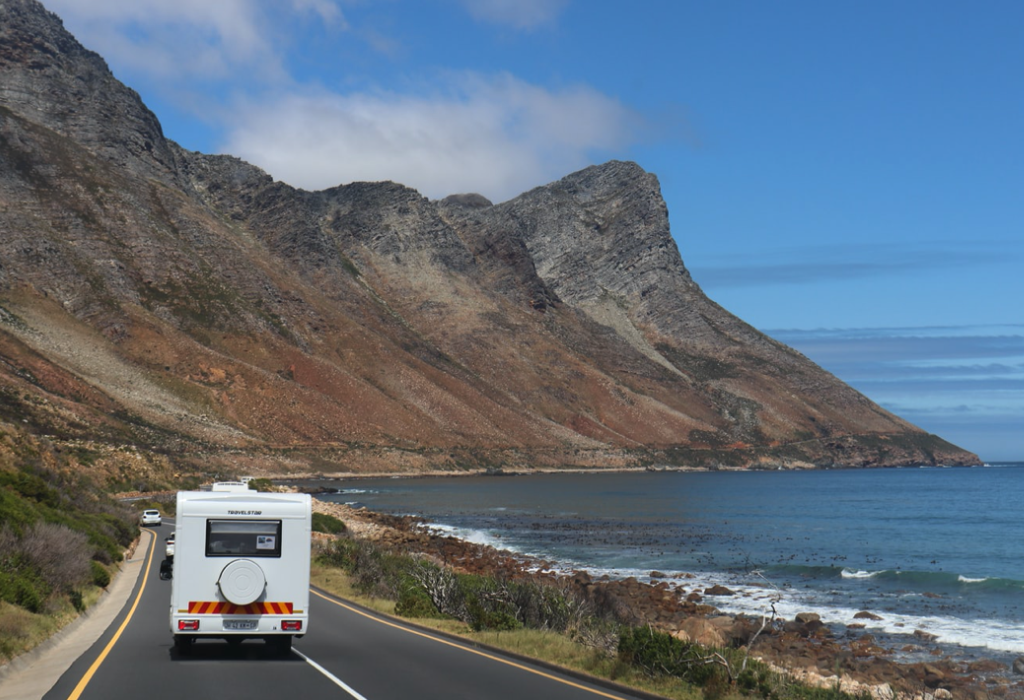 The Garden Route is a 300-kilometre (190 mile) stretch of the south-eastern coast of South Africa which extends from Witsand in the Western Cape to the border of Tsitsikamma Storms River in the Eastern Cape. The name comes from the verdant and ecologically diverse vegetation encountered here and the numerous estuaries and lakes dotted along the coast.
The Route is sandwiched between the Outeniqua and Tsitsikamma Mountains and the Indian Ocean. It has an oceanic climate, with mild to warm summers, and mild to cool winters. It has the mildest climate in South Africa and the second mildest climate in the world, after Hawaii, according to the Guinness Book of Records. Temperatures rarely fall below 10 °C in winter and rarely climb beyond 28 °C in summer. In 2017 the Garden Route was added to UNESCO's World Network of Biosphere Reserves.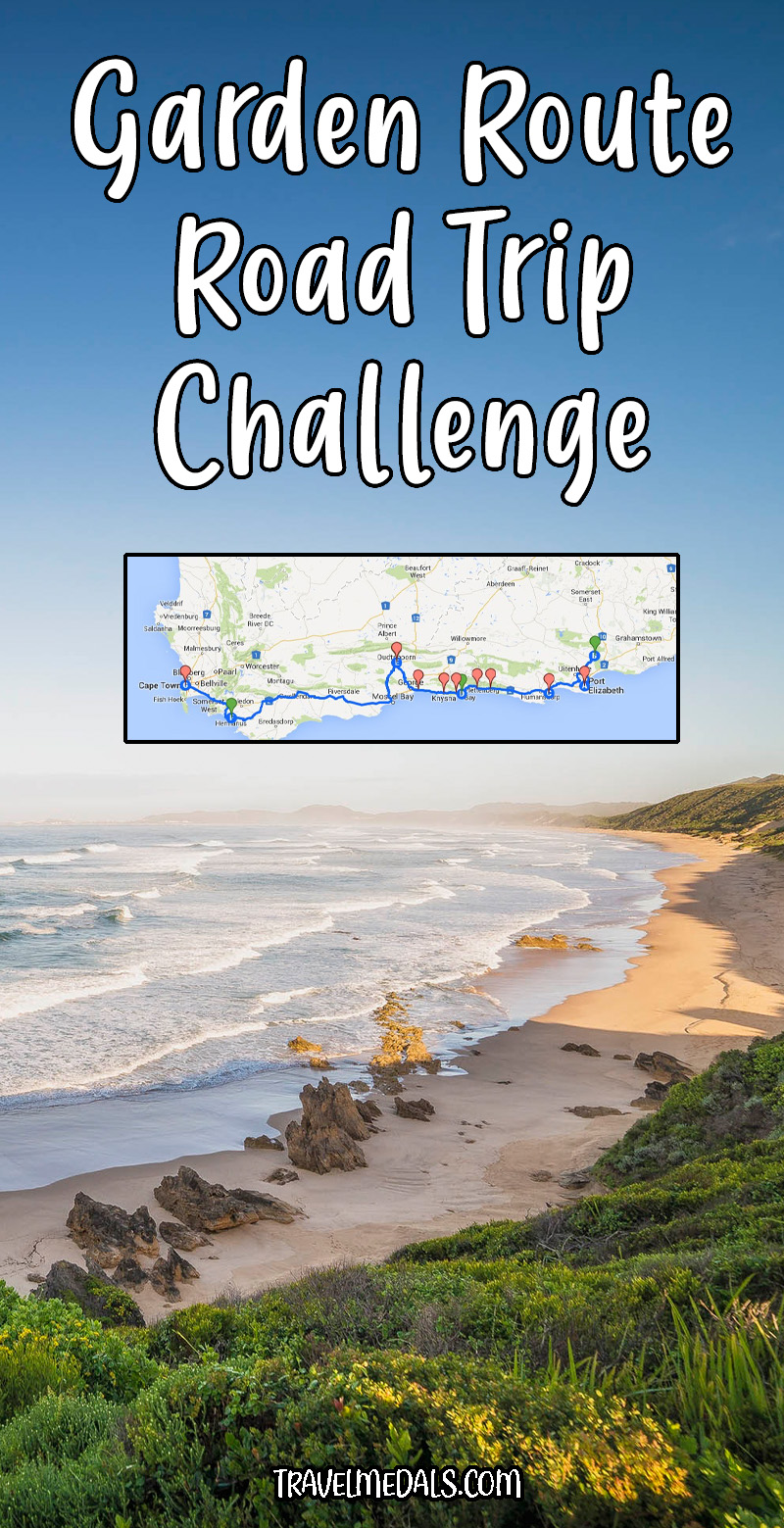 The Challenge
To complete this challenge you must drive the full 300KM Garden Route from Western to Eastern Cape or vice versa.
If you want you can also share your experience and adventures along the way as well as tips and information to help others complete this travel challenge.
Feel free to tag @travelmedals on Instagram or Facebook on each picture.
After completing the challenge you can reward yourself with a Garden Route themed Travel Medal! Good luck!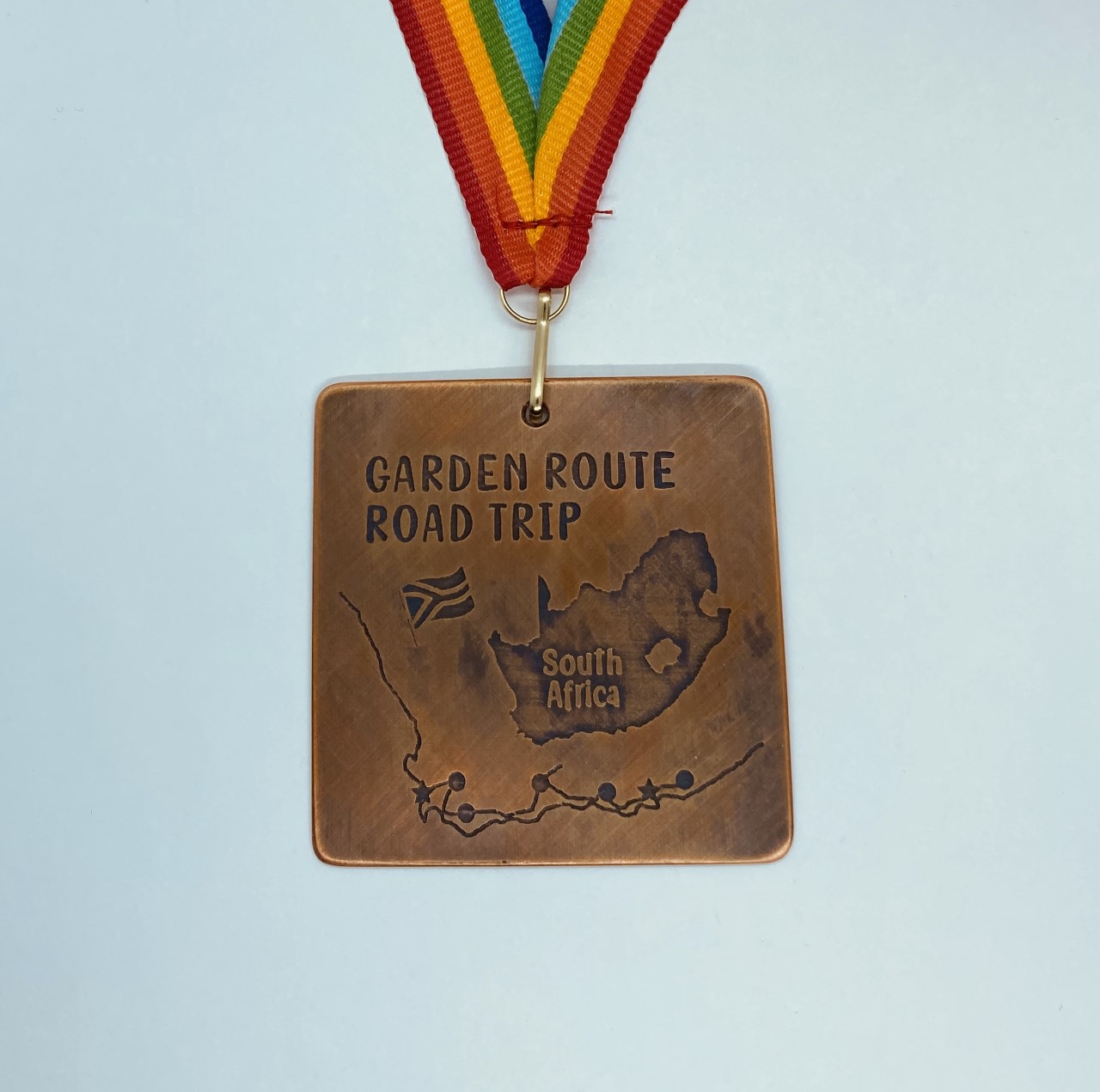 Click on the medal to be redirected to our store or click here.
Ultimate Road Trip in South-Africa
Frank has visited more than 60 countries and has a passion for traveling and immersing himself in different cultures. He picked up the nickname Paco on a 5 month trip around South-America as Colombians used Paco as a diminutive for Francisco and has kept it ever since. This video shows a glimpse of what the ultimate road trip would have in store for you, including Cape-Town, Shark Diving, Elephants, Quads, Monkeys, Ostrich, Leopard, Wineries and Dune-Surfing. You can follow his adventures at Back Paco.
Who has added this stunning road trip to their bucket list?