Romania's Triple Peak Challenge!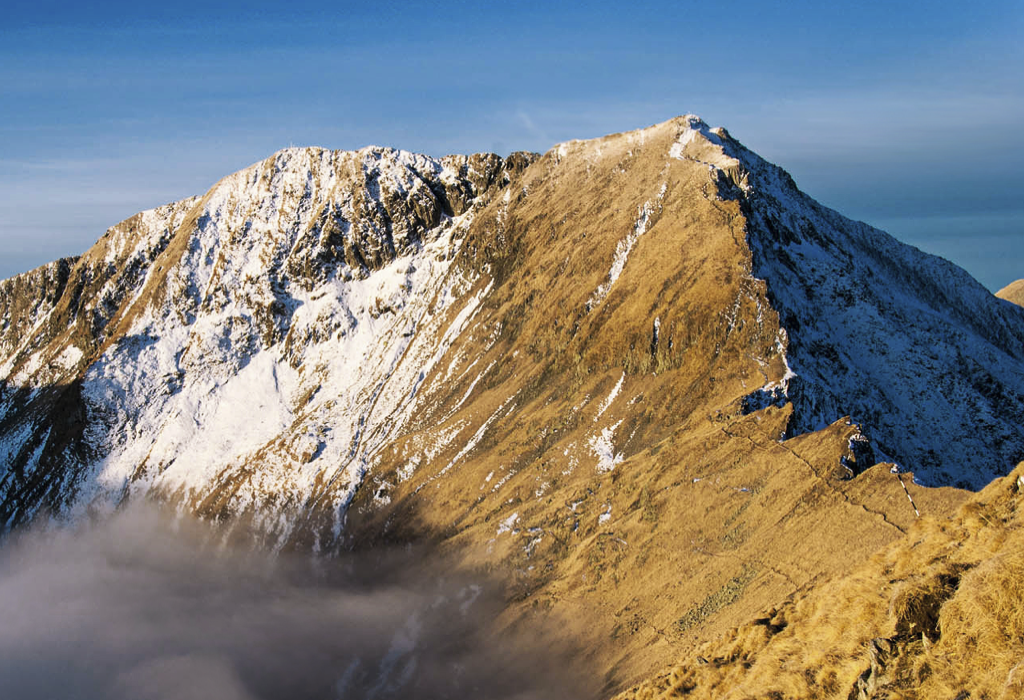 The 3 Highest Peaks in Romania!
There are 12 peaks over 2,500 m in Romania. The top three peaks are all in the Făgăraș Mountains the highest mountains of the Southern Carpathians situated in the heart of Romania. Despite its name, Făgăraș, located 20 km to the north, is not the nearest town to the mountain range, which has no major settlements. Other important surrounding cities are Brașov and Sibiu.
The most used access point to the mountains is the Transfăgărășan road. The Transfăgărășan runs across the Făgăraș range. It is generally open only between June and September, due to unfavorable weather conditions for the rest of the year. The Făgăraș Mountains are a very popular hiking, trekking and skiing destination. Most people wanting to hike on the Moldoveanu leave from the town of Victoria.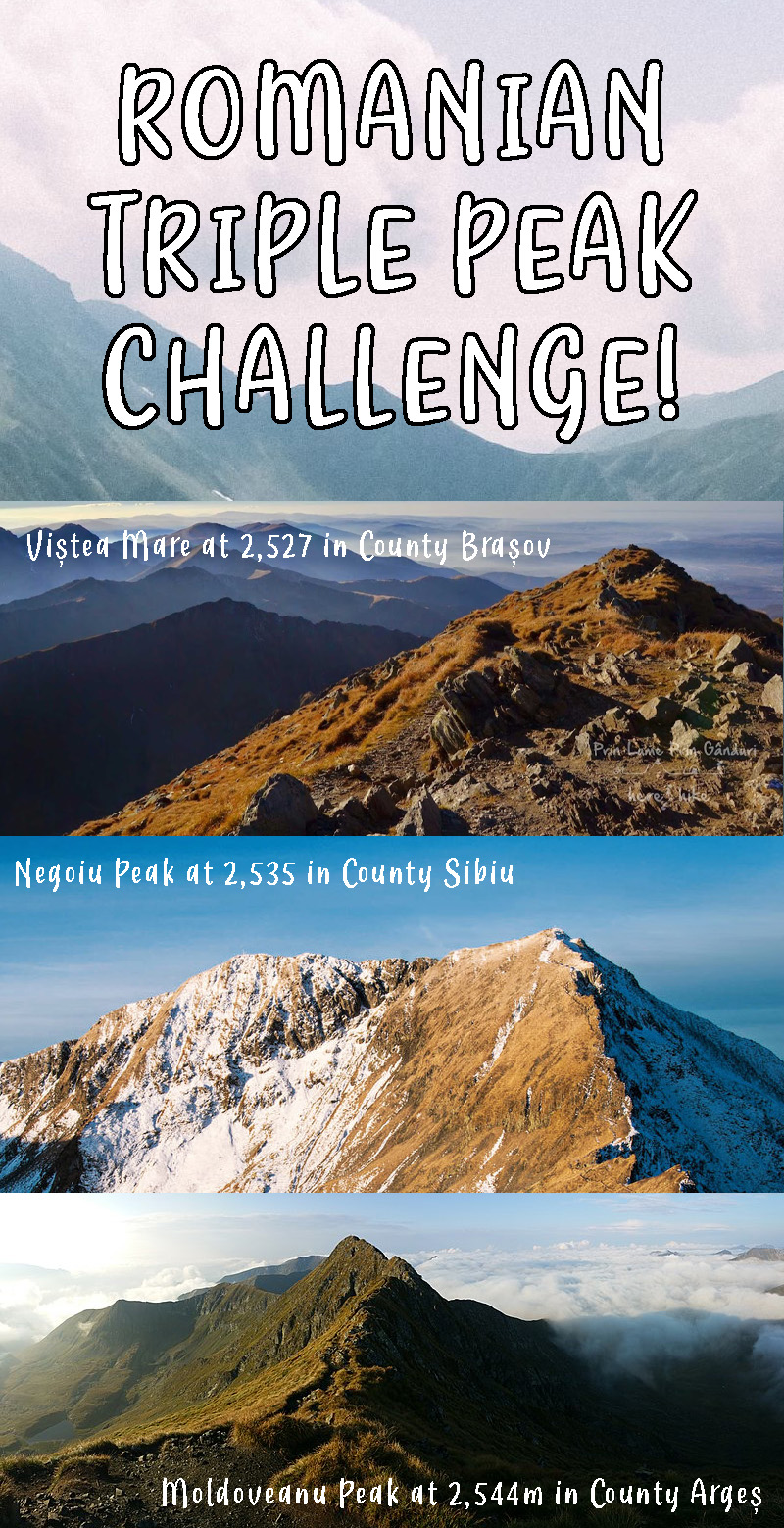 The Challenge
To complete this Travel Challenge you must reach the peak of each of these three mountains in the Făgăraș Mountain Range:
Moldoveanu Peak at 2,544m in County Argeș
Negoiu Peak at 2,535 in County Sibiu 
Viștea Mare at 2,527 in County Brașov 
Feel free to tag @travelmedals on Instagram or Facebook on any picture. 
After completing the challenge you can reward yourself with a Romanian Triple Peak Travel Medal!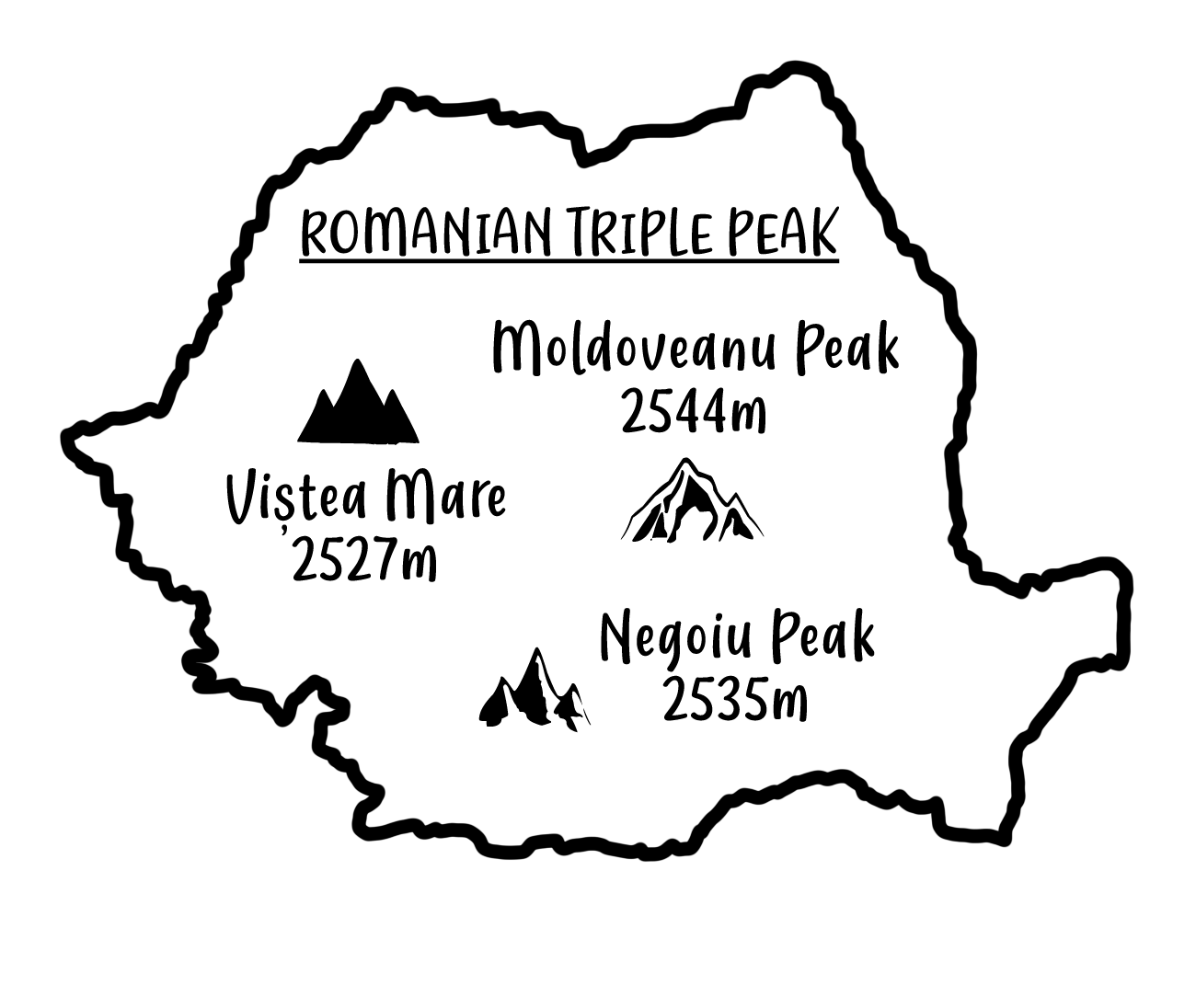 This is the initial design for the medal and it is available on request. It will be an Oak Veneer, Hand Varnished, Laser Cut wooden medal. If you are planning a trip to the take on these Romanian mountains and would like this medal, please get in touch through our Facebook or Instagram pages!
Climbing Highest Peak of Romania
Simon Straetker climbed Romania's Highest Peak, Moldoveanu within 24 hours including ascent and descend. It was one of the most exciting but also most exhausting adventures of his life. They left their starting point Victoria at 5pm in the evening, barely knowing anything about the path, the mountains or possible overnight options. All they knew was that somewhere near the peak there was supposed to be a refuge. So they set out to walk from 5pm until midnight to eventually arrive at the hut on 2300m. After a short night, they were woken up by a beautiful sunrise for their last step to the summit of Moldoveanu at 2544m. The last bit was challenging especially given conditions of snow and wind. After spending a while on the top of the mountain they made their way back down another valley which took them much longer than expected as they only arrived back in Victoria at 7pm. All in all they walked 35km, 2500m in altitude and 19 hours within those 26 hours – exhausting but certainly and unforgettable experience.
Who has added these 3 Romania mountains to their peak bagging list?