Great White Shark Cage Diving Challenge!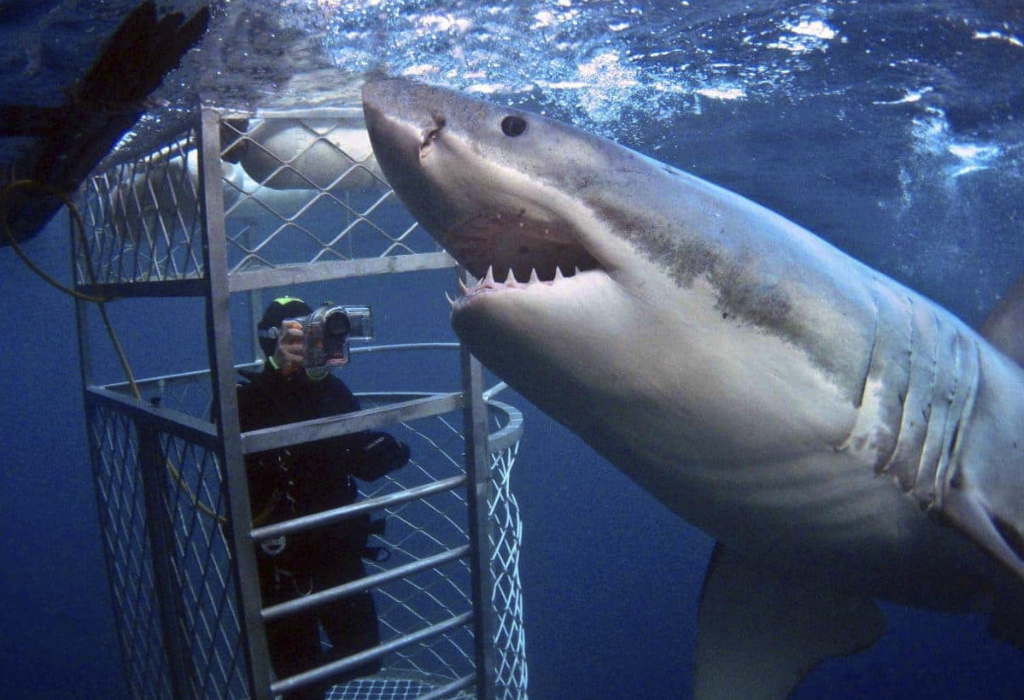 www.capetown.travel
If you are looking for an adventure of a lifetime, nothing quite beats Great White Shark Cage Diving!
Shark Cage Diving presents adrenaline junkies with a bone chilling experience where visitors get to observe these deadly predators in their natural environment and enjoy the amazing beauty of the underwater world. Visitors are taken underneath the water in a special cage for an exhilarating view of the majestic white sharks where one can get face-to-face with them at an extremely close range.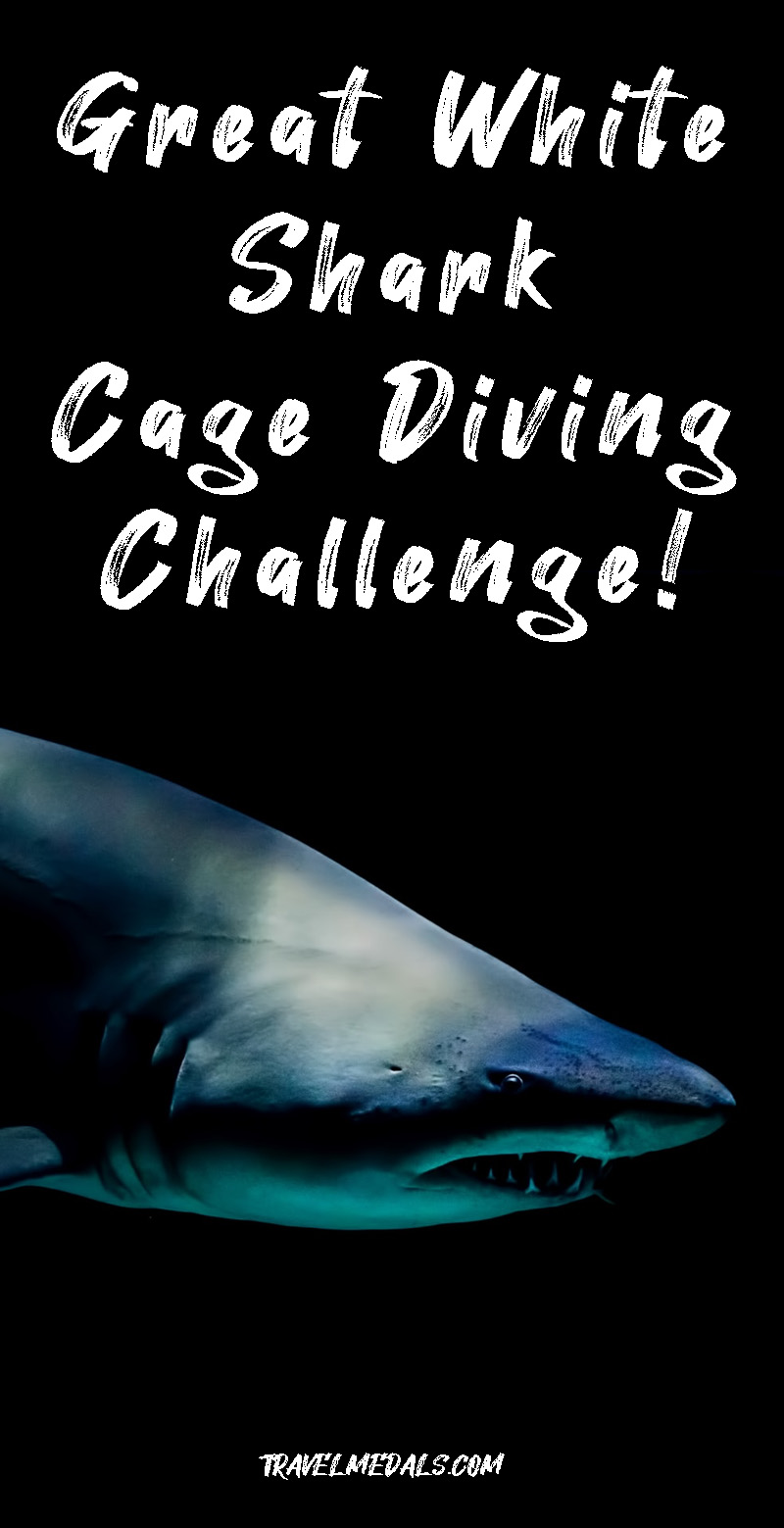 The Challenge
To complete this travel challenge you have to participate in a Great White Shark Cage Diving experience. When in the water you have to see a Great White Shark! 
If you want you can also share your trip, your experience and adventure along the way as well as tips and information to help others complete this travel challenge.
Tag @travelmedals on Instagram or Facebook on each picture.
After completing the challenge you can reward yourself with a Great White Shark Cage Diving Travel Medal! Good luck!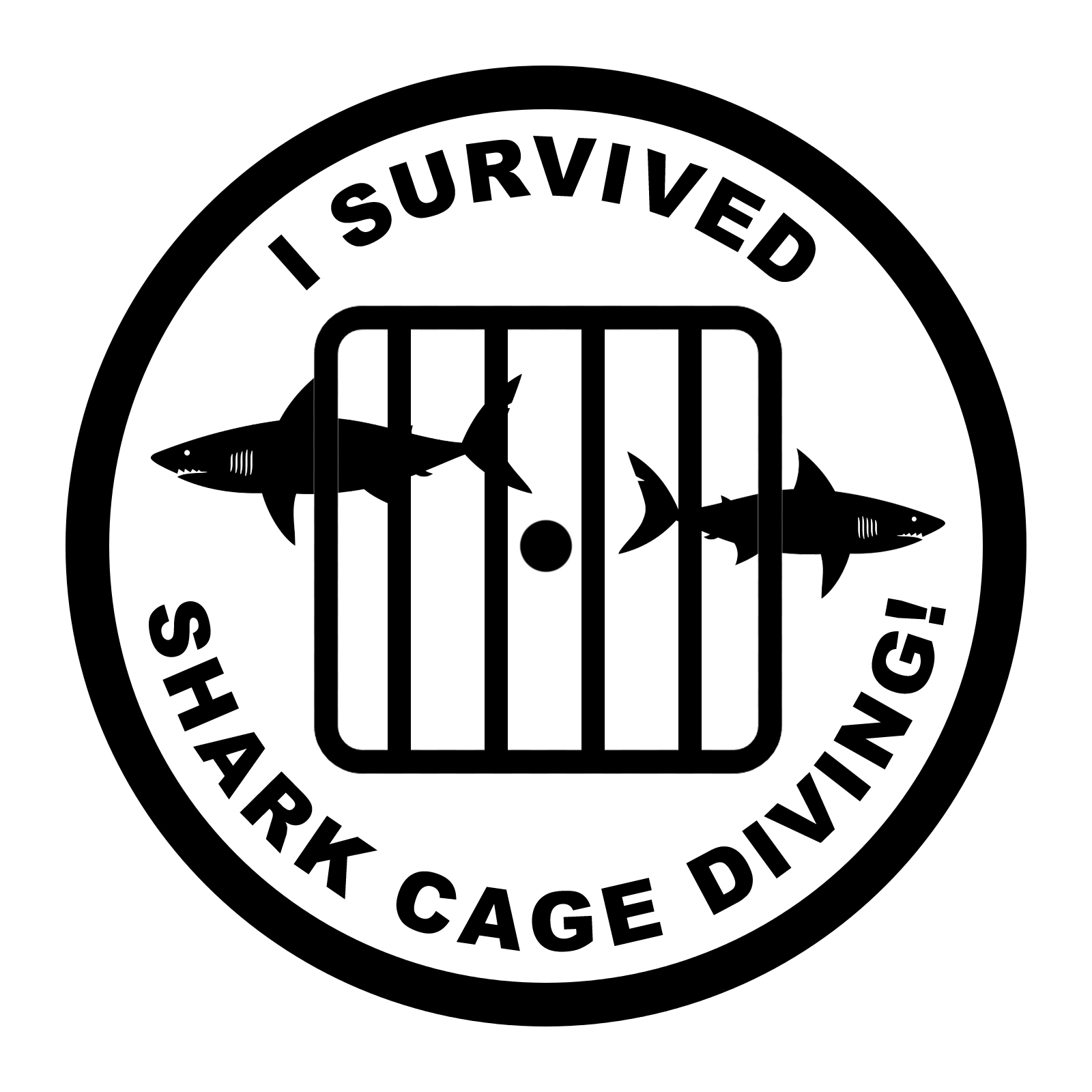 This is the initial design for the medal and it is available on request. It will be an MDF medal with a special 3D shark. If you would like this medal, please get in touch through our Facebook or Instagram pages!
Shark Cage Diving in South Africa
Climb into a secure cage and come face to face with a school of Great White Sharks off the coast of Cape Town, South Africa. For a quick glimpse into this activity watch this Viator Travel video of Shark Alley, the swath of water between Dyer Island and Geyser Rock, and get ready for an adrenaline-induced adventure, as you safely watch sharks of all sizes swim around you in their natural habitat. Back on the boat, learn about the life and behavior of these sea creatures from the onboard marine expert.
Who has this crazy underwater adventure on their bucket list?