Visiting Japan? You Have To Read These Books!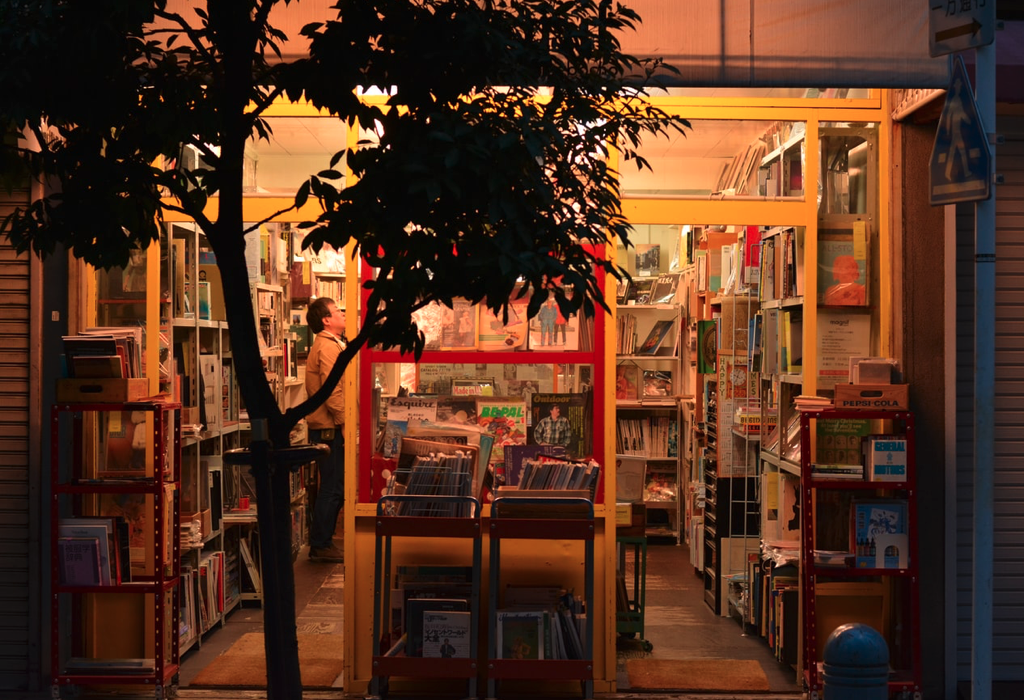 Instagram: amandazi_photography
The "Land of the Rising Sun" is a country where the past meets the future. Japanese culture stretches back millennia, yet has also been quick to adopt and create the latest modern fashions and trends. Japan is often difficult to understand for those educated in the west. It can seem full of contradictions.
Whether you are heading to Japan for a short trip and taking on Mount Fuji or the 3 Views of Japan. Whether you are moving there to live and would maybe consider the 47 Prefectures of Japan Challenge. There is no better way to get a feel for this amazing country than to delve into some spectacular books. We have a list of our favourite books set in or about Japan to get you started!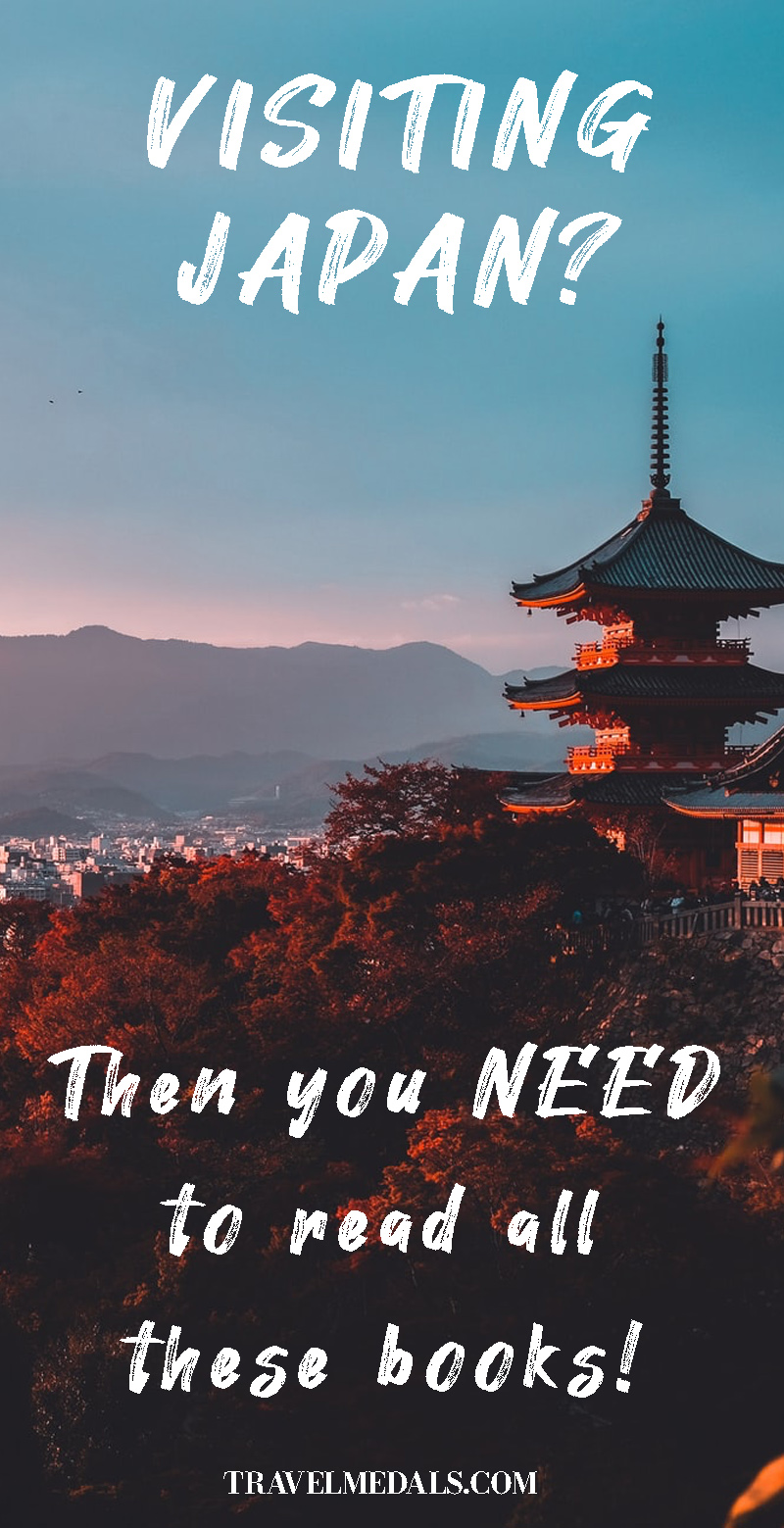 A Beginner's Guide to Japan: Observations and Provocations
by Pico Iyer
Pico Iyer has been living around Kyoto for more than thirty-two years, but he admits at the outset of this book that he sometimes feels he knows less now than when he arrived. In the constantly surprising pages that follow, he shows how an evening with Meryl Streep, a walk through a ghostly deer park, even a call to the local Apple service centre can open up his adopted home in fresh and invigorating ways.
Why does anime make sense in an animist culture? How might Oscar Wilde reveal a culture too often associated with conformity? How can Japanese friends in a typical neighbourhood turn every stereotype on its head? His provocations may infuriate you – may even infuriate himself – Iyer confesses in his opening salvo, but maybe it's only by setting its love hotels next to its baseball stadia, its wild fashions against its eighth-century values, that Japan can be made new again for both the first-time visitor and the jaded foreign resident.
A Geek in Japan: Revised and Expanded
by Hector Garcia
Created specifically for fans of Japanese cool culture, A Geek in Japan is one of the most iconic, hip, and concise cultural guides available. Reinvented for the internet age, it is packed with personal essays and hundreds of photographs and presents all the touchstones of traditional and contemporary culture in an entirely new way. A Geek in Japan decodes the mysteries of the Japanese language, Japanese social values and daily habits, business and technology, the arts, and symbols and practices that are peculiarly Japanese. This revised and expanded edition contains many new pages of materials on all sorts of topics including Kyoto, Japanese architecture, and Japanese video games. It also features a guide to author Hector Garcia's favourite Tokyo hangouts and tips on visiting many secret places around Japan. Highlighting the originality and creativity of the Japanese, debunking myths, and answering nagging questions such as why the Japanese are so fond of wearing face masks, Garcia has written an irreverent, insightful, and highly informative guide for the growing ranks of Japanophiles around the world.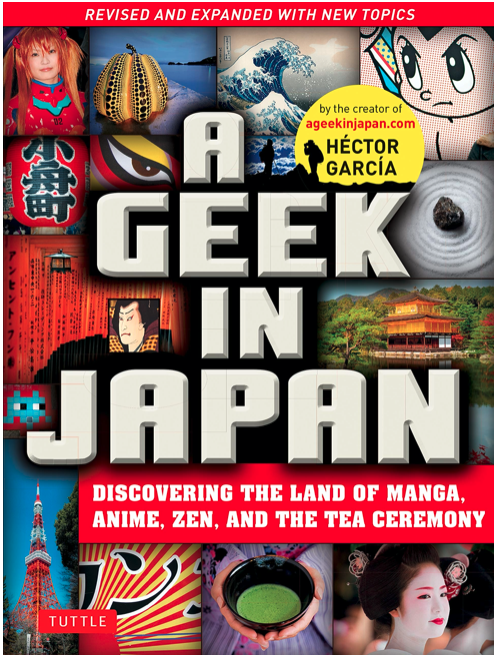 Hokkaido Highway Blues: Hitchhiking Japan
by Will Ferguson
It had never been done before. Not in 4000 years of Japanese recorded history had anyone followed the Cherry Blossom Front from one end of the country to the other. Nor had anyone hitchhiked the length of Japan. But, heady on sakura and sake, Will Ferguson bet he could do both. The resulting travelogue is one of the funniest and most illuminating books ever written about Japan. And, as Ferguson learns, it illustrates that to travel is better than to arrive.
Be More Japan: The Art of Japanese Living
by DK Eyewitness
Whether you're dreaming about your first journey, revisiting the trip of a lifetime or simply in love with all things Japan, Be More Japan will transport you to this fascinating country.
Dive into the thrilling and serene world of Shinto monks, street food vendors, anime characters, Okinawan centenarians, technological innovators, J-Pop megastars, ancient philosophers, onsendwellers and so many more.
There are so many ways to fall in love with Japan. It's home to one of the world's most unique cultures: a perfectly balanced celebration of past traditions; the vibrancy of now and the need to look fearlessly into the future.
From architecture to martial arts; from ramen to robots; kawaii to Kusama; ikigai to ikebana; towering skyscrapers to shrines – Be More Japan uncovers the art and creativity behind modern Japanese living through its kaleidoscope of contrasting places, people and practices.
With beautiful design throughout and with each page alive with facts, history and inspiration, Be More Japan invites you to absorb a little Japanese wisdom into your daily life.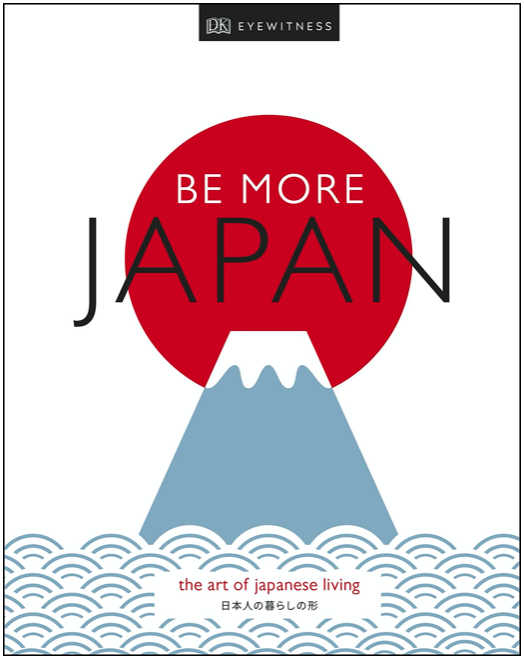 Lost Japan: Last Glimpse of Beautiful Japan
by Alex Kerr
An enchanting and fascinating insight into Japanese landscape, culture, history and future.
Originally written in Japanese, this passionate, vividly personal book draws on the author's experiences in Japan over thirty years. Alex Kerr brings to life the ritualized world of Kabuki, retraces his initiation into Tokyo's boardrooms during the heady Bubble Years, and tells the story of the hidden valley that became his home.
But the book is not just a love letter. Haunted throughout by nostalgia for the Japan of old, Kerr's book is part paean to that great country and culture, part epitaph in the face of contemporary Japan's environmental and cultural destruction.
Winner of Japan's Shincho Gakugei Literature Prize, and now with a new preface.
Alex Kerr is an American writer, antiques collector and Japanologist. Lost Japan is his most famous work. He was the first foreigner to be awarded the Shincho Gakugei Literature Prize for the best work of non-fiction published in Japan.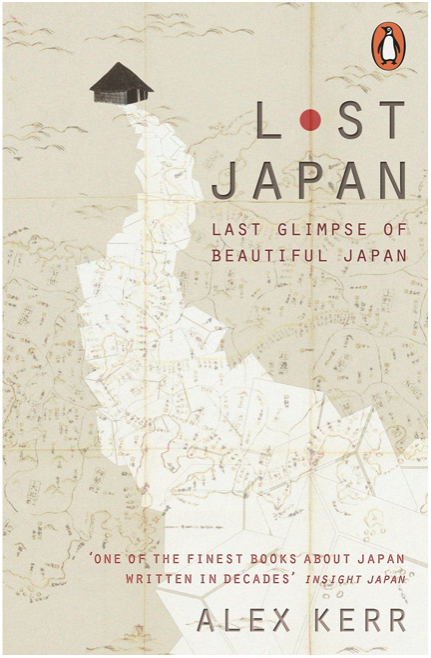 Samurai William: The Adventurer Who Unlocked Japan
by Giles Milton
In 1611 an astonishing letter arrived at the East India Trading Company in London after a tortuous seven-year journey. Englishman William Adams was one of only twenty-four survivors of a fleet of ships bound for Asia, and he had washed up in the forbidden land of Japan.
The traders were even more amazed to learn that, rather than be horrified by this strange country, Adams had fallen in love with the barbaric splendour of Japan – and decided to settle. He had forged a close friendship with the ruthless Shogun, taken a Japanese wife and sired a new, mixed-race family.
Adams' letter fired up the London merchants to plan a new expedition to the Far East, with designs to trade with the Japanese and use Adams' contacts there to forge new commercial links.
SAMURAI WILLIAM brilliantly illuminates a world whose horizons were rapidly expanding eastwards.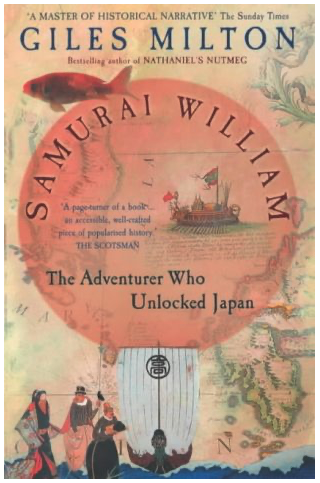 Ikigai: The Japanese secret to a long and happy life
by Hector Garcia and Francesc Miralles
We all have an ikigai.
It's the Japanese word for a reason to live or a reason to jump out of bed in the morning .
It s the place where your needs, desires, ambitions, and satisfaction meet. A place of balance. Small wonder that finding your ikigai is closely linked to living longer.Finding your ikigai is easier than you might think. This book will help you work out what your own ikigai really is, and equip you to change your life. You have a purpose in this world: your skills, your interests, your desires and your history have made you the perfect candidate for something. All you have to do is find it.
Do that, and you can make every single day of your life joyful and meaningful.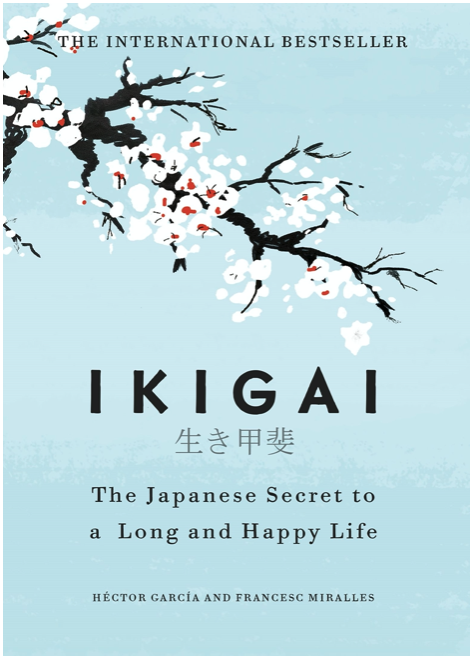 The Monocle Book of Japan
by Tyler Brûlé, Andrew Tuck, Fiona Wilson, Joe Pickard
The Monocle team celebrates the endlessly fascinating and culturally rich country of Japan.
Ever since it launched in 2007, Monocle has had a rich and deep connection with Japan. From day one the magazine has had a Tokyo bureau – which today also encompasses a Monocle shop and radio studios – run under the watchful eye of Asia bureau chief Fiona Wilson.
Over the past decade the magazine has built up a unique understanding and passion for the nation. It has covered everything from a live journey on the Emperor's jet and the tastiest places to eat in Kagoshima to the fashion designers crafting new levels of excellence and the businesses with remarkable stories untold outside Japan. This new book reveals the best of the nation in the run up to the 2020 Olympics. Complete with stunning photography and intriguing essays, it is a unique showcase of a country that for many remains a mystery.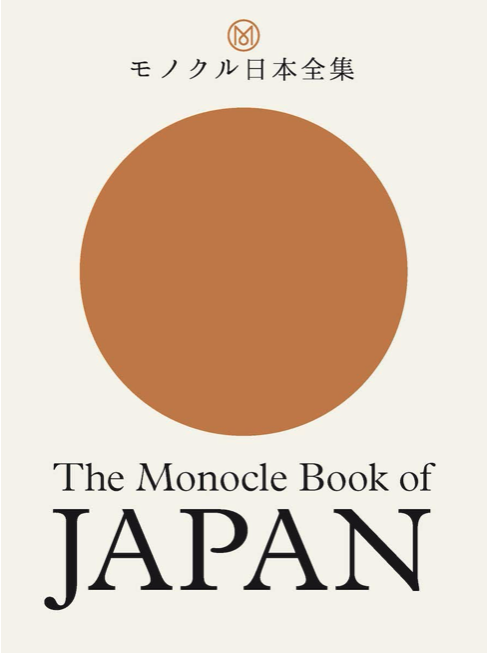 What's your favourite book based in Japan?