Jigsaw Puzzles to Inspire Wanderlust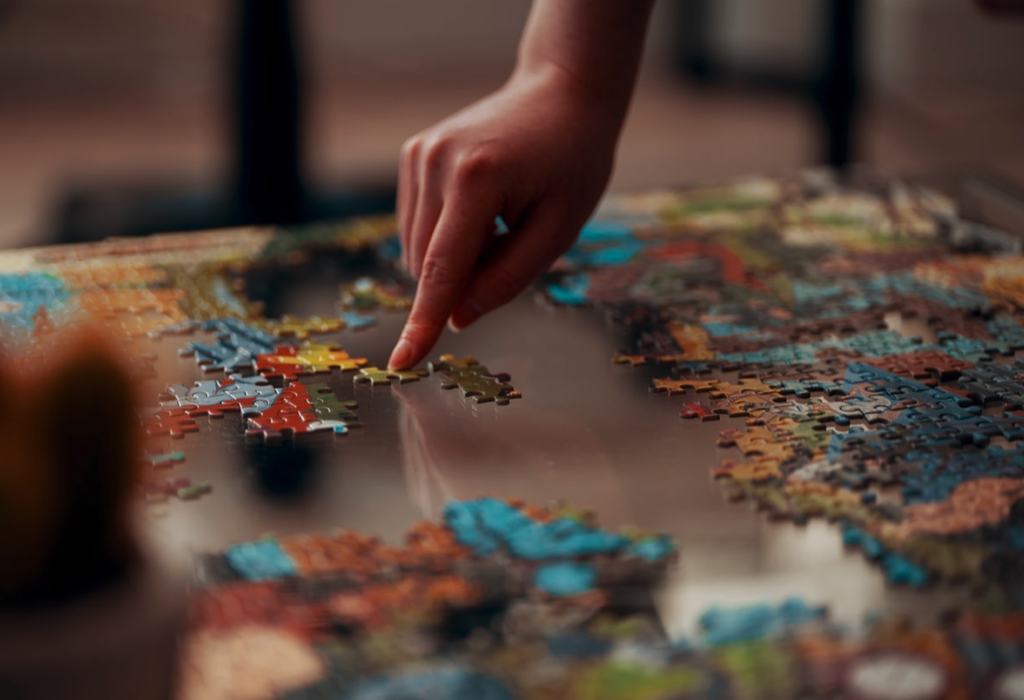 www.instagram.com/ross_sneddon
Below we have a few of our favourite Jigsaw Puzzles to inspire your next trip or help you relive your last. It would be a great way to spend some time at home, putting together a jigsaw of a location that you have visited in real life. They also make a perfect gift for someone who has visited or is planning to visit any of these locations!
These links are Amazon afiliate links and clicking on the images redirections to Amazon.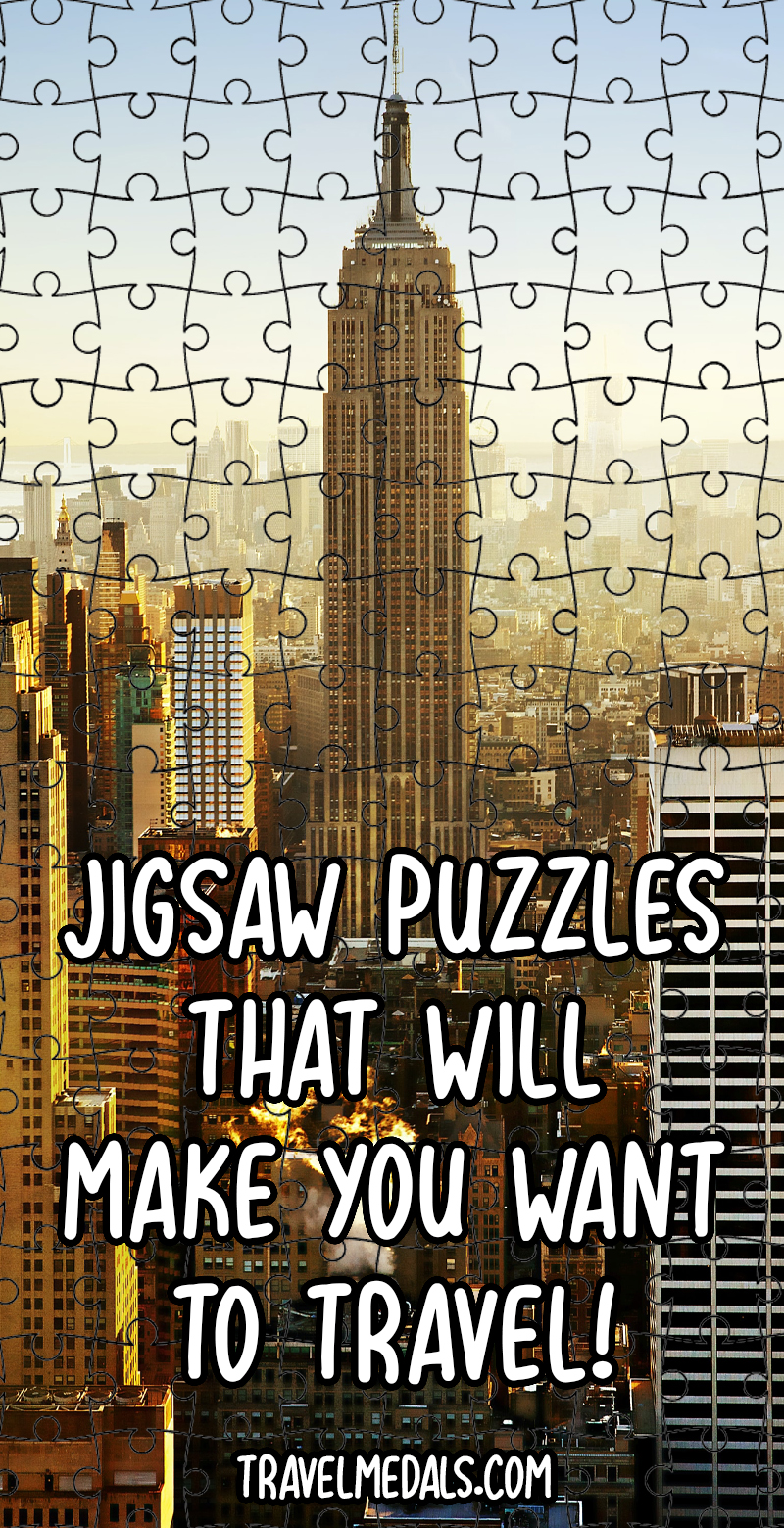 Cinque Terre in Italy Puzzle
The Cinque Terre (five towns) are fishing villages set high upon the cliffs of the Italian Riviera. This photograph shows one of the five and gives us a breath-taking view of the rugged coastline, deep turquoise-blue sea and the rising sun. This 1500 piece jigsaw is crafted with premium quality and measures 80 x 60cm when complete. Making a great birthday gift or smashing Christmas gift for someone who loves Italy. Perfect inspiration if you are going to take on our 20 Regions of Italy Challenge!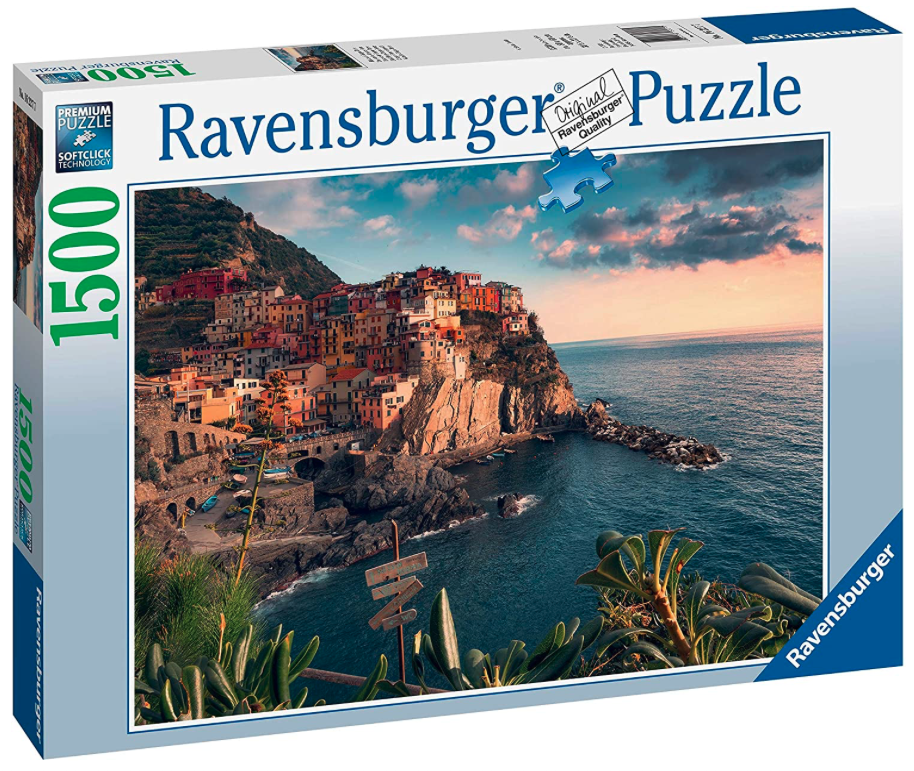 Santorini in Greece Puzzle
This stunning photograph of Santorini at sunset may bring back memories of happy holidays, and will certainly deliver plenty of puzzling challenges! Taken in the little town of Oia, the white-washed buildings tumble down the hillside towards the sea. The town's church sits at the top of the hill, the sails of a rustic windmill are silhouetted against the early evening sky and warm golden tones glow from the street lights. This will prove to be a challenging jigsaw because of the limited colour palette, so is one for puzzle "professionals", or those wanting an interesting project! It is a high quality 1000 piece cardboard jigsaw puzzle. The finished puzzle measures 70 x 50cm when complete.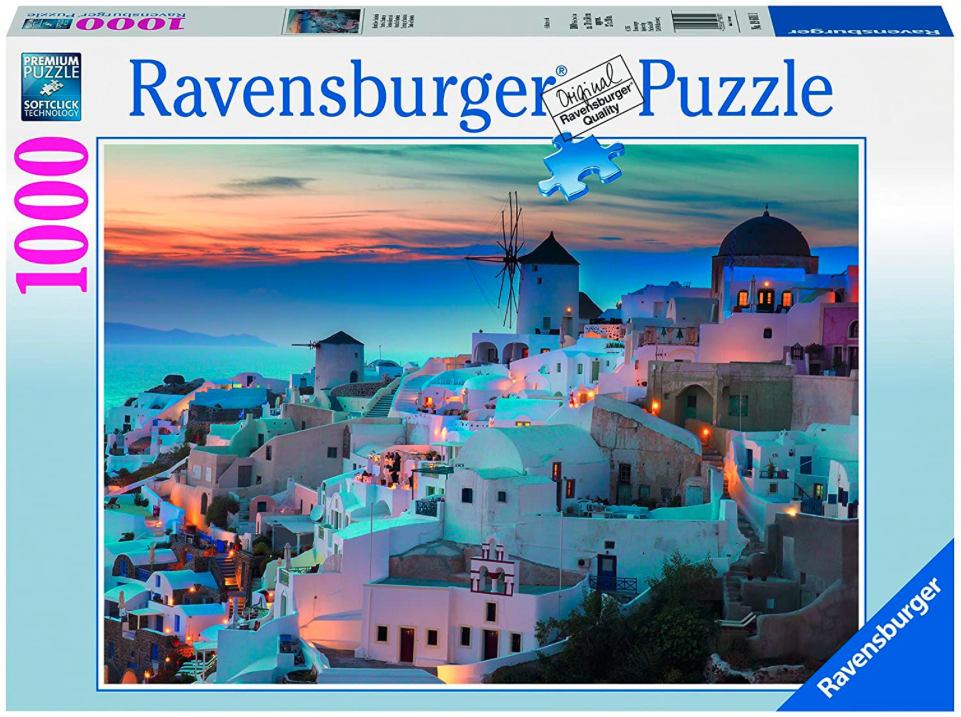 Mount Fuji and Sakura in Japan Puzzle
This amazing pink hue image from Japan of Mount Fuji, Sakura and Chureito Pagoda is the perfect gift for another who has visited this location. It is a 1000 piece jigsaw puzzle that will thrill the entire family and provide hours of fun and entertainment piecing this incredible jigsaw puzzle together. It is made from premium material of 100% recycled quality cardboard, thicker and not easy to tear compared with other puzzles. The finished size is 27.5 x 19.7 inches. This puzzle could be a great way to prepare or relive our Mount Fuji Summit or 47 Prefectures of Japan Challenges!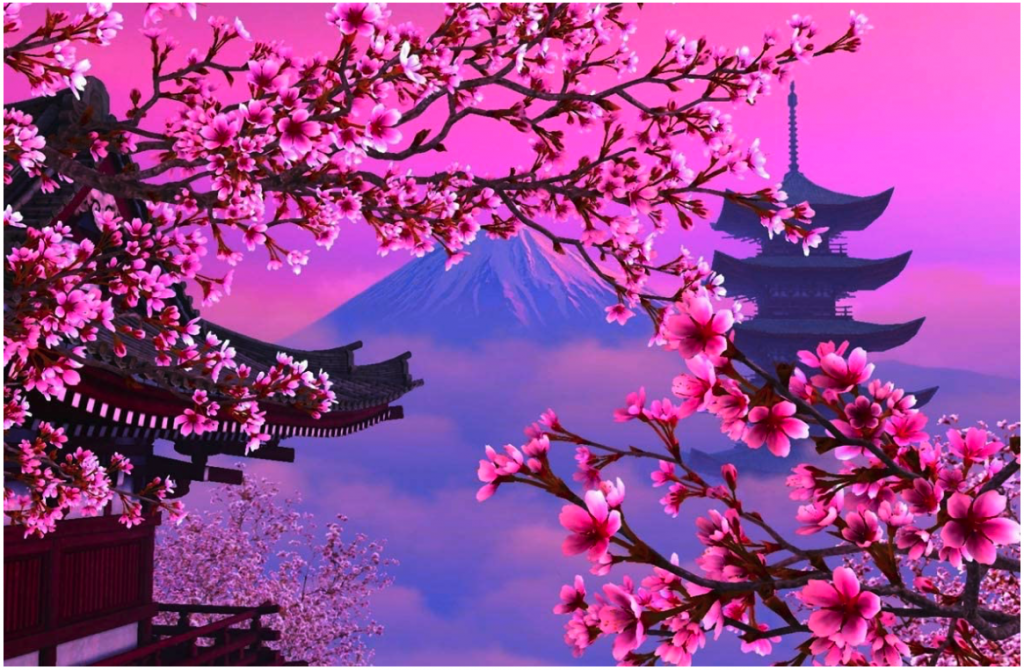 Midtown Manhattan, New York Puzzle
This 1000 piece puzzle is of an astonishing view of Midtown Manhattan at sunset. The approximate size of the assembled puzzle is 68 x 48 cm. This would make a perfect present for another who loves the Big Apple and has visited a viewpoint in Manhattan and viewed this scene for real.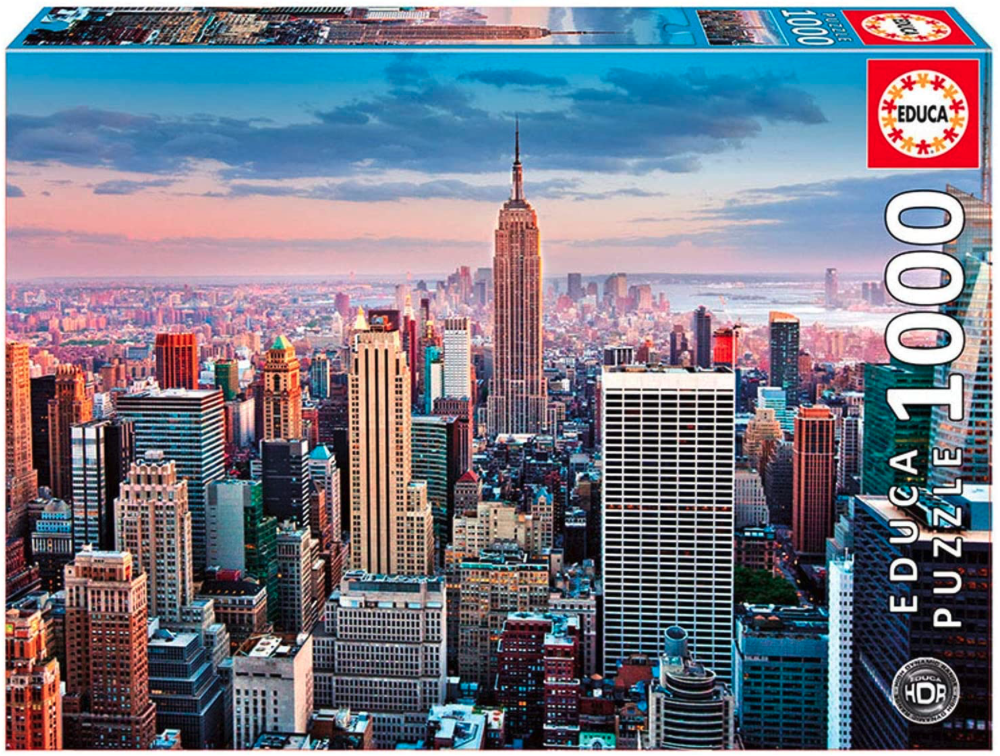 London at Night Puzzle
This large 1000 piece beautiful atmospheric puzzle is showing London City at night. The image features Big Ben, London Eye and many more tall buildings and tourist favourite spots in London. A bright night scene with full lights is everyone's admired view of London. Bring your puzzle and the city of London to life with Ravensburger's Augmented Reality! The finished puzzle measures 70 x 50cm when complete.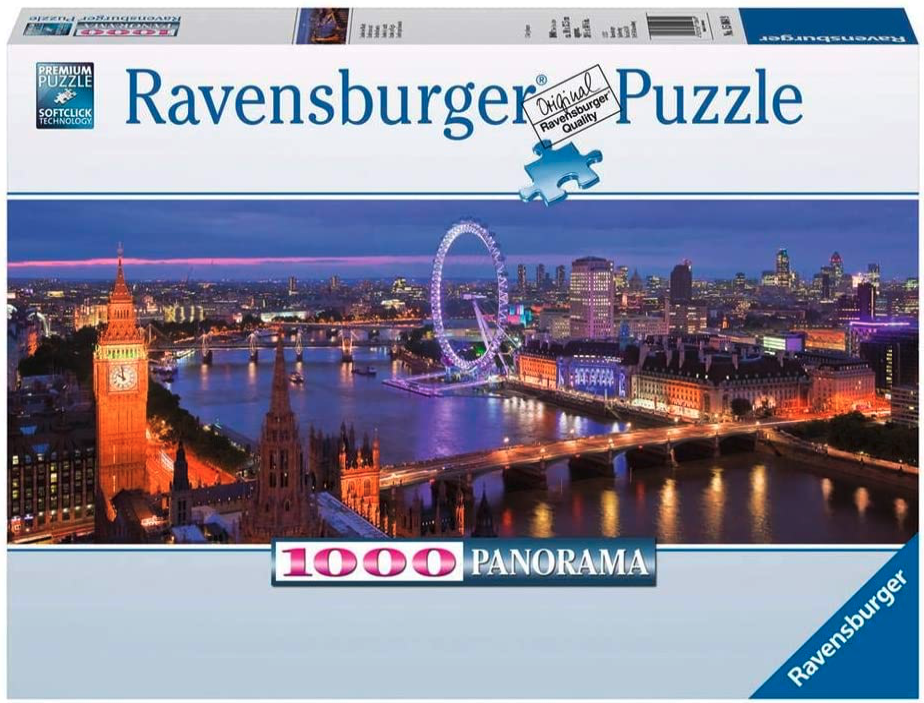 Evening in Paris, France Puzzle
'Bonsoir!" The setting sun heralds a lovely evening in the City of Light. Vibrant street scene includes cafes, shops, and the Eiffel Tower. There is 1000 precision-cut pieces to fit snugly together. The puzzle has a linen-textured surface which reduces glare. It is a durable premium blue puzzle board. There is also a full-sized, full-colour poster of finished puzzle included for reference. Hours of fun! The finished puzzle measures 70 cm wide x 50 cm high.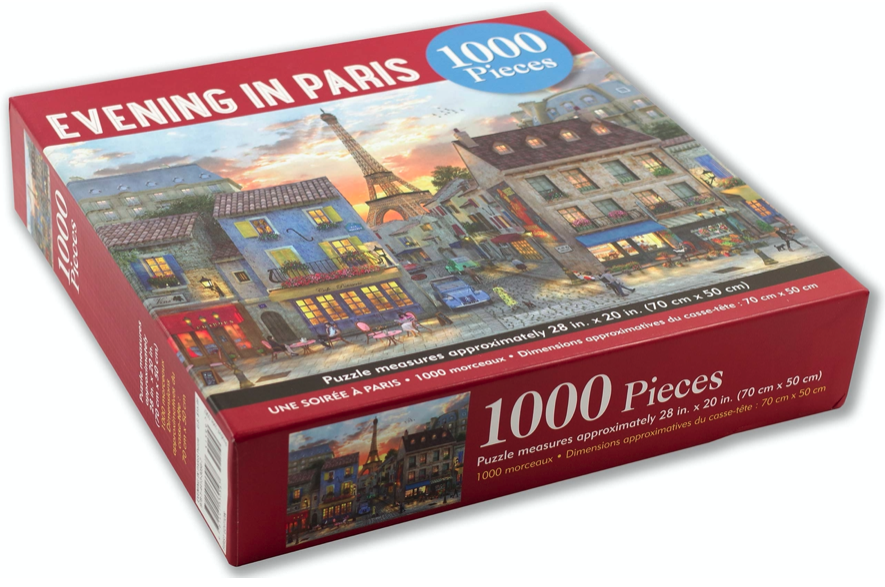 Uluru in Australia Puzzle
Ayers Rock is one of the world's greatest natural wonders. Also known as Uluru, this iconic site holds special cultural significance for the Anangu people. This design will be full of puzzle challenges, courtesy of the limited colour palette and the large areas of sand, grass and sky. You may prefer to start with the brilliant gold tones around the fading sun, or the darker, deeper tones of the great rock itself – and build out from there. Part of Ravensburger's Beautiful Places range. It is a high quality 1000 piece cardboard jigsaw puzzle. The finished puzzle measures 70 x 50cm when complete. A perfect present for another who has completed our Larapinta Trail Challenge or Mount Kosciuszko Summit Challenge!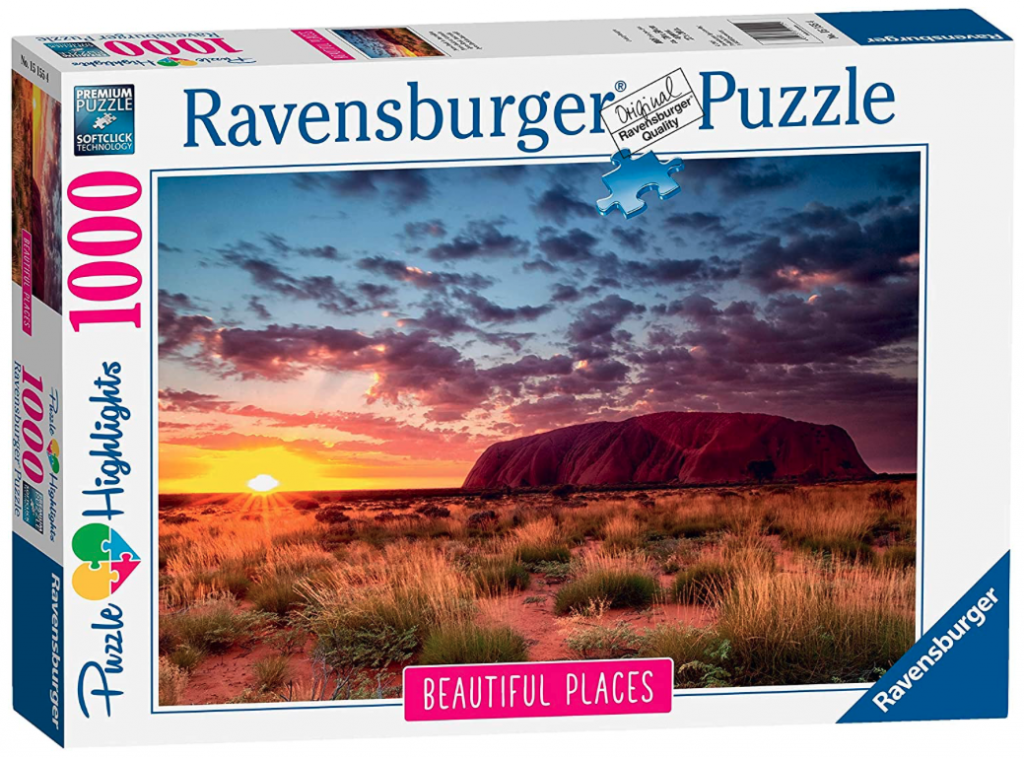 Machu Picchu in Peru Puzzle
Challenge yourself with the world's smallest 1,000 piece puzzle. Stunning imagery of well-known landmarks. Sturdy pieces and compact puzzling fun for easy storage. Less than a quarter of the size of a standard 1,000 piece puzzle. Designed to be a challenge for jigsaw connoisseurs. Representing incredible value for 1,000 pieces, this puzzle range features stunning images of some of man's most exceptional buildings and creations from across the globe. smaller normally means easier – but don't be Fooled! In practice these puzzles are far more challenging than their larger cousins – you have been warned! This puzzle features an image of Machu Picchu – and is perfect for another who has the Inca Trail Challenge on or ticked off their bucket list!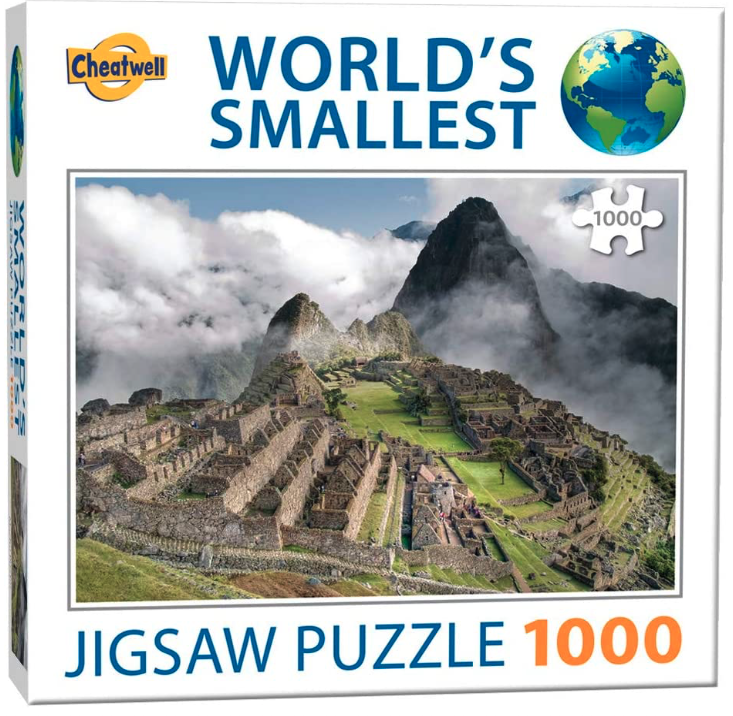 Cappadocia in Turkey Hot Air Balloon Puzzle
This puzzle will help you relieve the stress of life and work. Containing 1000 puzzle pieces and a poster. The finished dimensions are 70 by 52 cm. The pattern of the whole puzzle is very clear and colourful, each piece has its own position. This puzzle will require your patience and carefulness. Showing a beautiful scene from Cappadocia in Turkey, this is perfect for anyone who has visited this area and done this hot ballooning activity.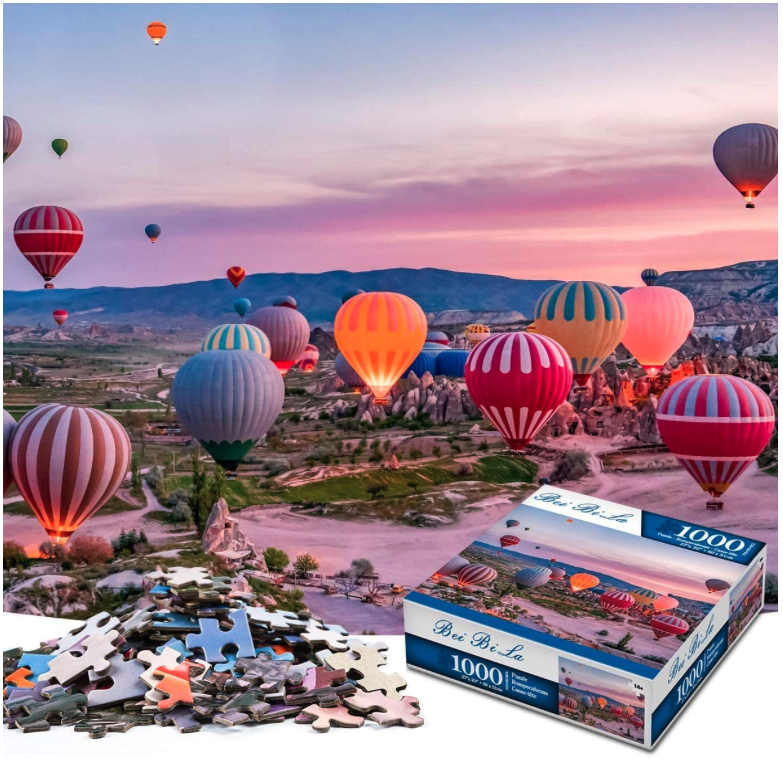 Famous World Architecture Puzzle
This world architectural pattern symbolises unity and tolerance, we share in one world, unit together. The world impression jigsaws take you a wonderful journey when you assemble this world-historical architecture. The puzzle is made from the highest Quality Materials and when completed will be 75 by 50 cm. How many of these famous world architecture locations have you seen in real life?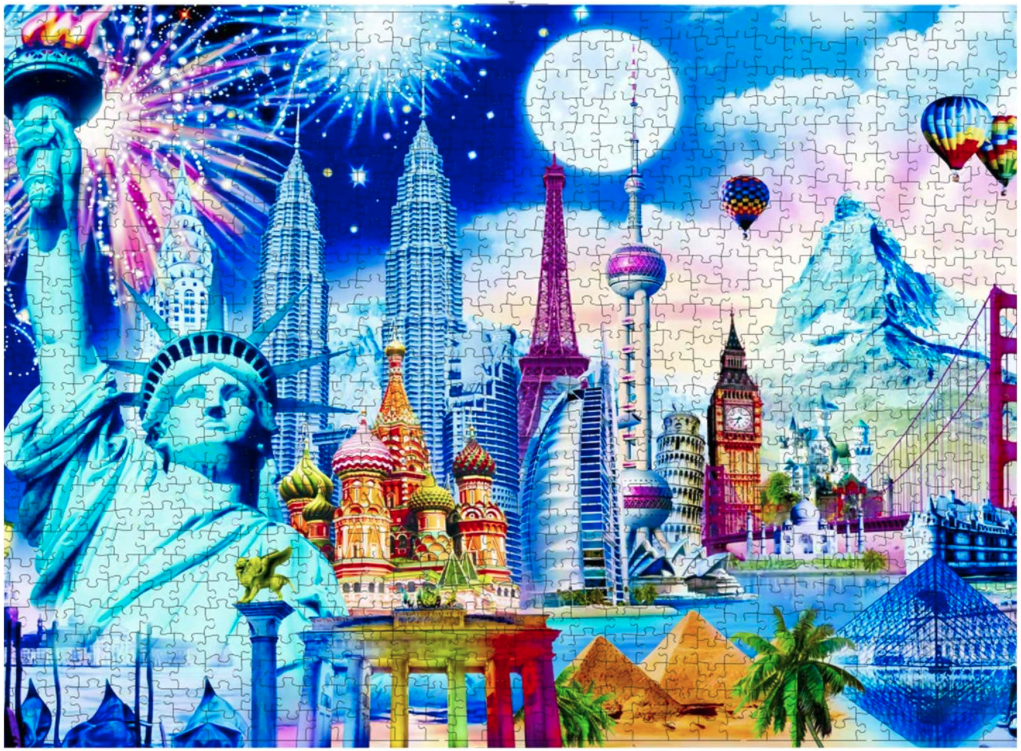 What is your favourite Travel Jigsaw Puzzle?