Mount Kosciuszko Summit Challenge in Australia!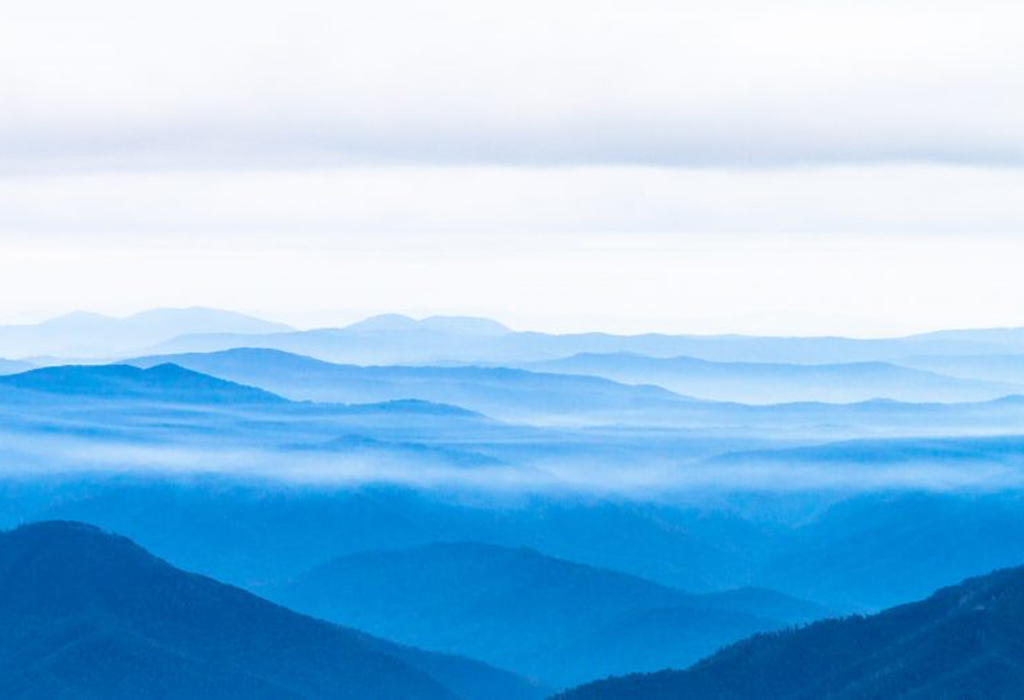 www.instagram.com/photoholgic
Mainland Australia's Highest Mountain
Mount Kosciuszko is, at 2,228 metres (7,310 ft) above sea level. It is located on the Main Range of the Snowy Mountains in Kosciuszko National Park, part of the Australian Alps National Parks and Reserves, in New South Wales, Australia, and is located west of Crackenback and close to Jindabyne. The mountain was named by the Polish explorer Paweł Edmund Strzelecki in 1840, in honour of Polish-Lithuanian freedom fighter General Tadeusz Kościuszko, because of its perceived resemblance to theKościuszko Mound in Kraków, Poland.
The road is open from Charlotte Pass for walkers and cyclists for 7.6 kilometres (5 miles) to Rawson Pass, at an elevation of 2,100 metres (6,900 ft) above sea level. From there a 1.4-kilometre (1 miles) walking path leads to the summit. Cyclists must leave their bicycles at a bicycle rack at Rawson Pass and continue to the summit on foot. Anyone with a modest level of fitness can walk to the top. Australian rock band Midnight Oil performed a song called "Kosciusko" on its 1984 album Red Sails in the Sunset, referring to the mountain.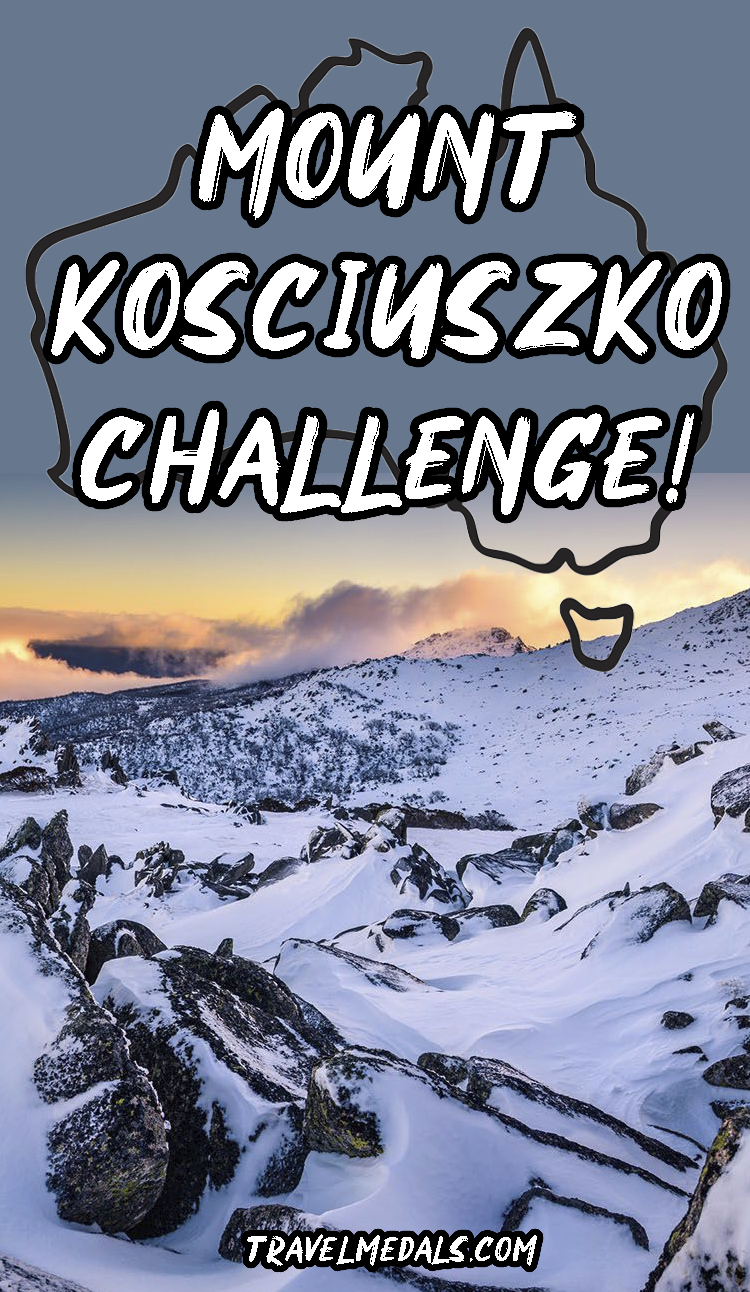 The Challenge
For this travel challenge you have to summit Australia's highest peak – Mount Kosciuszko.
Feel free to tag @travelmedals on Instagram or Facebook on each picture. If you want you can also share your health stats for the day showing distance and times or your well deserved food & drink rewards at the end of the hike!
After completing the challenge you can reward yourself with a Mount Kosciuszko Travel Medal!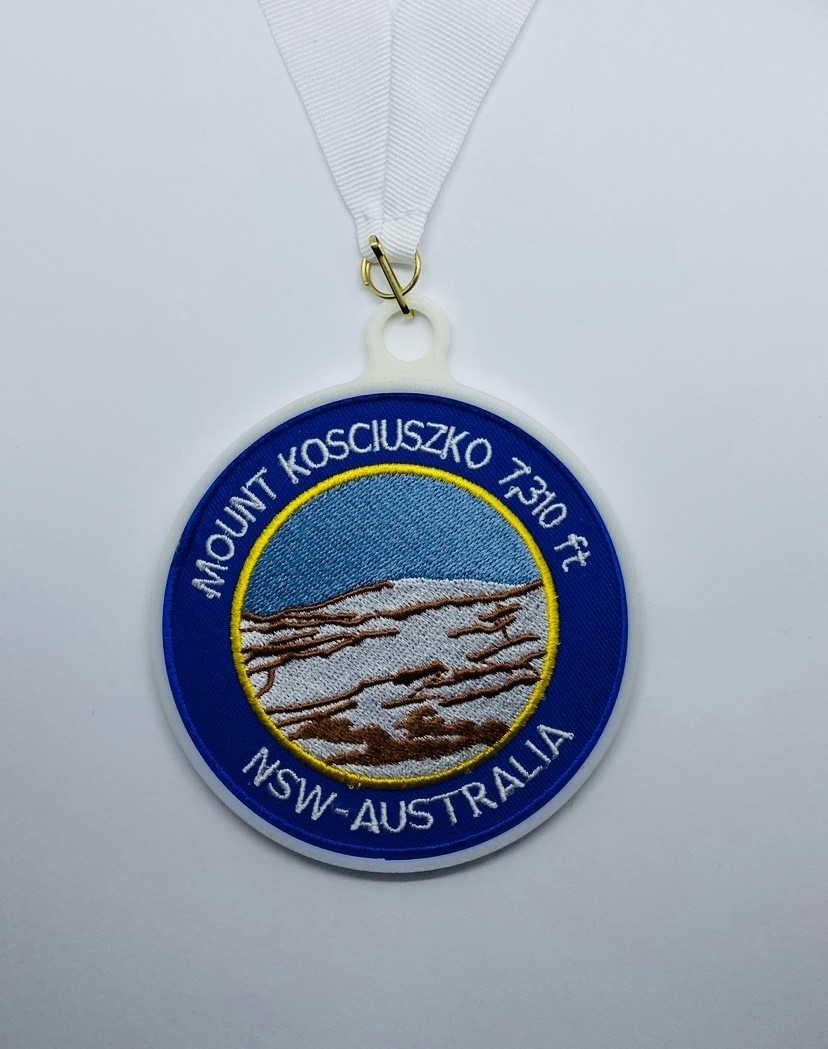 Click on the medal to be redirected to our store or

click here

.
Additional Information
Start your research by visiting the Wikipedia page for all the basic information. For more information on the route options and the surrounding area check out Visit NSW. For more in depth research on Kosciuszko National Park and the summit visit the National Parks site. If you've researched the climb but want a first hand account of someone else taking on the challenge visit OneStep4Ward. Johnny details the climb, costs, gear and his thoughts on the challenge.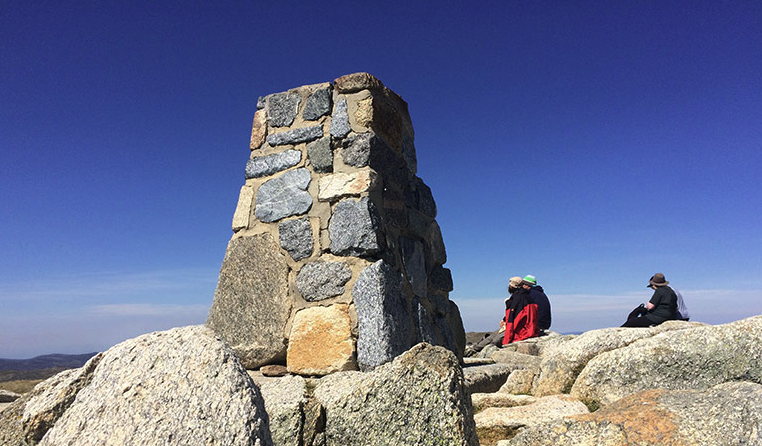 FoorYourSuccess // Tallest Peak in Australia
In this video Brandon Foor from FoorYourSuccess takes on one of the best day walks in the world. To the top of Mount Kosciuszko via the 22km Main Range Track, Australia's highest peak in the beautiful NSW Snowy Mountains. You can begin this marvellous walk to the rooftop of Australia and a spectacular panorama from Charlotte Pass inside Kosciuszko National Park. For more amazing walks you can follow Brandon on his YouTube Channel and Instagram.
Who has summiting Mount Kosciuszko on their bucket list?