The World's Least Visited Country Challenge!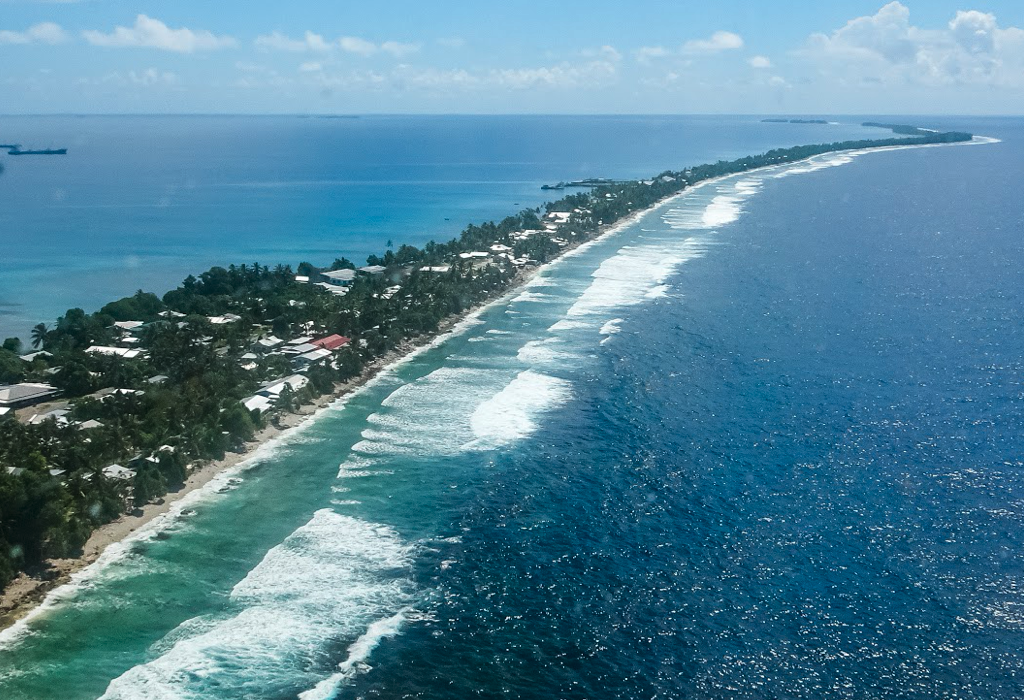 www.travelsvenue.com
Tuvalu, formerly known as the Ellice Islands, is a Polynesian island country located in the Pacific Ocean, situated in Oceania, about midway between Hawaii and Australia. It lies east-northeast of the Santa Cruz Islands (which belong to the Solomon Islands), southeast of Nauru, south of Kiribati, west of Tokelau, northwest of Samoa and Wallis and Futuna, and north of Fiji. It is composed of three reef islands and six true atolls spread out between the latitude of 5° to 10° south and longitude of 176° to 180°, west of the International Date Line. Tuvalu has a population of 10,640 (2012 census). The total land area of the islands of Tuvalu is 26 square kilometres (10 sq mi).
The main island of Funafuti is the focus of travellers, since the only airport in Tuvalu is the Funafuti International Airport and Funafuti is the only island that has hotel facilities. However, there are no tour guides, tour operators or organised activities and no cruise ships visit. Ecotourism is a motivation of travellers to Tuvalu. The Funafuti Conservation Area consists of 12.74 square miles (33.00 square kilometres) of ocean, reef, lagoon, channel and six uninhabited islets.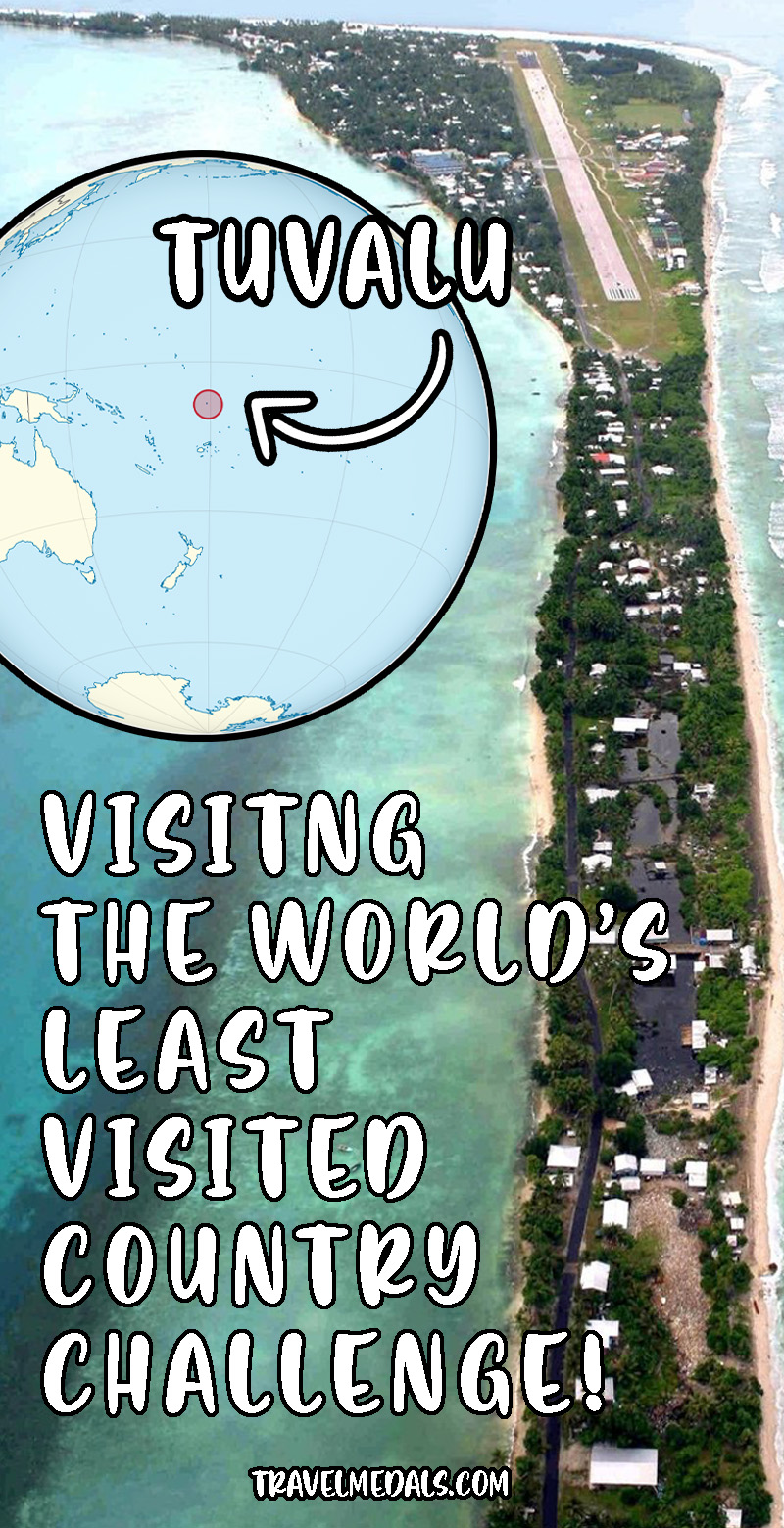 The Challenge
To complete this travel challenge, you just have to visit Tuvalu! As one of the world's least visited countries it will be an epic adventure and challenge in itself!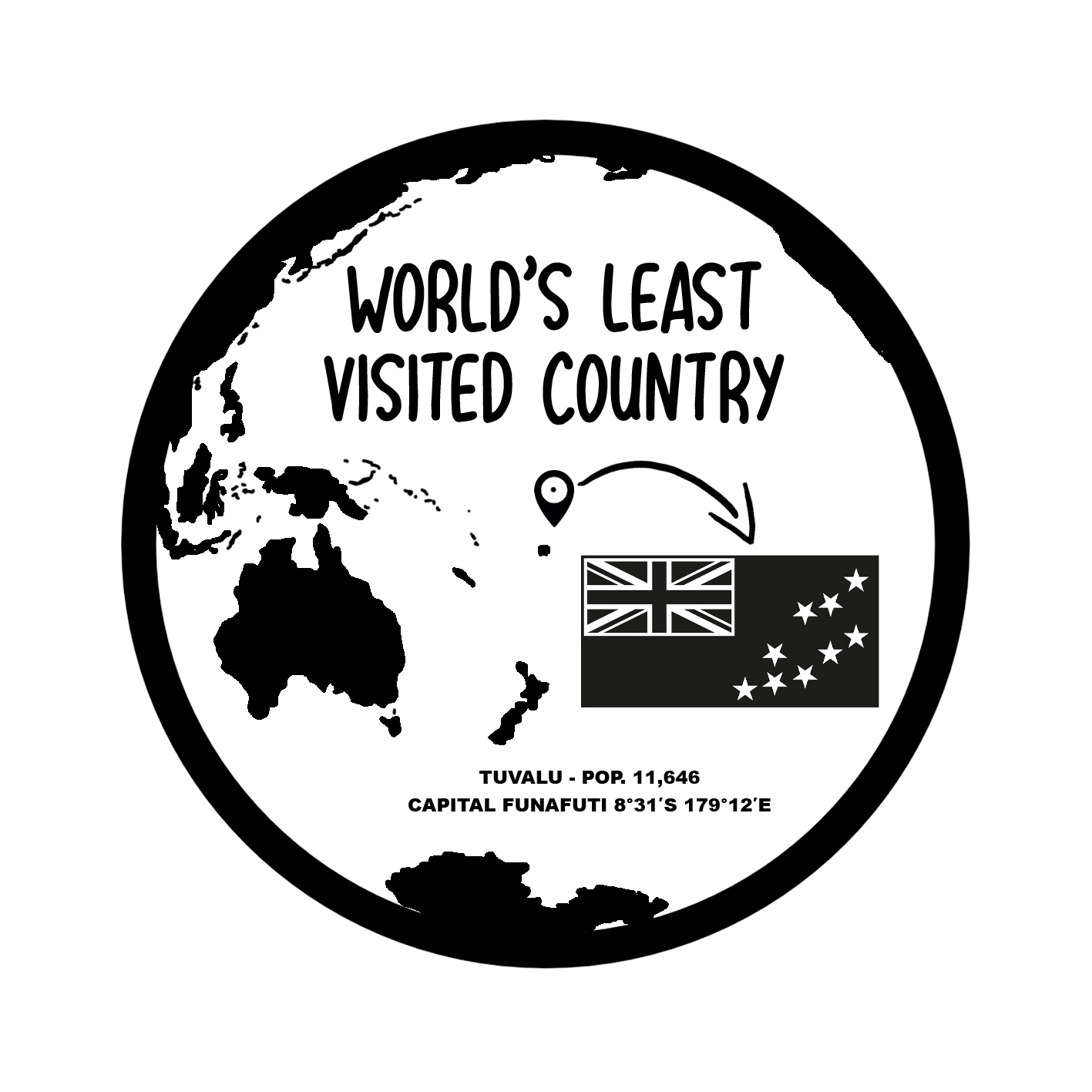 This is the initial design for the medal and it is available on request. If you would like this medal, please get in touch through our Facebook or Instagram pages!

Traveling to the Least Visited Country in the World
The idea for this challenge came from a Yes Theory video. The creators of this You Tube channel believe that life can be as authentic and fulfilling as you wish if you seek discomfort. In Thomas's own words: "Yep, I travelled to what the internet deems the least visited country in the world. The reality is that the statistics behind this are far from perfect. Many of these small countries don't actually count how many people come visit. So it's very hard to really tell which country truly has the least visitors. Either way, I went to Tuvalu, which is somewhere in the bottom of the list… and my experience was shocking".
Who has added this stunning island nation to their bucket list?