Ras Dashen Summit Peak Challenge in Ethiopia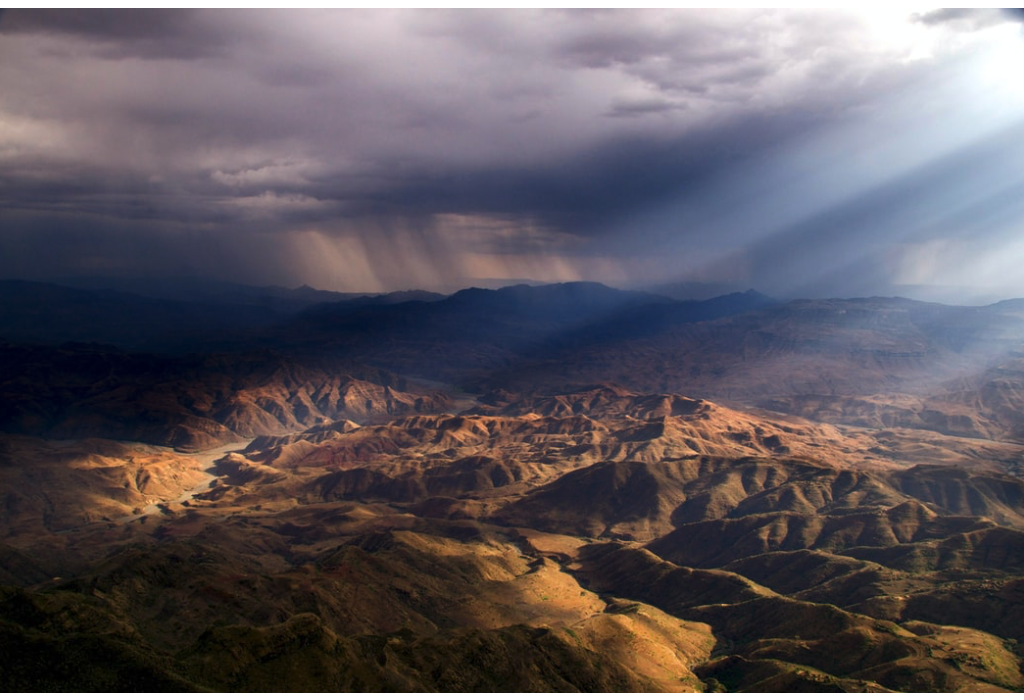 The highest mountain in Ethiopia!
Ras Dejen in English traditionally spelled Ras Dashen, is the highest mountain in Ethiopia and tenth highest mountain of Africa. Part of the Simien Mountains National Park located in the Amhara Region, it reaches an elevation of 4,550 metres (14,930 ft). The summit climate and conditions are relatively hospitable, and there are nearby high altitude pastoral settlements.
Simien Mountains National Park is one of the national parks of Ethiopia. It is home to a number of endangered species, including the Ethiopian wolf and the walia ibex, a wild goat found nowhere else in the world. The gelada baboon and the caracal, a cat, also occur within the Simien Mountains. More than 50 species of birds inhabit the park, including the impressive bearded vulture, or lammergeier, with its 3 m (10 ft)) wingspan.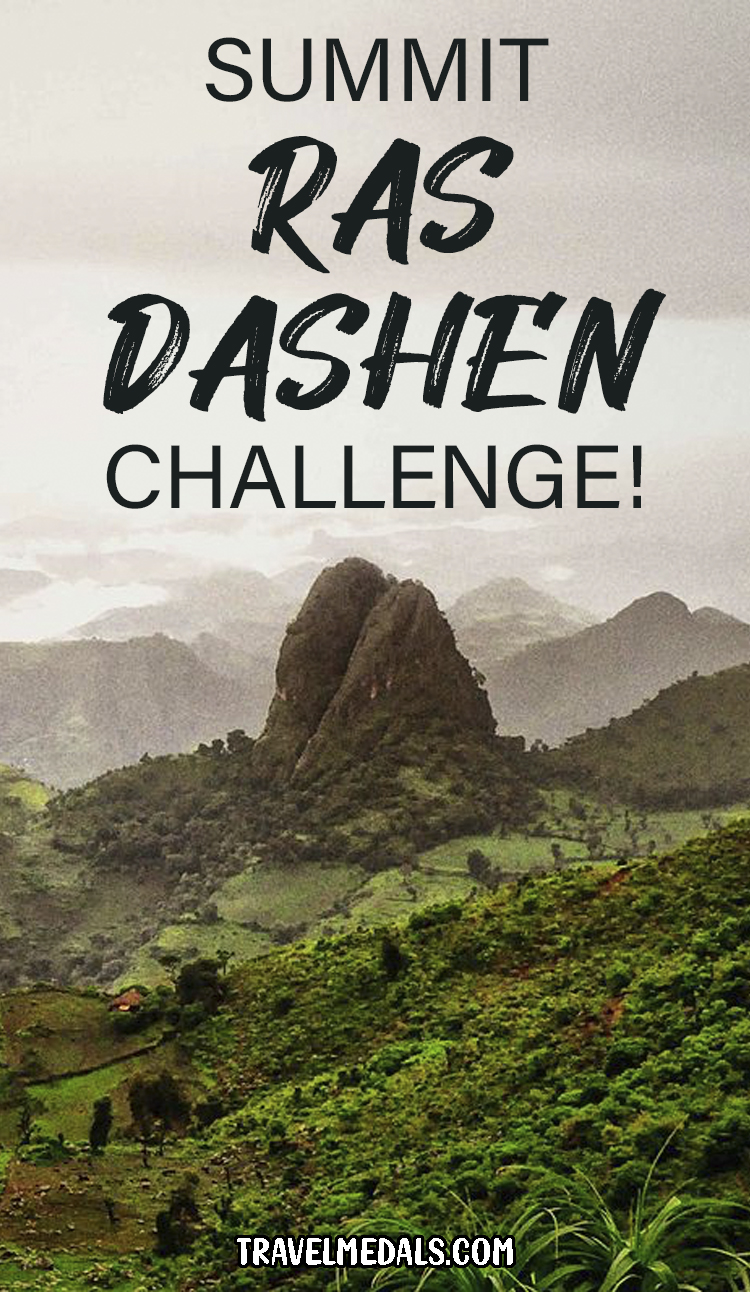 The Challenge
To complete the challenge you must reach the summit of Ras Dashen in Ethiopia!
If you want you can also share your health stats for the days showing distance and times or your well deserved food & drink rewards at the end of the hike!
Feel free to tag photos with @travelmedals on Instagram and Facebook.
After completing the challenge you can reward yourself a custom Travel Medals Ras Dashen summit medal.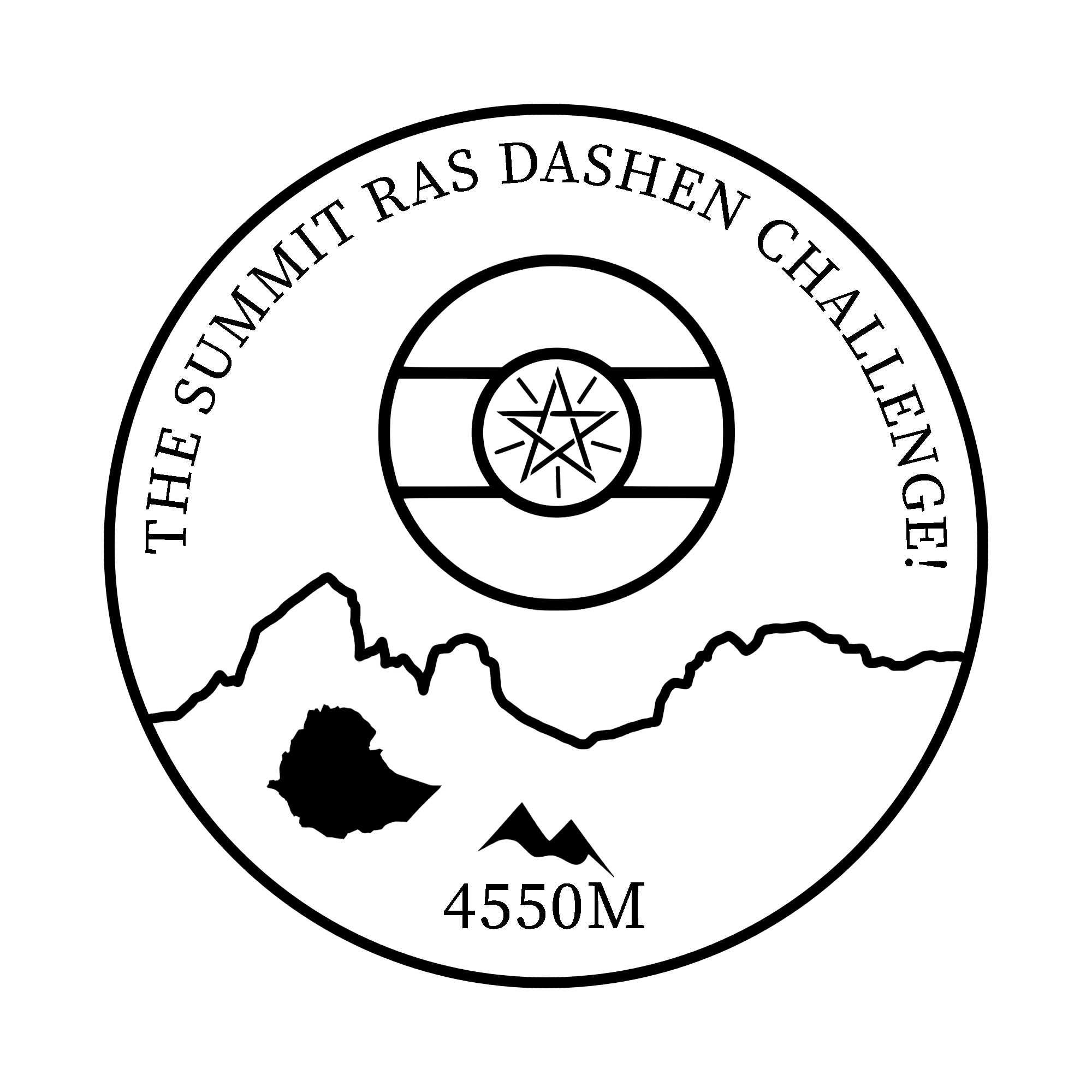 This is the initial design for the medal and it is available on request. If you are planning a trip to summit Ras Dashen and would like this medal, please get in touch through our Facebook or Instagram pages!
Mt. Simien – Ethiopia
Toufic Abou Nader is a philanthropist, a speaker, and a full-time adventurer who finds joy in exploring the unknown. Born in a small village in Lebanon, he wanted to discover the hills surrounding his village almost as soon as he could walk. He spent 8 beautiful days trekking with 9 awesome friends, ascending from Debark side, summating Ras Dashen (Ethiopia's highest peak) then descending from Addi Arkay's side. This mountain is a magical place full of wildlife and beautiful scenery. Toufic can be followed on his blog I Do It Cause I can.
Who has Ethiopia, the Simien Mountains and bagging Ras Dashen on their bucket list?