Kungsleden Trail Challenge in Sweden!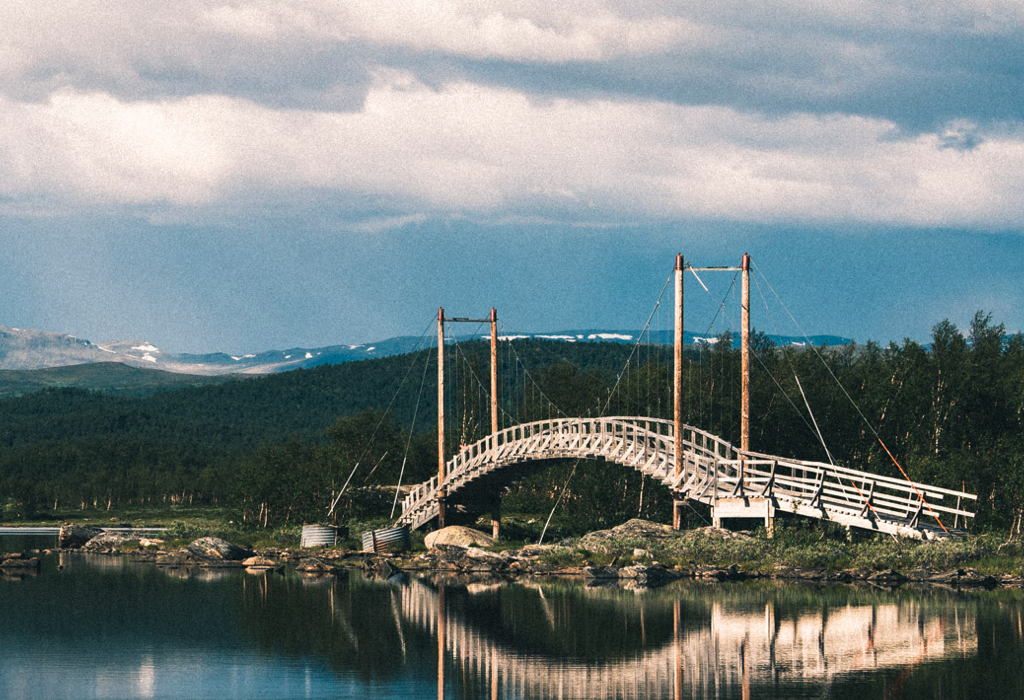 www.swedishlapland.com
Kungsleden (King's Trail) is a hiking trail in northern Sweden, approximately 440 kilometres (270 miles) long, between Abisko in the north and Hemavan in the south. It passes through, near the southern end, the Vindelfjällen Nature Reserve, one of the largest protected areas in Europe. In the winter Kungsleden is a ski trail with approximately the same route.
The trail is well marked and many sections are well equipped and maintained by the Countyboard of Norrbotten (Länsstyrelsen i Norrbotten) with plank walkways covering swampy or rocky ground, but other sections further from the trailheads are eroded and rocky, increasing the difficulty of hiking some parts of the trail. 
The trail is separated in four portions–each representing approximately one week of hiking. The most popular part is by far the northernmost–between Abisko and Kebnekaise. The season, when the huts are open usually runs between mid-June and the end of September. Huts have been constructed along the trail, separated by a distance that a walker could expect to cover during the day, about 9-22 kilometres (6-14 mi). The huts are primarily operated by Swedish Tourism Association.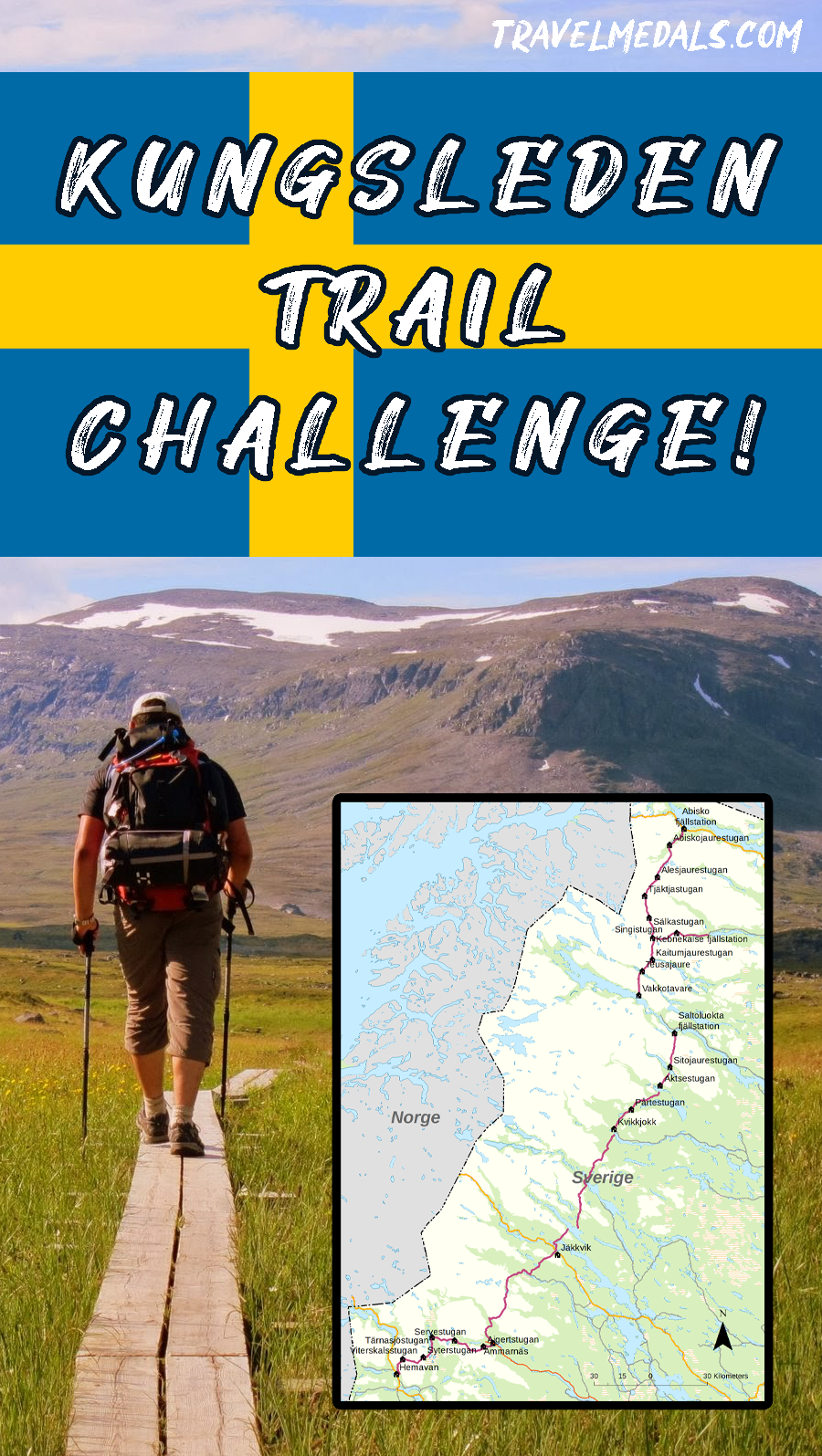 The Challenge
To complete the challenge you must either hike the full Kungsleden trail in summer from Abisko in the north to Hemavan in the south or ski the full trail in winter. 
If you want you can also share your health stats for the days, your overall time in days, your experience and adventures along the way as well as tips and information to help others complete this travel challenge.
Feel free to tag @travelmedals on Instagram or Facebook on each picture.
After completing the challenge you can reward yourself with a Kungsleden Trail Travel Medal! Good luck!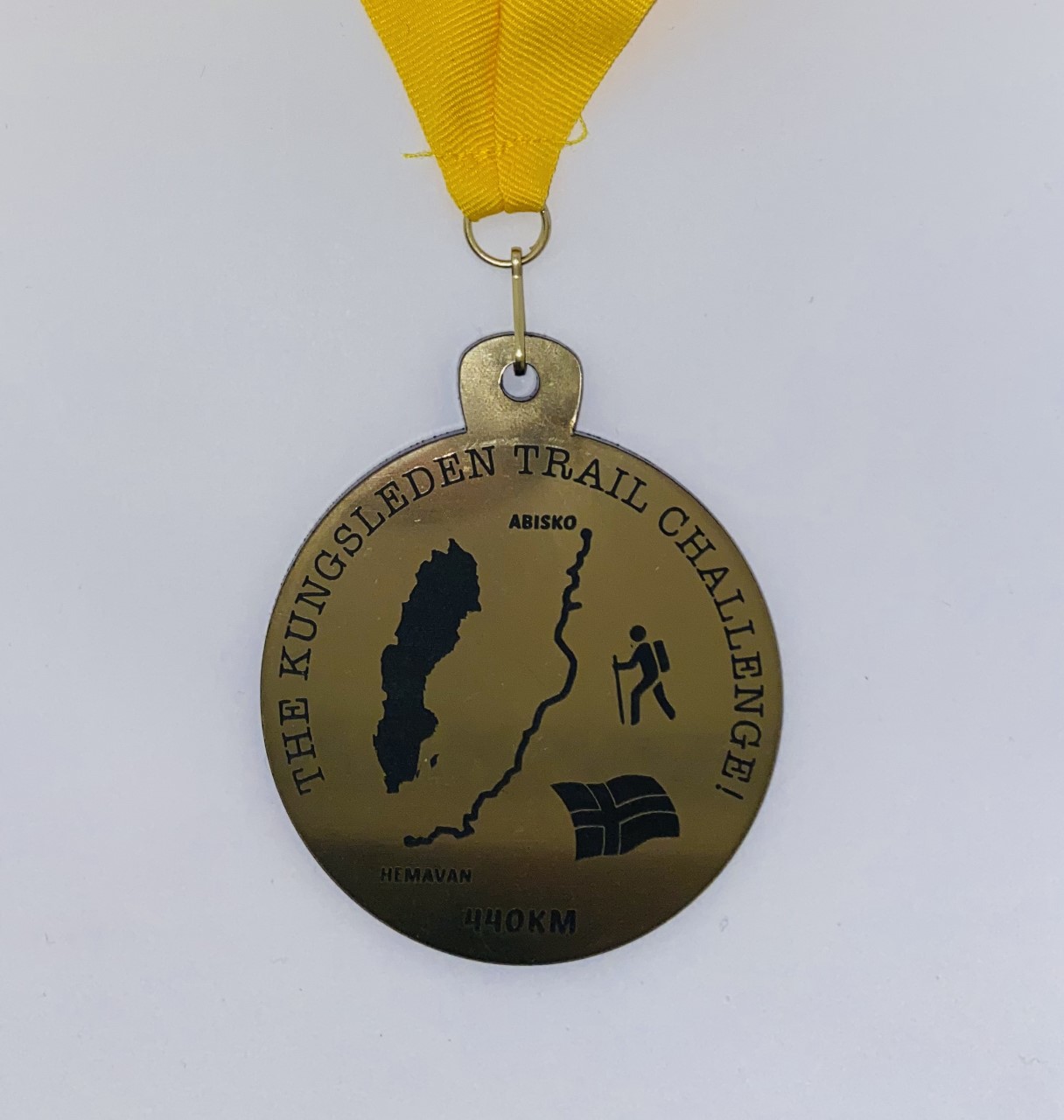 Click on the medal to be redirected to our store or click here.
Additional Information
To research the basics of this trail around the history, huts available, sights along the way and access to the trail – the Kungsleden Wikipedia page is a good start for basic resources. For a full account of taking on this trail from Göran Wallin, a keen outdoor enthusiast, visit the Swedish Lapland site. They have additional resources around hiking and trail running the Kungsleden. Finally to get more in depth on the various sections of this more than 400KM trail, visit the Swedish Tourist Association site.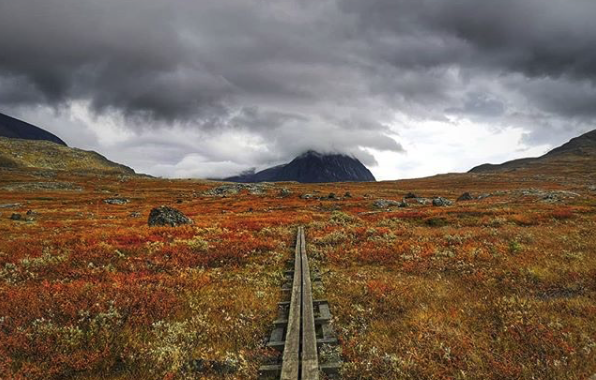 Hiking THE KUNGSLEDEN in 4 EPIC days
For anyone considering taking on this trail, join Mr & Mrs Adventure, Brittany & Drew as they take on part of the Kungsleden trail. They finished the hike on Drew's 30th birthday and hope that their clips help you get a sense of how stunning this trail truly is. For more of their incredible adventures visit their site Mr and Mrs Adventure or follow them on Instagram. 
Who has conquering the Kungsleden on their bucket list?