Staying In A Hostel? Pack These 10 Items To Stay Ahead Of The Curve!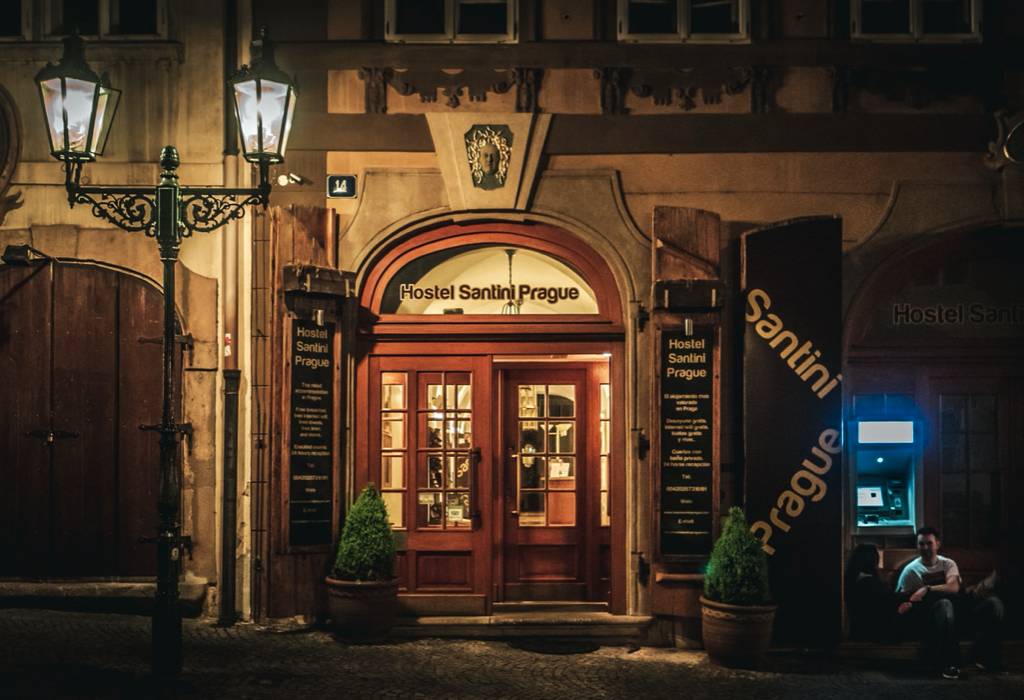 If your backpacking and constantly sharing a room with people you don't know and sleeping in a new bed every few days, this list will help make your experiences that bit more comfortable. We've all been there when someone comes into the room after a few too many drinks and has to turn the light on to find their toothbrush. Then the next morning hearing only rustling bags for hours while someone attempts to not forget anything on the way to the airport to catch that morning flight. Even if all your temporary room mates are perfect there is always the risk that your hostel room itself or bed might not be perfect and we've got a list which will help you stay ahead of the curve!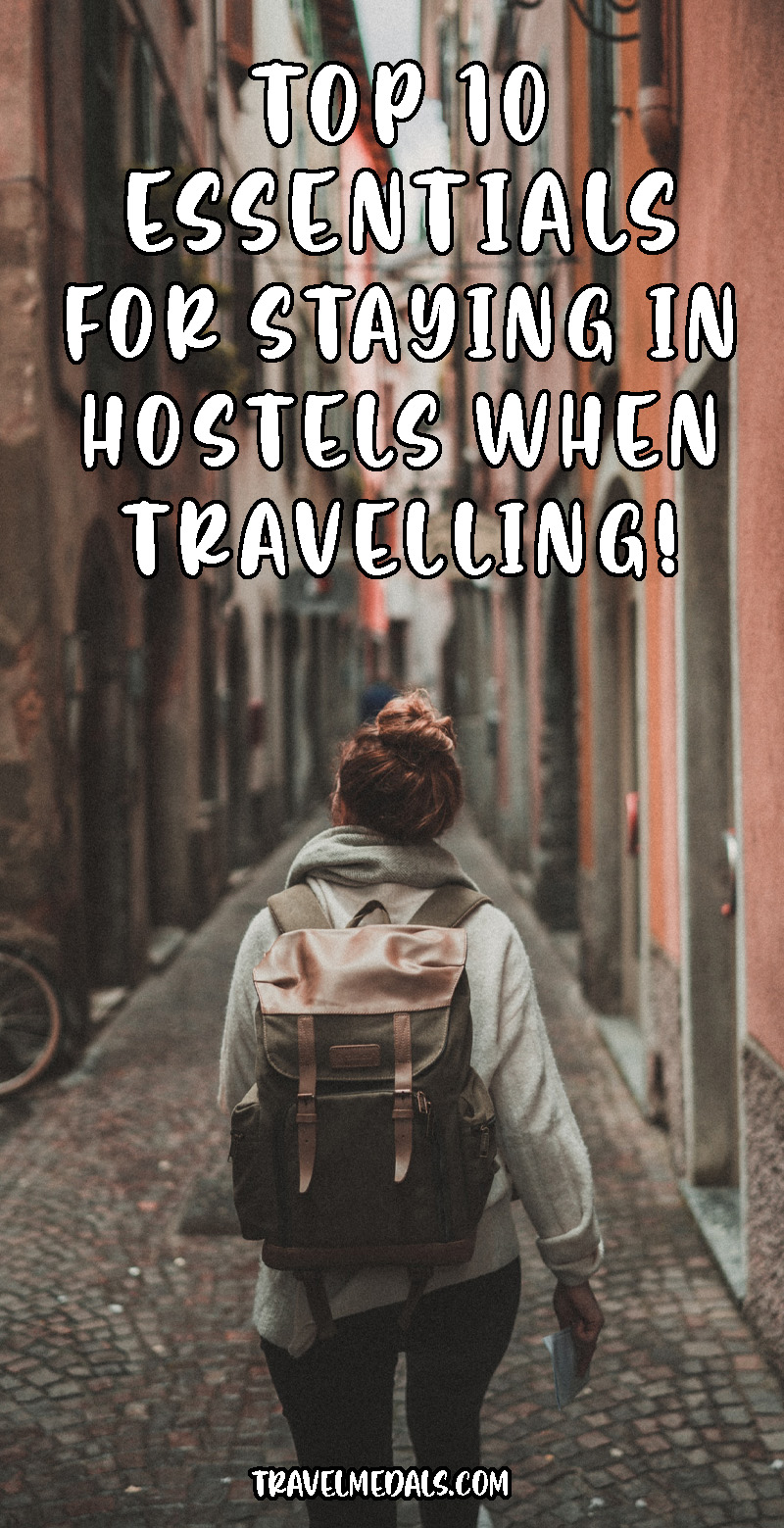 Large Quick Dry Microfibre Towel
Made of 100% Micro-Fiber and drying up to 10 times faster than normal towels, quick to wick away sweat and water from your skin, this is very useful for travelling. Just hang it outside for a few minutes and you can quickly use it again. You can also use it as a handy travel blanket or travel pillow. Only the finest microfiber is used, thinner than SILK, these fibers went through an advanced softening process. The microfiber fabric is antibacterial, helping to inhibit odor and germs, so you don't have to worry about mold, mildew, or that horrible gym-towel stink. It is large enough to double as a bath towel or beach towel but packs down tight for easy portability, the total weight is just 10oz (0.3kg). The hanging loop and mesh carrier bag make this travel towel set very practical and a must have for anyone trying to save space for other items.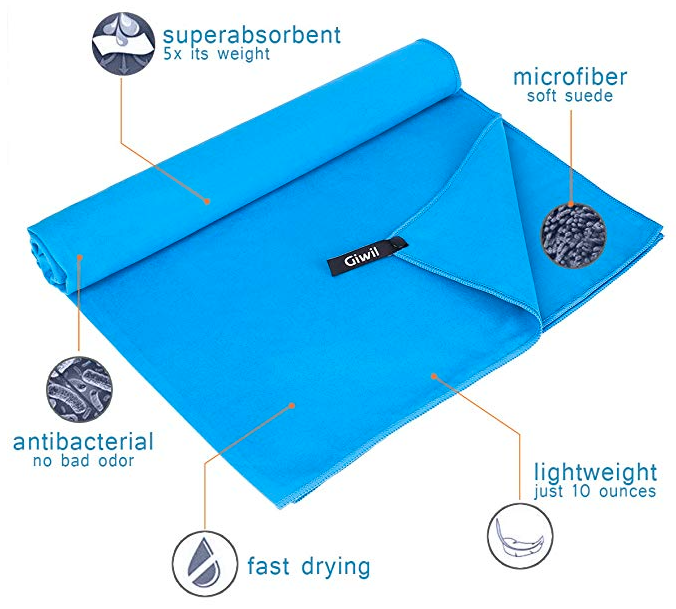 All in One Universal USB Travel Power Adapter
Always an easy item to forget! Never get charged a fortune in the airport to buy a last minute travel adapter again. This Universal Adapter has 3 USB Ports and 1 Type-c Port, the input voltage of the USB is 100-240VAC, which means you can use it around the world to charge multiple USB devices at the same time! It's universally compatible in over 200 countries and fits electrical outlets in most countries including France, Europe, USA, UK, Canada, Brazil, Argentina, Ireland, Italy, Israel, Turkey, Greece, Croatia, Australia, New Zealand, Philippines, Fiji, Korea, Hong Kong, China, Vietnam, Mongolia, Indonesia, Middle East, Ghana, and Botswana etc. The adapter comes with LED power indicator, plug lock system, over-current (overload), high-temperature, short-circuit and surge protections built-in. This should be first item in your backpack!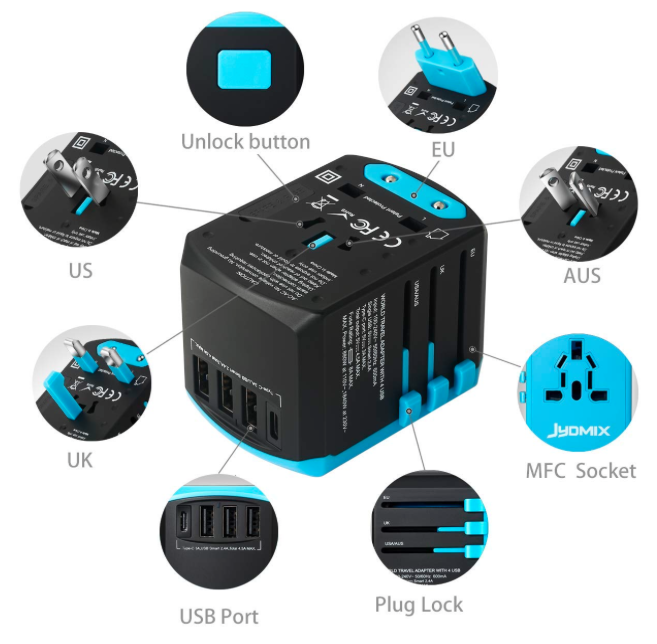 This is a great value, lightweight product which is both a sleeping bag liner and travel sheet! There's no need to pay extra for both. Just unzip the omnidirectional zipper and the sleeping bag liner instantly transforms into a travel sheet. The breathable microfabric is magical. It's just as comfortable as cotton but lighter, smaller and will dry quicker. It will even dry inside the strong mesh storage bag. The large size and the full-size zipper will help you relax even in tropical heat. With the strong microfiber, high quality stitching and a long-lasting zipper you can take it everywhere without worrying about snags or tears. Whether your worried about getting attacked by bugs or concerned about the cleanliness of your bed in a hotel or hostel? This ultra soft, super strong fabric will protect you no matter where you bed down for the night. A perfect travel companion for years!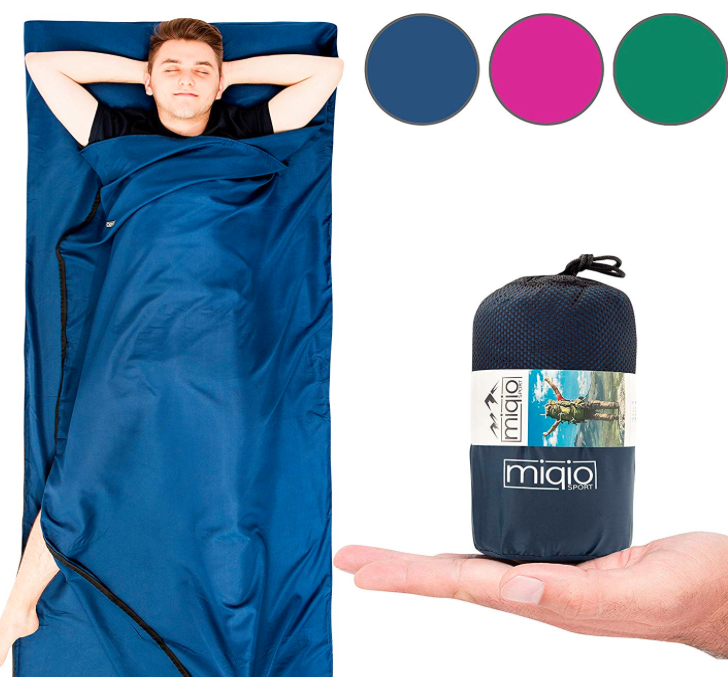 Staying in hostel dorm rooms with new people and with low quality blinds or curtains can mean that light is coming into the room. A good way to combat this at a low cost, weight and with limited space is a sleep mask. This mask is 100% skin friendly, made from a natural lightweight breathable material, pure cotton filled into pure mulberry silk fabric. It's super light weight, ultra soft and comfortable. It blocks out light being designed to ensure complete darkness. Put on it and enjoy your "good night" whether at home, in a hostel or on the plane. The soft adjustable strap won't tangle hair, it's flexible but still durable to surround your head comfortably in any sleep position. Additional earplugs help to prevent noise around you, they work together with the mask to give you a more comfortable relaxed environment of quiet and darkness.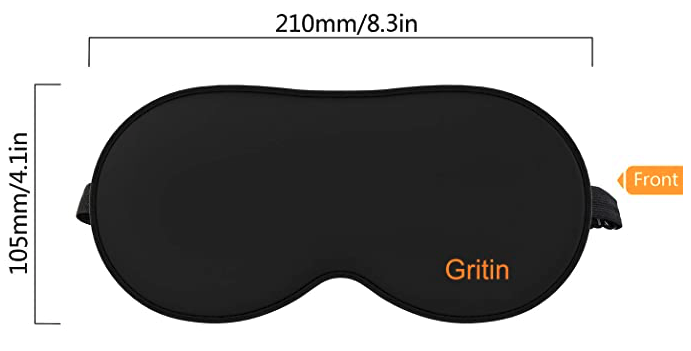 Keeping your luggage organised and finding what you need simply in a backpack can really help your hostel experience. You can pack according to the designation, weather or events that are happening. If you are travelling with friends or family you can split your packing with each person getting their own coloured cubes. This pack comes with 6 cubes: 1 XL Cube (45 x 32 x 7.5CM), 2 Large Cube (40 x 26 x 7.5CM), 2 Medium Cubes (29 x 17 x 7.5CM), 1 Small Cube (24 x 12 x 7.5CM) of same colour. They are durable high quality nylon fabric that resists usual wear and tear with quality zippers and a see through mesh top. With most hostel options being quite limited on space, these cubes will help you keep your area tidy and avoid clutter while still making it easy to locate any item!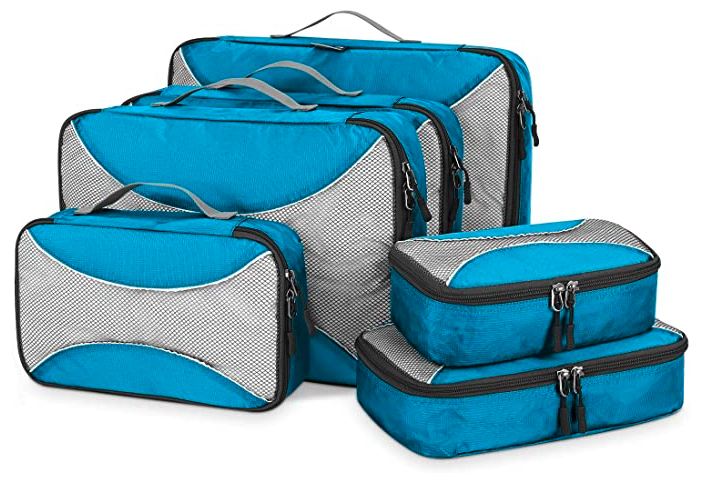 To help keep your packing cubes above well organised our next item is a Travel laundry bag. This small laundry bag comes with a compact built-in pouch, inner loop and carabiner. The maximum volume is 676 oz (20 litres) and the maximum weight capacity is 6.6 ibs (3kg). This item will help separate the dirty clean clothes from your clean clothes and make it easier for you to figure out what to wear in the sometimes cramped environment of a hostel dorm room. 
To separate your backpack or suitcase even further a travel wash bag will keep all your toiletries safe and secure. This wash bag has multiple pockets, breathable mesh cloth layer, waterproof layer and it's large capacity can ensure everything you need for your trip is available and organised. The waterproof layer prevents spilled liquids from leaking. There is a stainless steel hook which allows hanging the wash bag from a towel rack, coat hook which saves counter space as well. This is especially useful when in shared hostel bathrooms as the visible design shows the four layers just by a glance. The cover of this wash bag is made of recyclable polyester, comparing to the plastics, it is more eco-friendly and harmless to the environment. An essential item when packing for any trip with a few advantages to those staying in hostels!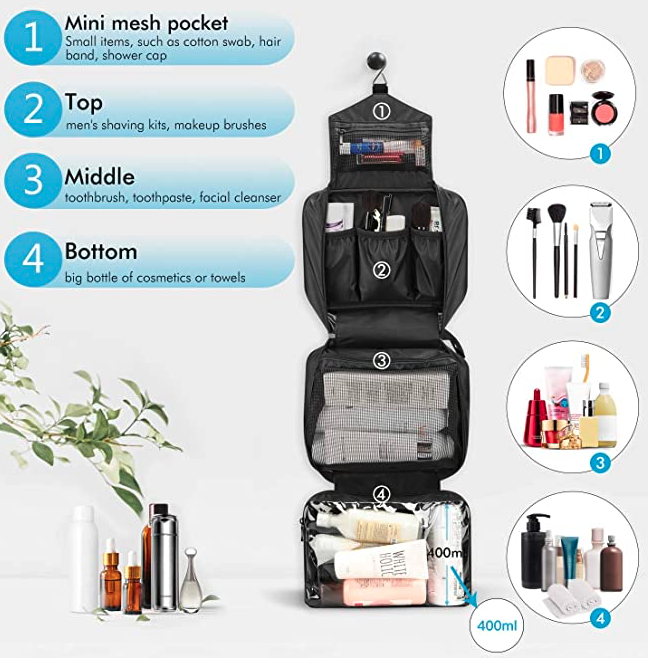 When sharing a room with others or leaving your bag unattended in a hostel reception as you explore a new city you want peace of mind. Having some good quality padlocks available to hand ensures stress-free security. With their multi purpose design these looks can be used to secure your luggage, rucksack or locker. The brass body and steel shackle have a resistant composition which makes it a great padlock for any purpose. Included are 4 padlocks and 4 keys, making it possible to use even if you loose one key. All from a Trusted Brand – Yale, one of the best-known names in the security industry. Definitely key to having a worry free hostel stay!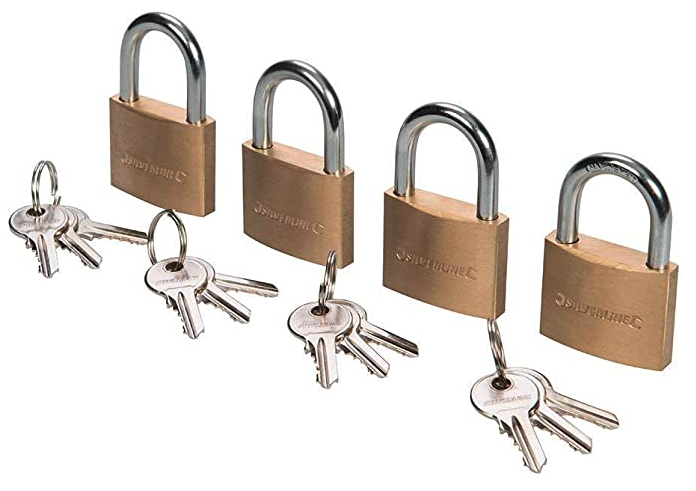 A head torch is very useful for those hostels without individual lights in each bunk. It gives you the option to pack, read, organise your things and do whatever you need to at any time of the night. It can also be useful on those trips that include camping or being outdoors. This super bright head torch with almost 180° wide beam produces bright, even, diffused light with less shadow than spot beams. It has a low battery consumption that ensures about 100,000 hours of LED lifespan. It's lightweight and comfortable and includes an elastic anti-slip headband with adjustable straps allow you to make quick adjustments. Definitely a useful edition for any trip!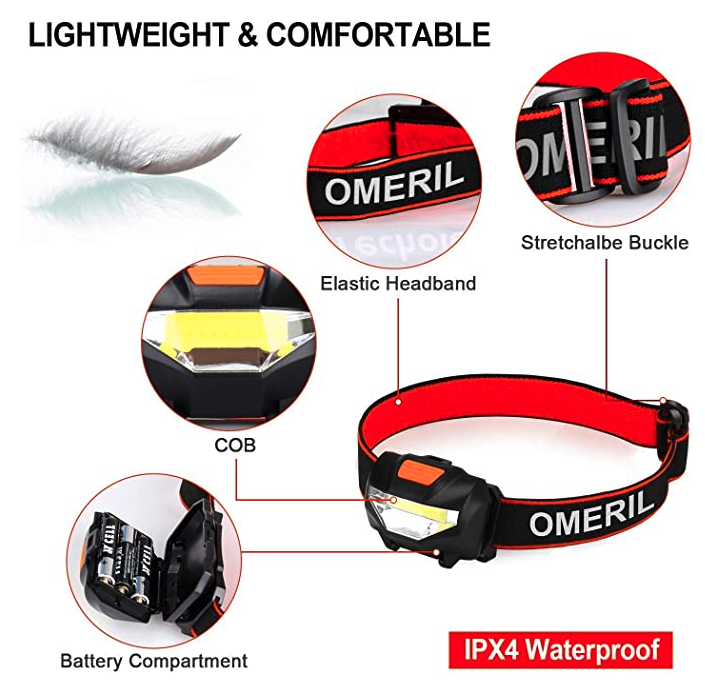 Always useful when staying in a hostel and making new friends. The classic card game Uno of matching colours and numbers is a good option. The are special action cards, swap hand cards and wild cards for unexpected excitement and game-changing fun. With Uno players take turns matching a card in their hand with the current colour or number card shown on the top of the deck. Don't forget to shout UNO when you only have one card remaining!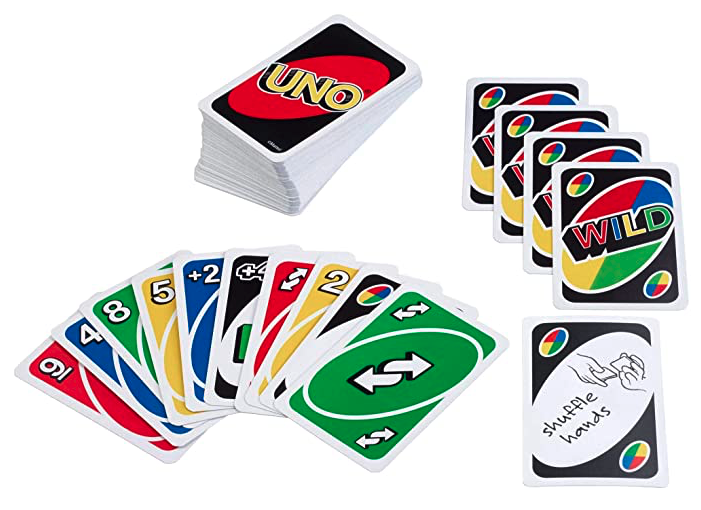 What's the first item in your backpack for a hostel stay?