Everest Base Camp Challenge!

www.22mm.es
Can you trek to the Roof of the World?
Everest Base Camp is a campsite on Mount Everest, there are two of them, located on opposite sides of the mountain. South Base Camp is in Nepal at an altitude of 5,364 metres (17,598 ft), while North Base Camp is in Tibet at 5,150 metres (16,900 ft). They are both rudimentary campsites used by climbers attempting to scale Everest for acclimatization to reduce the risks and severity of altitude sickness.
The Everest Base Camp trek on the south side is one of the most popular trekking routes in the Himalayas and is visited by thousands of trekkers each year. Trekkers usually fly from Kathmandu to Lukla to save time and energy before beginning the trek to this base camp. From Lukla, climbers trek upward to the Sherpa capital of Namche Bazaar, 3,440 metres (11,290 ft), following the valley of the Dudh Kosi river. They then trek another two days to Dingboche, 4,260 metres (13,980 ft), then another two days takes them to Everest Base Camp via Gorakshep, the flat field below Kala Patthar, 5,545 metres (18,192 ft) and Mt. Pumori.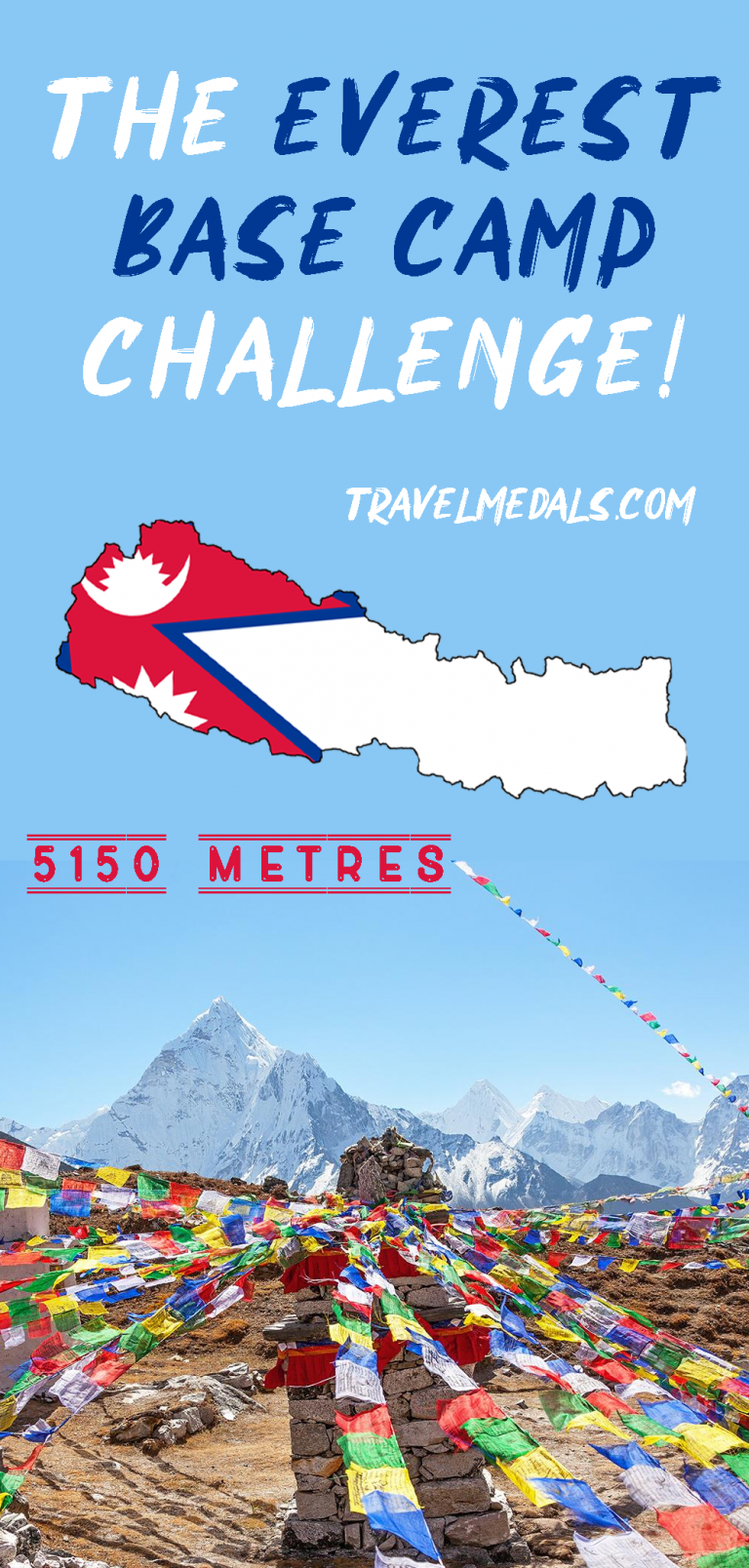 The Challenge
For this travel challenge you have to trek to either base camp. To complete the challenge you must:
Trek to either the North or South Everest Base Camp.
Take a photo at the Everest Base Camp sign!
Upload your favourite photos, videos and stories from the trek.
If you want you can also share your health stats for the days, your overall time in days, your experience and adventures along the way as well as tips and information to help others complete this travel challenge.
Tag @travelmedals on Instagram or Facebook on each picture.
After completing the challenge you can reward yourself with an Everest Base Camp themed Travel Medal! Good luck!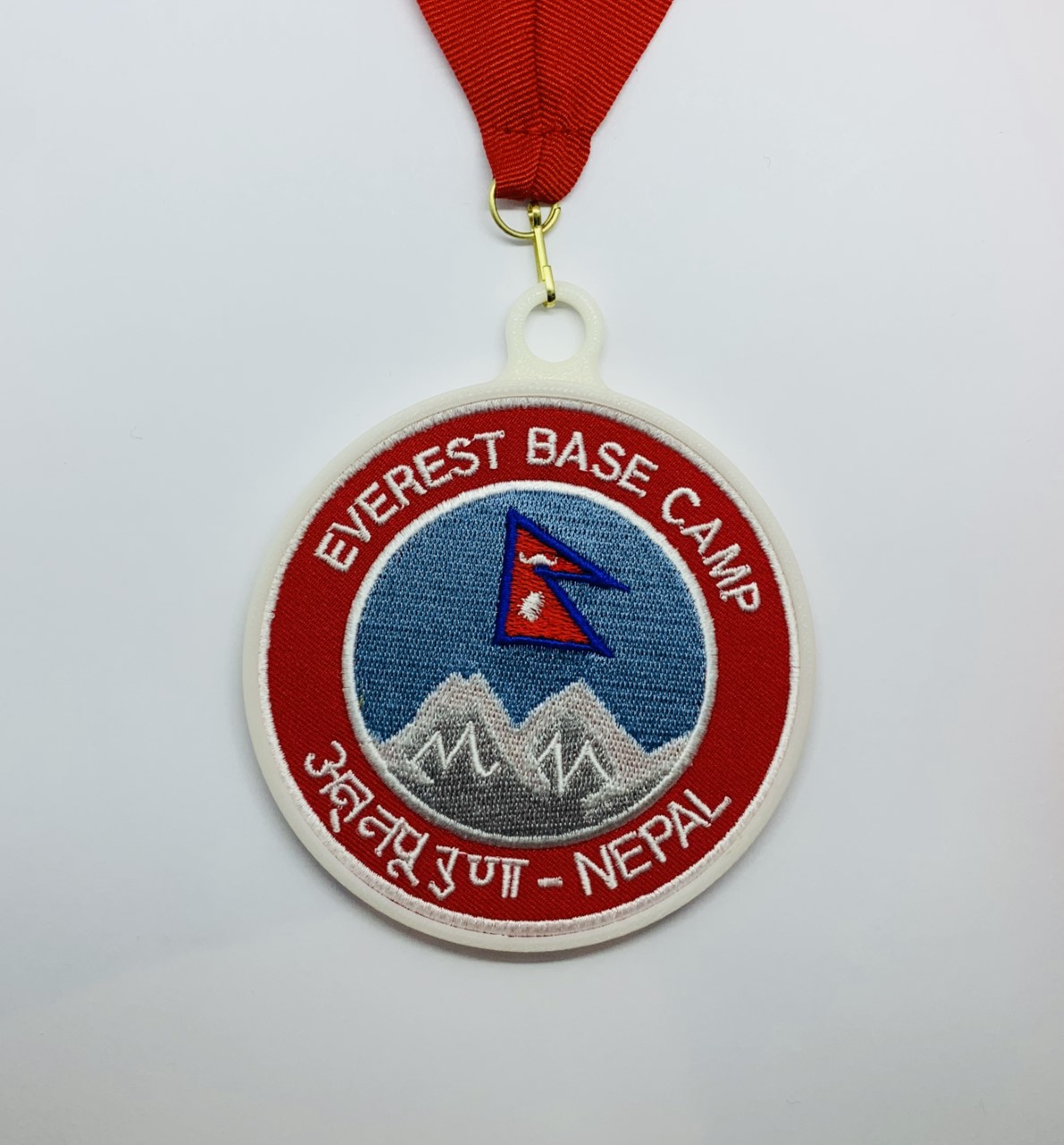 Click on the medal to be redirected to our store or click here.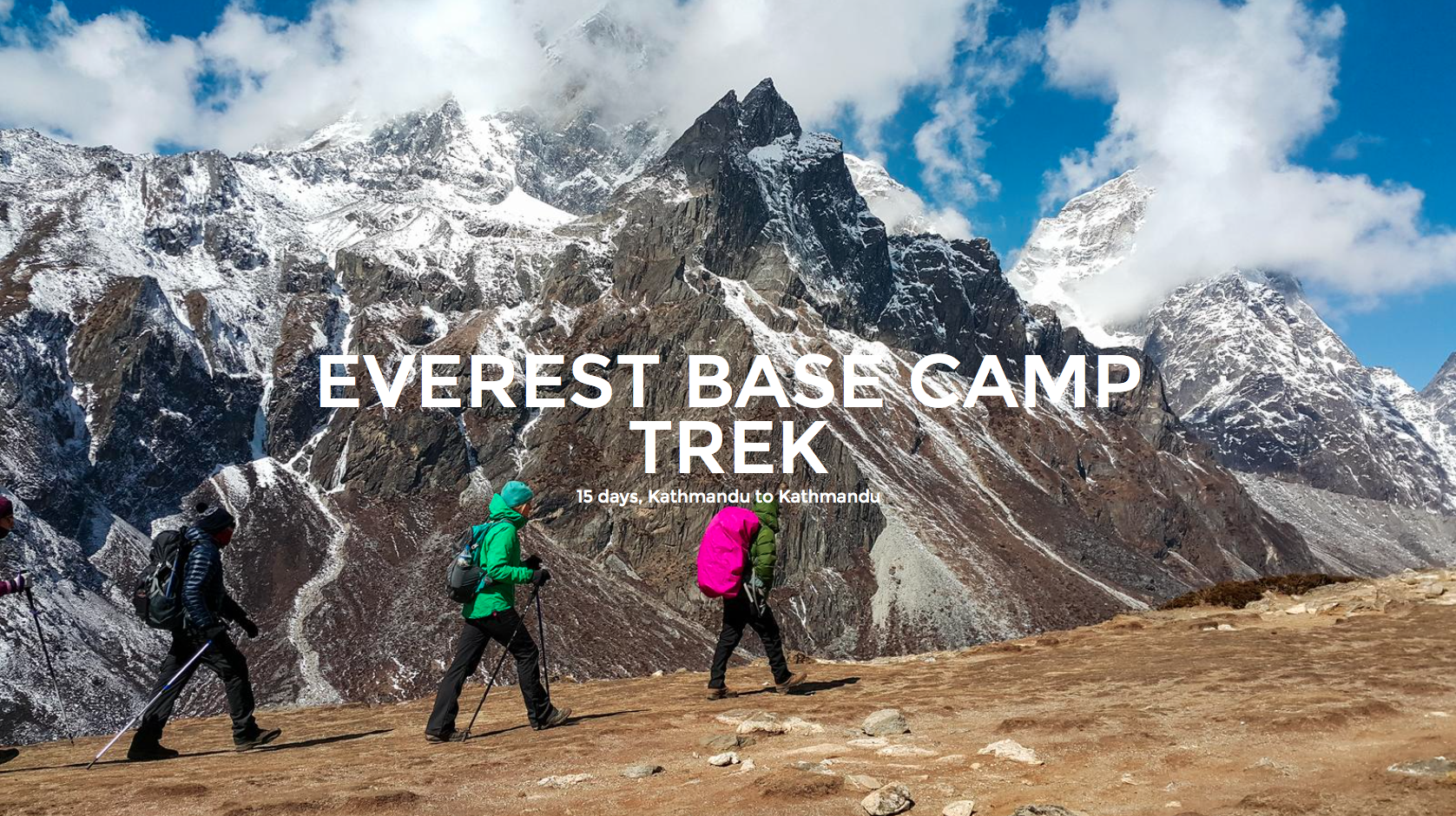 Choose G-Adventures for this Challenge
For those looking for an organised tour, G-Adventures has the Everest Base Camp Trek over 15 days starting and finishing in Kathmandu. This tour provides a small group size of an average of 10 but maximum of 15 people as well as accommodation, transportation and the services of a chief experience officer. The physical rating for this tour is a 5 for Challenging due to the serious high-altitude hikes involved, a very good level of fitness would be required – come prepared to sweat a bit. Everest is much more than a mountain and the journey to its base camp is more than just a trek. Along a route dubbed by some as "the steps to heaven" every bend in the trail provides another photo opportunity — beautiful forests, Sherpa villages, glacial moraines, and foothills. Definitely for active adventurers not afraid to break a sweat. The G-adventures trekking support staff will bring you close to local cultures before opening a window to the top of the world.
Everest Base Camp Trek: 12 Days, 130km, 5,380m
For some inspiration for those readers unsure if Everest Base Camp should hold a place on their bucket list, watch this video by whatdoesntsuck. Shot by travel couple and content creators Jeff & Anne who have amassed an amazing over 1.8 million you tube views. They took on the challenge over a 12 day trip in December 2018, solo without porters & guides which took a lot of research and preparation of their itinerary. The video features funny commentary but with essential tips, gorgeous videography and many many yak attack! Follow them for more on Facebook and Instagram!
Who has this once in a lifetime trek on their bucket list?