Reykjavik's Top Must Visit Bars!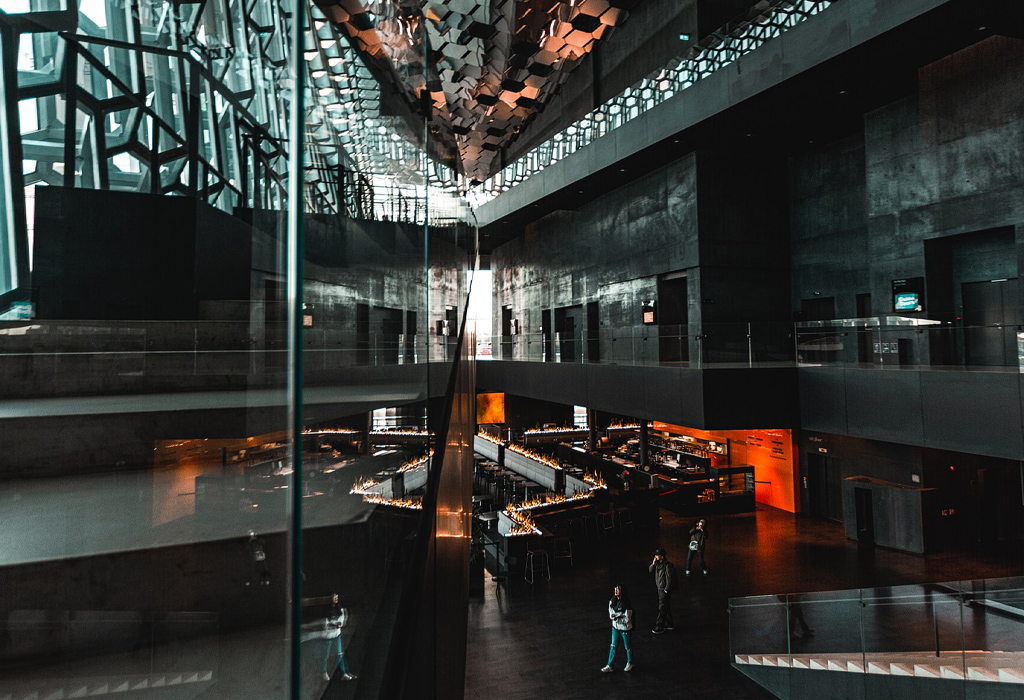 The capital and largest city of Iceland and with an urban area population of around 200,000, it is the home of the vast majority of Iceland's inhabitants. It is the centre of culture and life of the Icelandic people as well as being one of the focal points of tourism in Iceland. The city itself is spread out, with sprawling suburbs. The city centre, however, is a very small area characterized by eclectic and colourful houses, with good shopping, dining, and drinking. There is no need to tip anyone, despite all too many restaurants and shops having tip jars besides their cash register. 
Drinking is very expensive but despite the cost, going out in Reykjavik is a fun experience. Since alcohol is expensive at Reykjavík bars and clubs, Icelanders usually buy their alcohol at the government owned liquor stores and stay at home drinking until about midnight, then they will wander to the bars. Do not expect bars and clubs to become crowded during weekends until about 01:00 (at least). Cover charges are very rare in Reykjavík, unless there is live music or some other sort of event going on.
Bars are open to 01:00 (some to 02:00) on weeknights, but most will stay open until 05:00 on Friday and Saturday. The clubs and bars themselves are mostly found in a very small area around Laugarvegur in the city centre, it's easy to just walk around and follow the crowds. You're sure to find somewhere to go, but if you're not sure, groups of drunken Icelanders will usually be eager to help a tourist out! During weekends, live music is easy to find in some of Reykjavík's bars. During the day, be sure to pick up a the free English-language magazine The Reykjavík Grapevine for information on live music events for that evening. It is easy to find in shops, restaurants and bars around the city.
[thb_gap height="30″]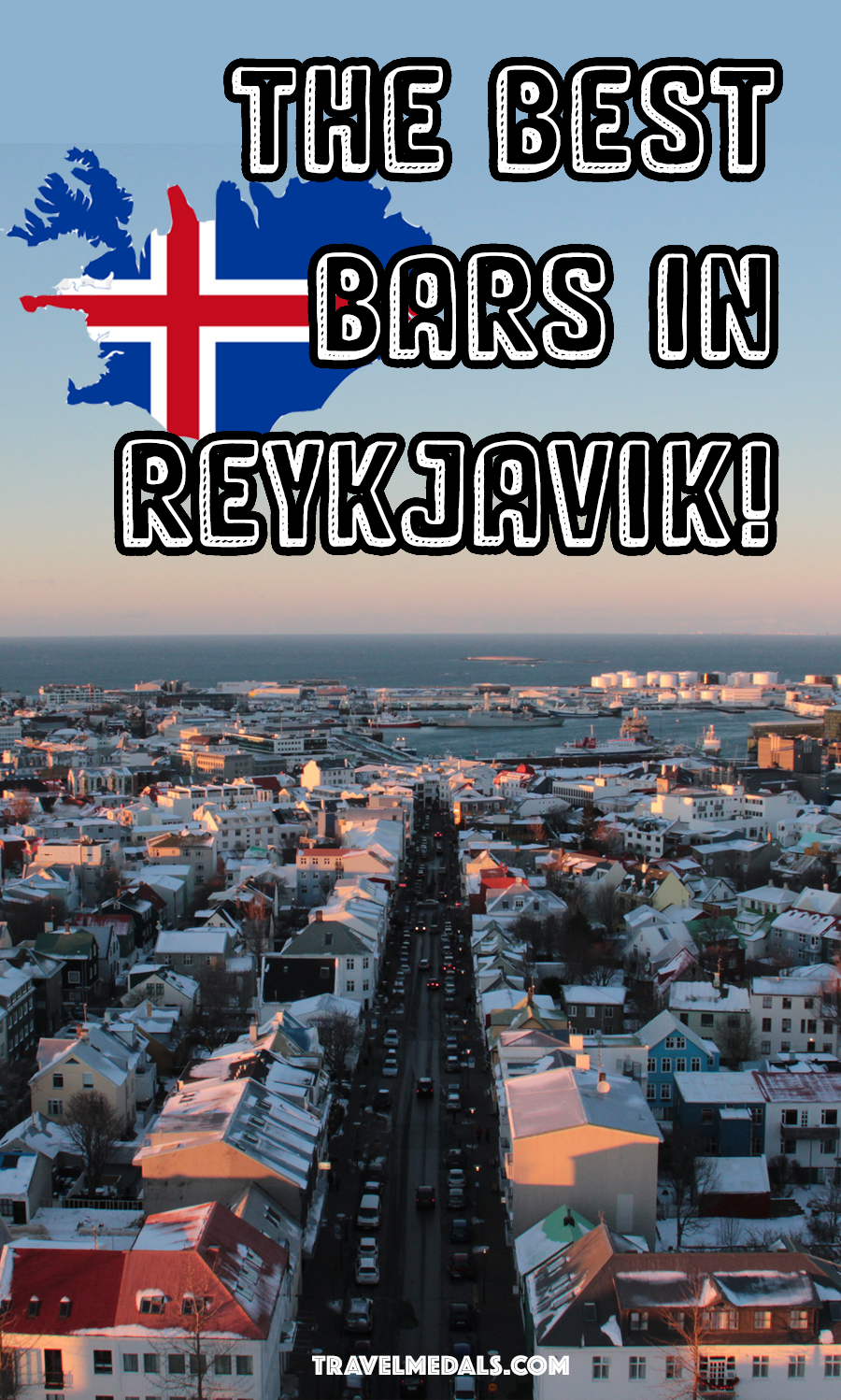 [thb_gap height="30″]
The first bar on our list is Iceland's first dedicated craft beer bar. Micro has a great selection of beers with tasting trays available to sample a range of Icelandic craft beers. It's harder to find than other bars, just a little door tucked away to the side with a small sign above but well worth hunting for though with a good vibe, cool location & very friendly people from all over the world. They have Happy Moments every daybetween 15:00 – 19:00 with two beers on offer. If your planning on visiting Reykjavík this bar is a must visit!
[thb_gap height="10″]
[thb_gap height="15″]
An independent bar specializing in craft beer of the highest quality, located at Aðalstræti 9. Their quality requirements on beer are increasing all the time as the beer awareness of Icelanders is growing rapidly. It's a cozy place in the heart of the city, with a very stylish interior where you can enjoy the highest quality craftsmanship. There is an amazing selection of beer available. Get the beer flight to sample a number of beers and feel free to ask the extremely knowledgeable staff for recommendations on the current list. A must visit for any craft beer enthusiasts visiting Iceland.
[thb_gap height="10″]
[thb_gap height="30″]
Kaffibarinn is one of the oldest bars in town. The tourist to local hipster ratio has understandably shifted in favour of the tourists in the last decade or so. However that does not seem to make Kaffibarinn any less hip. In fact it sort of adds a new level of coolness. Kaffibarinn at the weekends is an experience you will either love or hate. But if you don´t fancy the partying crowds at night, but you like the sound of Kaffibarinn´s warm, dingly charm, then check it out in the daytime for a cosy coffee or draught beers on offer.
[thb_gap height="10″]
[thb_gap height="30″]
With over 170 whiskeys, live music Tuesday through to Saturday and legendary DJ Andrea on weekends, this is a must do bar for Whiskey fans visiting Iceland! They have a happy hour every day from 14:00 to 20:00, a big backyard and it's the perfect location for a quick comfort food fix. The staff are always incredibly friendly and it attracts an interesting blend of locals and visitors. If your not in the mood for a neat tipple, they have fantastic Whisky based cocktails like Sour, Ginger, Irish Coffee or Old Fashioned available. Simply put, it says it's a whisky bar and it delivers!
[thb_gap height="10″]
[thb_gap height="30″]
A live music venue and bar, situated in downtown Reykjavík.nConcerts and events are held every day of the week, the schedule is available on their website and Facebook page. They offer a wide range of live music on a top notch sound system and stage, mostly Icelandic bands but sometimes foreign musicians as well. All genres of music are welcome at Gaukurinn. They have Standup Comedy every Monday and Karaoke nights every Tuesday. Open every day from 2PM with special daytime offers on draft beer and other drinks. Happy Hour is every day from 7 to 9 PM. With a spacious, heated smoking area, and offering a selection of computer and board games to visitors, free of charge, there really is something for everyone! #livemusic #dragshows #lgbtqfriendly #standupcomedy #karaoke
[thb_gap height="10″]
[thb_gap height="30″]
If you are visiting Iceland for the first time then you must stop by the Lebowski Bar. True Big Lebowski fans will fall in love with the bar and others will become fans. The napkins and the toilet doors have the great Lobowski on them. Look around and enjoy the ambiance and attention to even the smallest detail, the nuances of the Big Lebowski are everywhere. It's open every day from 11AM, staying open to 1am each night except Friday and Saturday when closing is extended to 4.30am. Happy hour from 4-7PM, a quiz every Thursday and Reykjavik nightlife every Friday & Saturday. Come grab a beer, delicious burger, milkshake or try their specialty 'White Russian'! #LebowskiBar
[thb_gap height="10″]
A family owned bar & kitchen, established in 2014. They have a great variety of comfort food, good selection of beers and their cocktails are both creative and delicious. Happy hour is every day from 4pm to 7pm. As it's family owned they provide good portions and all at very reasonable prices! Why not stop by during a trip to Reykjavík for some of the best pub food the city has to offer. Try their steamed buns which are perfection or their Nachos which are fantastic. Then to wash it down, you won't be able to resist their traditional and quality, thirst quenching craft beers and real ales.
[thb_gap height="10″]
[thb_gap height="30″]
Choose accommodation in Reykjavik with Booking.com
[thb_gap height="10″]
[thb_gap height="30″]