The Top Bars In Killarney, Ireland!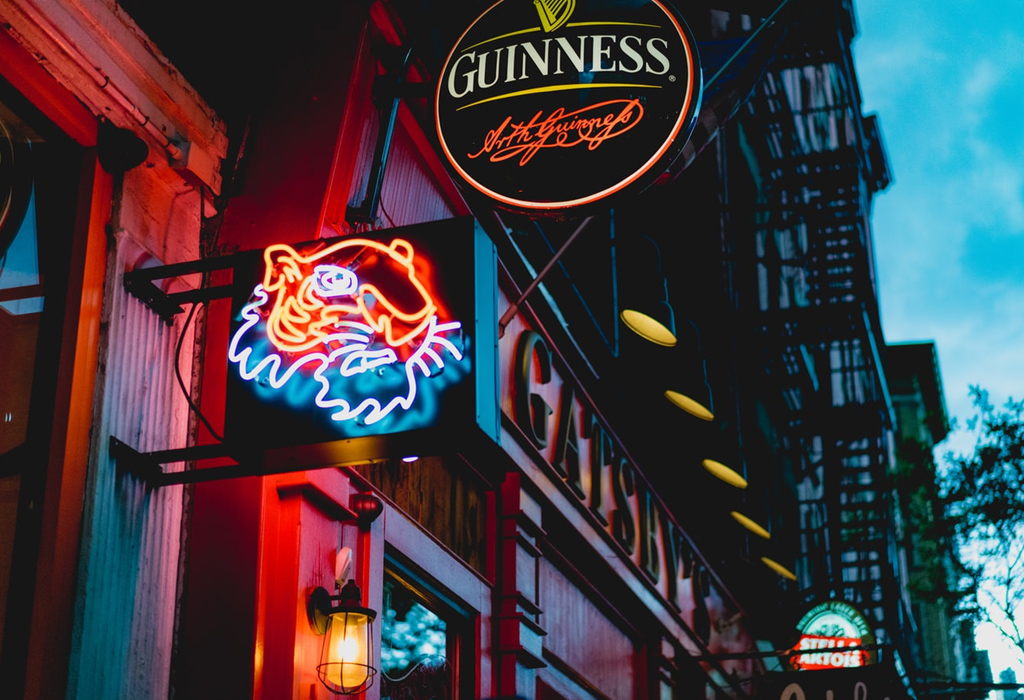 Killarney is a town in southwest Ireland. It is one of Ireland's leading tourist destinations because of the abundant lake and mountain scenery in Killarney National Park. It is also situated on the Ring of Kerry scenic drive. It has charming architecture and style reminisent of the late ninteenth century. Since the council banned gaudy plastic shop signs in the 1980s, there has been a strong competitive streak among shop keepers to put on an attractive face, with old style signs, window boxes, and stained-glass doors. The town has many narrow lanes which are sometimes hard to navigate but bring about opportunities to stumble upon new adventures. The many bars offer up log fires, great drinks, warm welcomes and live music! We've provided a list of 6 to get you started …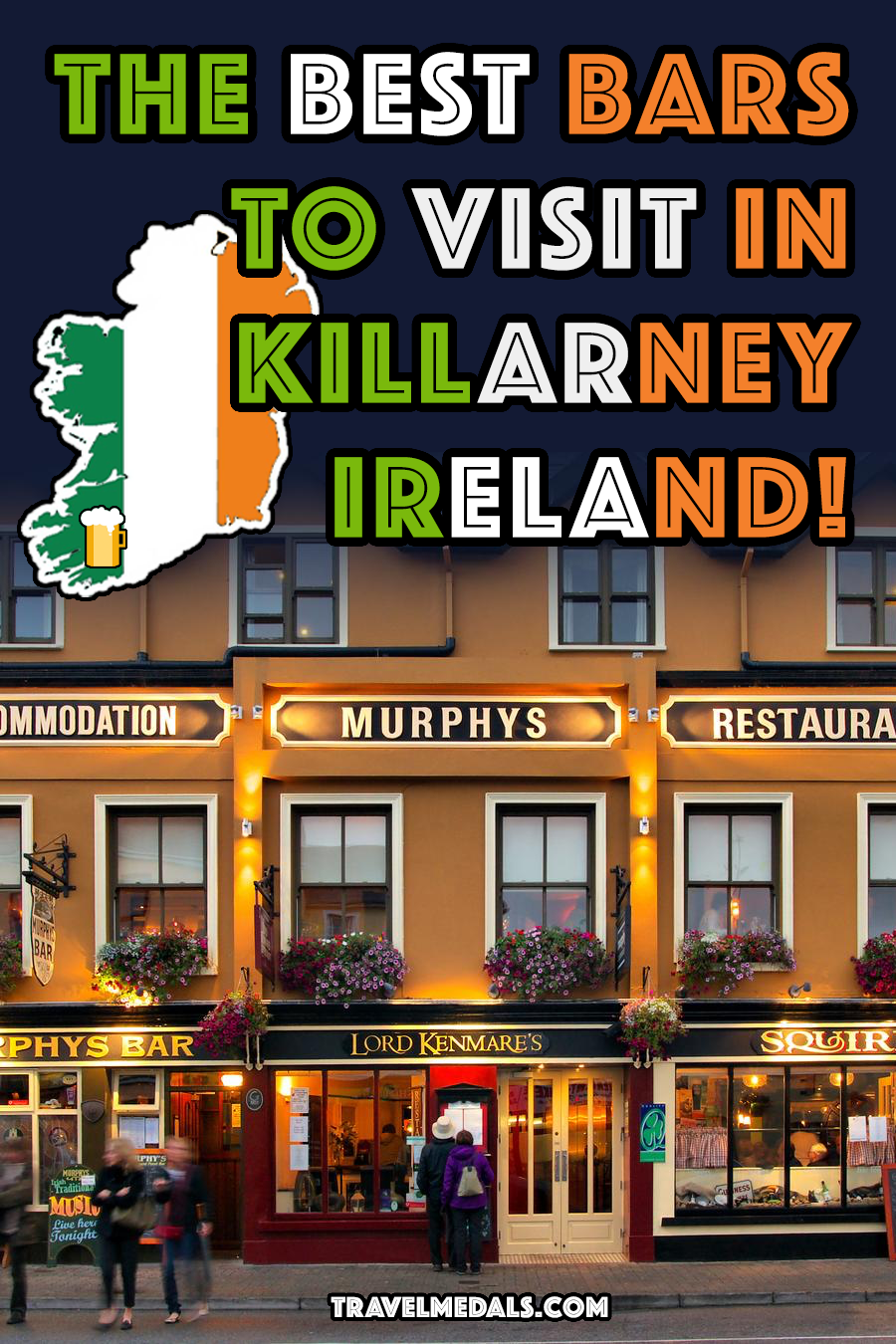 Established in 1955, Murphy's is a traditional Irish pub. Its stone built walls, wooden beams and local historic decor create an atmosphere which attracts locals and visitors alike. The lively traditional music and natural, homely character of Killarney's beloved establishment is matched only by its coveted reputation for good food. With an excellent menu served all day and the finest pint of Guinness in Kerry, Murphy's Bar has people returning again and again. Sense the tradition at Murphy's with locally sourced ingredients & delicious dishes. Savour the tastes, meet the characters and join the craic.
A mecca for lovers of Irish whiskey everywhere! Not just for whiskey however, the business works diligently to provide customers with fresh, locally sourced lunch and dinner until 9pm every evening. Close relationships with local suppliers allow the kitchen a fantastic opportunity to showcase the wonderful array of products and talent Kerry has to offer. The bar boasts one of Ireland's largest Irish whiskey collections and you will be amazed by shelf upon shelf of Irish, Scottish & international whiskies. Don't have a taste for whiskey? If the knowledgeable, friendly staff can't change your mind, you have plenty of other choices. Irish craft gins, a variety of craft beers and ciders, eclectic wine list, and a creative cocktail menu provide something for all to enjoy! Whether you're seeking to further your whiskey education, be tempted by something new, or just relax over thoughtfully prepared cuisine Celtic Whiskey Bar & Larder is the perfect place to visit in Killarney.
The 1870s were eventful years: General Custer took his last stand, Queen Victoria became Empress of India, the telephone was invented, and J.M. Reidys was built on Main Street, Killarney! It's located in the heart of the town, at 4/5 Main Street and known to many as "The Sweetshop". A unique pub in that whilst it was laid out as a sweetshop to the front selling various sweets, there was a curios bar to the back where they would sell selected spirits and beers. Locals knew they could sneak in to the rear undetected, and what happened in Reidy's stayed in Reidy's. Now they also have a Cocktail Bar where you can choose from up to 30 Cocktail Concoctions from The Classics to Sweet Shop Specials. Their team of mixologists will be happy to make you your preferred cocktail of choice. Awarded Kerry Bar Of The Year 2018, J. M. Reidy's is a building with a history. Listed in the National Inventory of Architectural Heritage, it is a protected structure and a living bridge between Killarney's fascinating past and its exciting future.
In The Lord Of The Rings, The Shire is the homeland of the Hobbits and is located in the Northwest of Middle Earth in the region of Eriador and within the Kingdom of Arnor. However in the town of Killarney in the Kingdom of Kerry, "The Shire" is located in Michael Collins Place! With Traditional Irish Music sessions every Wednesday 9pm till late and Live Music every Sunday from 7-9pm there is something for everyone to enjoy. They serve 3 Shire Beers and a local Killarney brewed Blonde Ale. Their in-house Cocktail "Hobbit Juice" (whose ingredients will remain anonymous), is always a crowd pleaser! Located in the heart of the town, why not visit on your next trip for breakfast, lunch or The best Burgers in Killarney!
Introducing Killarney's newest, most chilled environment to enjoy a catch up with friends, an intimate date or a relaxing drink after work. Located at Unit 4 New Market Lane, not far from our previous bar The Shire. They have a Tapas Menu and a great selection of reasonably priced Wine, including their recommended Wines of the month available by the glass or bottle. Customers can look forward to impeccable service, scrumptious local food and a cosy relaxed ambience with background music of funky jazz. Open from 5pm Thursday to Monday but closed on a Tuesday and Wednesday. Best described as a little bit of Europe in the heart of Killarney!
An independent Irish craft brewery who use only the finest, locally sourced, natural ingredients to ensure premium quality, consistency and exceptional flavour. The founding partners have restored the old Mineral Water drinks facility to its former glory; it is now one of Ireland's most exciting new breweries and tap rooms. All their beers are named after local myths and legends, including Devil's Helles Lager, Full Circle: IPA and Casey Brothers: Extra Stout. Why not look into a brewery tour to check out their Brewhouse up close and personal. Their tour guides are true Killarney characters, who feel obliged to provide you with local folklore. Their in depth knowledge of the beer brewing process and passion for local history make the tour both informative and fun, finished with a complimentary beer tasting and story telling. Visit their taproom to try their beers and delicious crispy pizza from their wood fired oven, it's currently OPEN Thursday, Friday and Saturday from 4pm – 11pm. Sláinte!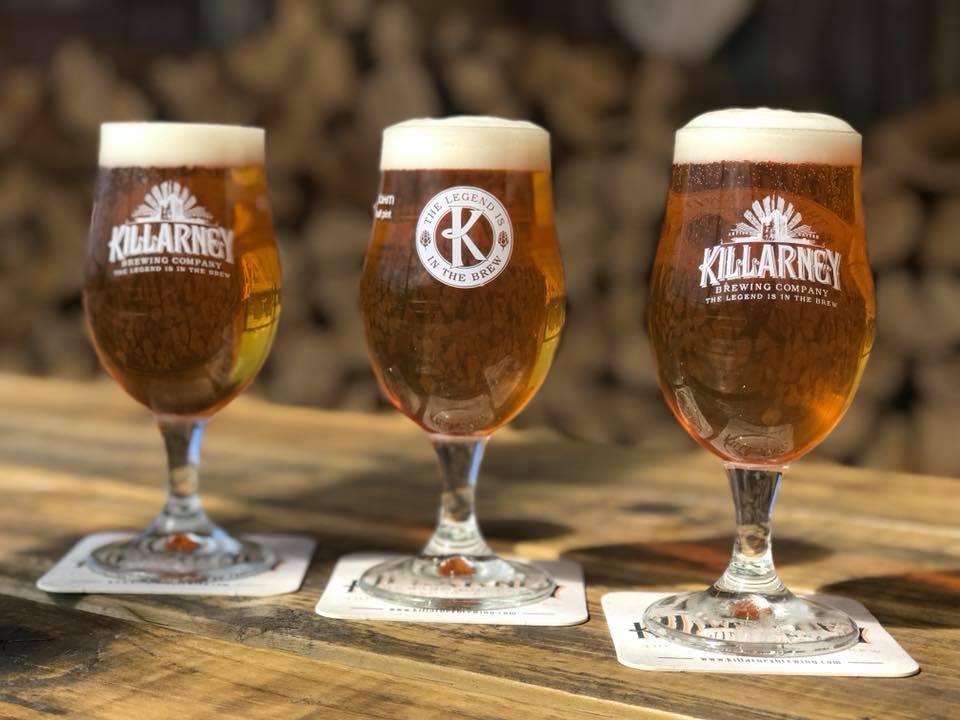 Choose accommodation in Killarney with Booking.com