The Top Bars In Aberdeen, Scotland!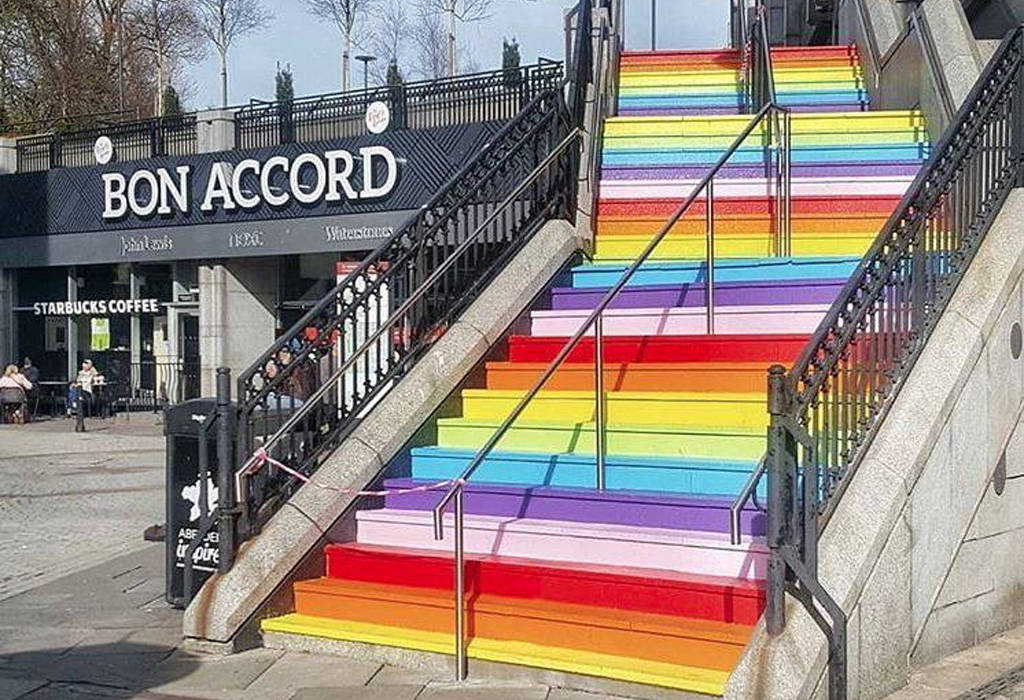 www.visitabdn.com
The third-largest city in Scotland and often referred to as The Granite City. Aberdeen is known for its many outstanding parks, gardens and floral displays throughout the city, as well as its long, sandy beach. The city has a population of over 220,000. It is a harbour city located on Scotland's north-east coast, approximately 120 miles (190km) north of Edinburgh.
There are a large number of bars and nightclubs due to it being a city with a large number of young people and people of all ages who like to go out. There are hundreds of licensed premises that cater for every taste, from upmarket bars, to more casual bars, and a wide range of pubs. Especially on weekend nights, the city centre is full of revellers, even in the most severe winter weather. The usual and most approachable starting point for a night out is Belmont Street or Union Street and to a lesser extent Langstane Place and Bon Accord Street are also destinations for a night out due to their numerous venues.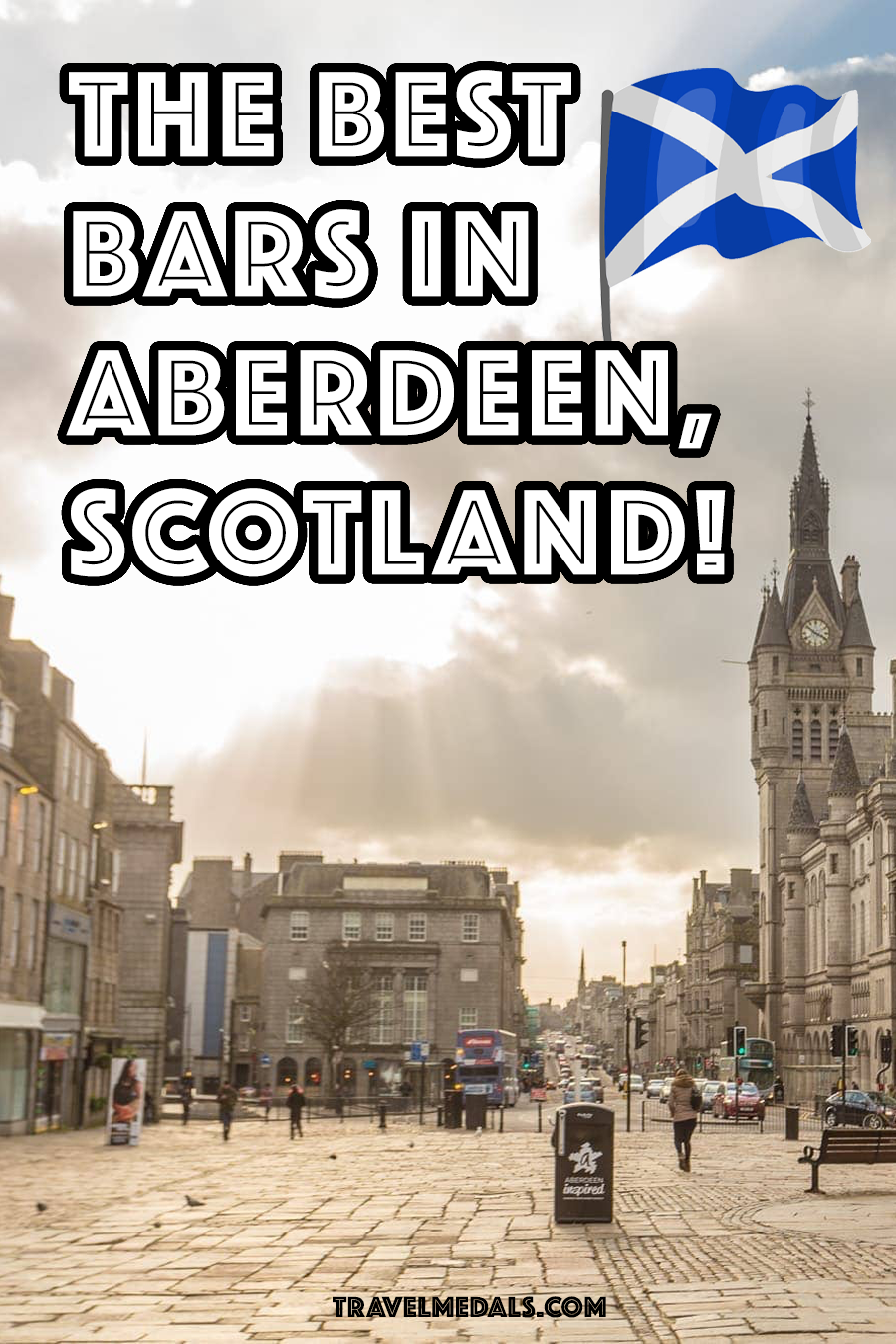 Specialists in C.A.S.C = Cigars. Ale. Scotch. Coffee! Aberdeen is ground zero, the epicentre and beginning of CASC nation and the dawn of the bar evolution. They dedicate their time to sourcing only the best in cigars, ale, scotch and coffee for you to enjoy in their modern, comfortable cafe bar in the heart of the Merchant Quarter. Their aim is to compound the senses and deliver a truly unique bar experience. They don't bullshit and never compromise, period! With 200 bottled beers from around the world, 28 rotating craft beers on tap, 400+ scotch/world whiskies and a number of choices of coffee bean and brewing methods you're sure to find something new and exciting!
Purveyors of quality craft beer since 2013. The concept was born in Belgium when the founder fell in love with the country's beer culture and tradition, soon returning to North East Scotland, to start brewing beers, Six°North of Brussels. Now making unfiltered, modern, artisanal beers that are driven by Belgian brewing tradition and inspired by modern practises. They have four different ranges: Core, Hop Forward, Seasonal and Collaborations. There are now bars in Aberdeen, Stonehaven, Glasgow, Edinburgh & Dundee. All having a continental feel, with minimal, understated decor throughout. Taking influence from their favourite Belgian bars to create relaxed friendly environments to enjoy great beer with friends. 
The city's premier cocktail bar and restaurant, situated in the heart of vibrant Belmont Street. Split over two levels, the venue offers the perfect place to relax with friends over lunch then party into the evening. The busy basement bar opens out onto an elevated outdoor deck, boasting impressive views of the city's Union Terrace Garden. Serving a range of high quality, seasonal dishes from their famous Kitchen menu, alongside handcrafted cocktails, premium spirits and world wines, beers and ciders, they have something for everyone. Best summed up as expertly mixed cocktails, damn good food and one hell of a party. Why not drop by on a trip to Aberdeen to try a Revolution Recommends like the Squashie Slushie which includes Drumstick Squashies sweets in the instagram post below! Tag them with #RevolutionBars!
Offering a hand-crafted imbibing and casual-dining experience in an industrial age-inspired port town tavern. Their bartenders are skilled and knowledgeable, their waiting staff charming and attentive. They have put a lot of thought into their product selection and food menu, using local suppliers and produce where possible. They hope you enjoy your experience with them, and welcome any feedback you may have. To ensure everyone experiences the same enjoyment, they have a few simple house rules. Nothing too out of the ordinary, just common etiquette: no rowdy behaviour, be courteous to the workers and your fellow guests and finally everything in moderation, including moderation.
Welcome to Aberdeen's only authentic tiki dive bar, and grassroots music venue. This is a bar where people from all walks of life mingle together. Here, it's who you are that matters, not how you make a living. Like all dives, this is a clandestine haunt, located slightly off the beaten track, an antidote to reality, a mysterious destination for illicit rendezvous, and forging those unexpected friendships. Located on Trinity Quay, there's been a bar situated here for for almost 500 years.  The current incarnation takes it's name from the volcano, which reputedly made the loudest sound in recorded history, when it lasted erupted back in 1883. Tiki is a sub-genre of cocktail that dates back over 80 years, a timeless mix of rum, citrus, sugar, and water. These cocktails are extrovert: big, bold, and outrageously garnished. If you pay a visit on a trip to Aberdeen, that fearsome statue outside is Radge – the tiki god of lost souls.
Situated in the heart of the West End at 45 Langstane Place, Dusk Cocktail Bar is an intimate and stylish lounge serving the finest classic and original cocktails, boutique spirits and specialist craft ales. The timeless surroundings, coupled with their bartender's knowledge of serving a diverse range of carefully crafted cocktails made with just the right ingredients meticulously muddled and mixed together, make it an unforgettable experience. Also available are fun and informative mixology lessons. From Flirtinis to Caipirinhas, they provide a backstage pass into the unique and innovative recipes behind their cocktail creations, tailoring each class with a focus on enlightenment, involvement and enjoyment. While sampling some of the finest cocktails from around the world, their specialist mixologist will teach you about the history of the blends, the base spirits and how you can perfect your favourite tipple! Why not drop in to enjoy the opulent and cosy surroundings while grabbing a cocktail on a trip to Aberdeen. 
A vibrant late night bar in the heart of the city on Bon Accord Street, Paramount Bar is where you'll find crisp, bubbly, cold beers and an array of creative cocktails. All set in cool, colourful and contemporary surroundings. It is a truly unique bar with lots of quirky items included in the decor. At Paramount, they want to make your visit a memorable one, they provide cocktails to suit every taste including um bongo, pretty pink swizzle, now your snookered as well as all the classics. For those on a big night out, they also provide bottle service for Champagne as well as Bronze, Silver and Gold packages for minimum group of 6, 8 and 12. 
Choose accommodation in Aberdeen with Booking.com