Pico Turquino Summit Challenge in Cuba!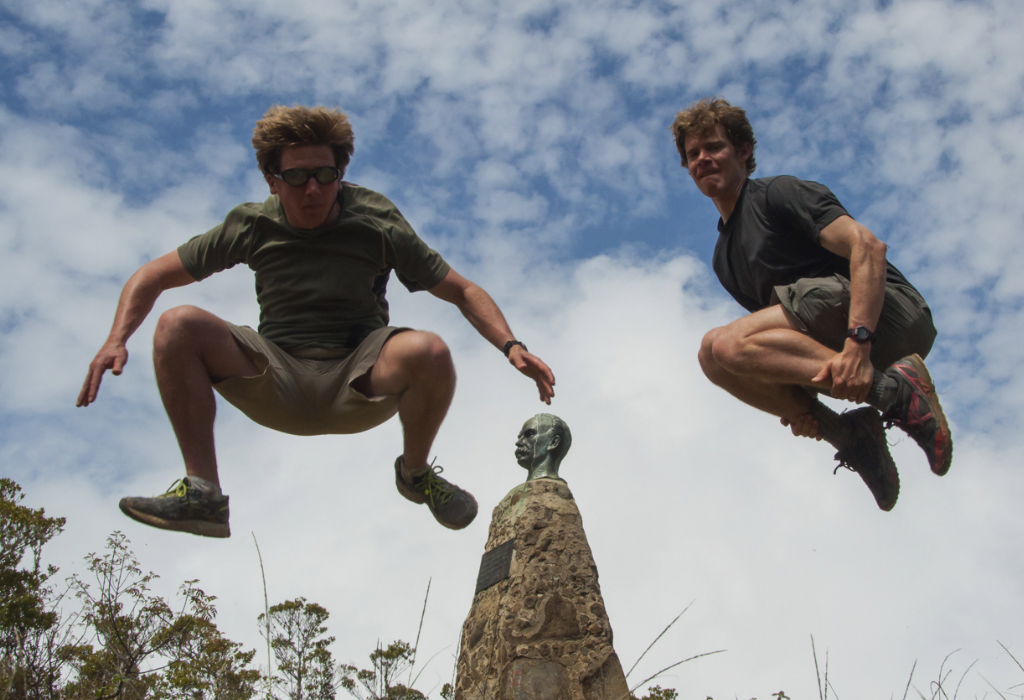 www.countryhighpoints.com
Pico Turquino is the highest point in Cuba. It is located in the southeast part of the island, in the Sierra Maestra mountain range in the municipality of Guamá, Santiago de Cuba Province. The name is believed to be a corruption of turquoise (Spanish: turquesa) peak, named so for the blue hues taken by the heights in certain views. It was first mentioned (under the name "Tarquino") on a map drawn by Gerardo Kramer in the late 18th century. It was first climbed in 1860 by F.W. Ramsden. A bust of José Martí, sculpted by Jilma Madera, was placed on the peak to celebrate his centenary. Turquino National Park is established on a 229.38 km2 (88.56 sq mi) area around the peak.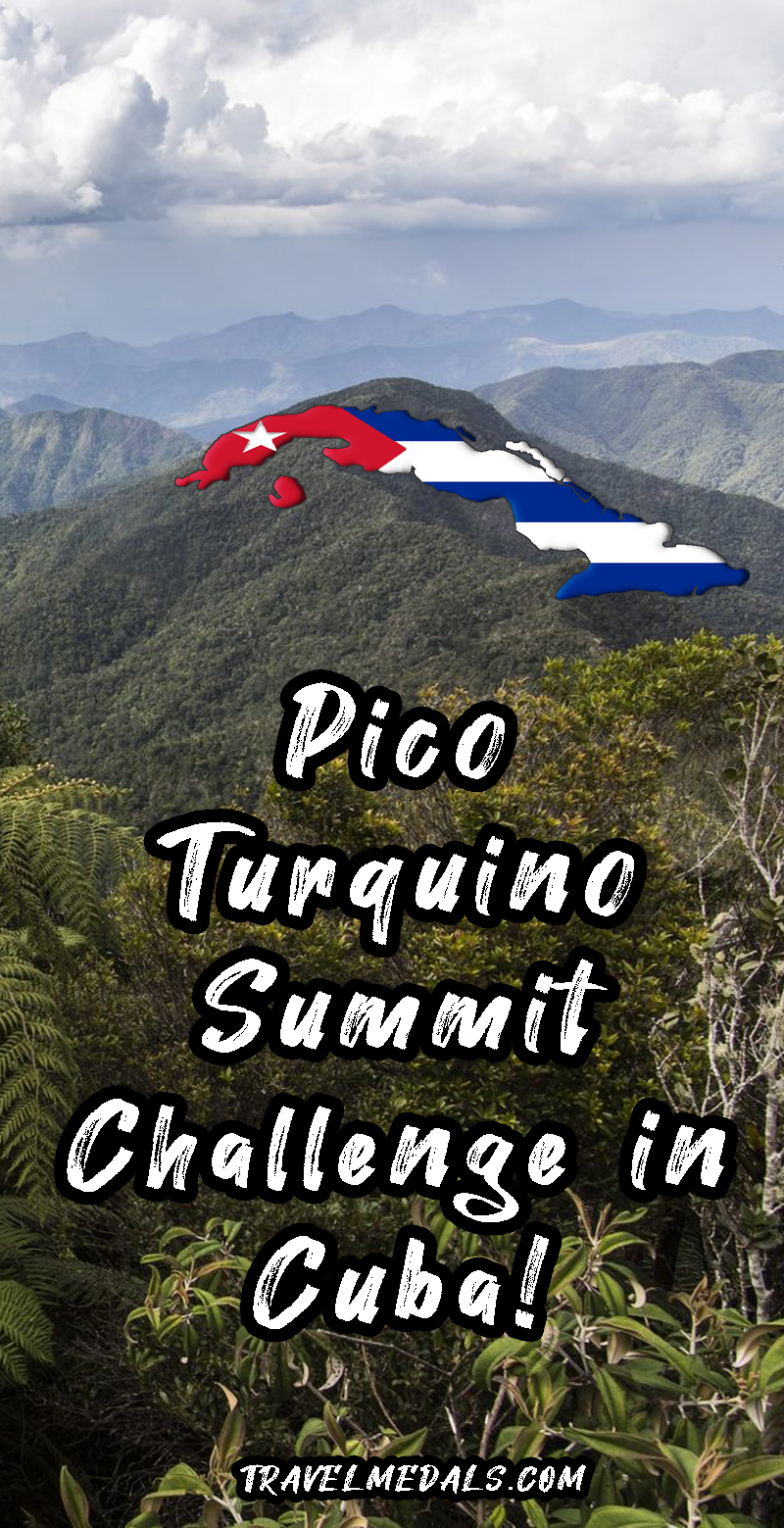 The Challenge
For this travel challenge you have to summit the highest point in Cuba – Pico Turquino.
Feel free to tag @travelmedals on Instagram or Facebook on each picture. If you want you can also share your health stats for the day showing distance and times or your well deserved food & drink rewards at the end of the hike!
After completing the challenge you can reward yourself with a Pico Turquino Travel Medal!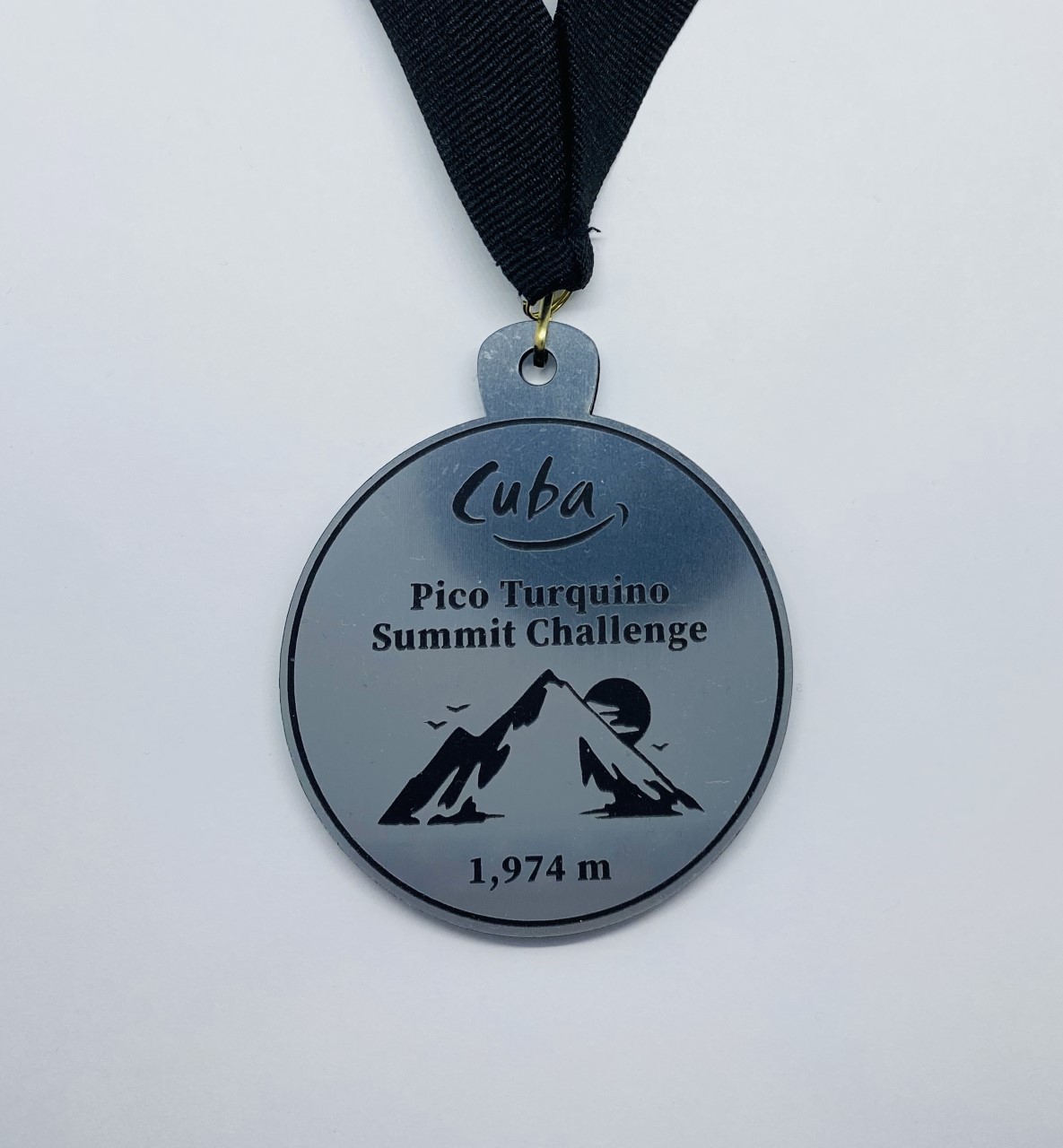 Click on the medal to be redirected to our store or click here.
Additional Information
The Summit Post article on Pico Turquino is a great place to start. It details an overview of the mountain, information on getting there as well as other pieces of information. For a range of group tours to take on this challenge visit Cuba Group Tour. They have a range of trekking options which include guides, food and transport. Finally for a first hand account of the ascent, read Country High Points, written by Eric and Matthew Gilbertson. They are twins trying to climb the highest mountain in every country on Earth. With this ascent of Pico Turquino they became the first people to climb the tallest mountain in all 23 of the North American Countries.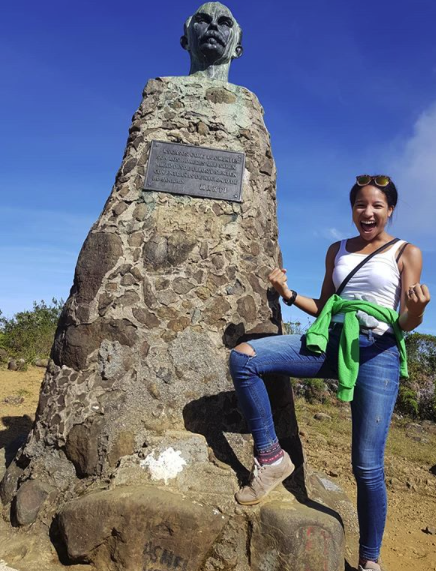 Additional Information
In this video 3 Minute Adventures visit the summit of Pico Turquino, the highest mountain in Cuba. Their objective is the summit, a 12 km hike from the start of the trail. The trail itself was well marked. There are a number of different trails in the park. The objective of the first day was a forest camp 8 km from the trailhead. The park is a tropical jungle so even when they completed the trek in January it was hot and sweaty. Their route was mostly up hill with a steady increase in altitude.
Who has bagging Pico Turquino on their bucket list?