Lands End to John O'Groats Challenge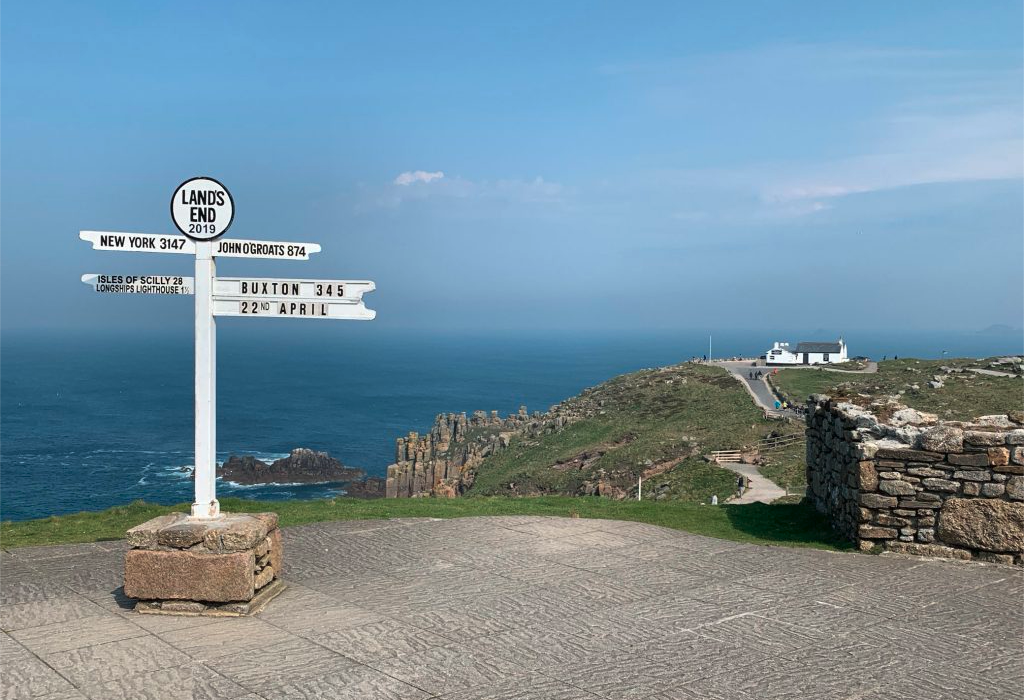 www.landsend-landmark.co.uk
Take on the full length of Great Britain with your own two feet!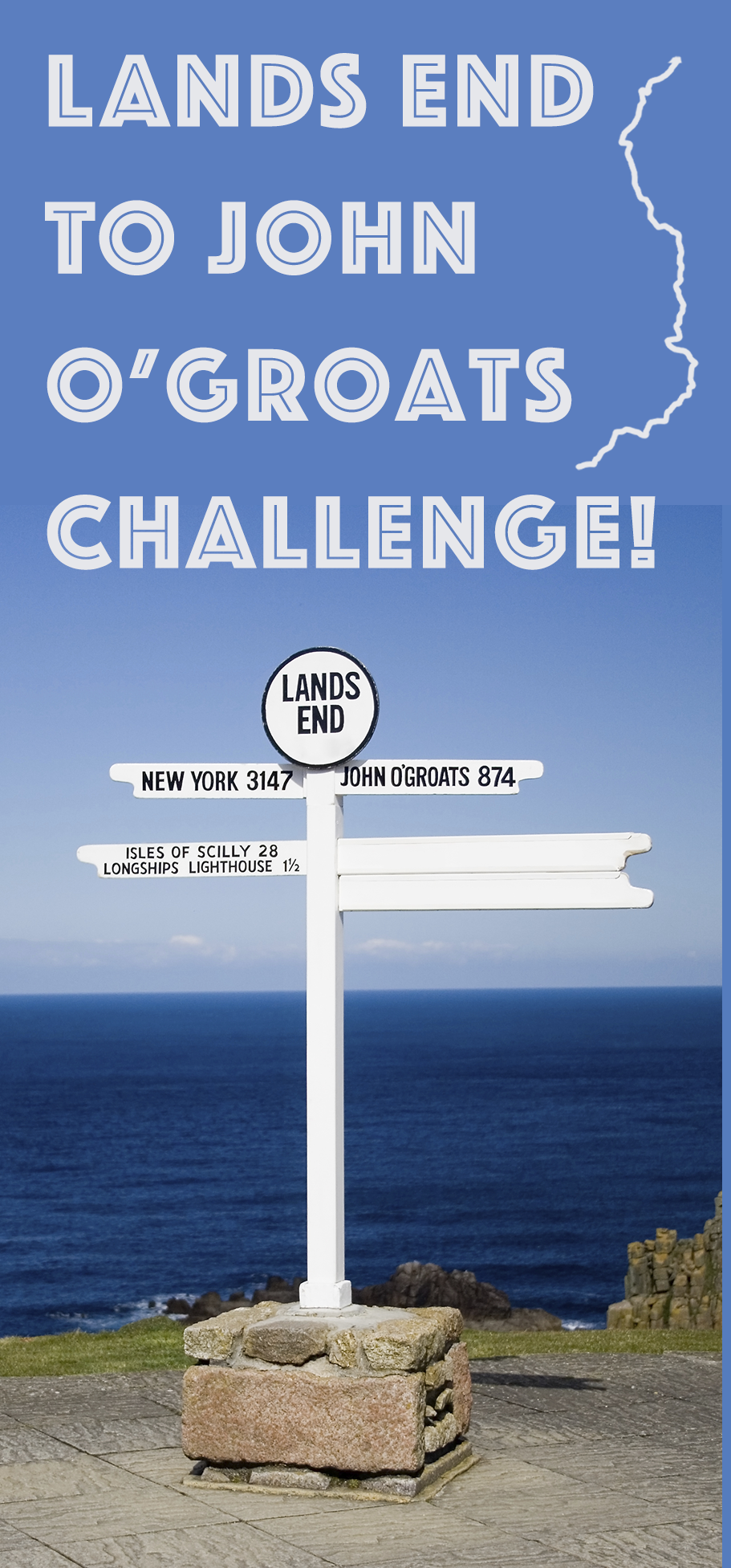 Land's End to John o' Groats is the traversal of the whole length of the island of Great Britain between two extremities, in the southwest and northeast. The traditional distance by road is 874 miles (1,407 km) and takes most cyclists 10 to 14 days; the record for running the route is nine days. Off-road walkers typically walk about 1,200 miles (1,900 km) and take two or three months for the expedition. Two much-photographed signposts indicate the traditional distance at each end.
Land's End is the most southwesterly point in Britain and part of Cornwall in the South West. It is not a town or village but rather a former small holding that now has a visitor complex with a hotel and visitor attractions. It is an atmospheric, dramatic piece of coastline steeped in history and romance.
John o'Groats is a small village in the traditional Scottish county of Caithness and the Highlands region of Scotland. John o'Groats is popularly thought of as the northernmost point on the mainland and is certainly the northernmost settlement on Great Britain.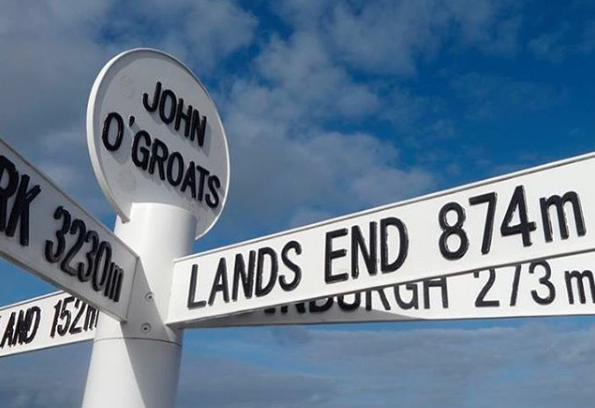 The Challenge
To complete this challenge you must either:
Walk the 1,200 mile long Land's End to John O'Groats route
or:
Cycle the 874 mile long Land's End to John O'Groats route
If you want you can also share your health stats for the days showing distance and times or your well deserved food & drink rewards along the way! 
Tag @travelmedals on Instagram or Facebook.  
Once the walk or cycle has been finished and the challenge completed you can buy a Land's End to John O'Groats themed Travel Medal! This medal is provided by Just Done It Medals.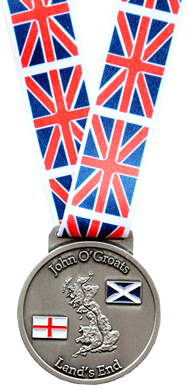 Additional Information
The wikipedia page for this epic trip is a good place to start for more information including history, routes and plenty of links. For those who would prefer a guided tour there are two main options. As this is such a tough physical challenge many people opt to raise money for charity. A company such as Global Adventure Challenges will have the option of paying a registration fee and then raising a minimum amount of money for charity. They will also offer the tour as normal through self funding and any additional money raised can go to a charity of your choosing. If this is the option your choosing then there are many companies which will offer LEJOG guided tours for example More Adventure and Peak-Tours.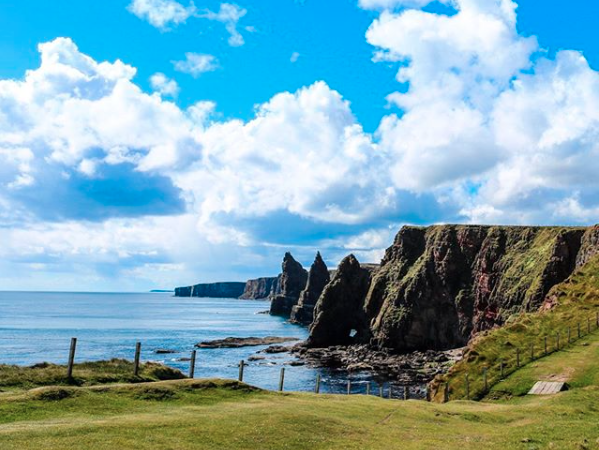 6 days. 1000 miles. Riding the Length of Britain.
For some inspiration, watch this video produced by BikeRadar – which provides cycling reviews, news, guides, gadgets and the World's best riding advice. The video details this iconic ride in British cycle touring, as part of Team Cycling Plus, Reuben Bakker-Dyos enlisted the help of some buddies to ride the end-to-end route in just 6 days.
Have you added the longest journey in Great Britain to your bucket list?