Scotlands 282 Munros Challenge!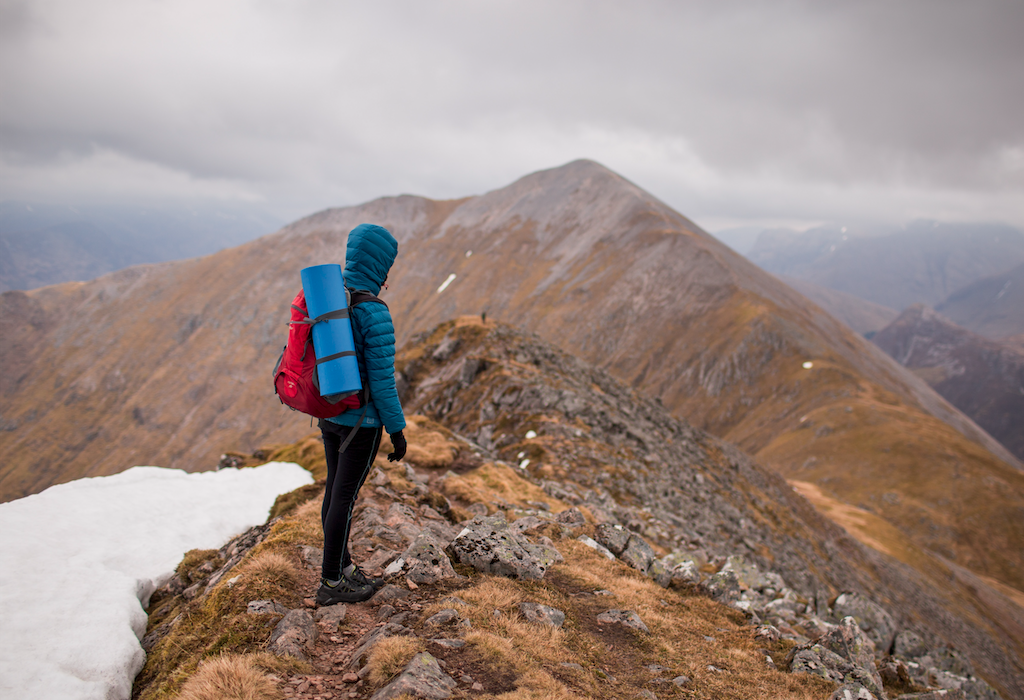 www.facebook.com/dnk.ptr
Can you bag all the Munro's in Scotland?
A Munro is defined as a mountain in Scotland with a height over 3,000 feet (914.4m), and which is on the Scottish Mountaineering Club (SMC) official list of Munros; there is no explicit topographical prominence requirement. The best known Munro is Ben Nevis, the highest mountain in the British Isles.
Munros are named after Sir Hugh Munro, 4th Baronet (1856–1919), who produced the first list of such hills, known as Munro's Tables, in 1891. The publication of the original list is usually considered to be the epoch event of modern peak bagging. The list has been the subject of subsequent variation. The 2012 revision, published by the Scottish Mountaineering Club, has 282 Munros and 227 subsidiary tops.
"Munro bagging" is the activity of climbing all the listed Munros.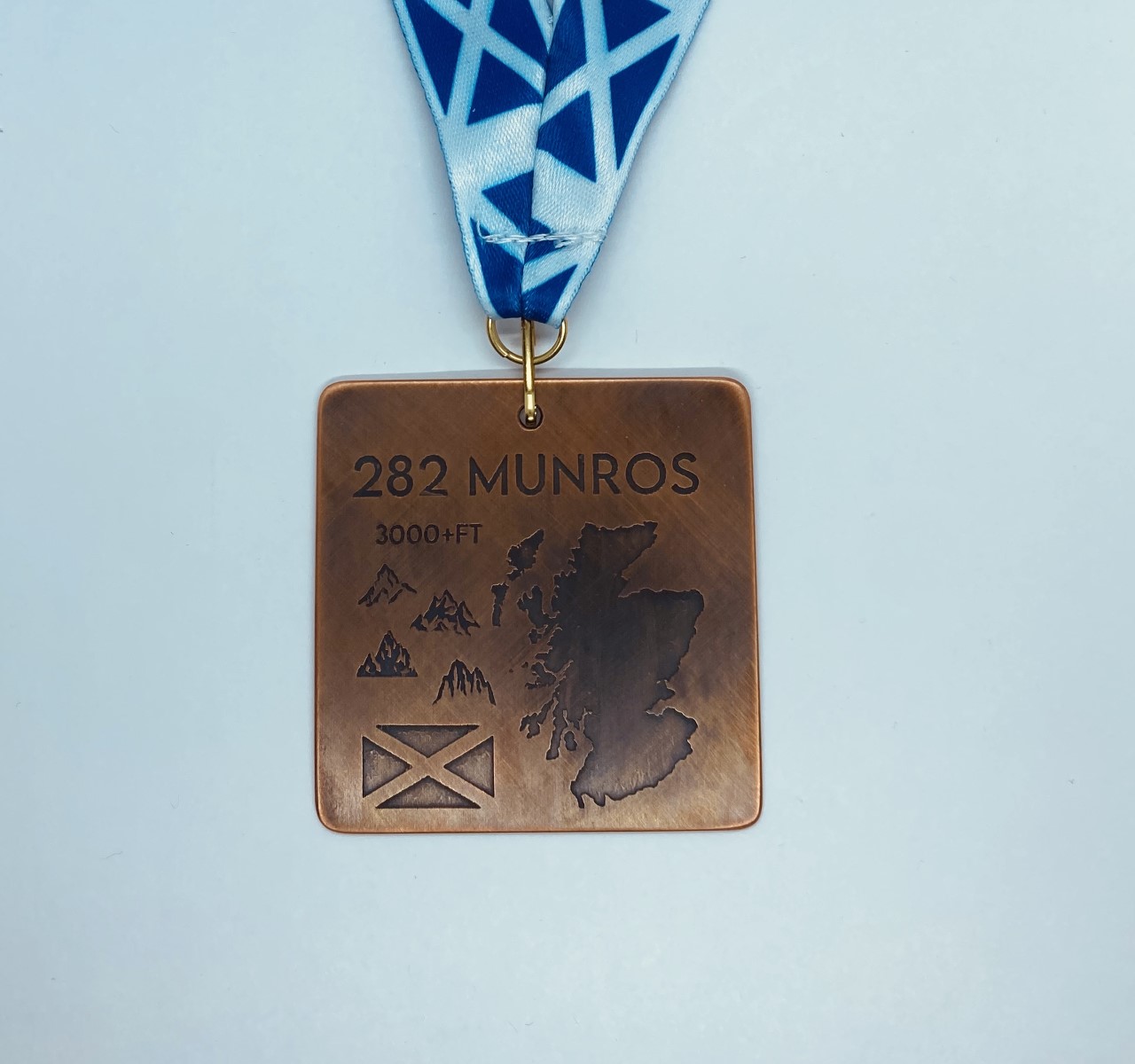 Click on the medal to be redirected to our store or

click here

.
Additional Information
The first stop for anyone wanting to bag all the Munro's is the definitive list as produced by the Scottish Mountaineering Club. The SMC produces a number of Hillwalkers' Guides including the best and most popular guides to The Munro's. They also publish books on the Scottish mountain environment, its history and its culture. The club also maintains a record of people who have bagged all the peaks more information can be found on their completionists page. 
The Munro Wikipedia page detail the history, notable peaks and completions. The Visit Scotland website details 11 Stunning Munro's suitable for beginners. The article also details what to wear, what to take and some Munro Bagging advise.
Munro Bagging With My Westie
This video below from BBC The Social is a short look at a man and his dog scaling the Munros. When Ross Cunningham went through a hard time he found that the best way to pull himself out of his depression was to go out and start walking. Along with his Westie Dex, he has his sights set on bagging all of Scotland's munros.
Follow Ross on Instagram for more pictures of him and Dex bagging Munro's!
Is anyone working through the Munro's now?
What number are you on?