Route 66 Road Trip Challenge!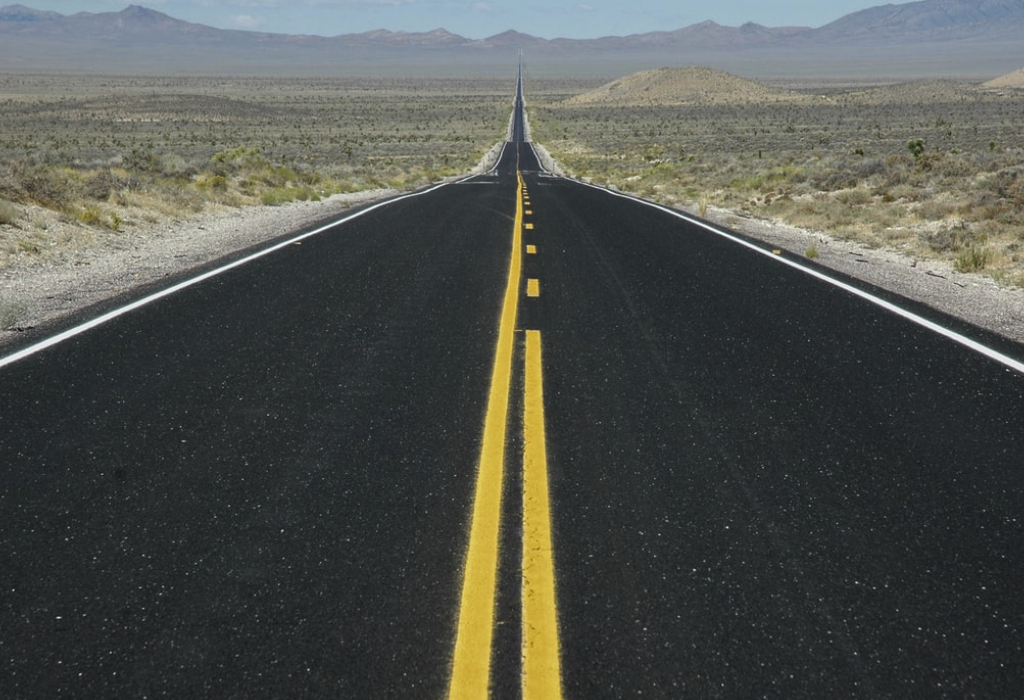 Drive The Main Street of America
U.S. Route 66 or U.S. Highway 66 (Route 66), also known as the Will Rogers Highway, the Main Street of America or the Mother Road, was one of the original highways in the U.S. Highway System. US 66 was established on November 11, 1926, with road signs erected the following year. The highway, which became one of the most famous roads in the United States, originally ran from Chicago, Illinois, through Missouri, Kansas, Oklahoma, Texas, New Mexico, and Arizona before ending in Santa Monica in Los Angeles County, California, covering a total of 2,448 miles (3,940 km). It was recognized in popular culture by the hit song "(Get Your Kicks on) Route 66". In John Steinbeck's classic American novel, The Grapes of Wrath (1939), the road "Highway 66" symbolized escape and loss.
Route 66 underwent many improvements and realignments over its lifetime, but was officially removed from the United States Highway System in 1985 after it had been replaced in its entirety by segments of the Interstate Highway System. Portions of the road that passed through Illinois, Missouri, New Mexico, and Arizona have been communally designated a National Scenic Byway by the name "Historic Route 66", returning the name to some maps. Several states have adopted significant bypassed sections of the former US 66 into their state road networks as State Route 66.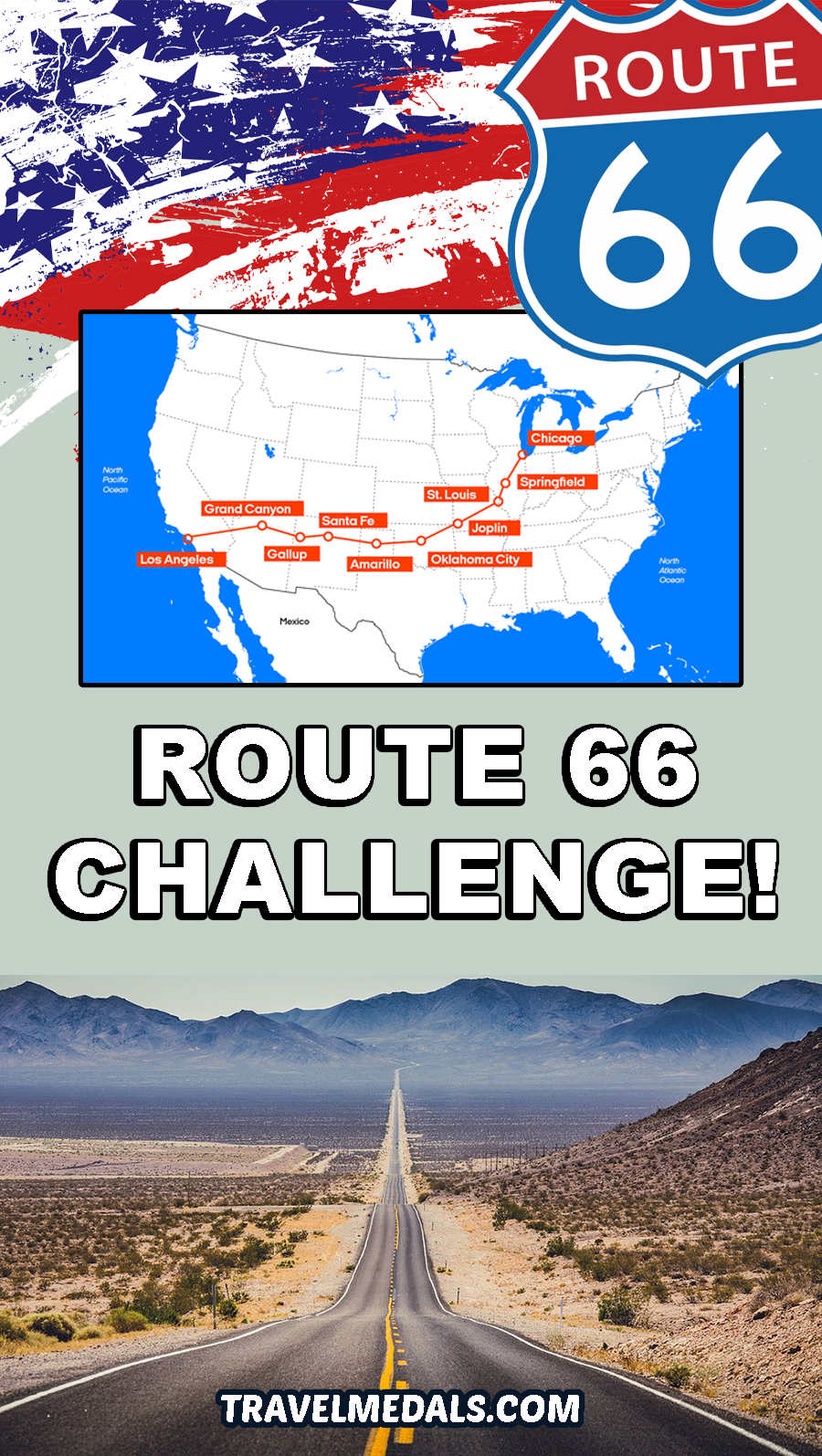 The Challenge
To complete this road trip challenge you only have one objective:
Drive the full Route 66 route from Chicago to LA or vice versa!
Though to make the most of your experience we would recommend completing as many activities as possible including:
Take a photo at the Start of Route 66 Sign in Chicago!
66 Drive-In Theatre in Carthage.
The World's Second Largest Rocking Chair.
The Big Texan Steak Ranch in Amarillo. 
Famous landmark of Cadillac Ranch in Amarillo.
The VW Slug Bug Ranch in Conway.
Mesalands Dinosaur Museum.
Route 66 Auto Museum in Santa Rosa.
Take a photo at the End of the Trail Sign in Santa Monica!
If you want you can also share your overall time in days, your experience and adventures along the way as well as tips and information to help others complete this travel challenge. Feel free to tag @travelmedals on Instagram or Facebook on each picture.
After completing the challenge you can reward yourself with a Route 66 themed Travel Medal! Good luck!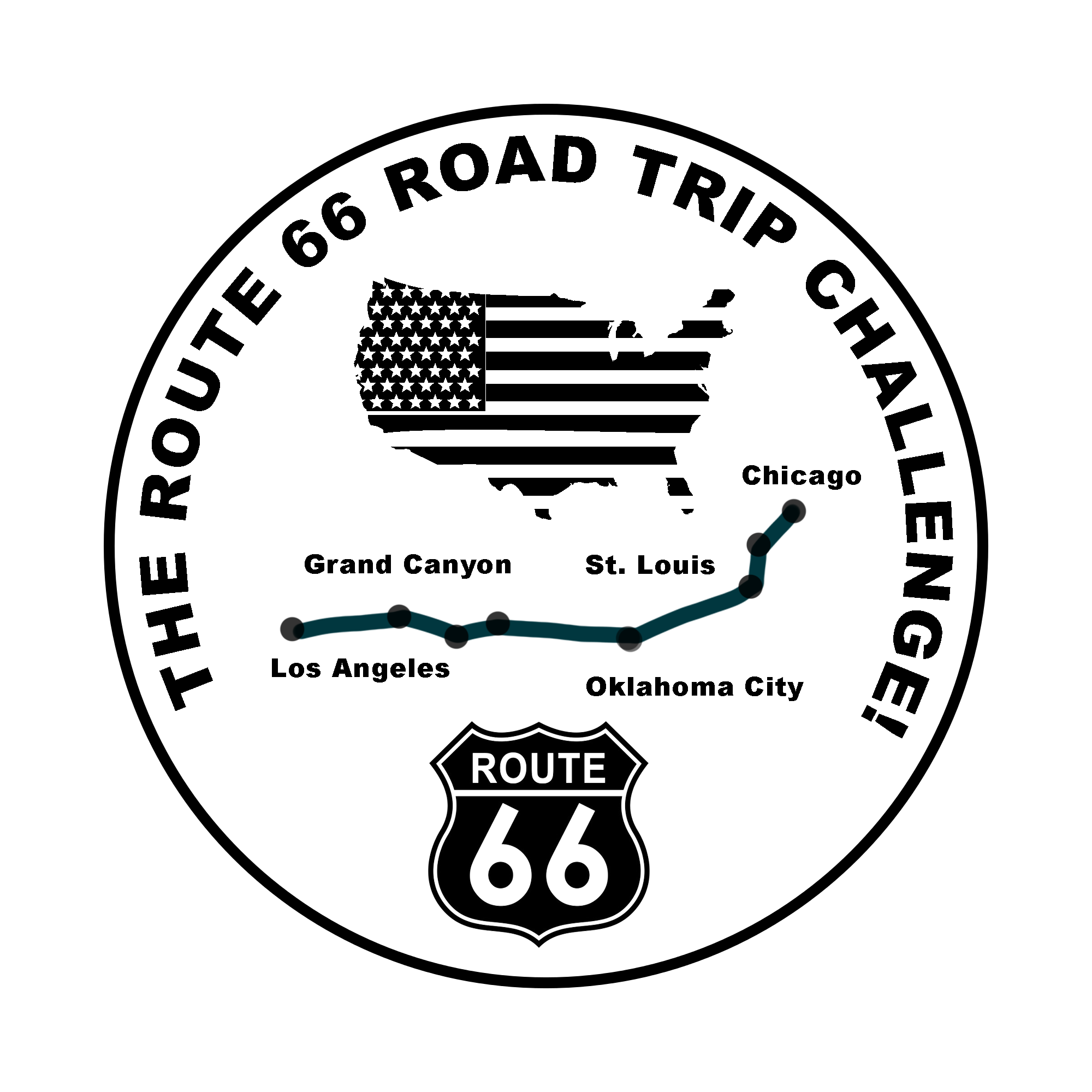 This is the initial design for the medal and it is available on request. If you are planning a trip on Route 66 and would like this medal, please get in touch through our Facebook or Instagram pages!
Why Route 66 became America's most famous road?
Route 66 is iconic. Why?
In this episode of Vox Almanac, Vox's Phil Edwards explores the history of the road and the textures of its present, from the road itself to the roadside attractions along the way, to the people who enjoy its diversions and those who help maintain them. It reveals a road that's changed a lot over the decades but remains vital in unexpected ways.
Who has driving Route 66 on their bucket list?