North Downs Way Challenge in England!

explorekent.org
Walking over 150 miles across Southern England
The North Downs Way National Trail is a long-distance path in southern England, opened in 1978. It runs from Farnham to Dover, past Guildford, Dorking, Merstham, Otford and Rochester, along the Surrey Hills Area of Outstanding Natural Beauty (AONB) and Kent Downs AONB.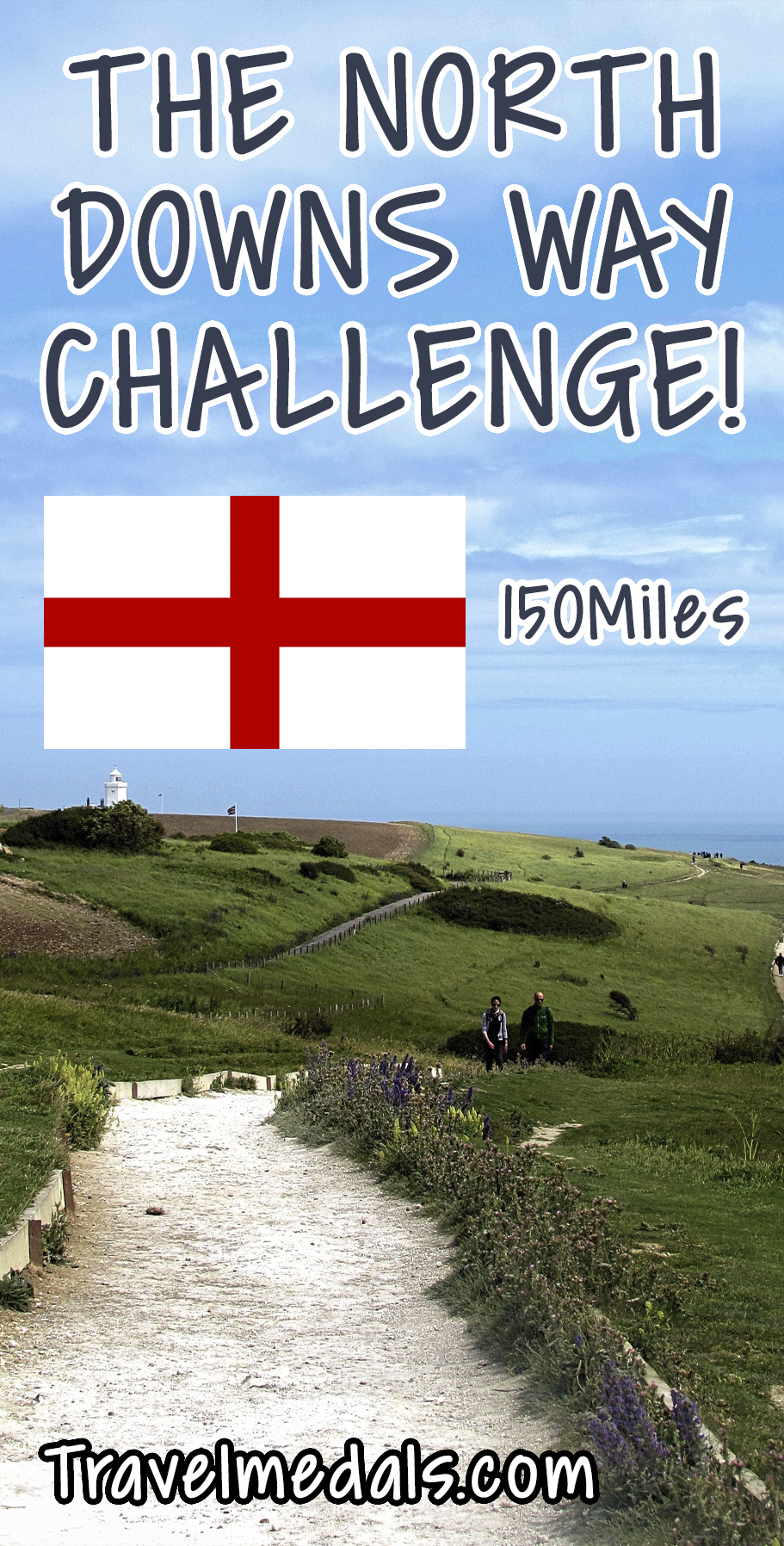 The Challenge
For this travel challenge you have to trek the full North Downs Way from Farnham to Dover. Feel free to:
Take a picture at the start of your trek in Farnham.
Take a picture at the finish of your trek in Dover.
Upload your favourite photos from the trek.
If you want you can also share your health stats for the days, your overall time in days, your experience and adventures along the way as well as tips and information to help others complete this travel challenge.
Tag @travelmedals on Instagram or Facebook on each picture.
After completing the challenge you can reward yourself with a North Downs Way themed Travel Medal! Good luck!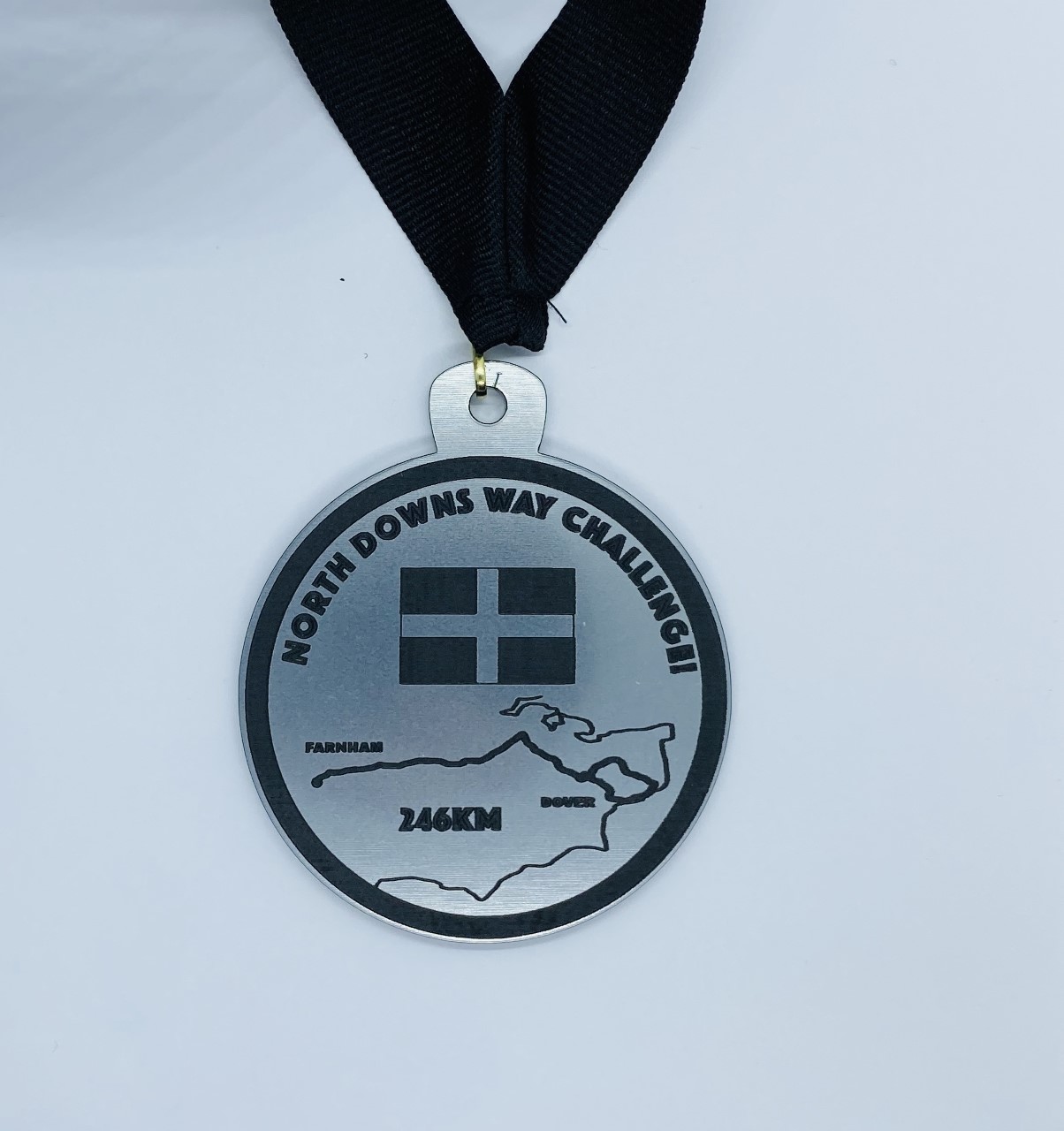 Click on the medal to be redirected to our store or click here.
Additional Information
Wikipedia – First link to start with, all the basics. 
North Downs Way – Annual walk and local information. 
National Trail – The official site with everything you need to know. 
Contours – Self guided walking holidays through the Kent Downs. 
Kent Downs – Information on Kent Downs Area of Outstanding Natural Beauty. 
England's Great Walking Trail
Follow in the footsteps of pilgrims on this ancient waking route, along coastal paths and through pretty English villages, through the heart of the Garden of England www.greatenglishtrails.com.
Who has walking the North Downs Way on their bucket list?