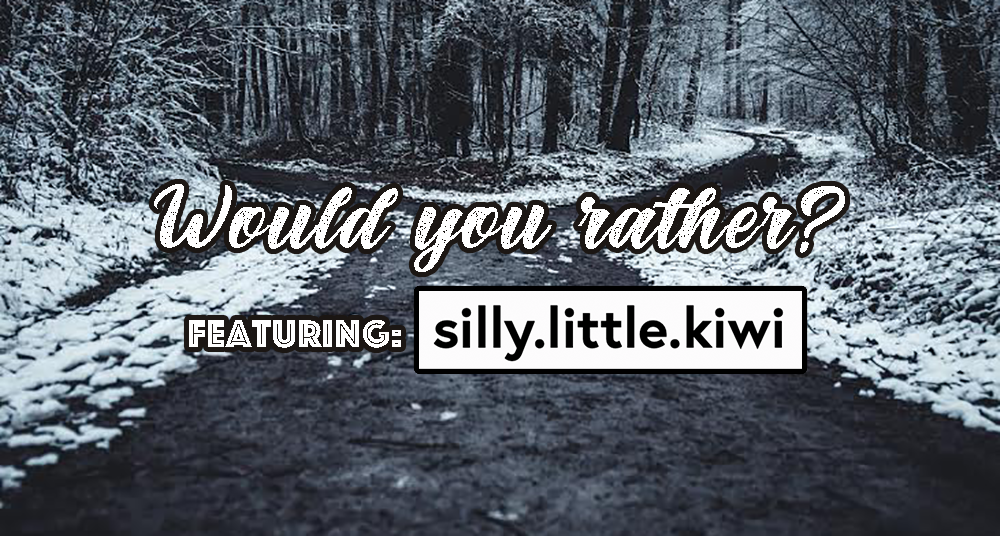 WOULD YOU RATHER? A series of interviews with Travellers, Bloggers, Travel Bloggers and just generally interesting people. We'll ask a series of difficult travel questions with two possible answers. They'll tell us what they would choose and why.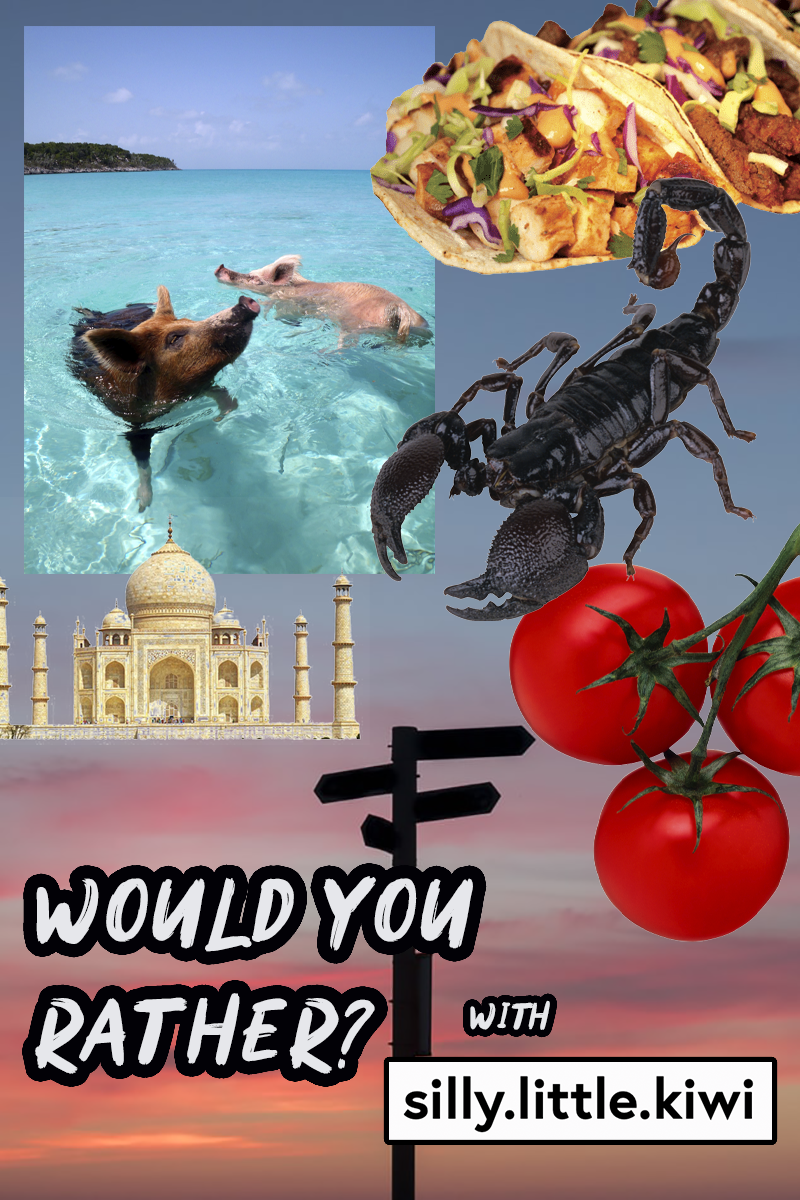 For this Article we have Tara from Silly Little Kiwi a personal travel website dedicated to slow, responsible, adventure travel. 
Born in the U.S., raised in England, and started her site in 2011 before studying abroad in New Zealand. Little did Tara know, that little island at the bottom of the world would become the place her heart calls home. On her continued travels around the world, Tara has learned invaluable lessons and had countless misadventures.
Silly Little Kiwi's main mission is to inspire travelers to get out and see the beauty of this world with their own eyes in the most responsible way possible. Tara hopes that her blog will encourage travelers to dive deeper wherever they go— wandering off the beaten path, having more local experiences, and choosing more ethical and environmentally-conscious tour operators, accommodation options, and travel excursions.
Tara feels it is imperative that there are spaces on the internet with clear, authentic voices that share not only the cutest places for coffee, but the gritty stories from the backstreets of every town you may not have even heard of. To enable all travellers to create more meaningful experiences wherever they wander.
Now to the questions …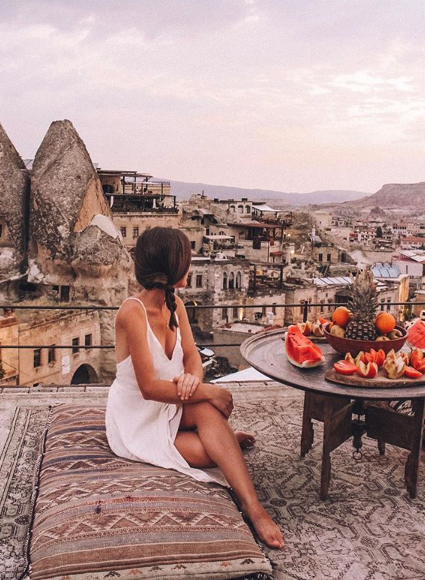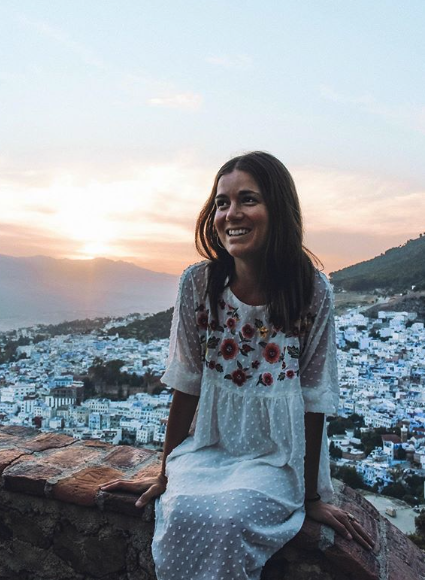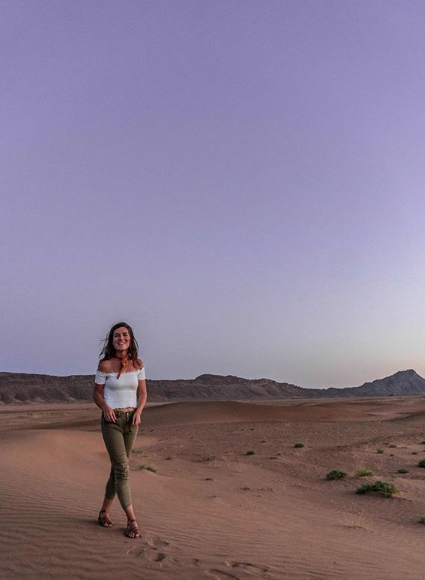 After studying abroad in New Zealand, the little island at the bottom of the world would become the place your heart calls home but if you had to choose for the rest of your life only to spend 4 weeks a year in New Zealand or 4 weeks outside of New Zealand which would you go for?
Only 4 weeks outside of New Zealand!
For the duration of a one week trip would you rather eat only Spanish food in Mexico or only Mexican food in Spain?
Mexican food in Spain.
Which new wonder of the world would you rather visit the Taj Mahal in India or Christ the Redeemer in Brazil?
The Taj Mahal in India.
Would you rather try a Scorpion on a stick from Wangfujing market in Beijing or deep-fried Tarantula rolled in sugar in Cambodia?
Probably neither, but maybe the scorpion?
Would you rather get a free trip to hike to the top of Mount Toubkal in Morroco and then explore Marrakech for a weekend or hike to the top of Carrauntoohil in Ireland and then a weekend in Dublin?
I love Marrakesh therefore I would choose Mount Toubkal in Morocco followed by a weekend in Marrakech.
Would you rather visit Big Major Cay, an uninhabited island in the Exuma area of the Bahamas known as Pig Beach to swim and play with the pigs or the popular resort of Okunoshima, known as Rabbit Island in Japan, to play with the rabbits?
Okunoshima in Japan, to play with the rabbits. Though I don't actually enjoy or advocate for animal tourism. 
Having written up a craft beer tour around Ljubljana, Slovenia, which city would you rather explore the craft beer in next Portland, Oregon with over 65 craft beer institutions or Denver, Colorado which now has over 150 microbreweries?
Portland, Oregon.
On the same trip to ljubljana, slovenia, you wrote an article on sleeping in a prison cell in Hostel Celica! For your next crazy night of accommodation would you rather stay in Crane Hotel Faralda in Amsterdam with 3 brightly coloured suites up on a crane! The rooms have spectacular views and you can relax in the spa pool on the roof or Das Park Hotel in Linz, Austria made from massive concrete sewer pipes renovated into hotel rooms that sit on the banks of river Danube?
Crane Hotel Faralda in Amsterdam.
You've ran the Salt Lake City marathon – which Big 6 marathon would you rather get a free place into to run next London to Tokyo?
London!
Would you rather drink a glass of Snake Wine in Vietnam for it's healing benefits or accept local hospitality in Mongolia by drinking a glass of Airag a slightly alcoholic fermented mare's milk? 
Drinking a glass of Airag because I've always wanted to go to Mongolia!
Would you rather drive the Wild Atlantic Way along the west coast of Ireland or the North Coast 500 in Scotland?
North Coast 500 in Scotland!
You've got a personal connection to Orange Robe Tours a profit-for-purpose social enterprise, based in Luang Prabang, Laos. Employing former Novices and Monks who have recently left the temple to give culturally appropriate tours to tourists and providing much-needed support during their transition from temple life to layperson life, while preserving the traditional culture and customs of Laos. If you had the choice would you rather move to Bhutan or Myanmar for one year to set up a similar enterprise?
Bhutan – Only since I've never been there!
After taking part in Songkran in Bangkok you wrote a sustainable survival guide! Would you rather attend and then write a sustainable survival guide for La Tomatina the huge food fight in Spain in August outside Valencia or the Haro Wine Battle also in Spain in June outside of Bilbao?
La Tomatina the huge food fight in Spain in August!