Would You Rather? With Dan from Dan Flying Solo!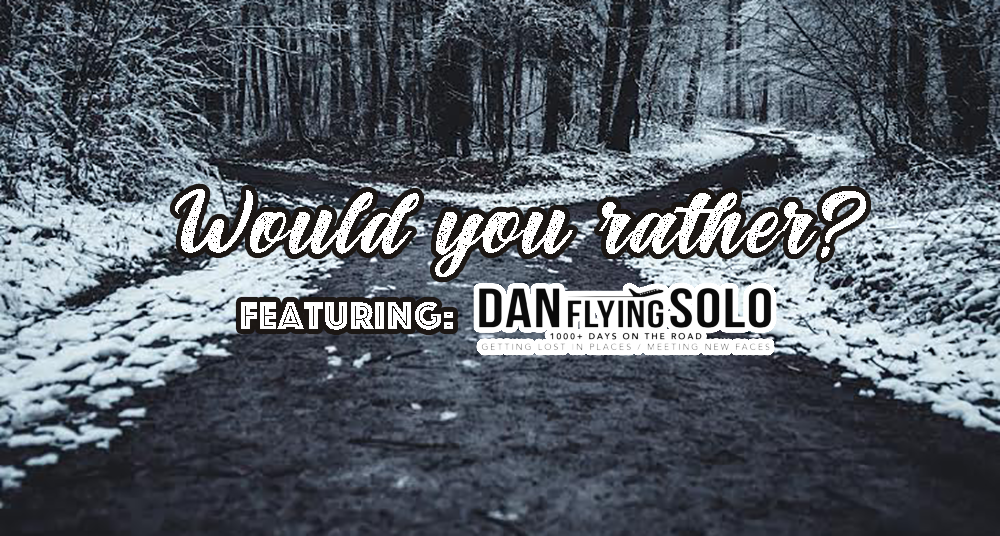 WOULD YOU RATHER? A series of interviews with Travellers, Bloggers, Travel Bloggers and just generally interesting people. We'll ask a series of difficult travel questions with two possible answers. They'll tell us what they would choose and why.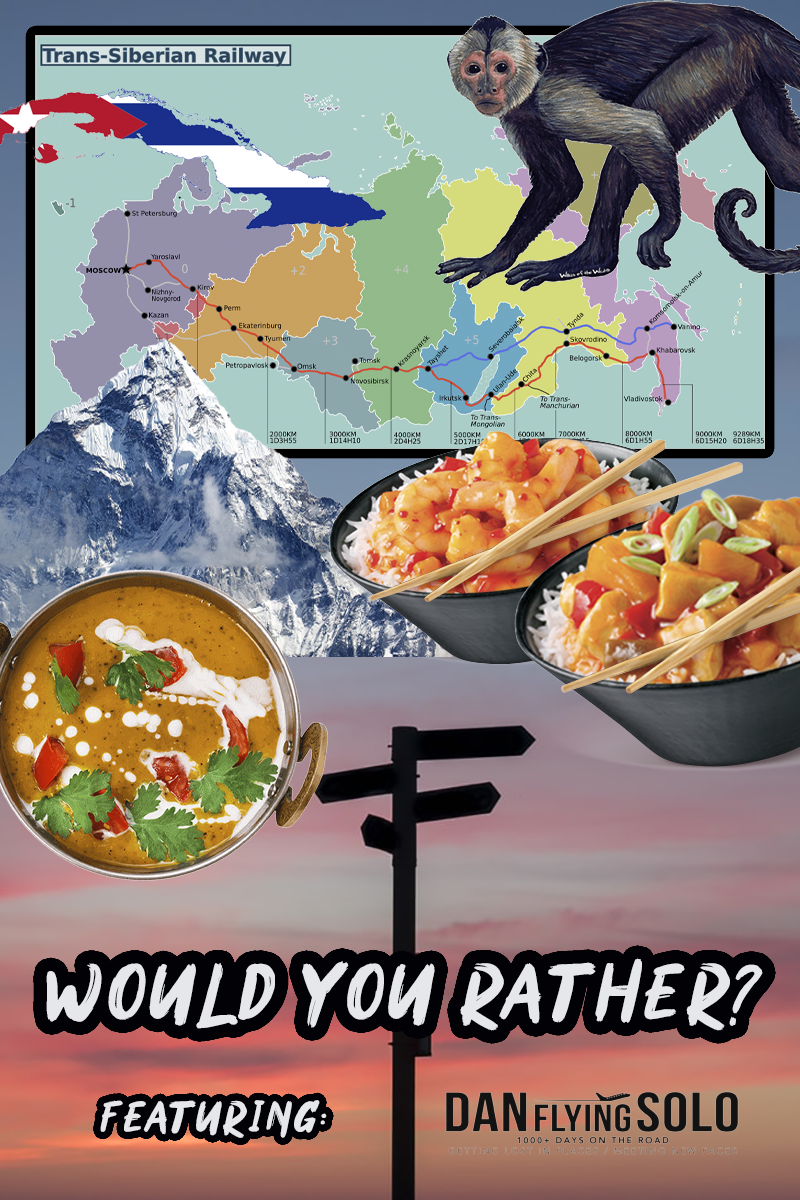 For this Article we have Dan from Dan Flying Solo a trailblazing travel photographer and blogger who is happiest when lost with a camera! 
Born in the U.K., Dan always had an obsession with planes and aviation, though didn't really take a gap-year until he was in his early 20s and that's when he really discovered travelling. His blog was created in 2014 as a way to keep friends and family updated on little weekend trips. Starting out from 18 monthly visitors to now over a Million page views a year. This is an increase Dan can scarcely believe and he is still extremely grateful to all those who view his site. 
Obsessed with exploring the world, meeting new people (+ goats) Dan was on the road for 1467 days between 2014 – 2018, taking a chance on changing his career from restaurants to capturing the world and he has never looked back! Dan hopes his site provides his readers the inspiration and handy tips to go and chase their own adventures. Believing that Travel is the best kind of education he advises everyone to go get lost, even if it's just outside your own doorstep!
Now to the questions …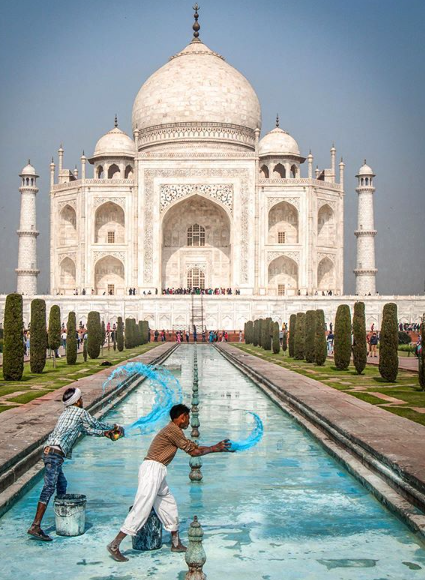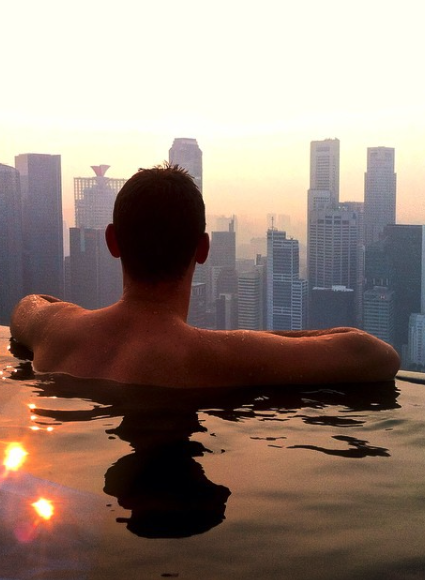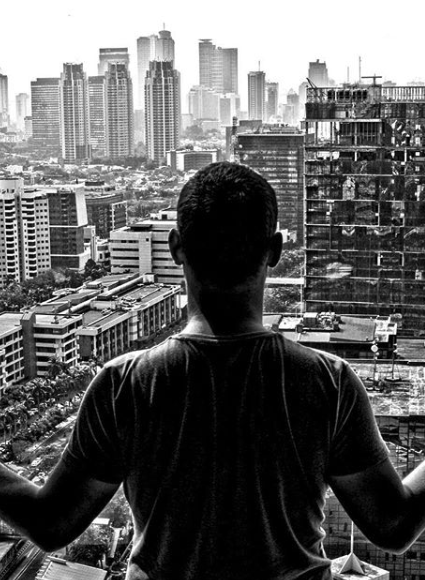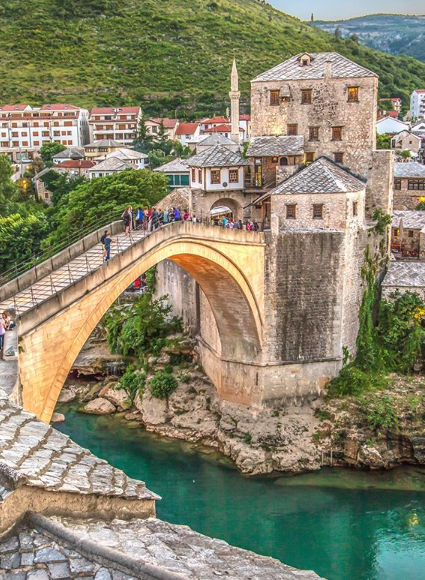 For the rest of your life only be allowed to leave your home country of the United Kingdom for 2 weeks a year or only spend 2 weeks a year in your home country?
This is an easy one, and sorry U.K. – but I'll only be spending two weeks with you! I'm actually living in Portugal now after stints living in Australia, New Zealand and Indonesia and the warm weather agrees with me a lot more. England always will be a special place to me, and maybe I'll change my mind down the line – but with so much of the world still to explore, and a great quality of life in Portugal, right now it's a no brainer.
Would you rather go on a photography assignment for a travel magazine in either Cuba or Iceland? 
Cuba would be the winner for me. I've been to Iceland before and while it's a fantastic destination to photograph, I'm a big fan of colours, characterful people and hunting down the unexpected and I imagine Cuba, between the crumbling facades and interesting history would be a dream to photograph. I love hunting out stories in my imagery and from what I've seen, that island is packed with it!
Your Friend Simla, founded the company Hands on Journeys a social enterprise, that when travellers join their tours, they will be empowering and impacting communities in a sustainable way under an #EmpowermentTourism concept. You are the brand and marketing manager for HOJ but if you were given a free trip to give to one of your friends who doesn't travel much would you rather send them on the Vietnam trip or the Fiji trip?
They would be getting themselves the flights to Vietnam for sure. I loved Fiji, and the community we work with there are so friendly, but for me the Vietnam tour is a lot more involved and takes you on a real adventure, as well as deep into local living. Along the tour, which includes lots of your typical sights in Vietnam from floating along the Mekong Delta to the lanterns of Hoi An, there are some really touching and important projects we support here, and I think these give a great insight into the destination and the county's past. Whether it's meeting those impacted by the horrific effects of Agent Orange, or supporting the floating villages of Chau Doc, which is lesser visited, it's my favourite tour we offer!
For the duration of a 2 week trip would you rather eat Indian food in China or Chinese food in India?
Ooooh, that's a tough one. But Chinese food is my favourite so I think thats the winner. India is so multicultural and you can find cuisine from around the world there, and I've had some top notch Chinese cuisine there both from Indian chefs and in Chinese communities, so I'm sure it would be a delicious winner for two weeks. 
The Asian Hiking Trilogy consists of Mount Fuji and two other mountains, of the other two, would you rather summit Kinabalu in Malaysia at a height of 4,095m or summit Yushan in Taiwan at a height of 3,952 metres?
I'm not gonna lie, I'm a bit lazy when it comes to hiking up things – so I think I'd be going for the slightly lower Yushan. I've also not had the chance to visit Taiwan yet, but I've heard from friends it's a really exciting destination that is constantly evolving with a fantastic street food scene, so sounds like after the hike I would be well fed and could chill out in all the quirky cafes they have there.
In September 2016 you let your awesome followers vote on which country you should move to next: Scotland or New Zealand then one year later you landed in New Zealand and called it home for seven months while exploring more of the Pacific. If you were to do a second vote would you rather it was between Iceland and Lebanon or Argentina and Chile?
I'd probably pump for for Argentina and Chile this time, as I haven't visited much of South America and I imagine both countries would offer a huge variety of options to explore while living there. From the chilly south to the buzzing cities, it would be awesome to be based in a country that offered up lots of different experiences and I think if Iceland won on the other side, the summer chaser in me would get chilly pretty quickly. Also, I don't think I'm wealthy enough to live there, which was part of the problem in New Zealand!
Your Instagram feed has many truly spectacular photos! If you won a photography competition and the prize was an all expenses paid 3 week trip on the Transiberian across Russia, Mongolia and China or 3 weeks in Latin America across Belize, Guatemala and El Salvador – which would you choose?
The Transiberian has become quite the dream of mine since my friend Janet recently did it, so that would be the adventure I would go for. I love exploring by train, and those destinations would all be so exciting, interesting and wild in the case of Mongolia, it would be a dream to photograph them as you would come away with such a range of imagery from some places that likely aren't that well documented – I'm pretty sure I'd end up staying in places longer and those three weeks would quickly become longer!
From a street market in India, would you rather try Fire Paan or Ice Paan?
Fire Paan – I actually really like it so I'll happily keep trying it!
Which G-adventures trip of the Jane Goodall Collection would you rather get a place on – the 14 day highlights of Madagascar tour or the 9 day Galapagos Island Hopping tour?
Can I take both please?! What a near impossible question, but I think I'd lean towards Galapagos for the tour and then head to Madagascar solo. The incredible range of wildlife on the Ecuadorian islands would be amazing to witness, but having just returned from The Falkland Islands, I realised there is so much I still want to learn about different birds and animals, so hopefully having a guide and in-depth knowledge would help me to appreciate what I was witnessing so much more.
Would you rather climb to Everest Base Camp at 5,380m or Mount Kilimanjaro at 5,895m?
To be honest, neither – which might make me sound like a lazy unadventurous person, but I'm okay with that haha! I'm not a big fan of climbing things for the sake of it, but if I really had to pick I guess Everest Base Camp would be my winner – but please don't make me without some gym time first!
You've already ticked off your bucket list the Peruvian Wonder of the World Machu Picchu after the Lares Trek! For a next longer 15 day trek would you rather take on the 180km GR20 in Corsica or the 150km Alta Via 1 in Italy?
Italy is one of my favourite countries, so the Alta Via 1 would be a clear winner – I love finding the smaller spots there, with so much character and beauty, so I think Italy would be one of the few countries I'd head off on such a long walking trip for. Also, gimme all the food!
You've already ticked the Taj Mahal off your bucket list getting the perfect shot of Buddy! For your next new Wonder of the World, would you rather visit Christ the Redeemer in Rio, Brazil, getting a shot of a Golden Lion Tamarin with Christ the Redeemer in the background or visit Chichen Itza in Mexico, getting a perfect shot of a Spider Monkey with Chichen Itza in the background?
I'm a monkey fan so I'll be off to Chichen Itza for sure. I've also been really lucky to spend three weeks in Rio already, during the carnival celebrations with my friends who dance there so got to visit lots of the dance schools in the favelas, learn some moves and even dance down the sambadrome itself – that was my first big trip and to be honest, the very reason I got hooked on travel in the first place.