7 Items That Frequent Flyers Must Bring On The Plane With Them!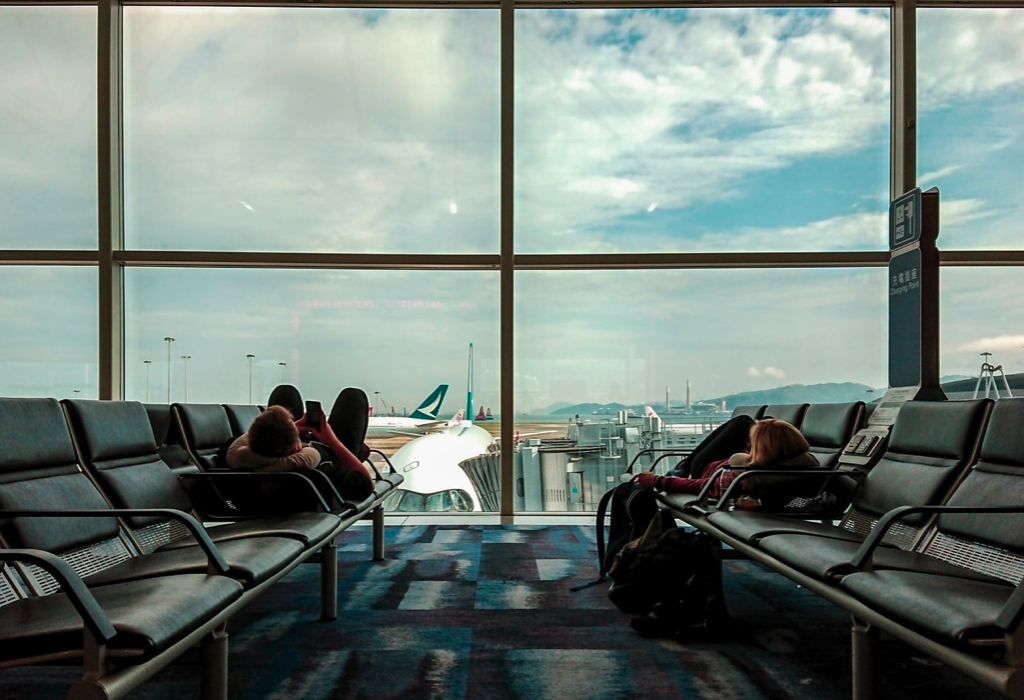 As much as we all love travelling, exploring the world and visiting new destinations. The actual travel days moving through crowded public transport, airports and long haul flights, can be difficult. Those who travel often will have their own list of items which will make these days run more smoothly. It's vital to pack well and include everything you will need to ensure a comfortable and enjoyable journey. Below we have 7 items that savvy frequent flyers will pack for a comfortable trip.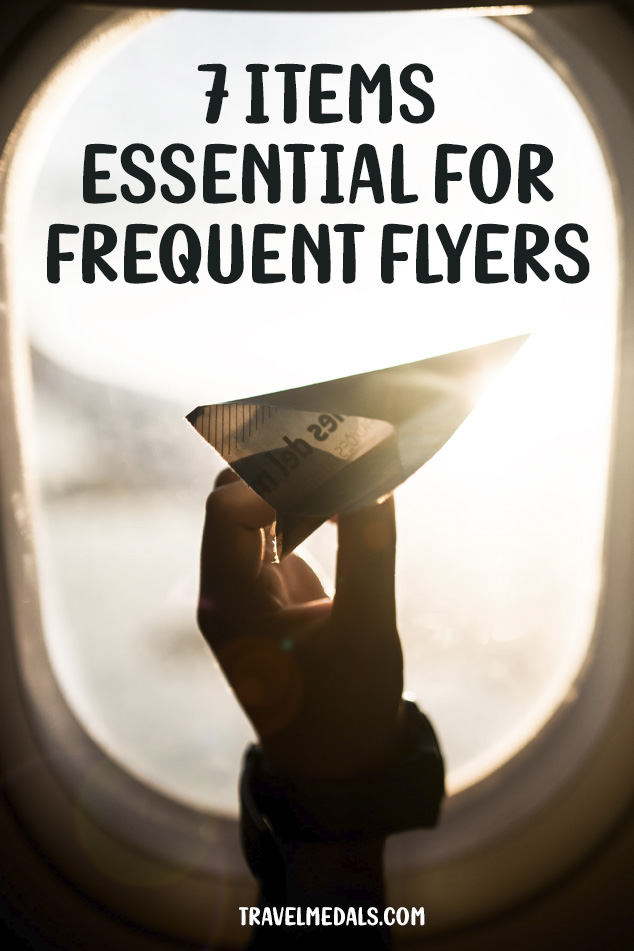 An essential for long haul flights when you want to get some sleep. A sleep mask will help block out the plane lighting and other passengers reading and screen lights to help you sleep. This comfortable ultra soft sleeping eye mask and blindfold with adjustable strap is perfect for Men & Women. It is fantastic for travelling due to it's 100% blackout eye cover with plenty of room for your eyes and eyelashes to blink freely. Made from a light and breathable memory-foam with smooth fabric and high quality sponge is featured with deformation and no smell. PaiTree always stand behind the quality of their products but also providing high-standard customer service. Sleep anywhere anytime with this mask!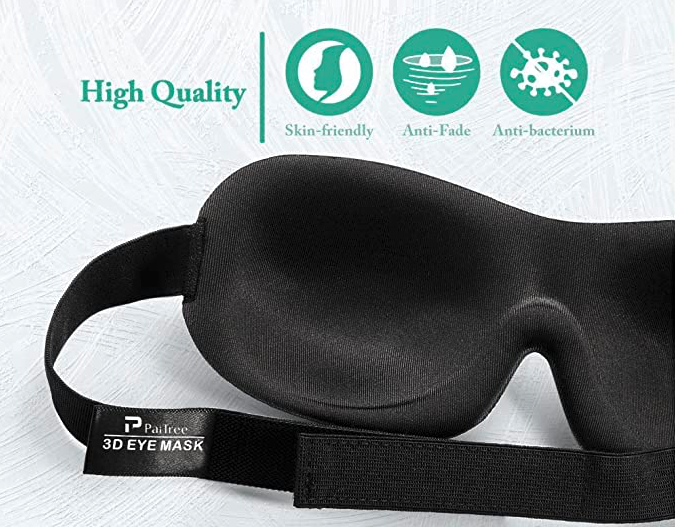 Noise Cancelling Headphones
Long hours spent travelling to, through and from airports and on long haul flights can be made all the more enjoyable with active noise cancelling headphones. Whether listening to music or watching movies or TV shows, blocking out all the other noise can make you relax and enjoy the content you're consuming much more. These headphones cancel noises in just one second no matter where you are. Boltune active noise cancelling headphones can reduce the noise with the upgrade active noise cancelling technology, even when you are in a busy flight cabin. The long playtime on a quick charge, a long effective range and head curved design for comfort all help to create a tranquil environment of your own, perfect for long travel days.
Airports and Airplanes can be noisy places. To make your journey as quiet, comfortable and relaxing as possible and help aid sleep, ear plugs are a must. These soft silicone ear plugs create a comfortable custom fit barrier to noise. This Helps You Achieve Deeper REM Sleep. They are perfect for light sleepers as they are comfortable to wear all night and wake feeling more rested! Designed to be worn over the ear canal they create an air tight seal which dampens the rumblings of whatever disturbs your precious sleep on your travels. They fit all ears and are washable and reusable being easy to clean with warm soapy water or alcohol gel. The perfect companion for travel as recommended by the British Airways Executive Club.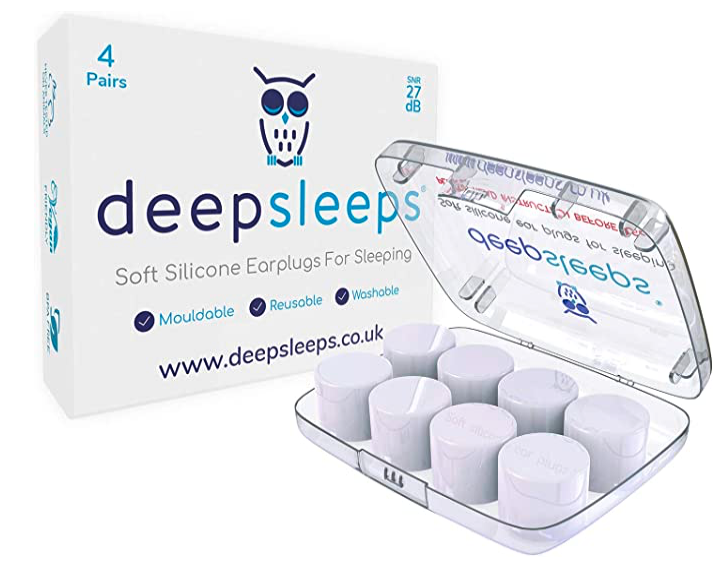 Air in the pressurised cabins of planes is often less than 20% humidity, according to the World Health Organisation. This means the air lacks moisture, causing your skin to become dry and uncomfortable. The best way to counteract this is to bring moisturising cream with you when flying. This can be used before, during and after your flight to help your skin being affected by the flight. This particular moisturising cream formulated with naturally active colloidal oatmeal actively moisturises dry and sensitive skin. This item also does not have expiry date and has a volume of 100ml perfect for any traveller.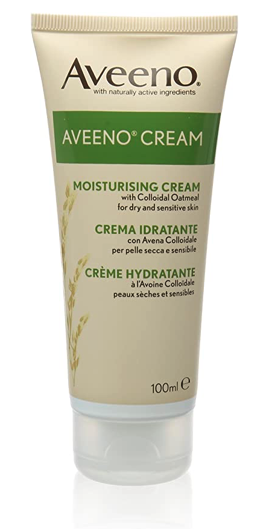 The all-new Kindle Paperwhite is perfect for those who love to read while travelling. While we want our trips to be adventure filled, there is often down time at airports, on public transport and sometimes just relaxing and enjoying some personal time. This device is now waterproof and with twice the storage to hold more books, magazines, comics and audiobooks. A single battery charge lasts weeks, not hours and the built-in adjustable light lets you read indoors and outdoors, day and night. Space is always at a premium when your packing for your travels. Instead of several books or magazines, the Kindle can save space and give you much more variety!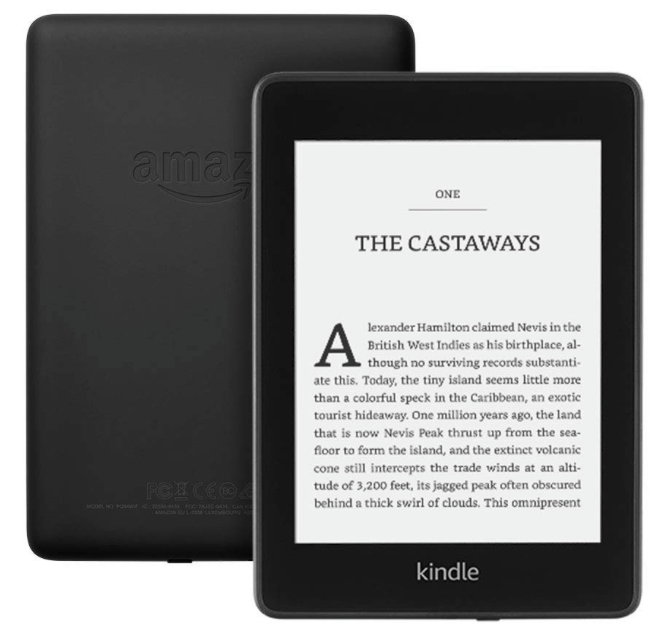 Chin Supporting Travel Pillow
This item is perfect for those travellers who are going to be experiencing long flights, trains or buses. This patented product stops the head from falling forward and comfortably supports the head, neck and chin in any sitting position. It's soft and flexible, providing multiple ways to use it as it can be twisted into several positions. There is a built in snap strap, making it easy to attach to your carry-on for easy access. If your the type of person that doesn't sleep well on planes or other forms of transport this is a must have item. If it can help you get more sleep, you'll wake up at your destination feeling much more refreshed and ready for adventures!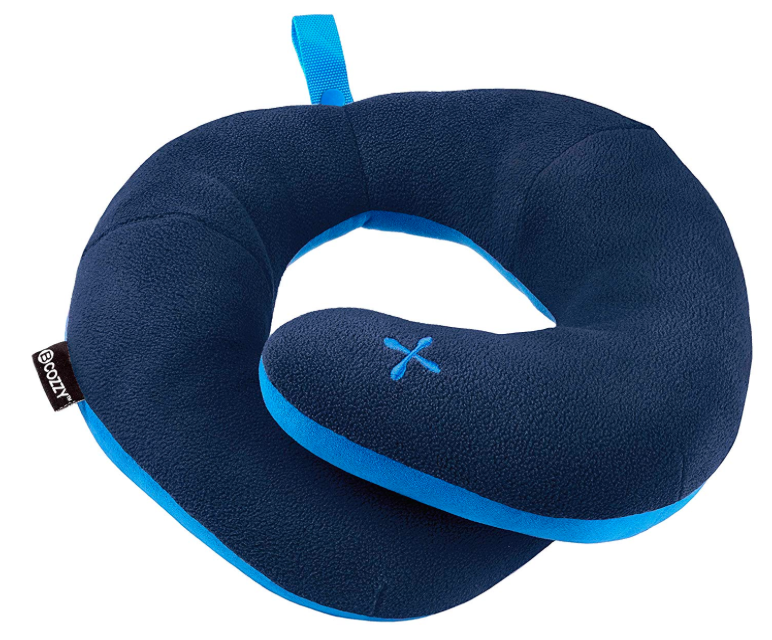 Chilly's BPA-Free Reusable Water Bottle
Carry ice cold water or freshly brewed coffee anywhere you go. Using advanced double wall vacuum insulation, your favourite drink can be kept cold for up to 24 hours or hot for 12 hours no matter what the outside temperature is! That means you could be trekking up a Nepalese mountain in freezing temperatures warming up with coffee or lying on a beach in Thailand sipping ice cold water. It's designed with an airtight and leak-proof lid to prevent any spills, therefore feel confident there won't be any leaks when you throw your Chilly's Bottle into your backpack! It's durable and eco-friendly, helping to end single use plastic bottles while being BPA-free, phthalate-free, toxin-free. Perfect for any occasion and an essential not to be missed!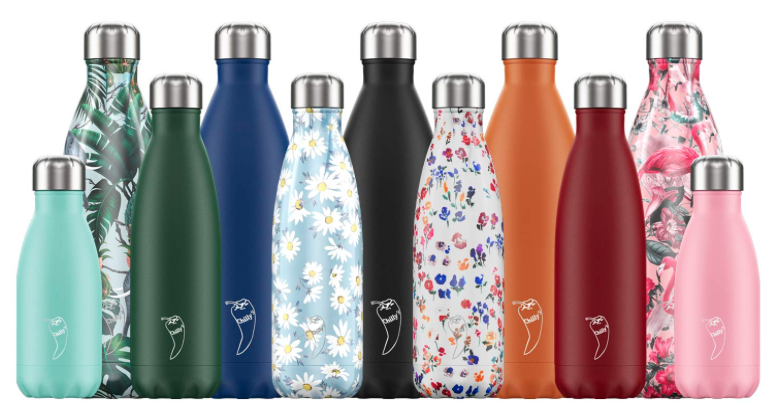 What's the first item you pack for your flight?