The Top 10 Backpack Essentials For All Travellers In 2019!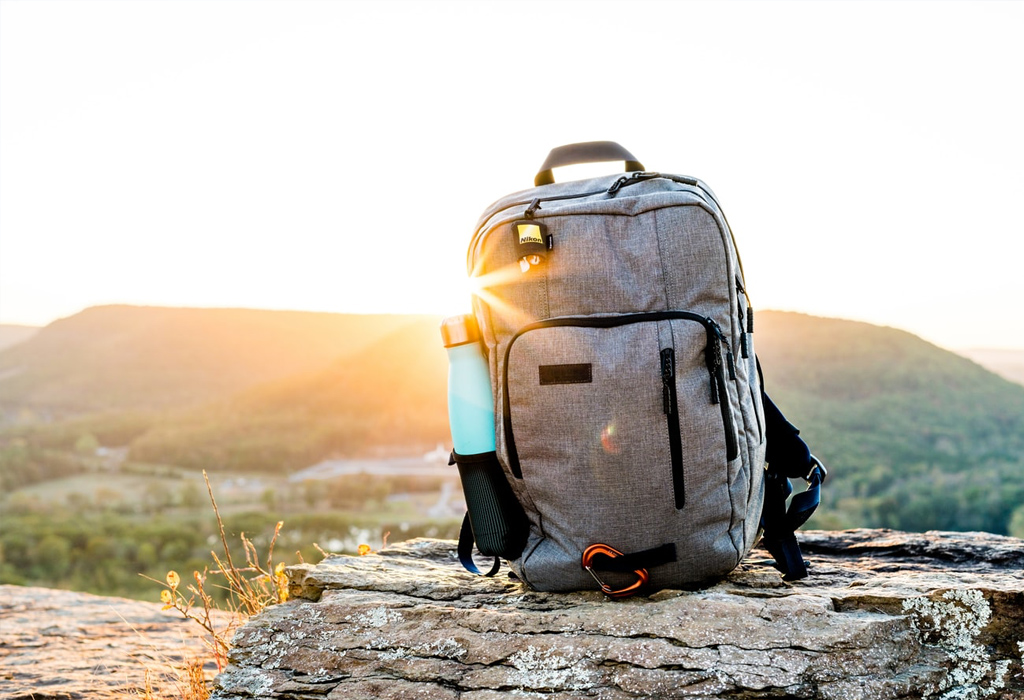 Is your next trip coming up soon? Do you need to start getting organised and packing everything you'll need? A lot of people lead really busy lives now and your next trip can be in front of you before you know it! It can be very easy in the run up to any trip to forget items that will help make your journey and time abroad easier. To help, we've got a list of the 10 must have essentials for any backpack! Whether your taking on one of our city break challenges, hitting a new festival or bagging another peak, these items will help you achieve your travel goals!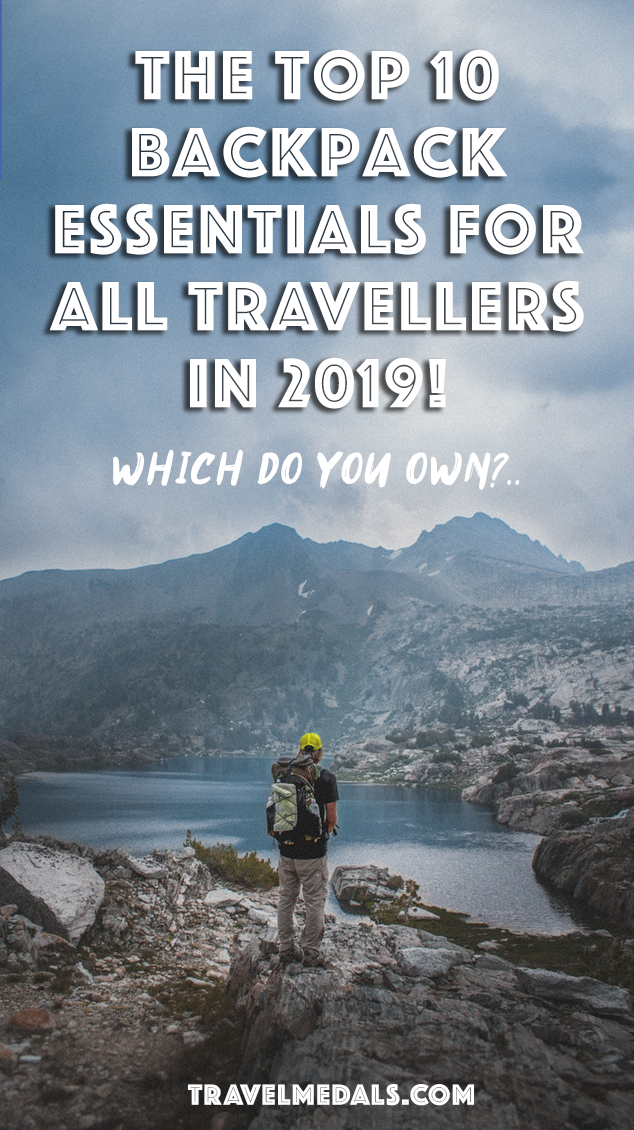 Chilly's BPA-Free Reusable Water Bottle
Carry ice cold water or freshly brewed coffee anywhere you go. Using advanced double wall vacuum insulation, your favourite drink can be kept cold for up to 24 hours or hot for 12 hours no matter what the outside temperature is! That means you could be trekking up a Nepalese mountain in freezing temperatures warming up with coffee or lying on a beach in Thailand sipping ice cold water. It's designed with an airtight and leak-proof lid to prevent any spills, therefore feel confident there won't be any leaks when you throw your Chilly's Bottle into your backpack! It's durable and eco-friendly, helping to end single use plastic bottles while being BPA-free, phthalate-free, toxin-free. Perfect for any occasion and an essential not to be missed!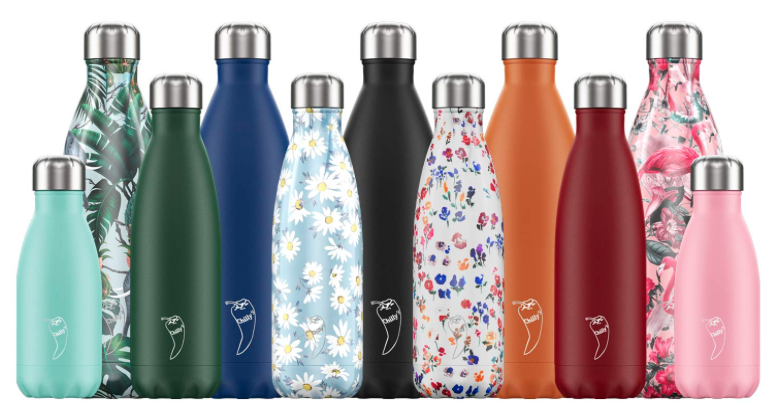 RFID Money Belt and RFID Blocking Sleeves
This Alpha Keeper product is a quality hidden money belt and you also get 7 x RFID blocking sleeves. This is a great way to protect your cash, cards and belongings on your travels. It's a very practical gift for anyone going travelling and a must have at festivals or heavily populated areas to protect against pick pockets. The blocking sleeves are a great added extra as thieves scanning wallets in built up areas is a problem on the rise. These will ensure you don't have to worry on packed public transport and built up areas. This belt has enough spaces to store and hide all your valuables like your iPhone, Keys, Money, Credit cards, Documents, Passport and more. It really is a must have for any traveller.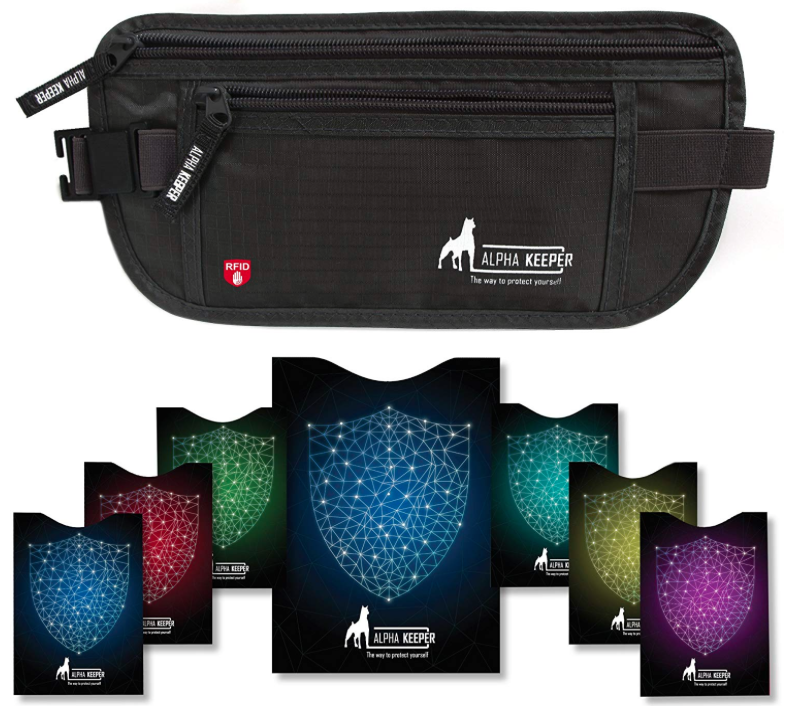 Large Quick Dry Microfibre Towel
Made of 100% Micro-Fiber and drying up to 10 times faster than normal towels, quick to wick away sweat and water from your skin, this is very useful for travelling. Just hang it outside for a few minutes and you can quickly use it again. You can also use it as a handy travel blanket or travel pillow. Only the finest microfiber is used, thinner than SILK, these fibers went through an advanced softening process. The microfiber fabric is antibacterial, helping to inhibit odor and germs, so you don't have to worry about mold, mildew, or that horrible gym-towel stink. It is large enough to double as a bath towel or beach towel but packs down tight for easy portability, the total weight is just 10oz (0.3kg). The hanging loop and mesh carrier bag make this travel towel set very practical and a must have for anyone trying to save space for other items.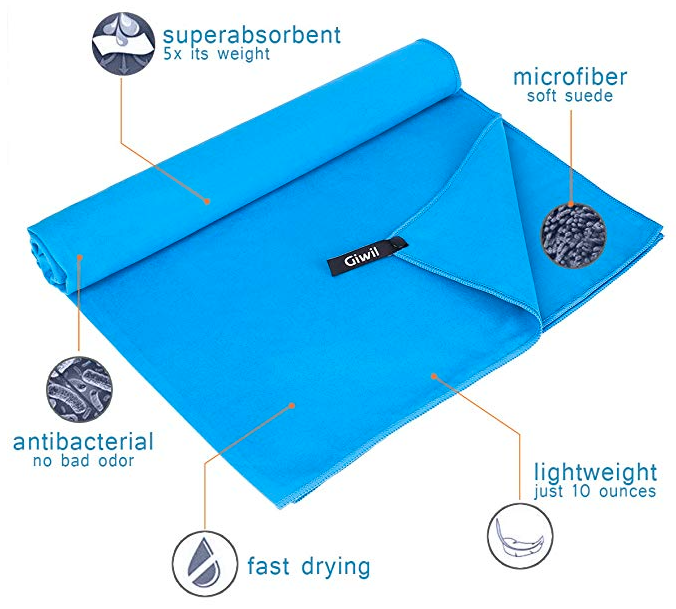 For capturing all the adventures on any action packed travels, it has to be GoPro. It's waterproof, records at 4K HD, takes 12MP photos and has hyper smooth video stabilization. If your using it to capture adrenaline activities like skiing, sand-boarding or cycling the world's most dangerous road, it can be controlled hands free with voice commands like "GoPro, take a photo" and "GoPro, start recording." Whatever the situation on your travels, a GoPro is the ultimate way to ensure it's recorded in style. As it's very compact, it's the perfect companion on your travels and leaves plenty of room for everything else you need!
The all-new Kindle Paperwhite is perfect for those who love to read while travelling. While we want our trips to be adventure filled, there is often down time at airports, on public transport and sometimes just relaxing and enjoying some personal time. This device is now waterproof and with twice the storage to hold more books, magazines, comics and audiobooks. A single battery charge lasts weeks, not hours and the built-in adjustable light lets you read indoors and outdoors, day and night. Space is always at a premium when your packing for your travels. Instead of several books or magazines, the Kindle can save space and give you much more variety!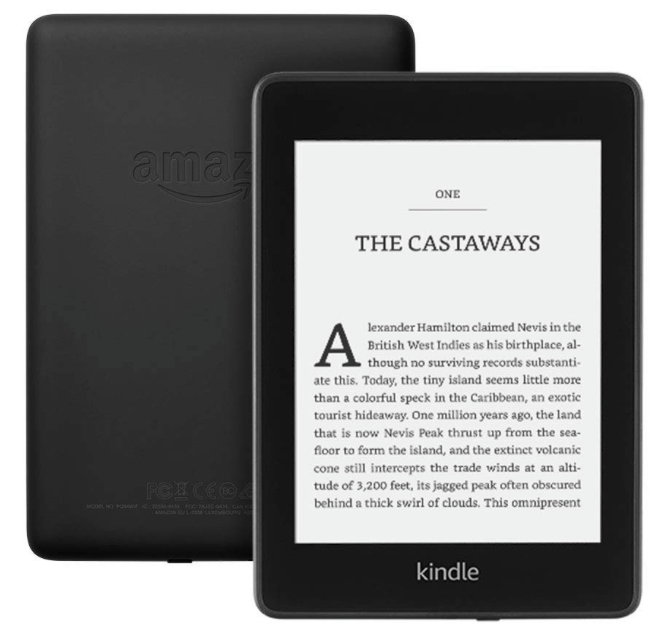 All in One Universal USB Travel Power Adapter
Always an easy item to forget! Never get charged a fortune in the airport to buy a last minute travel adapter again. This Universal Adapter has 3 USB Ports and 1 Type-c Port, the input voltage of the USB is 100-240VAC, which means you can use it around the world to charge multiple USB devices at the same time! It's universally compatible in over 200 countries and fits electrical outlets in most countries including France, Europe, USA, UK, Canada, Brazil, Argentina, Ireland, Italy, Israel, Turkey, Greece, Croatia, Australia, New Zealand, Philippines, Fiji, Korea, Hong Kong, China, Vietnam, Mongolia, Indonesia, Middle East, Ghana, and Botswana etc. The adapter comes with LED power indicator, plug lock system, over-current (overload), high-temperature, short-circuit and surge protections built-in. This should be first item in your backpack!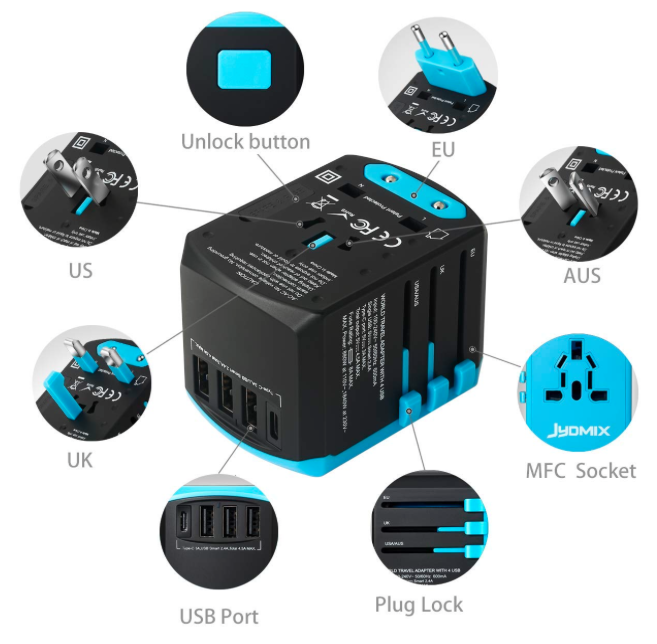 This is a great value, lightweight product which is both a sleeping bag liner and travel sheet! There's no need to pay extra for both. Just unzip the omnidirectional zipper and the sleeping bag liner instantly transforms into a travel sheet. The breathable microfabric is magical. It's just as comfortable as cotton but lighter, smaller and will dry quicker. It will even dry inside the strong mesh storage bag. The large size and the full-size zipper will help you relax even in tropical heat. With the strong microfiber, high quality stitching and a long-lasting zipper you can take it everywhere without worrying about snags or tears. Whether your worried about getting attacked by bugs or concerned about the cleanliness of your bed in a hotel or hostel? This ultra soft, super strong fabric will protect you no matter where you bed down for the night. A perfect travel companion for years!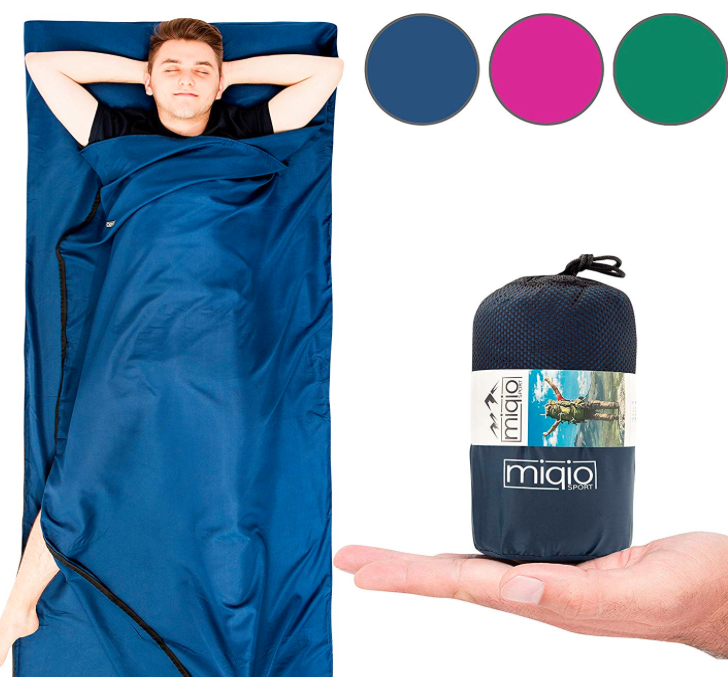 Chin Supporting Travel Pillow
This item is perfect for those travellers who are going to be experiencing long flights, trains or buses. This patented product stops the head from falling forward and comfortably supports the head, neck and chin in any sitting position. It's soft and flexible, providing multiple ways to use it as it can be twisted into several positions. There is a built in snap strap, making it easy to attach to your carry-on for easy access. If your the type of person that doesn't sleep well on planes or other forms of transport this is a must have item. If it can help you get more sleep, you'll wake up at your destination feeling much more refreshed and ready for adventures!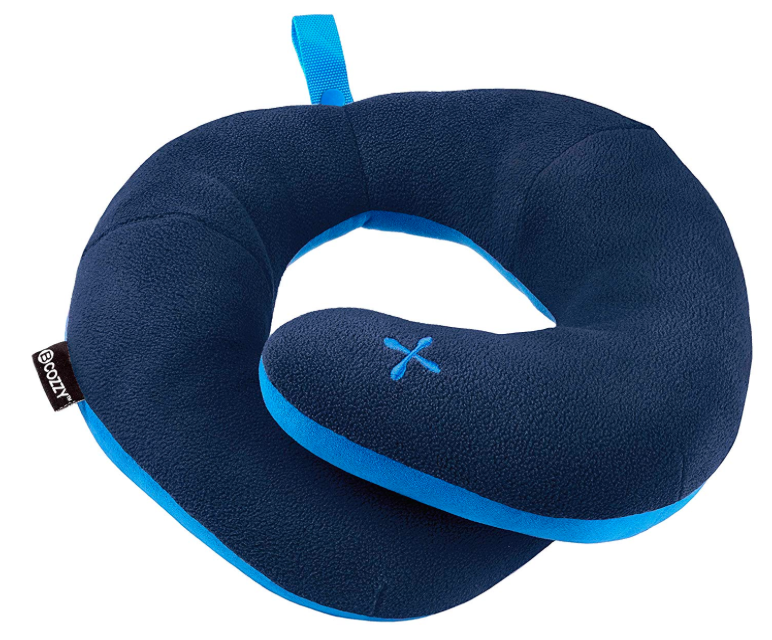 An item you hope you never have to use but may come in handy, therefore it's deemed an essential by us. This is a complete Mini First Aid Kit, there are 100 Pieces included, with 35 different items. It comes in a sturdy hard red case which has different compartments so you can organize what goes where for easy access. The kit is very compact, but still has everything you could require for a first aid emergency. A perfect item to buy and throw in your backpack and hopefully you'll never have to use it!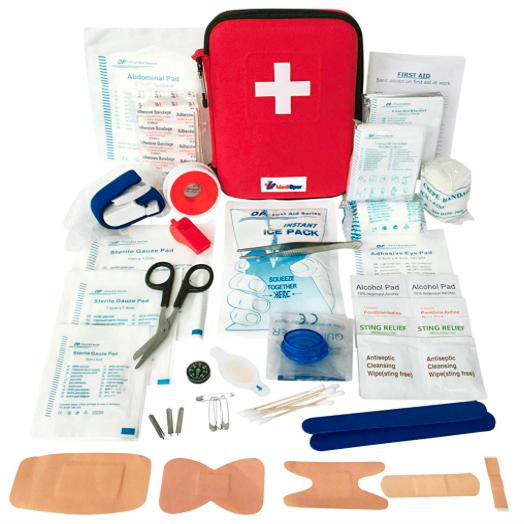 The ultimate travel accessory in 2019! Most people don't leave home without their smart phone therefore you definitely wouldn't go abroad without it. With the right apps, you can find out where to go, what to do, learn the language, record video, take pictures and do everything else! The latest iPhone comes with a 5.8 Inch Super Retina display (OLED) with HDR. It has 12MP dual cameras with dual OIS and 7MP TrueDepth front camera  with Portrait mode and Portrait Lighting. With Face ID setup for secure authentication and Apple Pay available, even if you lose your money as long as you have your phone you can use it as a back up. With the correct planning, your phone can ensure you make the most of your travels and record them every step of the way!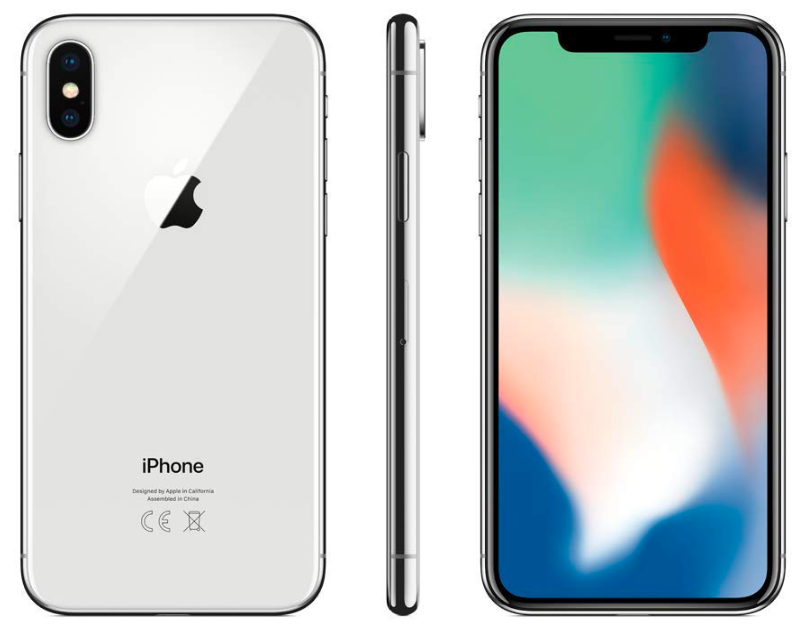 What's the first item in your backpack?