10 Items You Need To Bring On Your Next Hike! Seriously!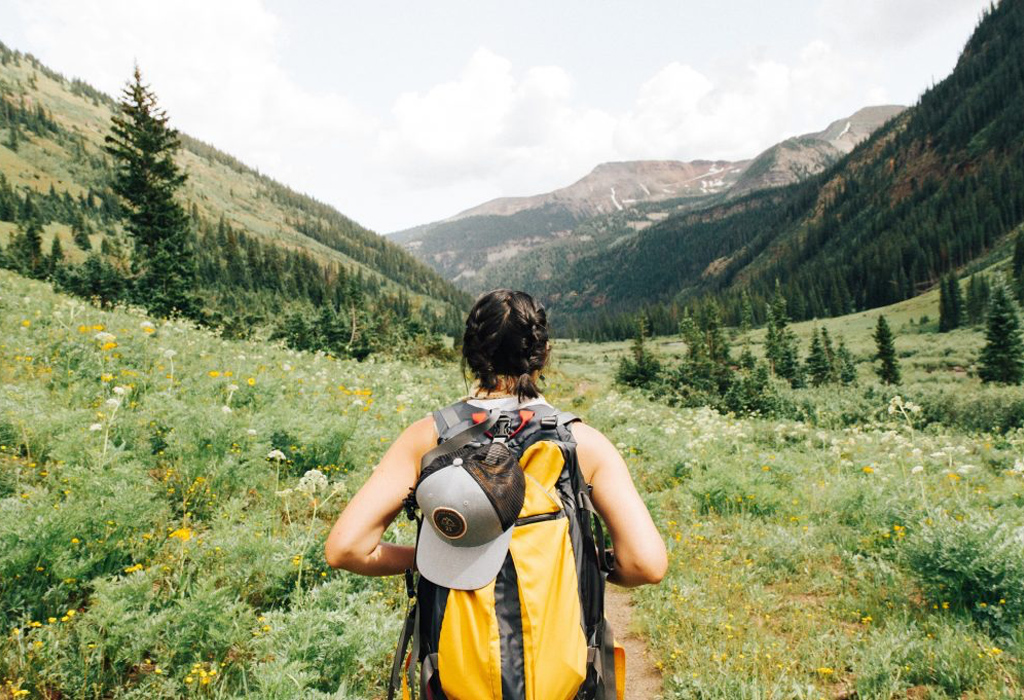 www.hollymandarich.com
Is your next hiking trip coming up soon? Do you need to start getting organised and packing everything you'll need? A lot of people lead really busy lives now and your next mountain adventure can be in front of you before you know it! It can be very easy in the run up to any climb to forget items that will help make your hike and challenge much easier. To help, we've got a list of the 10 must have essentials for any hiking day pack! Whether your taking on one of Scottish Munro's, Asian Hiking Trilogy, Mount Kilimanjaro or bagging any other peak, these items will help you achieve your travel hiking goals!
[thb_gap height="30″]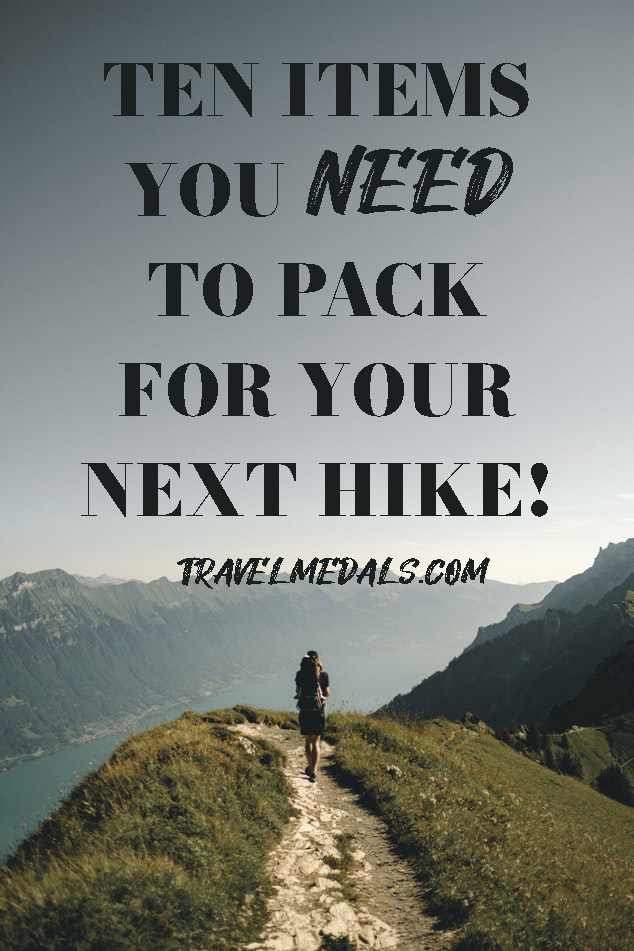 [thb_gap height="45″]
[thb_gap height="10″]
The first essential item required is a lightweight and waterproof hiking backpack with multiple compartments for storing everything you'll need. Look out for breathable mesh shoulder straps with sponge padding to help relieve the stress from your shoulders on long hikes. The size in litres of the backpack should be dependant on the length of hikes your going to be taking. 
[thb_gap height="10″]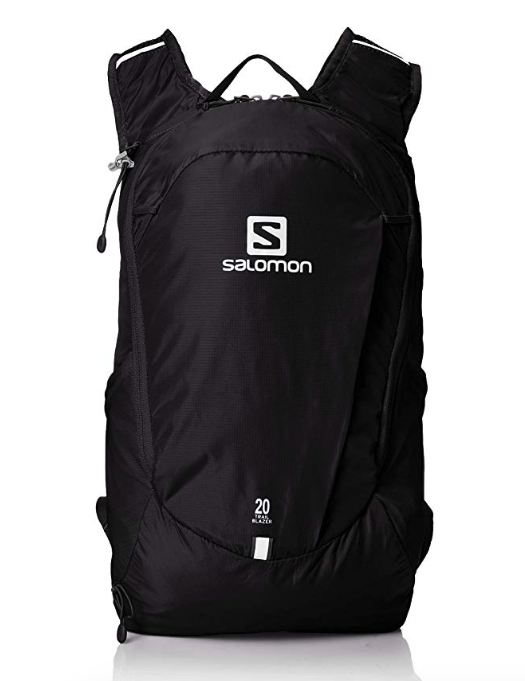 [thb_gap height="45″]
[thb_gap height="10″]
The second most essential item is sturdy waterproof hiking boots specifically designed for protecting the feet and ankles during outdoor walking activities. They are always one of the most important items of hiking gear, since their quality and durability can determine a hiker's ability to walk long distances without injury. 
[thb_gap height="10″]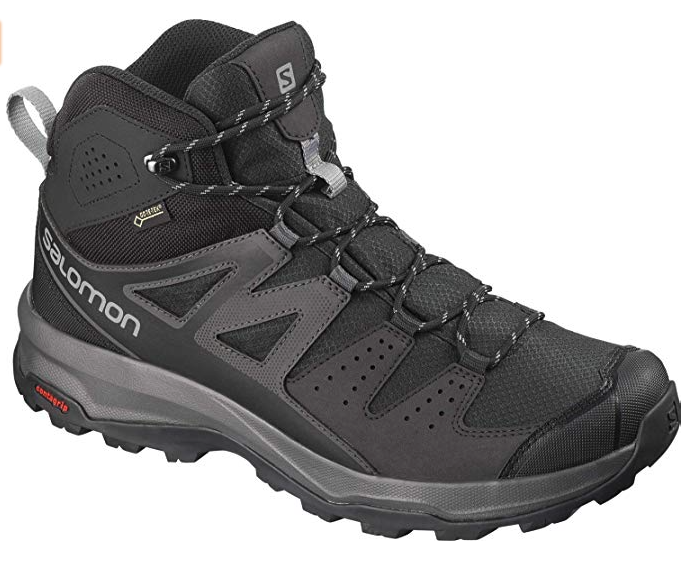 [thb_gap height="45″]
[thb_gap height="10″]
This item needs to fit well with your previously purchased hiking boots. On long hikes comfort is key and finding socks which work well is so important. No sock will ever be perfect and everyone will have different preferences, therefore it's best to try out a few pairs to see which works best for your personally. Finding the perfect hiking socks can really help in preventing blisters, keeping your feet dry and warm and making those hiking challenges much more comfortable!
[thb_gap height="10″]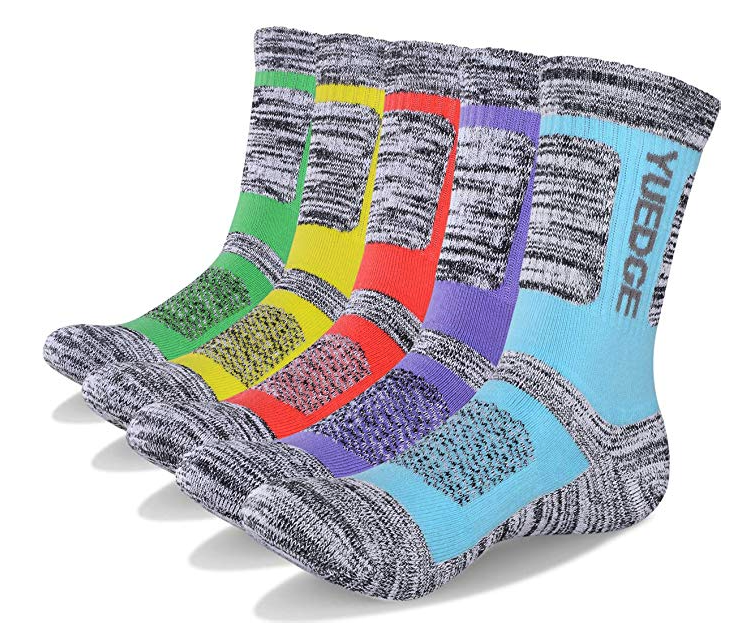 [thb_gap height="45″]
Chilly's BPA-Free Reusable Water Bottle
[thb_gap height="10″]
Carry ice cold water, freshly brewed coffee/tea or hot soup on your next hike. Using advanced double wall vacuum insulation, your favourite drink can be kept cold for up to 24 hours or hot for 12 hours no matter what the outside temperature is! That means you could be trekking up a Nepalese mountain in freezing temperatures warming up with coffee or lying on a beach in Thailand sipping ice cold water. It's designed with an airtight and leak-proof lid to prevent any spills, therefore feel confident there won't be any leaks when you throw your Chilly's Bottle into your backpack! It's durable and eco-friendly, helping to end single use plastic bottles while being BPA-free, phthalate-free, toxin-free. Perfect for any occasion and an essential not to be missed!
[thb_gap height="10″]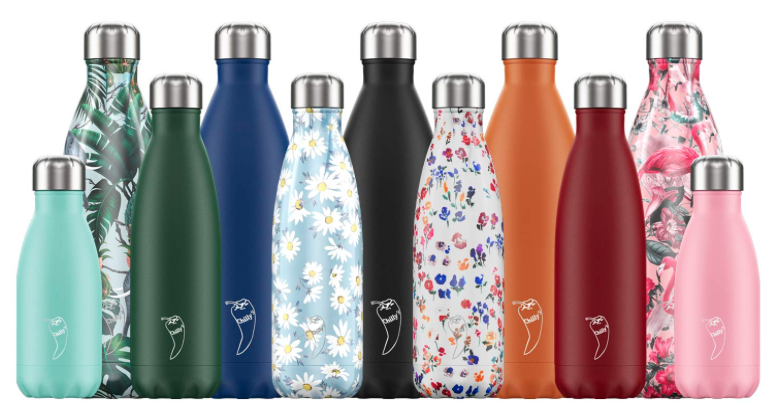 [thb_gap height="45″]
Large Quick Dry Microfibre Towel
[thb_gap height="10″]
Made of 100% Micro-Fiber and drying up to 10 times faster than normal towels, quick to wick away sweat and water from your skin, this is very useful for hiking. Just hang it outside for a few minutes and you can quickly use it again. You can also use it as a handy travel blanket or travel pillow. Only the finest microfiber is used, thinner than SILK, these fibers went through an advanced softening process. The microfiber fabric is antibacterial, helping to inhibit odor and germs, so you don't have to worry about mold, mildew, or that horrible gym-towel stink. It is large enough to double as a bath towel or beach towel but packs down tight for easy portability, the total weight is just 10oz (0.3kg). The hanging loop and mesh carrier bag make this travel towel set very practical and a must have for anyone trying to save space for other items in their hiking backpack.
[thb_gap height="10″]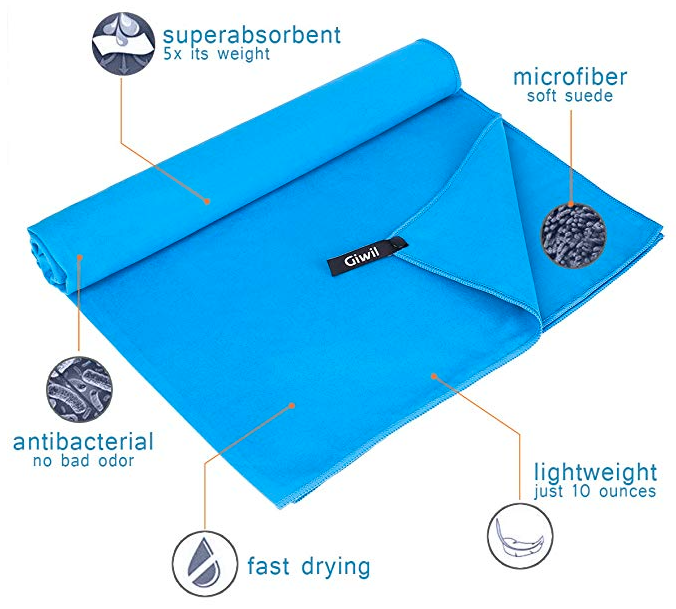 [thb_gap height="45″]
[thb_gap height="10″]
An item you hope you never have to use but may come in handy, therefore it's deemed an essential by us. This is a complete Mini First Aid Kit, there are 100 Pieces included, with 35 different items. It comes in a sturdy hard red case which has different compartments so you can organize what goes where for easy access. The kit is very compact, but still has everything you could require for a first aid emergency. A perfect item to buy and throw in your backpack and hopefully you'll never have to use it! 
[thb_gap height="10″]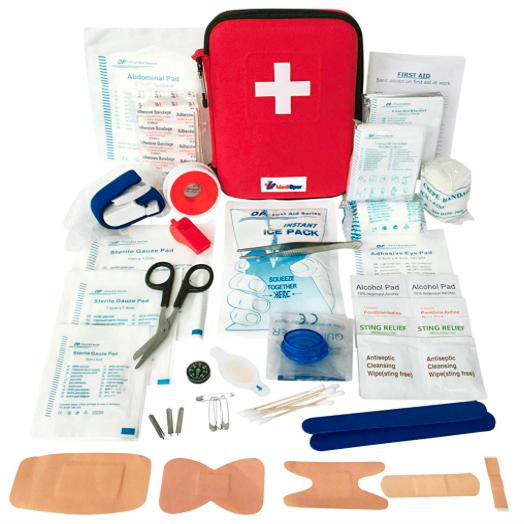 [thb_gap height="45″]
Foldable Hiking Foam Seat
[thb_gap height="10″]
When hiking, it's always good to stop for a few minutes and take in the views, rest, eat, drink and prepare for the next stage of the hike. This foldable and easy to carry foam seat made with high-grade environmental friendly materials is the perfect addition to your backpack. The material used does not stink, with the added extra of high insulation, good flexibility, lightness and resistance to wear and tear. With Humidity and waterproof design, it is suitable for hiking and camping. Allowing you to sit anywhere and remain dry and comfortable. 
[thb_gap height="10″]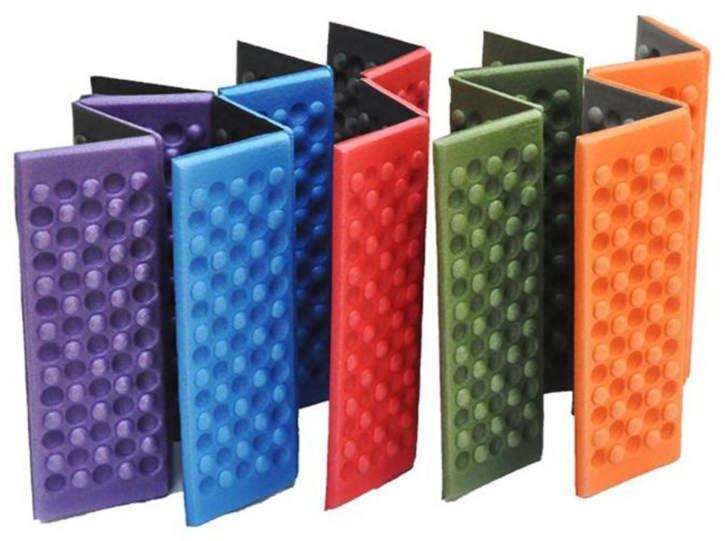 [thb_gap height="45″]
[thb_gap height="10″]
Especially for any multi-day hikes, a multi-tool can come in very useful. With items available for example bottle opener, scissors, pliers, knife, can-opener and many other potential tools, this is a perfect one stop item to bring for any situation. It won't take up much space within your backpack and can provide a solution to many problems you may encounter hiking! 
[thb_gap height="10″]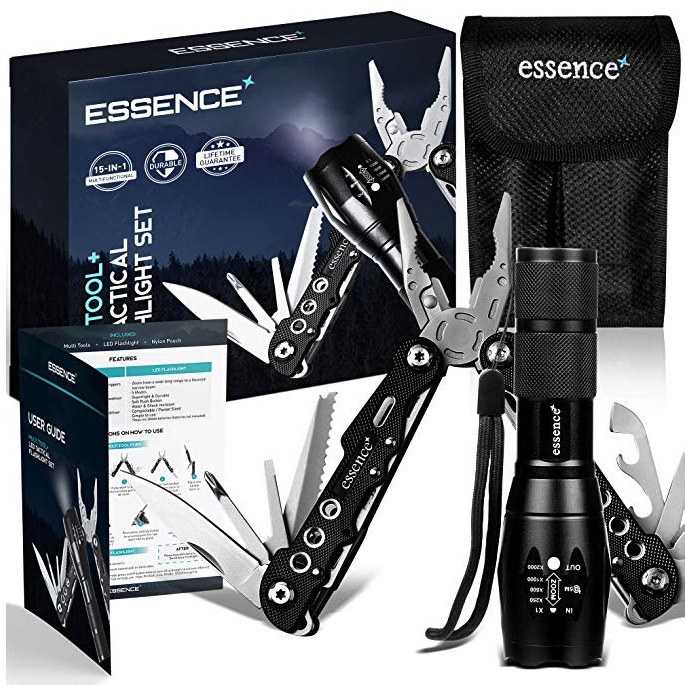 [thb_gap height="45″]
[thb_gap height="10″]
For capturing all the adventures on any action packed hike, it has to be GoPro. It's waterproof, records at 4K HD, takes 12MP photos and has hyper smooth video stabilization. If your using it to capture adrenaline activities like mountain climbing, it can be controlled hands free with voice commands like "GoPro, take a photo" and "GoPro, start recording." Whatever the situation on your travels, a GoPro is the ultimate way to ensure it's recorded in style. As it's very compact, it's the perfect companion on your travels and leaves plenty of room for everything else you need!
[thb_gap height="10″]
[thb_gap height="45″]
[thb_gap height="10″]
The ultimate travel accessory in 2019! Most people don't leave home without their smart phone therefore you definitely wouldn't go hiking without it. With the right apps, you can find out where to go, what to do, take pictures and do everything else! The latest iPhone comes with a 5.8 Inch Super Retina display (OLED) with HDR. It has 12MP dual cameras with dual OIS and 7MP TrueDepth front camera  with Portrait mode and Portrait Lighting. With Face ID setup for secure authentication and Apple Pay available, even if you lose your money as long as you have your phone you can use it as a back up. With the correct planning, your phone can ensure you make the most of your travels and record them every step of the way!
[thb_gap height="10″]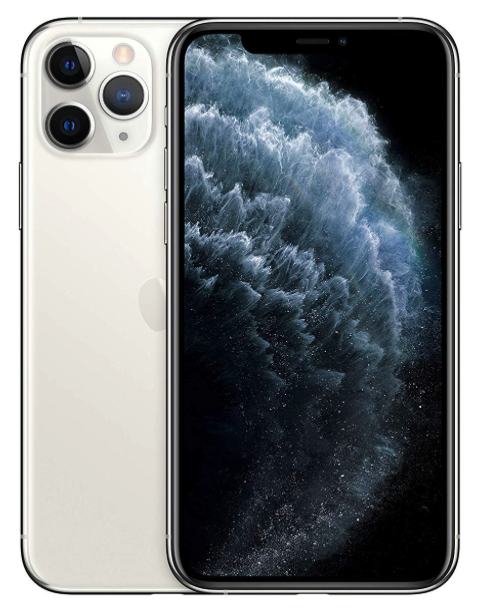 [thb_gap height="45″]
What's the first item in your hiking day bag?