The Best Bars In Berlin, Germany!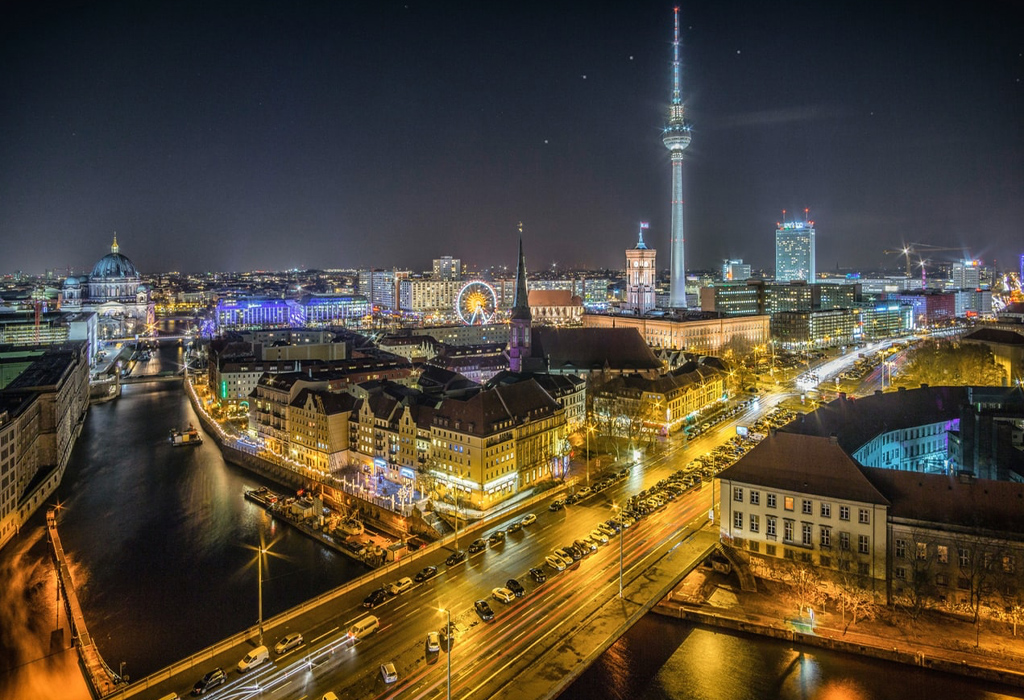 Berlin is best known for its historical associations as the German capital, internationalism and tolerance, lively nightlife, its many cafés, clubs, bars and street art. It can be grouped into 6 districts: Mitte, East Central, North, East and South. Prenzlauer Berg, Kreuzberg, Schöneberg, and Friedrichshain are the main nightlife areas. There aren't as many illegal bars as there were in the '90s but bars open and close faster than you can keep up – check out the bar and cocktail guides in the bi-weekly magazines Tip or Zitty.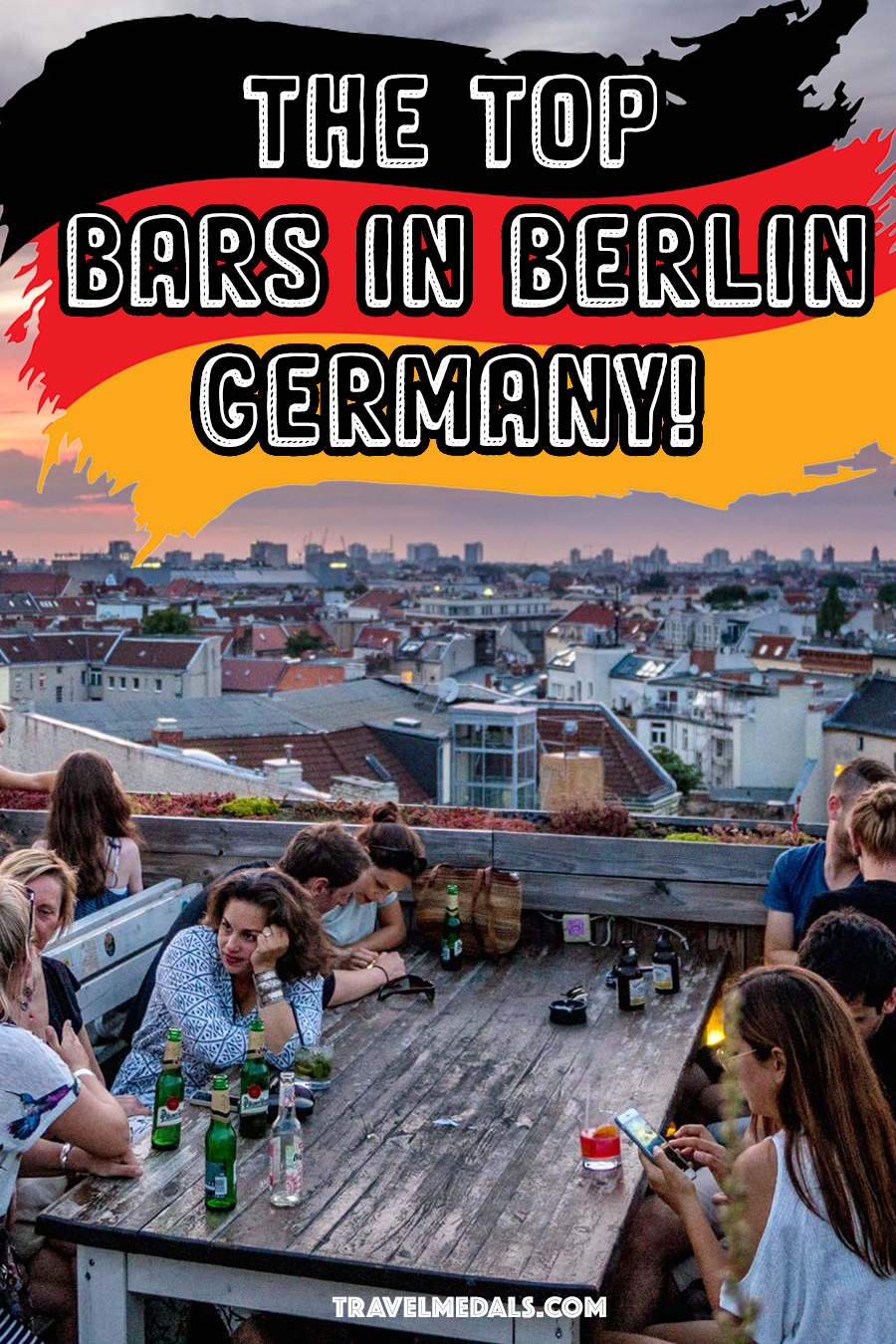 If you like craft beer, then this is your place! 22 beers on tap and a great selection of bottles make this one of the "must-see" bars in Berlin. Located in the vibrant Kreuzberg district, it has a cool minimalist interior. Founded after the great success of the first Braufest in 2014 by its organizers to make sure their friends can drink good beer every day – not only at festivals! Hopfenreich was officially the first craft-beer bar in Berlin City, and though some years have passed they are still open to every new and wonderful thing that is happening to beer! They love craft-beer but they love their customers more, and always try to entertain them with novelties on their 22 taps, while keeping a number of reliable sessionables.
A New York City Neighbourhood style bar aiming to bring old school NYC bar life to Berlin.With a great selection of Whiskey, Craft Beers, quality Cocktails, Slushy's spinning and free popcorn, there is something for everyone. Ask their super friendly and knowledgeable staff for recommendations. Located in Prenzlauer Berg with a chilled vibe and neighbourhood feel to it. Visit during Angry Hour 5pm to 7pm daily for cheap drinks!
A coffee lovers dream, and a craft beer fanatics heaven. There are 2 Castle sites, Friedrichshain and Mitte (Nordbahnhof). The former has 50 beer taps and the latter has 20 beer taps. Their craft beers change regularly and they stock beers from all over the world as well as supporting Berlin based breweries. Some beers are fan favourites and will be on the tap often, where as some are special imports or one time releases so when it's gone it's gone. Also operating as a co-working space with all you need – coffee, croissant, laptop, wifi, view – check. If you're in need of a casual #workspace to complete your next project, The Castle has got you covered. Free wifi, loads of power-points and plenty of cosy corners. Grab yourself a loyalty card at the bar, collect your stamps and a free coffee is on the house. Once you're done being productive they'll even pour you a beer to say well done​.
This bar is located at Linienstrasse 40, right at the entrance of the Rosa-Luxembourg Ubahn. Kaschk focus on high quality coffee, an eclectic selection of Nordic and local craft beer and on top of that you can battle the night away on Germanys´ first shuffleboards. The shuffleboard can be rented for €9 per hour before 18:00 and €18 per hour afterward. The bartenders are very friendly, happy to give recommendations and the music is cool but not too loud which leads to a very relaxed vibe. Follow them on Instagram for more coffee, craft beer, pork, waffles and games. A super stop for any beer lover in Berlin!
Old-school jazz bar with jam sessions every night in the heart of West Berlin. There is a trio of always rotating, best jazz musicians from Berlin and around the world. Open nightly from 8pm with free entry, no reservations required. Every night the audience have the possibility to enjoy high quality live sound absolutely for free. Moreover, they can do it not in a concert hall or a night club, which both put listener in a certain frame of mind, but in a bar while enjoying their favourite drink. There is a great selection of whisky, rum, gin and other liquors. Their speciality are self-prepared, bottle-aged cocktails, when the ingredients have been married together in a glass bowl for a smoother experience.
In a corner of Friedrichshain, which is not yet blessed with plenty of bars, bubbles since 2015, a new drinking fountain. Inspired by the fairy tale fountain of the nearby Volkspark Friedrichshain, the overall concept of the "Fairytale Bar" is based on wondrous stories and fairy tales for adults: dark figures, made-up and disguised, open the door on a bell, receiving several devotional pieces from "Alice in Wonderland" and other fairytales. Room-dividers and curtains create a homely and eerie atmosphere with intimate squares in the darkened bar. The bar menu forms the curious core: men and women receive separate books that emit different scents. Of course, every drink has a reference to a fairy tale in its name, such as Snow White and Rose Red. A very imaginative, exceptional bar concept realized for which Tim Burton was godfather and kidnaps the guests in another world. "Fight for the fairytale, it does exist …"
A classic Cocktail bar, open Wednesday through Saturdays from 7pm. It's a nice bar in a perfect location in the center of Berlin close to the Dome. With a plush interior, fantastic decor and beautiful terrace, it's great place to chill out in style. They have a great selection of creative cocktails. Their friendly, knowledgeable and attentive staff will help pick out the perfect drink for you.
Choose accommodation in Berlin with Booking.com