The Best Bars in Hamburg, Germany!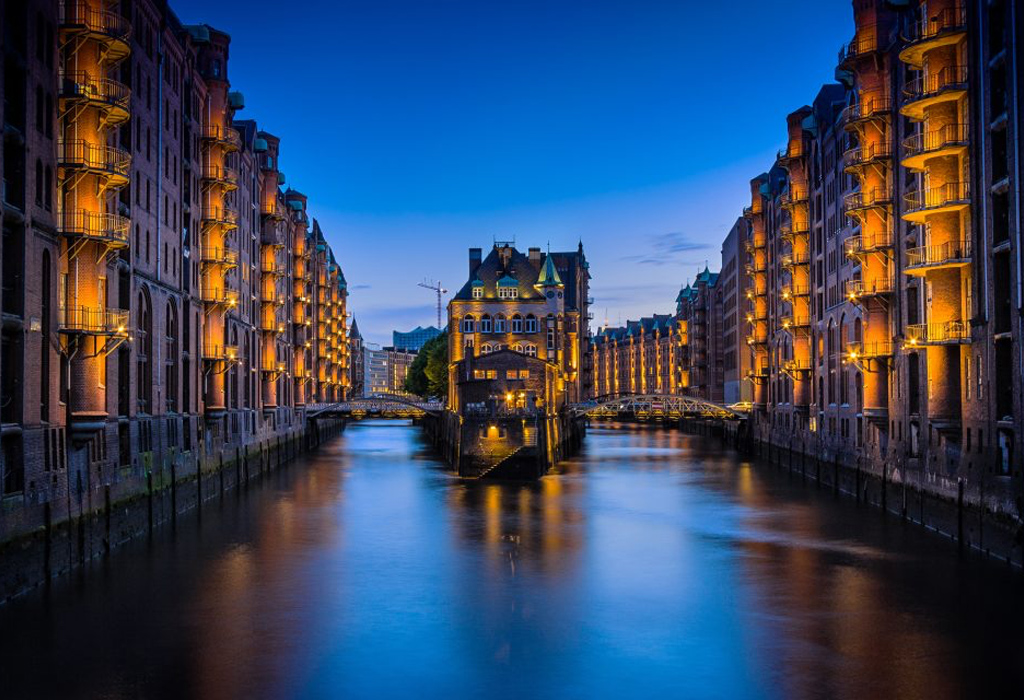 The city of Hamburg has a well-deserved reputation as Germany's Gateway to the World. It is the country's biggest port and the second-busiest in Europe. It is also Germany's second largest city with a population of over 1.8 million and the Greater Hamburg Metropolitan Region has a population of over four million. On Fridays and Saturdays there is huge number of parties. You have to experience the Reeperbahn, on a trip to Hamburg. For barhopping and pre-night-club warm-up the neighbourghood Sternschanze is the ideal place, with its endless amount of good bars. It is easy to get to and close to St. Pauli, where most of the night clubs are located.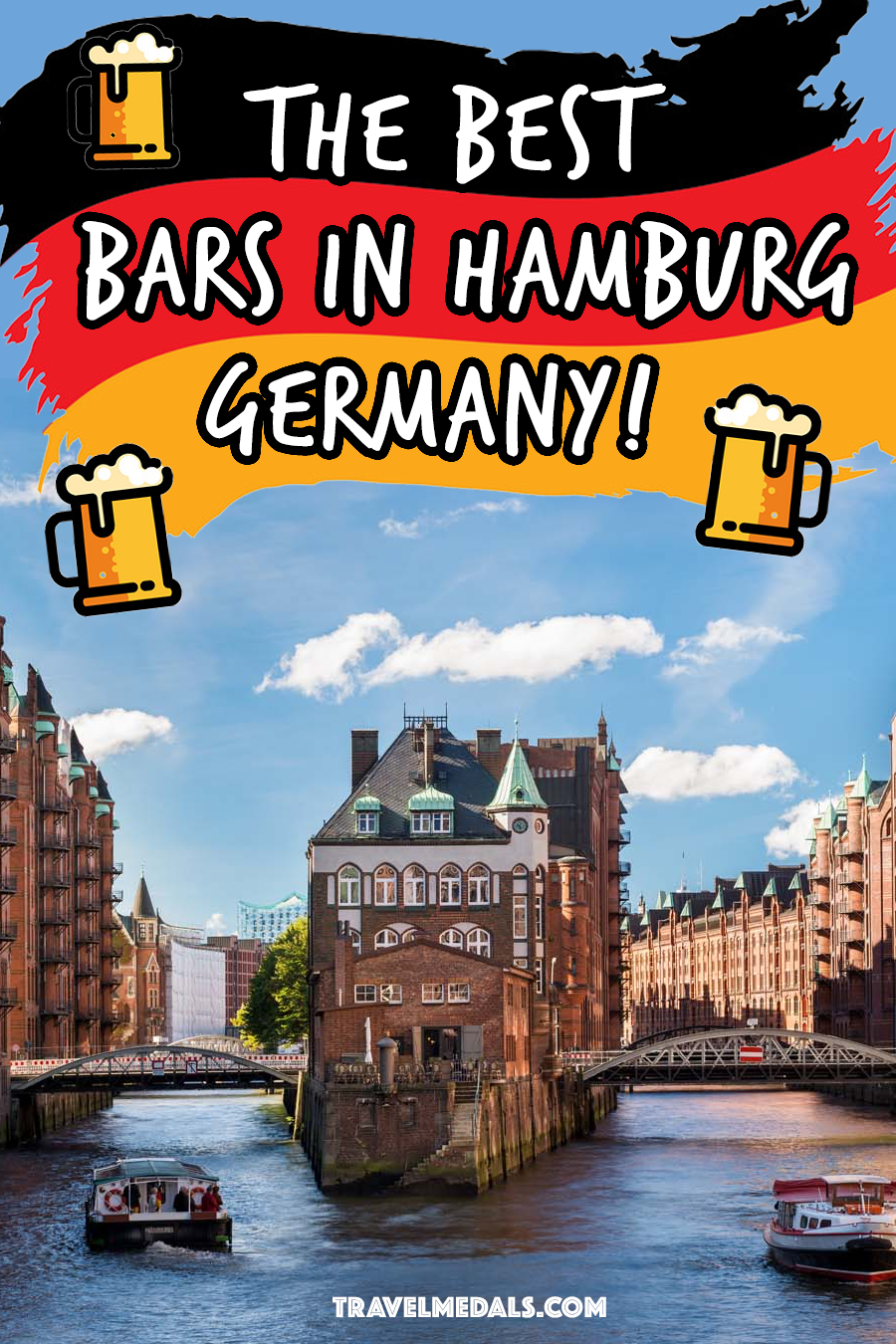 A neighbourhood bar in HafenCity, were precisely mixed highballs are made – their manageable size invites you to try a wide variety of flavor combinations. A highball was once a signal of the American train ride. When a train went through the station and saw a high ball, it was said: You are not on schedule, go faster! Who had to really accelerate, the Boilerman, the one who fired the boiler. In the Boilerman Bar, the bartenders are heaters and the guests passengers on a trip to the good drinking style. While Whiskey is the centerpiece of the original Boilerman Bar in Eppendorf, the HafenCity is all about rum. An ever-growing selection of special rum, special rum highballs and tastings with guests make the Boilerman Bar a magnet for locals and travellers alike.
Mixology bar open daily from 6pm and located at Taubenstrasse 13, it's slightly off the beaten track and hidden from the crowds of Reeperbahn. Their love and focus is for tequila, offering the biggest selection and it's available in most cocktails, though other spirits are available. They offer a daily changing menu including chugs, which are mini-cocktails, allowing customers to try a few more of their liquid masterpieces. It's a smoking allowed bar, but only cigarettes. The service available and staff are fantastic, dedicated to their craft. Why not Go Chug Yourself by dropping by on a trip to Hamburg and trying the 5-course-chug-menu! 
This concept bar is unique and extraordinary, it creates with the help of a cold brew dripper a taste that has never been there before. Imagine your gin taste after mint, grapefruit and cardamom. Add tonic water and ready is a spicy & fresh Gin & Tonic: the "Mayribi Gin & Tonic". It's your choice to choose between classic cocktails and their own created drip cocktails. Every month they try to give you something new with their monthly special drink. Open from 6pm six days a week and closing at 1am Monday to Wednesday, 2am on Thursdays and 3am on Friday and Saturday. With their passion for cocktails you get the possibility to enjoy a new experience on taste!
A little relaxed man-made beach oasis with the most fantastic view of the Elbe river and the docks beyond. It's got a great atmosphere with sand, palm trees, beach chairs and a boardwalk. Only a short walk from some of the main sights in the city such as the fish market and the old Elbtunnel. It's OPEN ALL YEAR, in the winter from November to March in the heated Hacienda, with winter cocktails and fondues and to enjoy the view of the illuminated harbour. Then in Summer visit for refreshing summer cocktails and to relax on your island in the city to look over the beautiful view of the Elbe in the best Hamburg weather. Anyone not making a detour to StrandPauli during their visit to Hamburg, has definitely not seen everything, that's for sure!
Founded in March 2016 and located at Kleine Freiheit 42, near the Reeperbahn this bar serves up classic drinks & Cuban cigars. It's a great place to visit for drinks after dinner. A cosy, chilled, cocktail bar setting with excellent friendly service and fair prices for the area. There is a suitable drink for every palate because of the great variety of cocktails. There are no boring standard drinks here, it's all about super delicious and high-quality creations born out of a lot of love and dedication. The bar is also a smoker's lounge with a nice selections of cigars available as well. Why not pop in and try their amazing popcorn!
They can't wait to welcome you at Turmbar, arguably Hamburg's most extraordinary bar. To reach it, located upstairs in a former bunker in Hamburg-Rotherbaum, you'll have to climb up a steep staircase. But don't let that scare you away. A visit to their bar is well worth the extra steps! Upon arrival upstairs you can expect a comfortable ambience with atmospheric lighting, comfortable chairs and a menu with countless drinks. In addition to a large and unique selection of different spirits like whiskey, gin, tequila, rum and vodka, they also mix delectable cocktails and classic long drinks. For those who want more of an experience they also offer cocktail workshops were they'll show you how to shake things up with some impressive drinks. There are also Whisky and Gin tastings available. You can find Turmbar on Rothenbaumchaussee, directly across from the main buildings of the University of Hamburg. 
The end of a good day in the fishbowl is the beginning of an even better evening. With high-quality drinks or draft beer, every dry throat is pampered in retro-loungy atmosphere at perhaps the longest bar of the hill. Whether it's the Moscow Mule, their world-famous Caipirinha or fresh draft Zippel von Hahn, beer is always a good choice. On comfortable seating in an open space, friendships can be built, new acquaintances deepened or the world changed for the moment.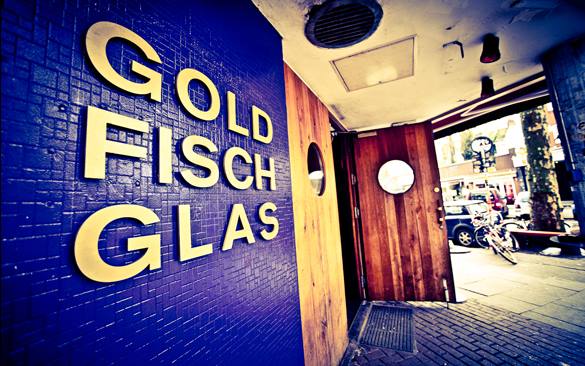 Choose accommodation in Hamburg with Booking.com