The Best Bars in Cologne, Germany!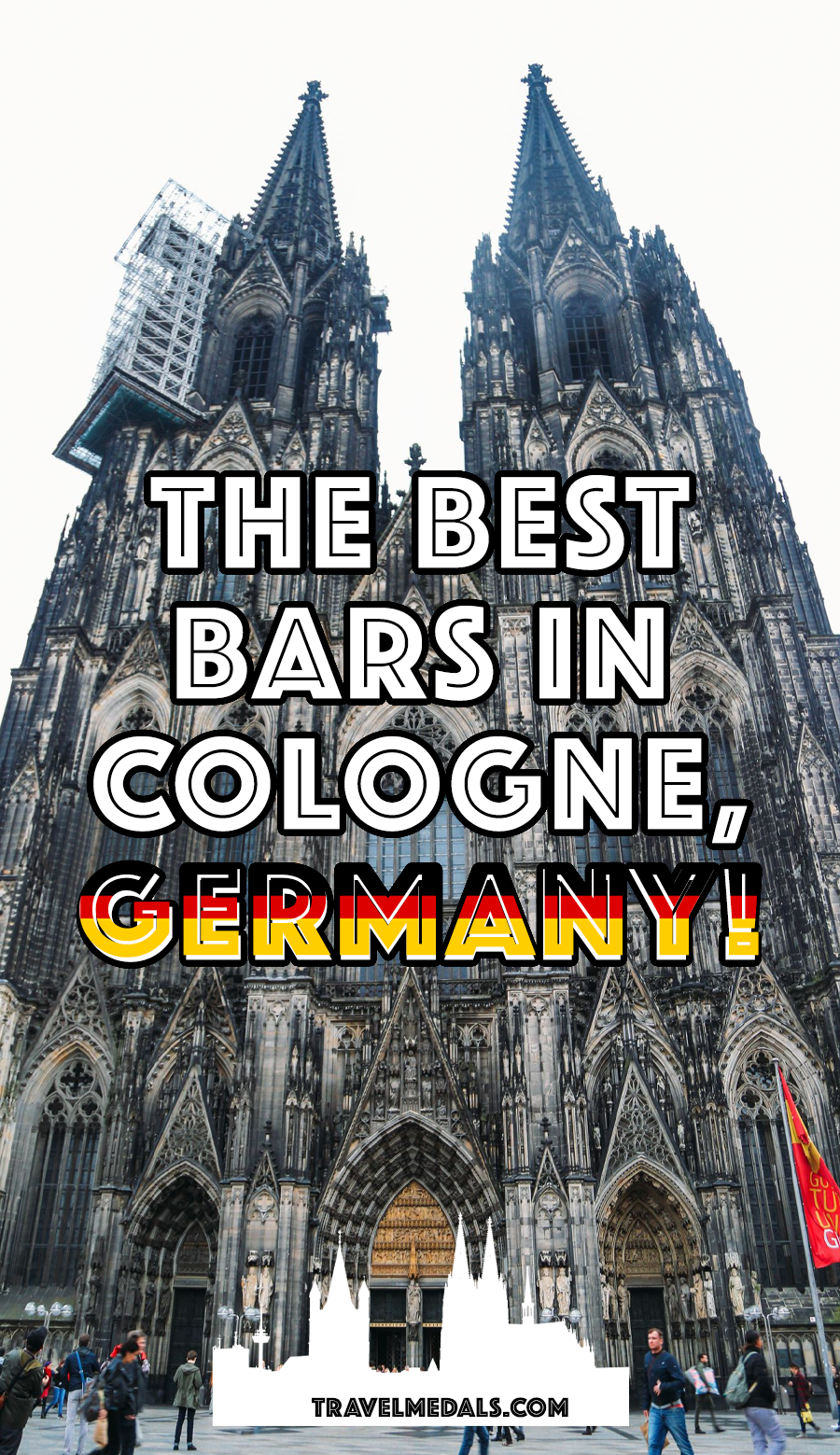 Cologne (German: Köln) is situated on the river Rhine, it's the largest city in North Rhine-Westphalia and the fourth largest city in Germany with more than 1,000,000 inhabitants. In medieval times it was the largest city of the Holy Roman Empire. It is one of the nation's media, tourism and business hotspots. Cologne is known to be one of the most liberal cities in Germany. The distinctive flavour to the city of Cologne is often linked to the city's inhabitants, or Kölsche, who take an enormous amount of pride in their city.
Cologne's citizens are very friendly and jovial people, welcoming tourists of all types and with all interests. Typical Cologne beer is called "Kölsch" and served in bars around town in small glasses, called "Stangen", of 0.2l. That way the beer is always fresh and cold. Don't worry, waiters will be fast to bring you a new one once your old one is (almost) finished. Below we have a list of some of our favourite bars around the city. 
Since its foundation in 1999, the Spirits has held its own as one of the very best bars in Cologne and Germany. Whether classic cocktails or the latest in-house creations, whether to start your night or after a great dinner and whether in a business suit or in cool sneakers: the Spirits' professional bar team has both the expertise and the aspiration to fulfil the desires of each and every guest. Great music is also a part of the mix, as some of the city's most experienced DJs play sounds from Jazz to House. A modern, hip and trendy bar, that's really easy to locate on Engelbertstraße in an area teeming with pubs, bars and restaurants. Spirits is open 20:00 – 02:00 Monday through Thursday and stays open an extra hour to 03:00 on Friday & Saturday but it's closed on Sundays. Now, how about a drink?
The personal connection between Bartender and guest is their most important commandment. Their friendly and courteous team is always there for customers and wants to give them the feeling of well-being that makes every visit to SEIBERTS unique. British club chairs and elegant chaise longues harmonize with silk wallpaper and lovingly decorated floral arrangements. The courtyard terrace features stylish antique garden furniture but the focal point of Seiberts, however, is the custom-made bar. For cigar lovers an extensive range is available and the cocktails are exquisite from the old school to new unusual creations. Seiberts wants to revive the aperitif culture, therefore, it opens at 17:00 o'clock. Let yourself be enchanted by the extraordinary atmosphere away from the hustle and bustle of the city starting at 5pm immersing yourself in the drinking culture of the golden 1920s.
New in the world of innovative and experimental beer world? This unique taphouse in the heart of Cologne's old town allows customers to discover an extraordinary variety of innovative beers from Germany and around the world! It was Cologne's first Taphouse with 15 artisan brewed beers fresh on tap and up to 100 more bottled beers. It's cosy with friendly staff and board games available as well as the finest in Beer Culture. They also offer two courses, a beginner tasting course to try 7 different beer styles, learning more about this modern beer world in a relaxed atmosphere. For the more advanced beer lovers, they offer a home brewing course. On their exclusive home brewing course, you'll learn in detail how to brew your own beer using traditional kitchen utensils, guided through the brewing process step by step.
Located at Bismarckstrasse 44 and open 20:00 to 06:00 from Tuesday to Saturday. Barracuda is located in the middle of the Belgian District. The name is derived from street names in the vicinity, referring to Belgian provinces or cities. It's the kind of bar that every city should have – friendly, lively, great music and superb cocktails. Barracuda makes a great stop for both locals and tourists at the start of the night or on a pub crawl around this district. 
Located at Sudermanplatz 3 and providing a cool and ambient atmosphere. Their helpful and polite staff, making it a great spot for tourists visiting the city. Their cocktails are contemporary drinks, changing with the season and inspired by the neighbourhood. Suderman loves vinyl and on Fridays and Saturdays, welcome the best Funk, Soul and Hip-Hop DJ's in town. Suderman is open 19:00 – 02:00 Monday through Thursday and stays open an extra hour to 03:00 on Friday & Saturday but it's closed on Sundays. Why not stop by on Monday for their famous Pastrami and get a Herrengedeck (Boilermaker) on the house!
They believe that each drink tells a story and with the necessary craftsmanship, can take all the senses of the guest on a journey. Located at Hohenzollernring 43 and open 17:00 to 03:00 daily but extended to 05:00 on Fridays and Saturdays. The cocktails are amazing, a mixture of the bartenders ability, but also the very good quality of the ingredients. If you have questions, you can always ask the knowledgeable staff and get a competent answer. In addition to the already well-known cocktails, there are also very great own creations on the Skweeze menu both being lovingly and creatively designed. 
Choose a hotel in Cologne with Booking.com