The Best Bars In Munich, Germany!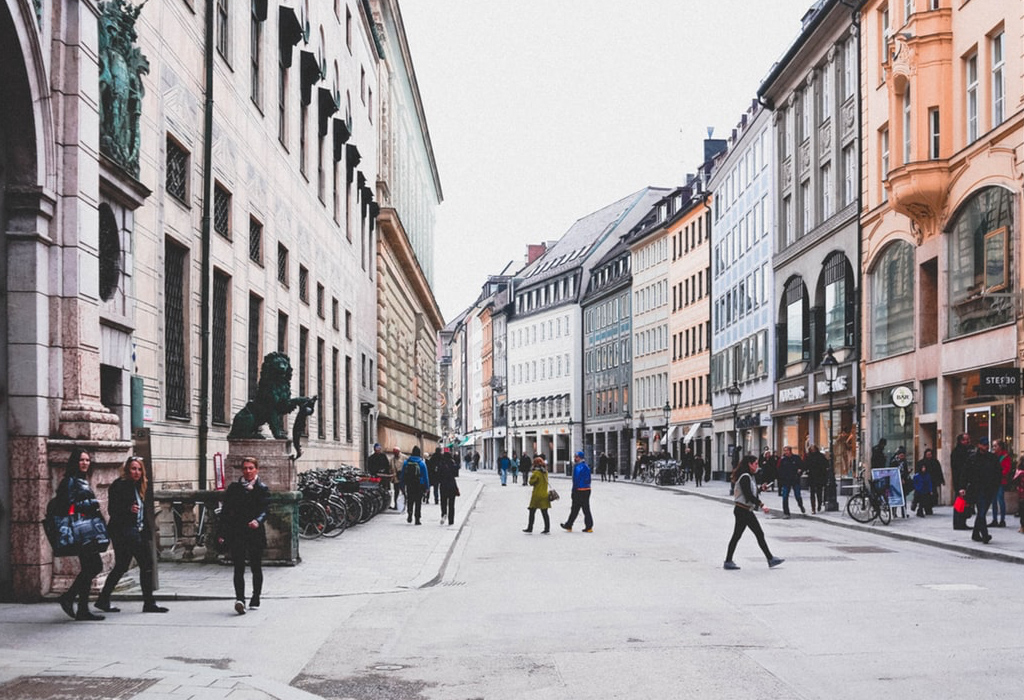 The capital city of Bavaria. Within the city limits, Munich has a population of more than 1.5 million, making it the third-most populous city in Germany. located at the river Isar in the south of Bavaria, is famous for its beautiful architecture, fine culture, and the annual Oktoberfest beer celebration. Munich's cultural scene is second to none in Germany, with the museums even considered by some to outrank Berlin in quality. Many travelers to Munich are absolutely stunned by the quality of the architecture.
If asked for things typical German, many people will have beer on top of their mind and no other city symbolizes German beer culture as Munich. There are six major Munich breweries: Augustiner, Hacker-Pschorr, Hofbräu, Löwenbräu, Paulaner, Spaten-Franziskaner. On top of these there are plenty of breweries in the surrounding area – even the Munich International Airport has its own brewery called Airbräu. If you happen to be unfortunate enough to miss Oktoberfest, you can still experience Bavarian beer culture at its best in one of Munich's many beer halls and beer gardens as well as restaurants and bars. Below is a list of some of the best bars in the city.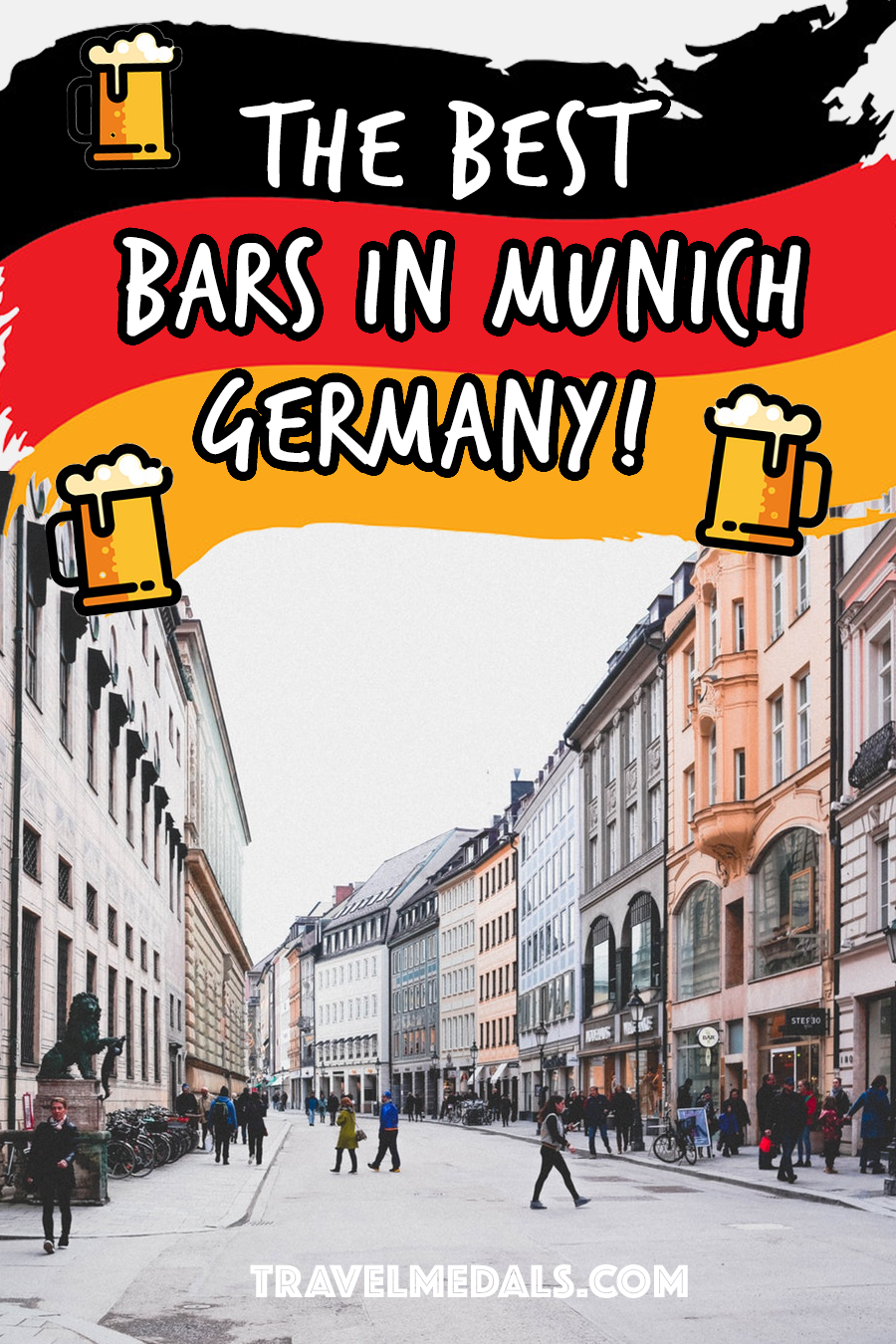 Specialising in excellent creative craft cocktails, the drinks on offer are really unique. Located at Baaderstr. 68 and open every day from 8pm, closing at 1am each night apart from weekend nights Friday and Saturday when closing hours are extended by 2 hours to 3am. The bartenders are knowledgeable, super friendly and very customer oriented, making drinks with passion and dedication. The venue is not huge therefore gets overcrowded and you may have to enjoy your drink standing but the atmosphere is still nice and relaxed. The cocktails are a bit more expensive than other bars, but are worth every single cent! The signature drink of the bar is served in a Chinese takeaway noodle box and is a must try when in Zephyr!
An international sports bar located in the heart of Schwabing, with a comprehensive range of sports coverage, live music and a lot of other great events! On two projector screens and five televisions strategically placed around the bar, you can see live coverage of Bundesliga, Champion's League, Premier League and other international leagues. As well as a range of other sports for example Rugby, American Football, Australian Football, Baseball, Basketball, Cricket, Golf, Formula 1, Tennis, Ice Hockey and Boxing. Try your luck with their legendary Pub Quiz every Monday night (in English), or show off your singing talent at Karaoke on Thursday nights.  It's always a great night at the Keg Bar!
A cool neighbourhood craft beer bar, perfect for a pint and a friendly game of darts! Owned by a real beer connoisseur who can explain everything about all the beers and ales on the extensive and continuously changing drinks menu. Located at Agnesstraße 54, The Crowbar is all about Beer and Rock. And Beer. And Rock. It's a great little place to try something away from the normal traditional brews you will find in Munich as there is no mainstream beer on the menu – this place only offers products from small breweries, locally and internationally. A great spot to experiment with craft beers on a trip to Munich!
A cozy sofabar on Gärtnerplatz, perfect for a laid-back, chilled evening, it turns into a trendy party venue at the weekend with a mix of indie, alternative and electro music. Located at Buttermelcherstraße 6 in downtown Munich. The bar is quite small therefore you may have to stand but the cocktails are very nice and the atmosphere relaxed. A great spot for Gin lovers as they have a very large selection and offer gin tastings providing information about the history and origins of Gin. The happy hour from 19:00 to 21:00 and from midnight is definitely recommended! 
Welcome to the oldest Latin American bar in Munich. Since 1999, this Cuban bar has been bringing Latin American rhythms to Munich city center. As in Cuba itself, nostalgia mixes with Latin American joie de vivre. Get carried away by the hot sounds of their DJs and forget about everyday life! With vivacious sounds of latin-house, merengue, bachata and salsa, the mood quickly reaches its climax. The spontaneous dance performances of female guests on the bar fuel the mood even further. The bartenders offer a superb selection of cocktails and have been awarded multiple times for this. The live bartender shows on the weekend are always a highlight for customers. The successful combination of Latin American serenity and spirited rhythms makes the "Cohibar City" a very popular meeting place.
Providing creative cocktails in a cozy relaxed atmosphere with a fine bar culture, creative cocktails from high-quality ingredients and an excellent selection of spirits. Open Monday from 19.00 o'clock and Tuesday through to Saturday from 20.00 o'clock. There are no seat reservations and no card payments possible, so bring cash! If you don't know what to drink the barmen are at your disposal, ready to suggest the best drink for you personally. A must stop for anyone in Munich with a desire for exceptional cocktails in a relaxed bar with a super attentive team!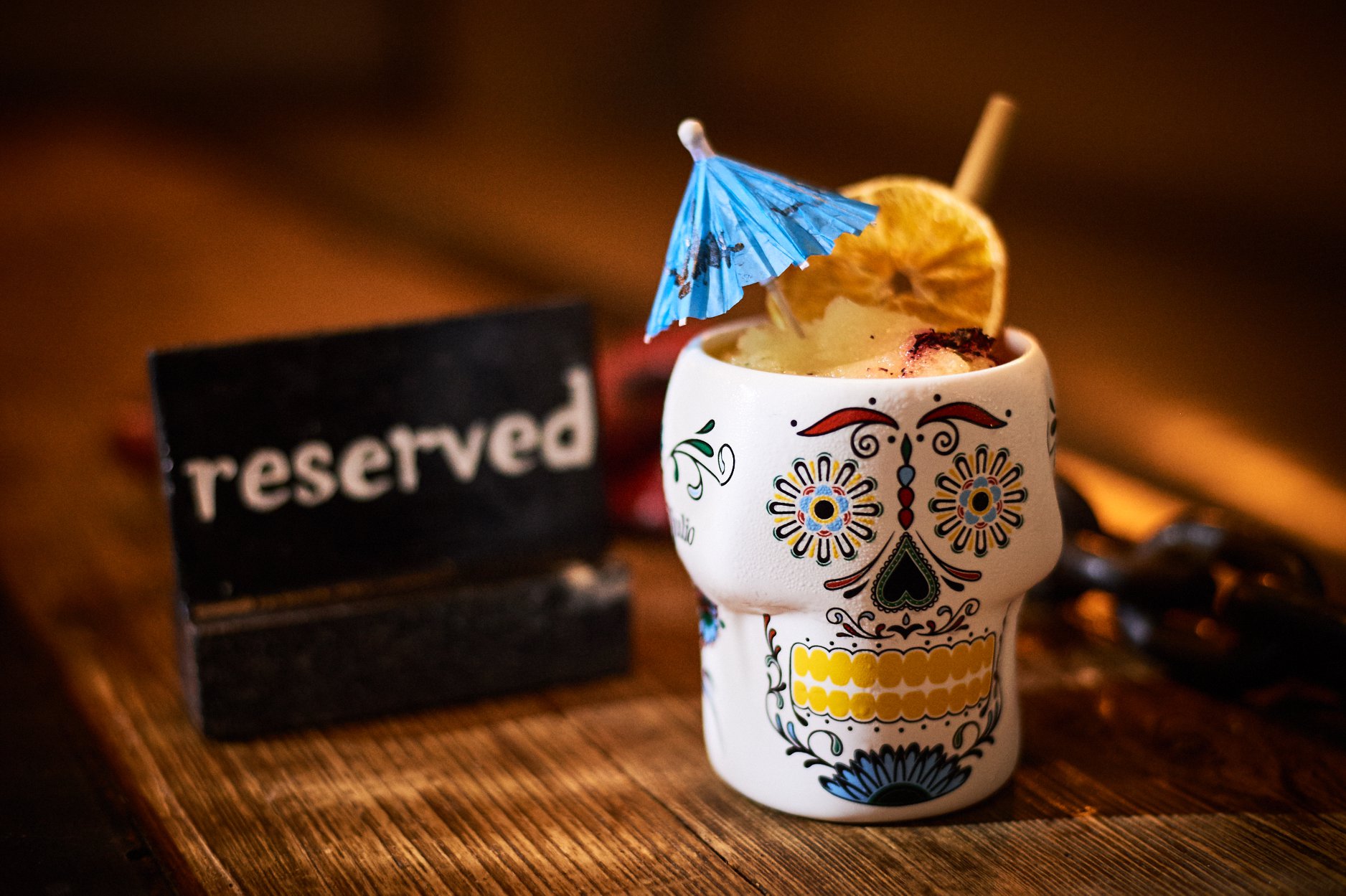 Experience Irish hospitality in the heart of Munich with people from all over the world who come to relax, enjoy Guinness, listen to live music and make new friends. Also on offer is a large beer garden sun terrace with views of the Frauenkirche, one of Munich's landmarks. Their friendly staff will be happy to help you with your choice of food whether it's Original Irish Stew or a luscious BBQ burger. Killian's is also known for its great live music! Six days a week: Irish Folk and weekends Rock & Roll and Rhythm and Blues with a karaoke party on Sundays. Ned Kellys Austrialian bar is their sports bar, with all kinds of sport shown including GAA, Rugby, Football, Aussie Rules and Golf. It's an easy place to find, a short walk from Marienplatz which is on all major S Bahn lines.
A secret beacon for true classic bar and exquisitive cocktail connoisseurs in Munich. Due to the small size of their bar, groups with 6 or more persons must have a reservation, with a minimum order of 50€ per person. They do not serve wine, beer, coffee, tea, soft drinks, shots, etc. This is strictly a cocktail bar and requires appropriate dressy attire. For those that make the effort, they will be rewarded with a slow but sophisticated atmosphere taking time to really get into the genius and truly appreciate this bar cultivated ambiance. Definitely not a venue for big, raucous groups looking for a wild night out.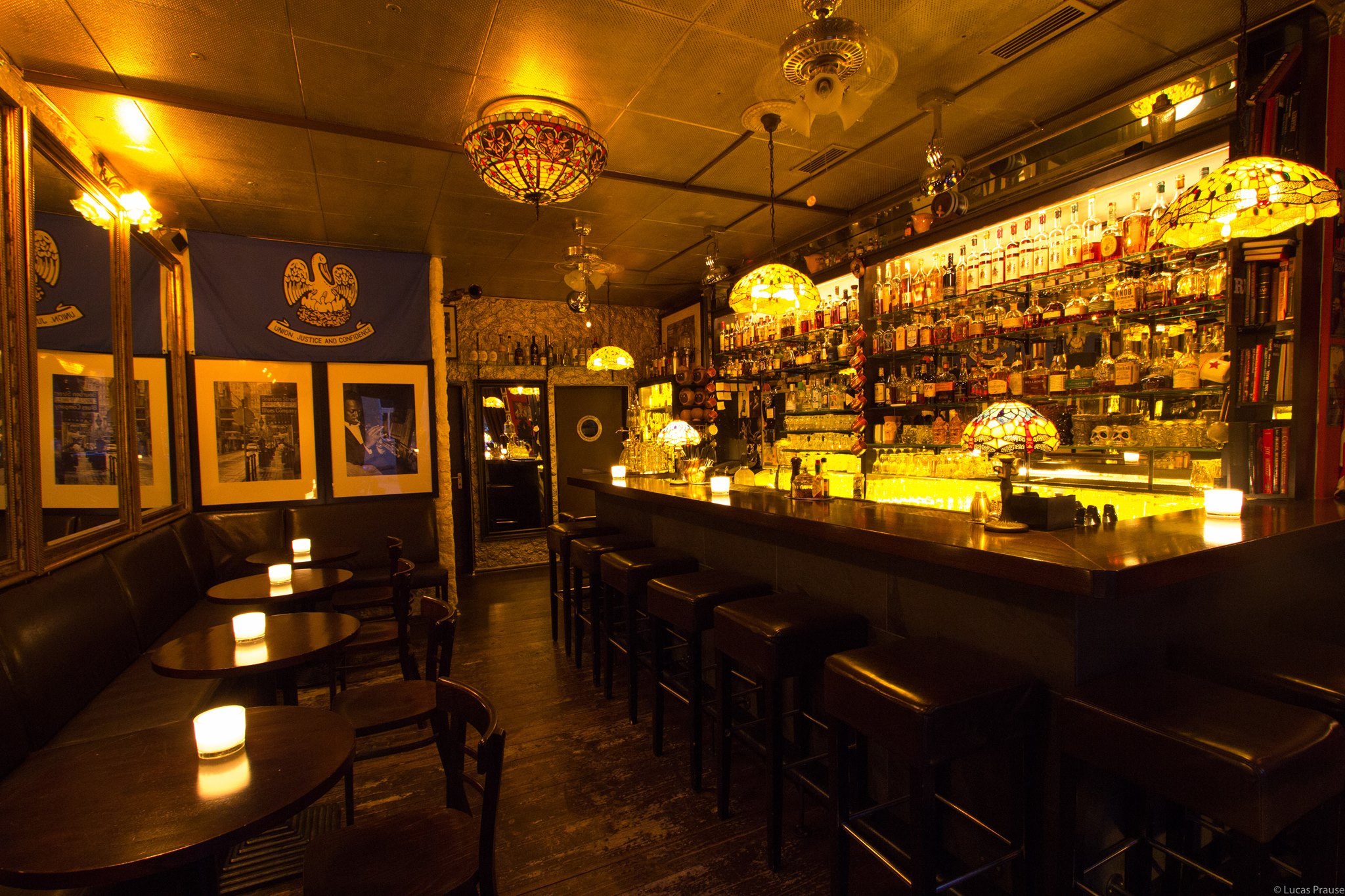 Choose accommodation in Munich with Booking.com