Great Britain's National 3 Peaks Challenge!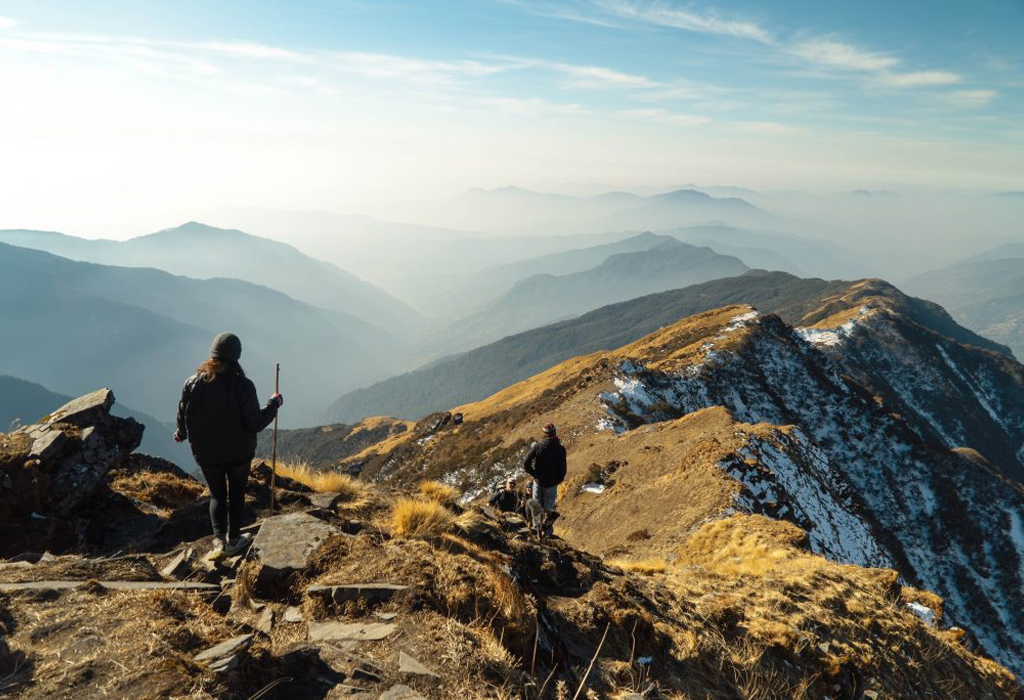 Can you conquer the 3 peak challenge?
The highest points of Great Britain across England, Scotland and Wales!
An event in which participants attempt to climb the highest mountains of England (Scafell Pike), Scotland (Ben Nevis) and Wales (Snowdon) within 24 hours. It is frequently used to raise money for charitable organisations. Walkers climb each peak in turn, and are driven from the foot of one mountain to the next. The total distance walked is estimated at 42 kilometres (26 miles) to 44 km (27 miles), with a total ascent of 9,800 feet (3,000 m).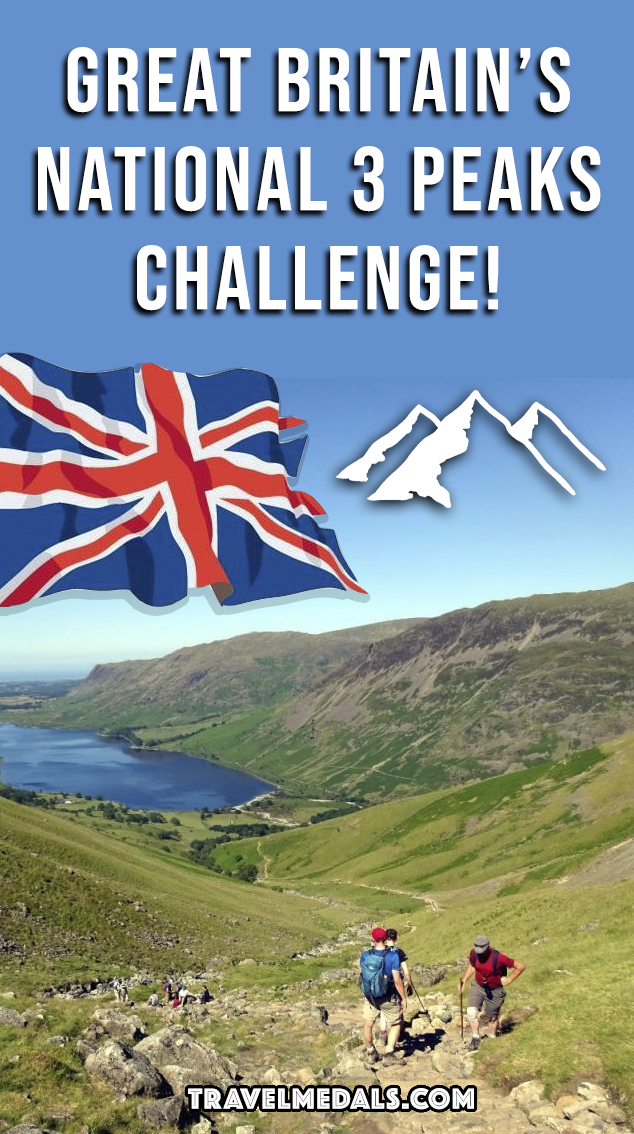 The Challenge
To complete this challenge you need to bag the 3 peaks below within 24 hours:
Hike to the top of Ben Nevis (1,345 m or 4,413 ft)
Hike to the top of Scafell Pike (978 m or 3,209 ft)
Hike to the top of Snowdon (1,085 m or 3,560 ft)
Afterward upload a photo at the top of each peak!
If you want you can also share your health stats for the day showing distance and times or your well deserved food & drink rewards at the end of the hikes!
Tag @travelmedals on Instagram or Facebook.
Once the summits have been ascended and the challenge completed you can buy the Three Peaks Challenge Medal below.
Additional Information
The best place to start your research is the Three Peaks Challenge site. It has all the information required to complete this challenge. It also includes everything needed to organise your own 3 peaks challenge as well as their own open National 3 Peaks Challenges which can be booked. This is a tough physical challenge therefore ensuring there is a dedicated driver and a good group with the skills necessary to complete this challenge is a necessity. 
For those that would prefer to bag these peaks in their own time, they can complete the challenges individually. We have peak challenges for Snowdon, Scafell Pike and Ben Nevis. 
Three Peaks Challenge 2018 | My Instagram Story
Watch Anthony Mayatt, Lifestyle Coach and Personal Trainer take on the 3 peaks through his Instagram Story. It was one of his dreams to complete this challenge and if it's one of yours as well, this video is great motivation. In his own words: "As it was such a tough challenge, you didn't really get a chance to stop and take pictures so had to be quick on the go. I uploaded my Instagram stories on the bus between climbs and saved the whole thing. Maybe this isn't the video you were expecting when clicking a three peaks video but hopefully gives you an insight into what you are getting if you ever attempt it. Apologies for the swearing and hope you enjoy". Follow Anthony on Instagram at breathefitnessuk. 
Have you got this epic challenge on your bucket list?