Mount Hallasan Summit Challenge in South Korea!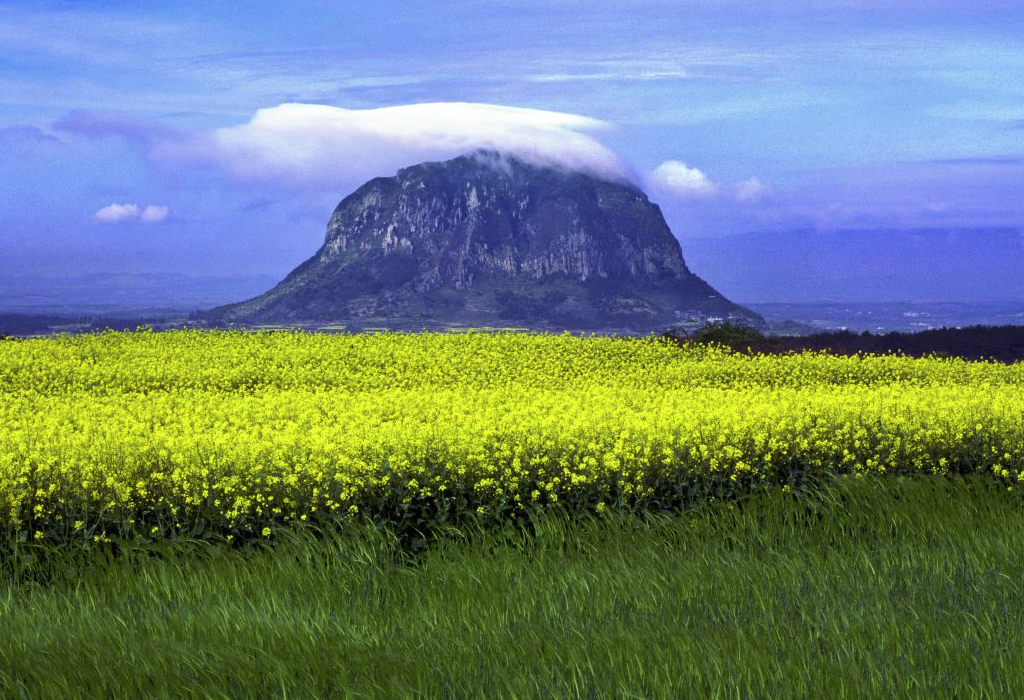 www.tourismontheedge.com
A shield volcano that forms the bulk of Jeju Island in South Korea. The mountain can indeed be seen from all places on the island, but its peak is often covered in clouds. The area around the mountain is a designated national park, the Hallasan National Park. There is a traditional Korean local saying that "Jeju Island is Hallasan, and Hallasan is Jeju." There are five hiking trails on Hallasan.  Only the Gwaneumsa and Seongpanak trails lead to the summit. It is the highest mountain in South Korea and is worshipped by people because they think that gods and spirits live on it.
Han represents the universe, and la means "pull". Both words mean that the mountain is high enough to pull the universe. According to the old legend, if anyone were to climb up the mountain, see a star and call out 노인성, they could live a longer life. Hallasan is commonly considered to be one of the three main mountains of South Korea, along with Jirisan and Seoraksan.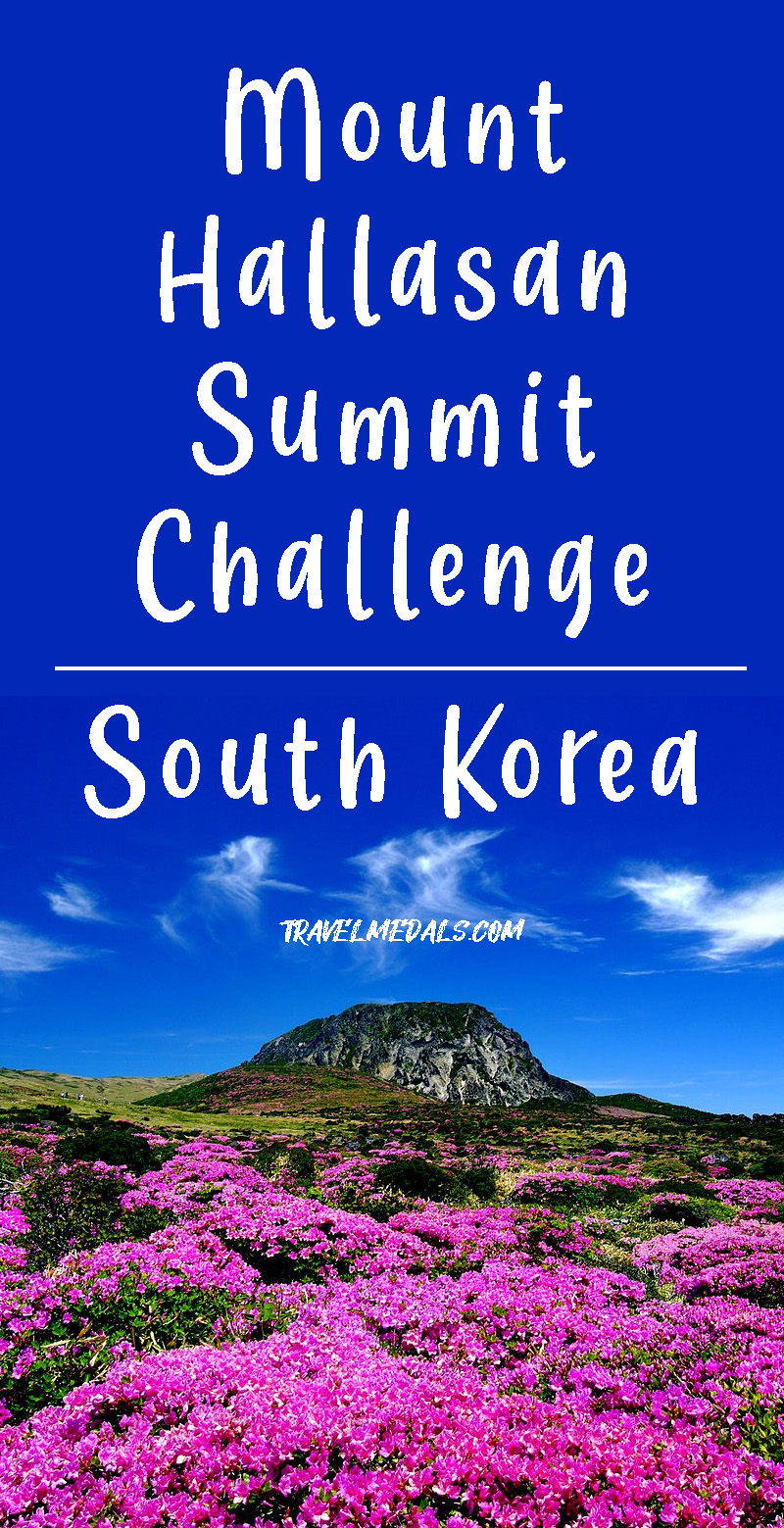 The Challenge
For this travel challenge you have to summit the highest point in South Korea on Jeju Island – Hallasan.
Feel free to tag @travelmedals on Instagram or Facebook on each picture. If you want you can also share your health stats for the day showing distance and times or your well deserved food & drink rewards at the end of the hike!
After completing the challenge you can reward yourself with a Mount Hallasan Travel Medal!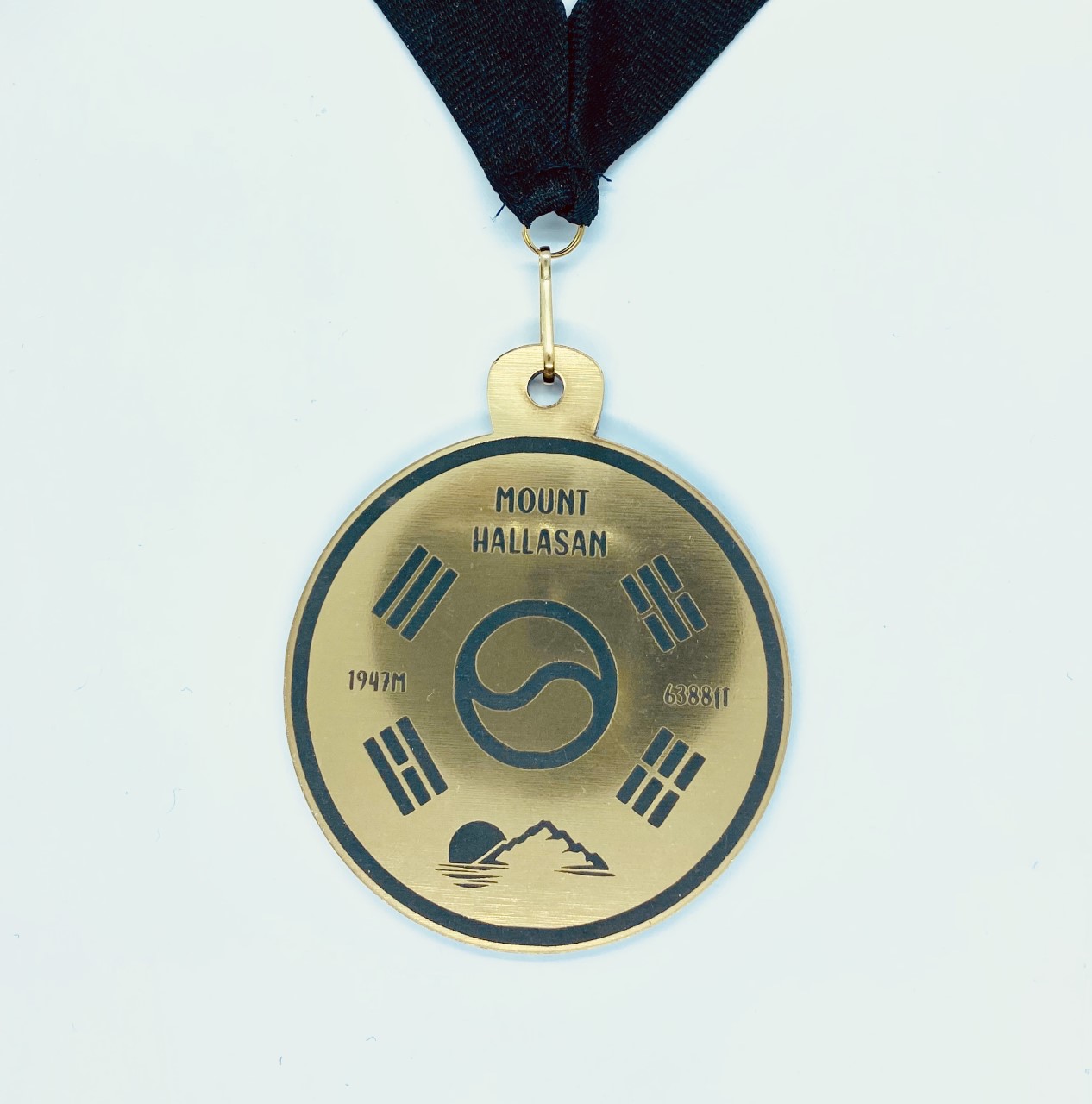 Click on the medal to be redirected to our store or click here.
South Korea's Highest Peak on Jeju Island 한라산
Join Kim & Del from Going The Whole Hogg hiking a shield volcano on the stunning Jeju Island. This is the highest peak in South Korea and it was worth every step of their 9 hour hike! This video was shot in October as the autumn leaves were starting to change, they experienced two different trails and a whole lot of spectacular scenery. This is certainly one of the best hikes in Korea, and one you should definitely do if you are travelling around Korea.
Who has Mount Hallasan on their bucket list?