Alta Via 1 Trail Challenge In Italy!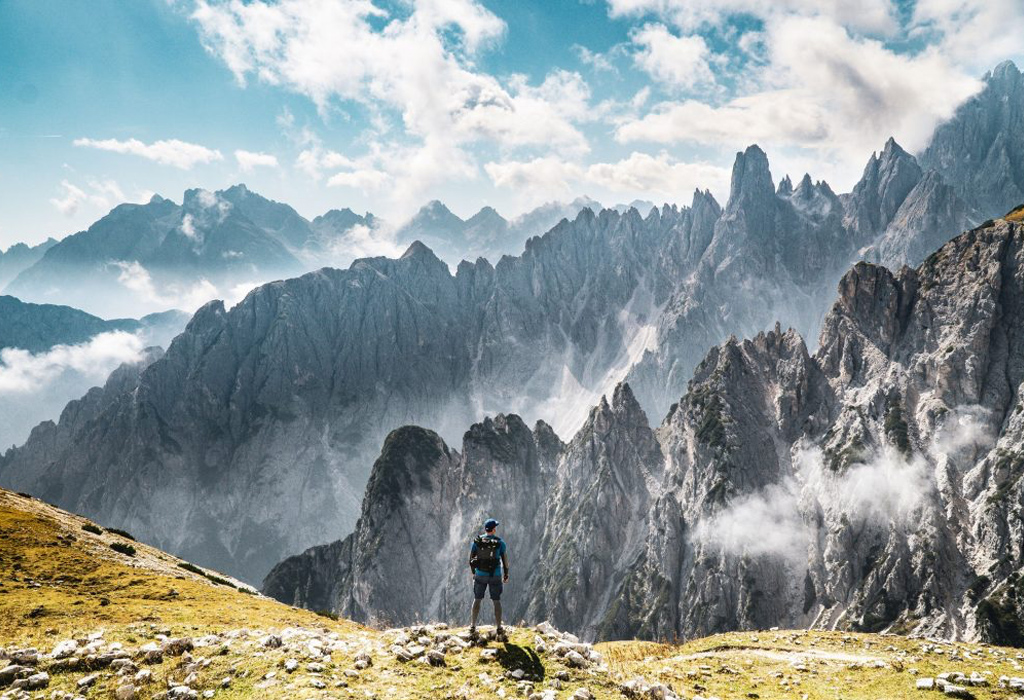 Do you have the strength, fitness and determination to take on 150KM of the Dolomites in Italy?
A 150 kilometre (93 miles) high-level public footpath which runs through the eastern Dolomites in Italy. It passes through some of the finest scenery in the Dolomites. The path runs south from Pragser Wildsee which can be accessed by bus to Belluno which has both train and bus services available.
Within the Italian Dolomites there are 10 Alta Via routes that vary in difficulty but are well signposted and maintained. This challenge is for the classic and easiest high route. However it still generally takes about 10–15 days to complete the full route. With a typical day involving about seven hours walking, with ascents and descents of about 800 metres. 
The route is signposted by dark blue triangles with an inset number one. The Alta Via 1 passes by several Via Ferrata, but none are incorporated in the route, and no special climbing equipment is required. The highest point on the route is Monte Lagazuoi at 2,750 metres. There is a large refuge on Monte Lagazuoi which has a restaurant and accommodation for 69 people.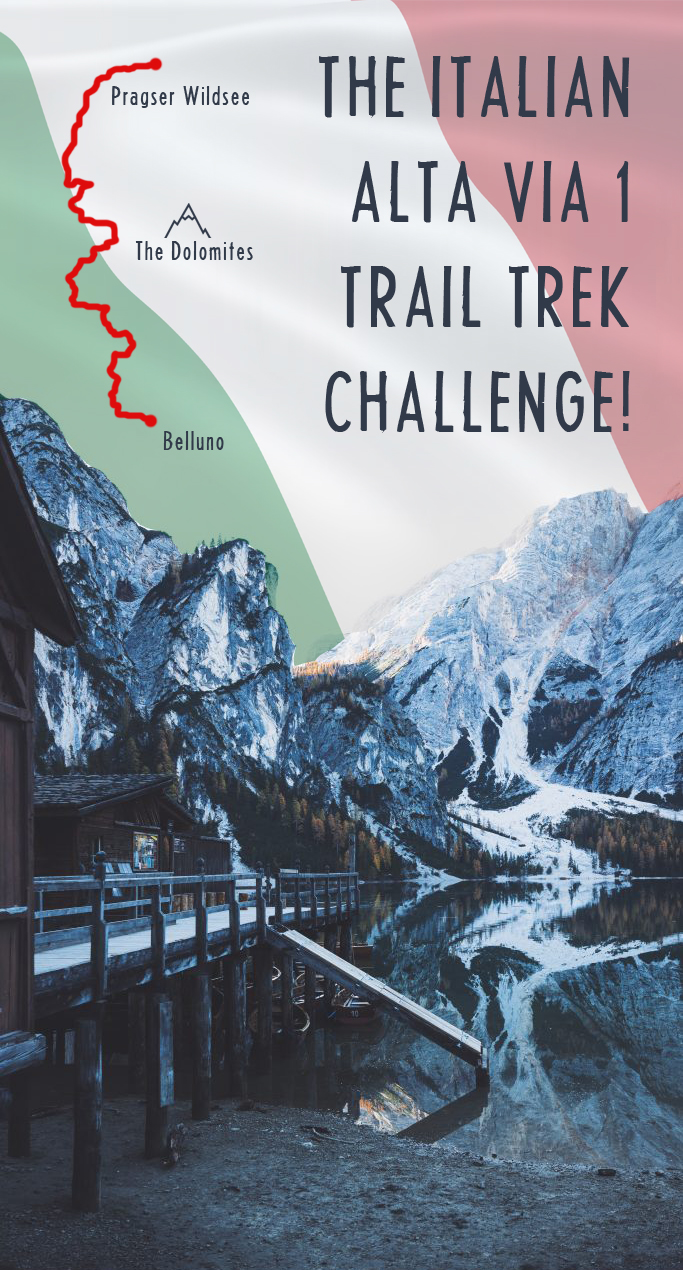 The Challenge
For this travel challenge you have to trek the full Alta Via 1 route. To complete the challenge you must:
Take a picture at the start of your trek at Pragser Wildsee.
Take a picture at the finish of your trek at Belluno.
Upload your favourite photos from the trek.
If you want you can also share your health stats for the days, your overall time in days, your experience and adventures along the way as well as tips and information to help others complete this travel challenge.
Tag @travelmedals on Instagram or Facebook on each picture.
After completing the challenge you can reward yourself with an Alta Via 1 Trail themed Travel Medal! Good luck!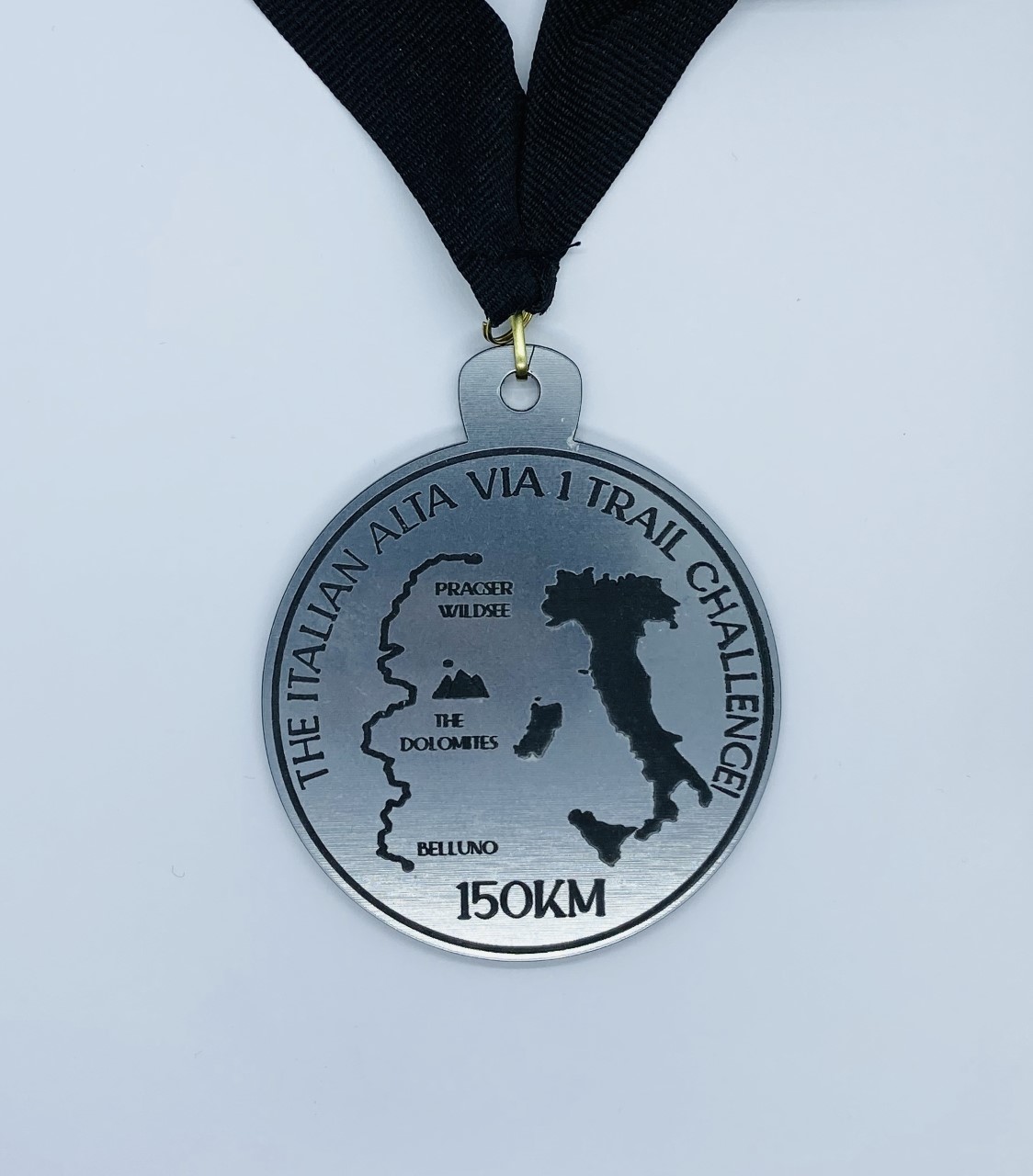 Click on the medal to be redirected to our store or click here.
Additional Information
The Alta Via 1 Wikipedia page is a good place to start to get some basic information. For a very useful list of the Do's and Dont's of Hiking this beautiful trail, check out this article on The Outbound by Sonja Saxe.
For those who prefer guided walks, Alpine Treks has a classic 11 day holiday with 9 days walking. Their guides are all full time certified professionals with extensive experience on the Alta Via in the Dolomites. Bag transfers also mean you can pack light and focus on the challenge. Another option for a guided tour is MONT Trekking.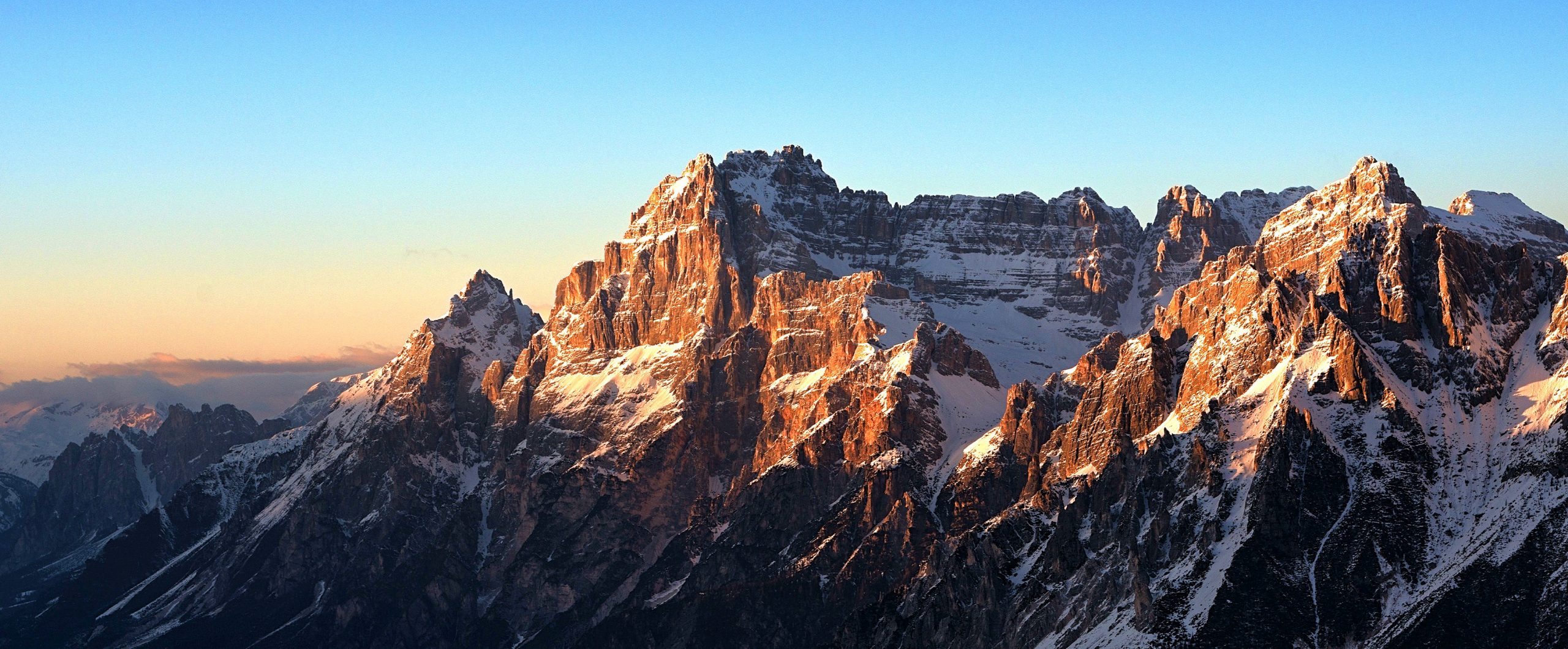 Top Tips
The following are some tips to keep in mind for anyone attempting the Alta Via 1 challenge:
Camping is forbidden along the route, but there is ample accommodation available in mountain refuges and in valley hotels all along the route.
During August advance booking is essential.
DON'T overestimate how many miles you can hike in a day.
AV1 gets slightly more difficult as it goes south, but the only section which might present difficulties is the descent from Schiara.
The route can be attempted during the period July to September, when the route should be largely free of snow. 
The route from Monte Lagazuoi descends to Falzarego Pass and then continues south. There is a cable car from the Refugio Lagazuoi to the Falzarego Pass, but a better way to descend would be through the Via Ferrata Lagazuoi Tunnels. This is a World War I tunnel which runs down through the mountain.
It is also possible to descend via the Kaiserjaeger Trail and the Martini Ledge. This route passes a number of relics of the fighting that took place here during World War I.
The area around Monte Lagazuoi and 5 Torri is a World War I open-air museum.
Trekking in the Dolomites
Northern Italy's famous Alta Via long-distance walking routes are spread across the Dolomites, running roughly north to south and reaching as far as the Austrian border. There are six of these routes, and they increase in difficulty: Alta Via 1 has few exposed sections and is suitable for novice alpine trekkers; Alta Via 2 is much more challenging, only suitable for experienced alpine trekkers with a good head for heights, while Alta Via routes 3-6 have extended via ferrata sections and considerable exposure. Alta Via 1 and 2 are described in detail in this guidebook. 
Now a World Heritage Site, the Italian Dolomites make a first-rate trekking destination. There is an excellent network of paths dotted with welcoming 'rifugi' (mountain huts) in stunning locations, and efficient public transport serving key trekking points. Written by an expert in Italian trekking, with information on the fascinating wartime history of the region, plants and wildlife and also practical considerations such as the best time to go, what to take and hut protocol, this guide offers trekkers all the information they need to enjoy the mountains to the full.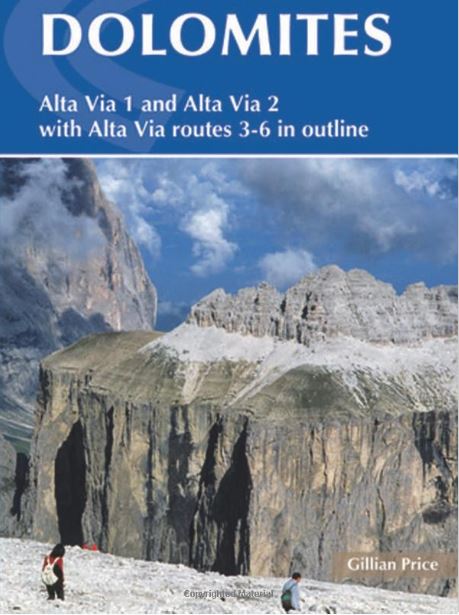 Who has now added the Alta Via 1 Challenge to their bucket list?