GR20 Corsica Trek Challenge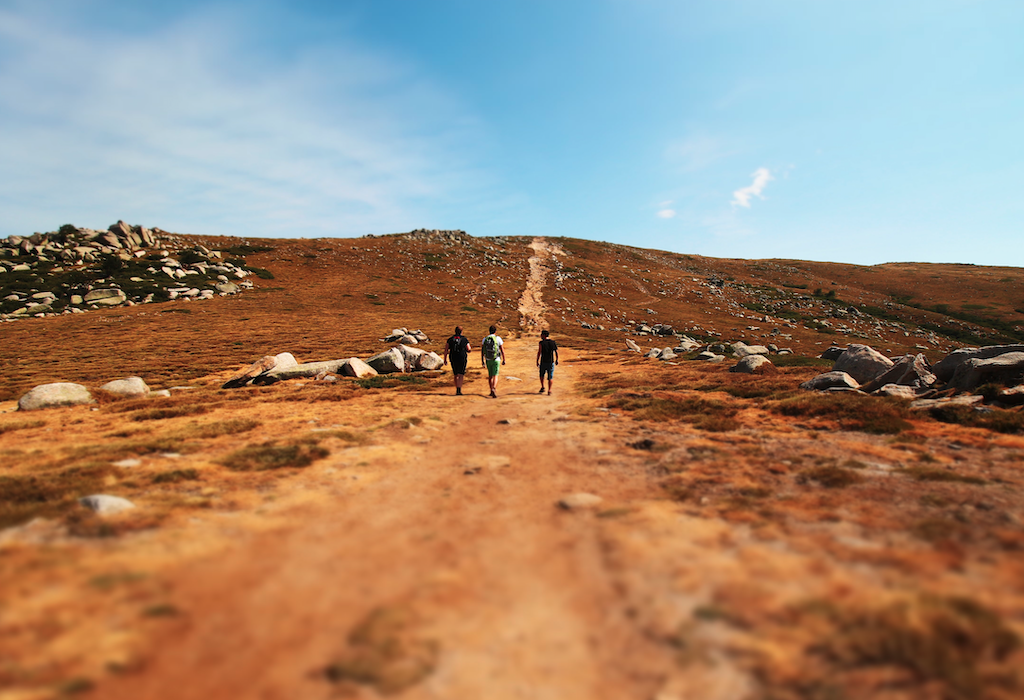 Do you have what it takes to complete Europe's hardest long-distance trek: 180km across Corsica?
A footpath that crosses the Mediterranean island of Corsica running approximately north-south, described by the outdoor writer Paddy Dillon as "one of the top trails in the world". The whole trail is about 180 km long, clearly waymarked throughout, the walk for most people takes around 15 days. In June 2016, François D'Haene set the fastest known time in 31 hours.
The trail is usually considered as two parts: the northern part, between Calenzana and Vizzavona and the southern part, between Vizzavona and Conca. Along the trail there are mountain huts described as "refuges" or gîtes. The standard and price of accommodations and food varies from refuge to refuge. One can sleep in a tent near the refuge, but it is not permitted to pitch tents along the trail.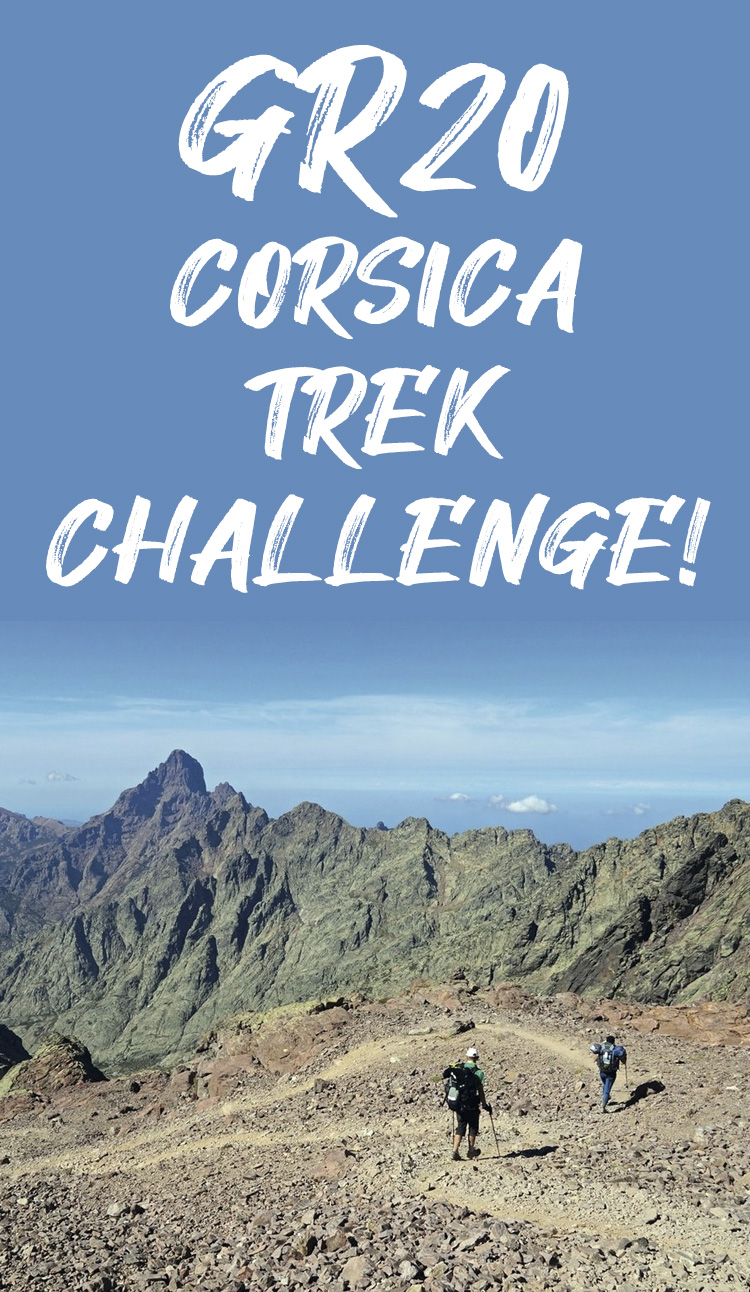 The Challenge
For this travel challenge you have to trek one of the following routes:
The Northern part from Calenzana to Vizzavona.
The Southern part from Vizzavona to Conca.
The FULL 180KM GR20 from Calenzana to Conca.
If you want you can also share your health stats for the days, your overall time in days, your experience and adventures along the way as well as tips and information to help others complete this travel challenge.
Tag @travelmedals on Instagram or Facebook on each picture.
After completing the challenge you can reward yourself with a GR20 Medal! Good luck!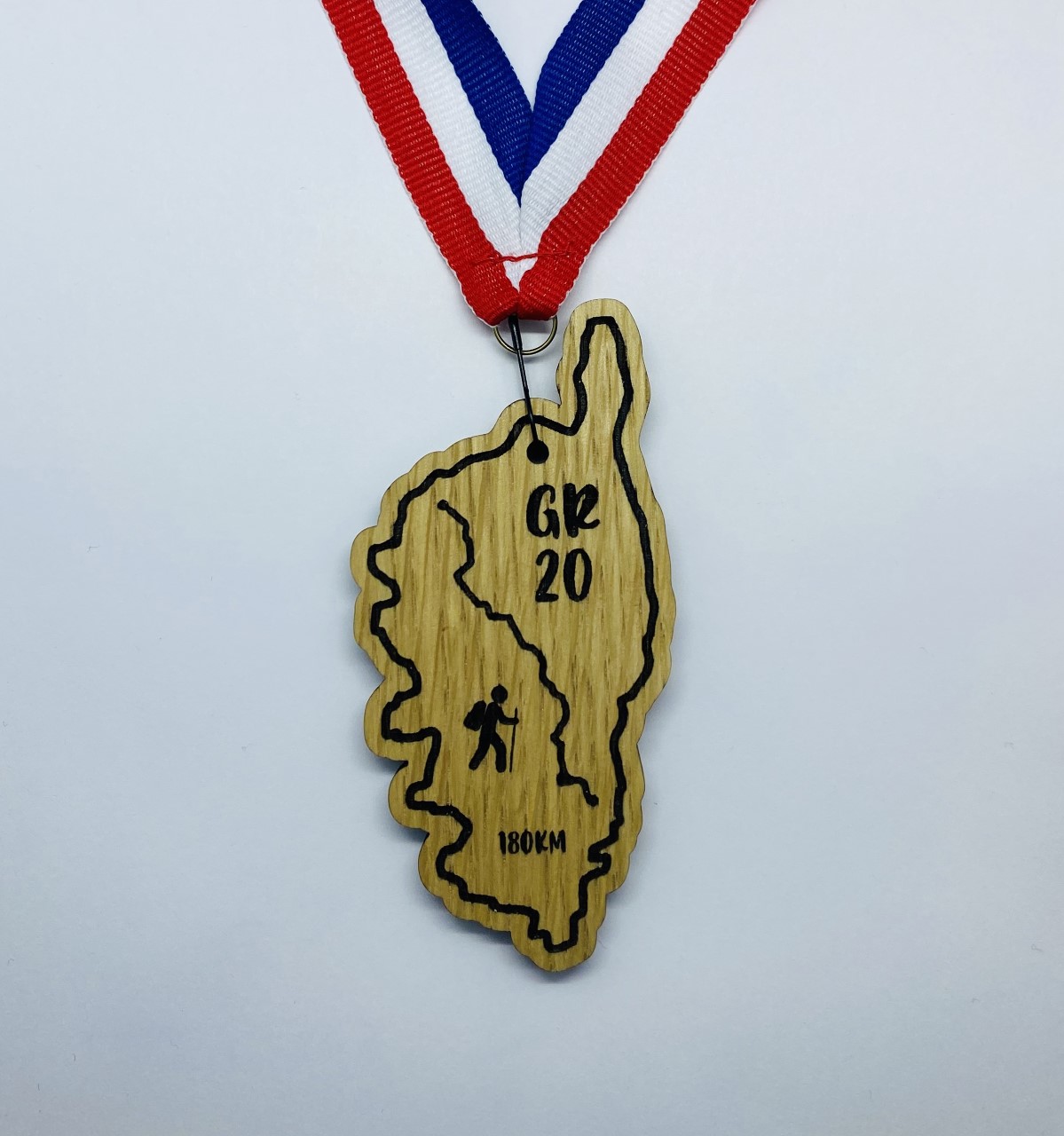 Click on the medal to be redirected to our store or click here.
Additional Information
There are some great resources available for a large trek such as the GR20. There is the Corsica for Hikers site which has some fantastic detail for route planning. The Wikipedia page for the GR20 is also a great source of information. Finally GR20.co.uk dedicated to the mythic trail.
For a description of how challenging this trek can be and why it deserves enormous respect read the Guardian review Europe's toughest trek: Corsica's GR20. There are also top tips like why you should avoid Cherry Brandy from a local Shepherd if you want to avoid being one of the 75% who fail to make it to the finish.
Certainly the biggest question is whether to go for assistance with a guided tour or take on the GR20 yourself. If you prefer a guided tour, have a look at Europe Active which provides several tours and options along the GR20.
Corsica GR20: The Toughest Trail in Europe
For a taste of what you would be getting into on the GR20 watch the video below from the Friendly Hiker. It follows 6 hikers having fun day by day as they progress through impressive mountain scenery.
After all that information, the huge distance, failed attempts, basic mountain huts, long tough days – whose still up for the challenge?