Laugavegur Trail Challenge in Iceland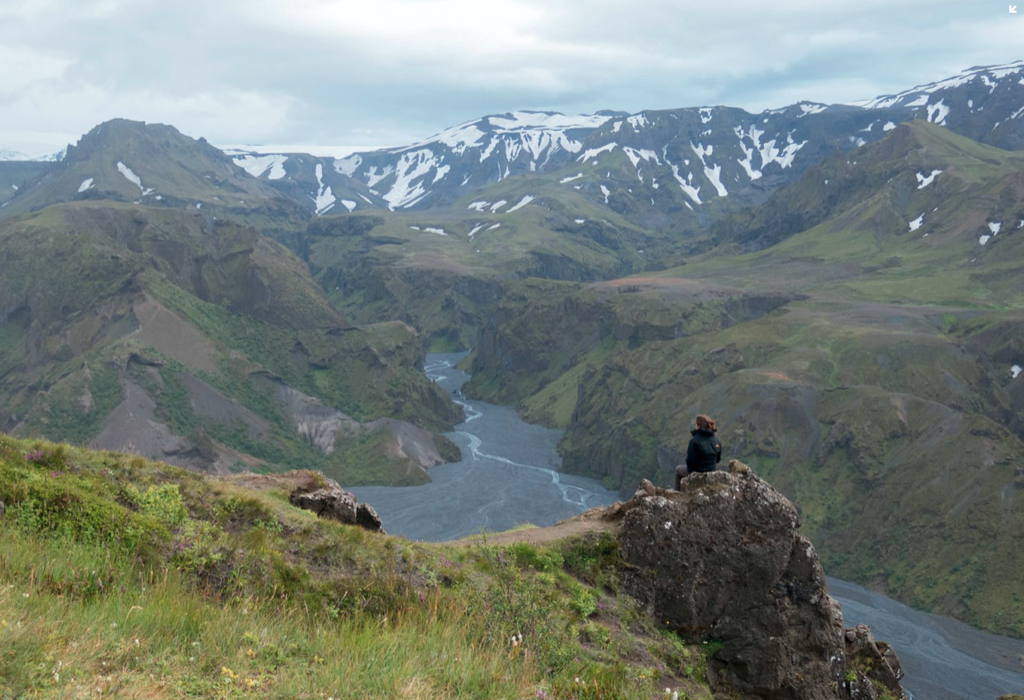 WARNING: DON'T READ THIS ARTICLE unless you want the Laugavegur Trail Challenge added to your bucket list!
A trekking route in South-West Iceland from the hot springs area of Landmannalaugar to the glacial valley of Thorsmork (Þórsmörk). It is also known as the "Hot Springs Route" and is one of the most popular hikes in Iceland. Noted for the wide variety of landscapes on its 55 km (34 miles) path including rainbow-coloured hills, black volcanic deserts and neon green valleys.
This trail takes you into the middle of the Icelandic wilderness. The perfect place to switch off and get some solid exercise without modern amenities. The route is typically completed over 2–4 days with potential stops at the mountain huts at Hrafntinnusker, Álftavatn, Hvanngil and Emstrur.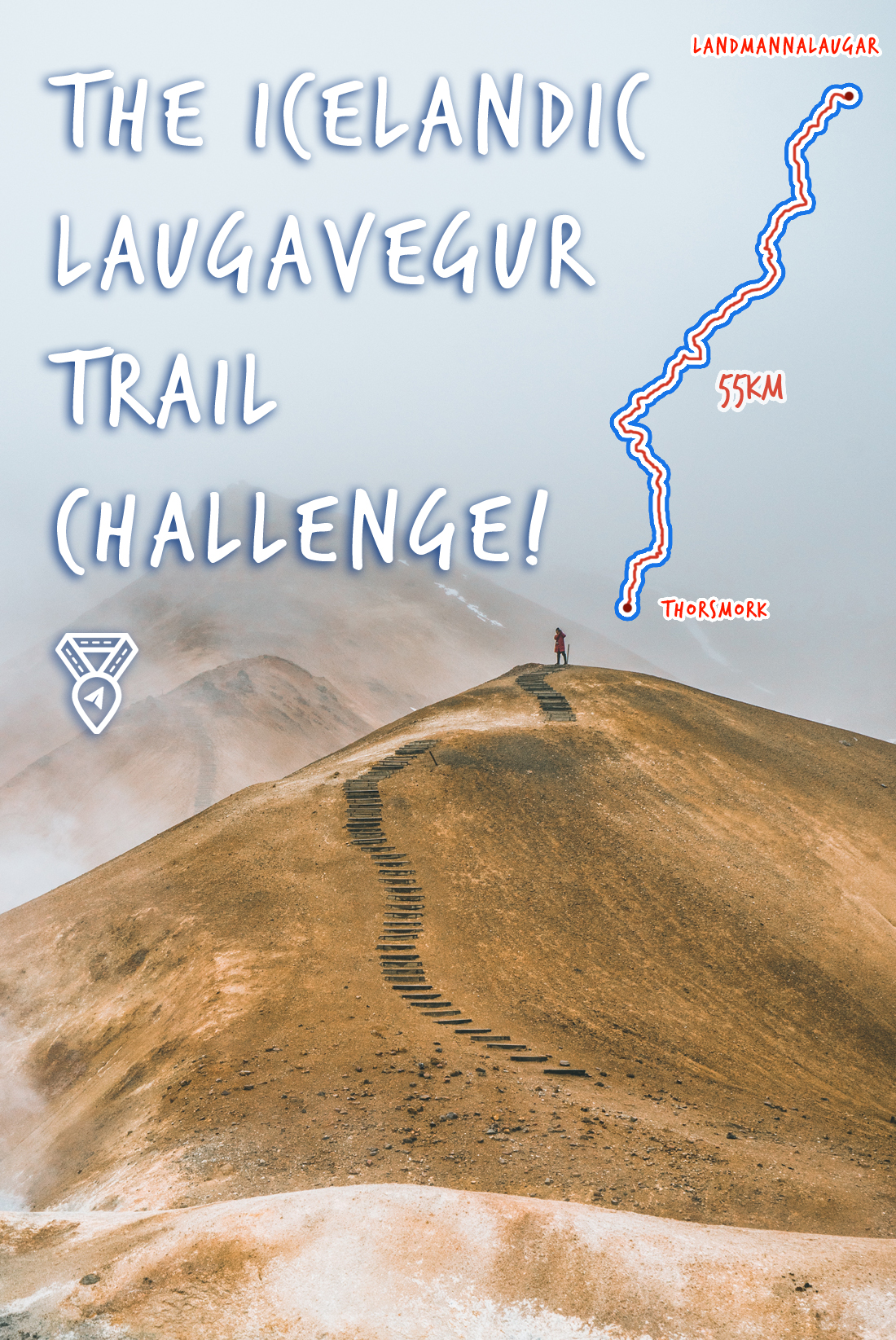 The Challenge
For this travel challenge you have to trek the full route. To complete the challenge you must:
Take a photo before you start your trek in Landmannalaugar.

Take a photo at the finish of your trek in Thorsmork.

Upload your favourite photos, videos and stories from the trek.
If you want you can also share your health stats for the days, your overall time in days, your experience and adventures along the way as well as tips and information to help others complete this travel challenge.
Feel free to tag @travelmedals on Instagram or Facebook on each picture.
After completing the challenge you can reward yourself with a Laugavegur Trail themed Travel Medal! Good luck!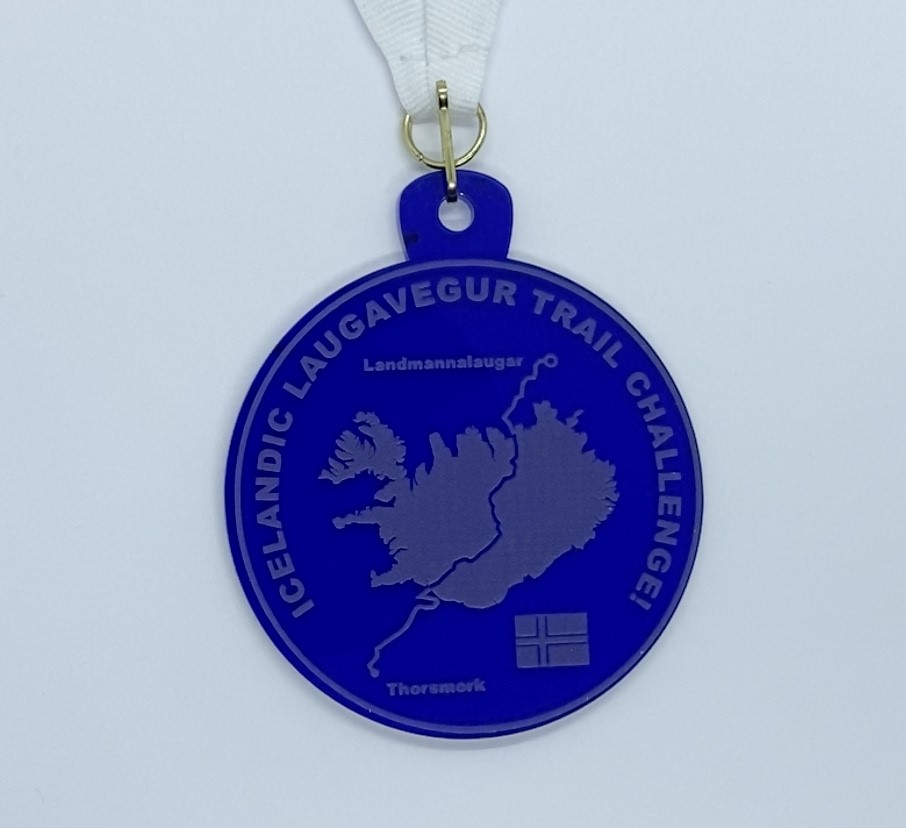 Click on the medal to be redirected to our store or click here.
Additional Information
For a fantastic description of the Laugavegur trail and planning a trip check out Lindsay, the Frugal Frolicker's blog. We're sure you won't need any more convincing but if your still on the fence check out the top reasons this is one of the best trails in the world. If your convinced but all that planning sounds too time consuming and you want an experienced guide, transportation, meals and a small group experience – why not consider a tour from Trek Iceland!
Top tips:
Landmannalaugar, Þórsmörk, and Skógar are all reachable by bus during the summer.
There are only 2-3 recommended summer months when it's possible to hike the Laugavegur Trail. Try to plan your trip from mid-June through to mid-September.
Trekking north to south is most common, as Landmannalaugar is 300m higher in elevation than Thorsmork.
Purchase a Laugavegur Trail Map beforehand and bring it with you.
As soon as you know where you'll be trekking each day, you should book your huts.
Finally, it is also possible to combine the trek with the Fimmvörðuháls route which goes over the pass from Þórsmörk to Skógar for an additional one or two days or an additional 25 km (16 miles).
Laugavegur Trail 
For some truly stunning shots of the trail, watch this beautifully crafted video from a 2015 Trek along the Hot Springs trail by PrimalDestination.
A Hiking Companion to Iceland's Famous Trek
This book is a thorough, but lighthearted guide to Iceland's most famous and popular backpacking trek. The guide provides you with all the logistical information you will need to plan and execute your hike while also providing beautiful, annotated panoramas, basic maps, and anecdotal stories that provide great insight and regional context for the journey. The book is complimented well by the Serkort #4 (Landmannalaugar Fjallabak) 1:100,000 topographic map.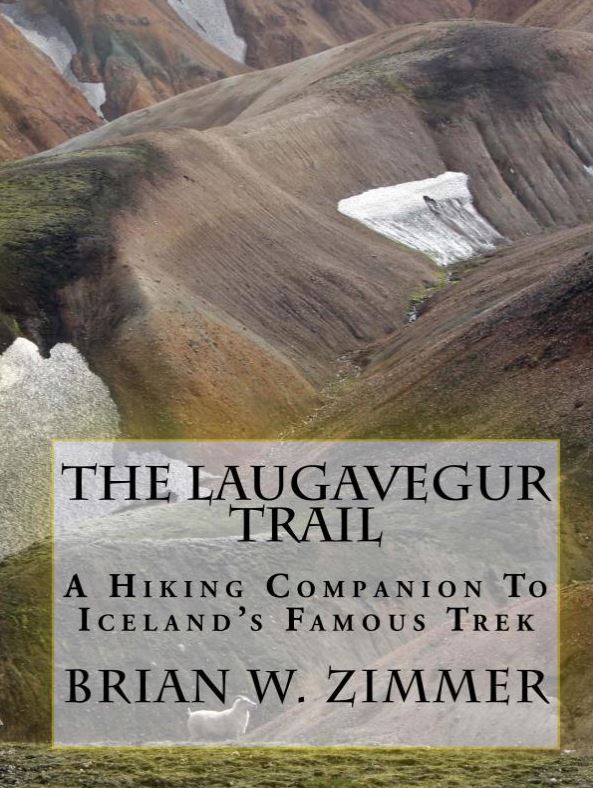 Who has now added the Laugavegur Trail Challenge to their bucket list?