Would You Rather? With Kelsey from Through Kelsey's Lens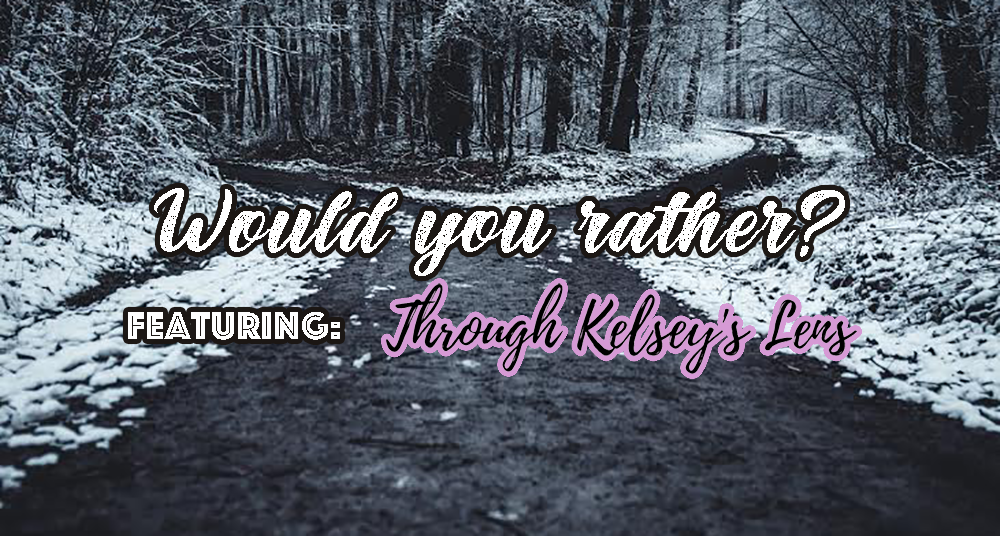 WOULD YOU RATHER? A series of interviews with Travellers, Bloggers, Travel Bloggers and just generally interesting people. We'll ask a series of difficult travel questions with two possible answers. They'll tell us what they would choose and why.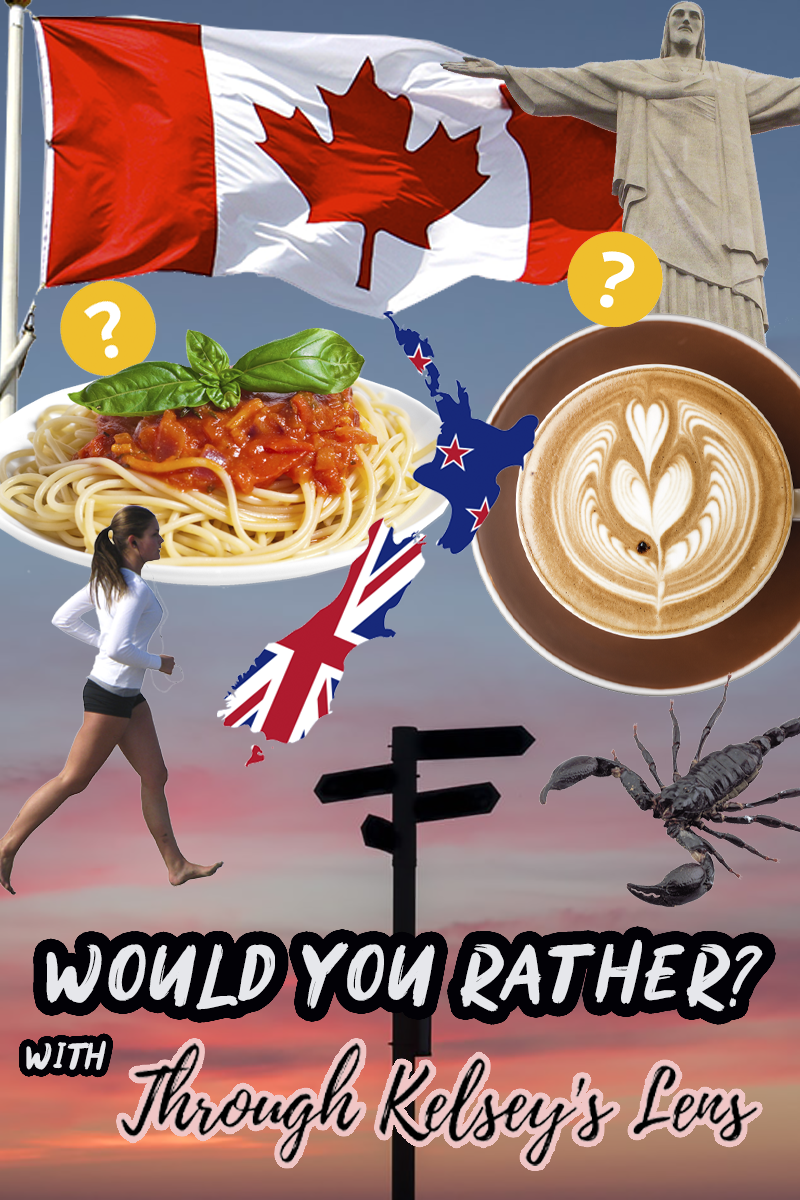 For this Article we have Kelsey from Through Kelsey's Lens a travel blog and beautiful collection of photos from around the world. 
Kelsey is a law student, traveler, and photographer from Vancouver, Canada, currently based in New York City. She started Through Kelsey's Lens as a creative outlet to share her passion for exploring the world and capturing adventures. Hoping that traversing the globe through her skilful lens will inspire and enable her readers to turn their wanderlust into reality.
Kelsey's Instagram is simply stunning and has amazing shots from all over the planet. During her trips Kelsey has been to 44 countries and counting as well as seeing 5 of the 7 new Wonders of the World! 
Now to the questions …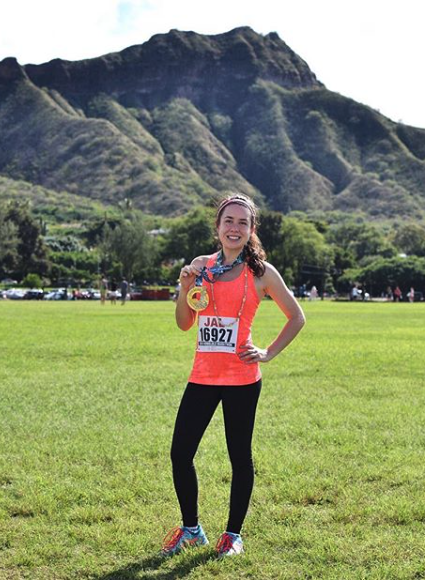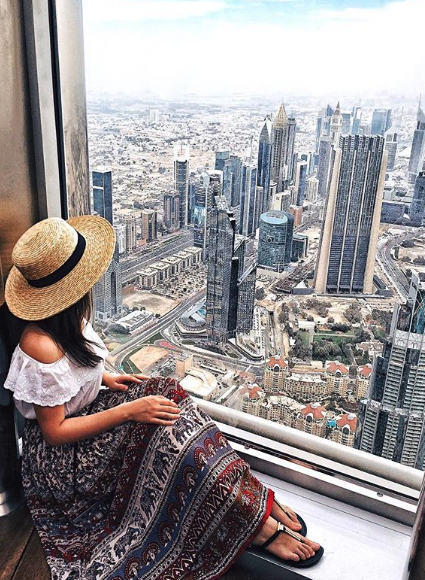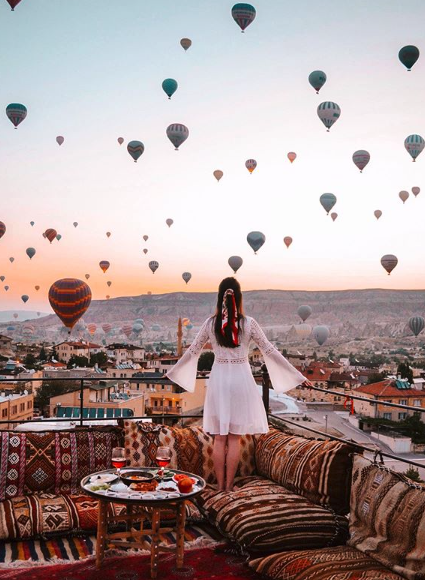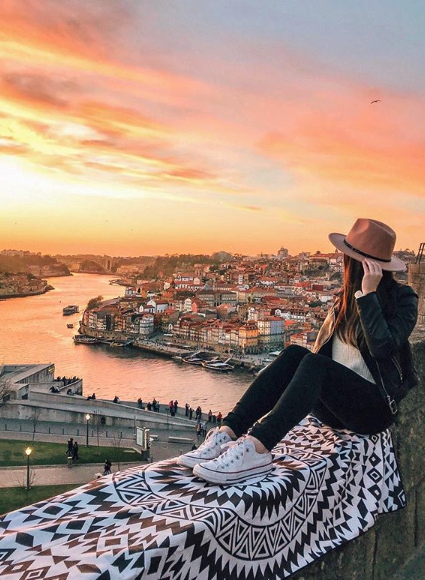 After you complete your degree in New York, for the rest of your life only be allowed to leave your home country of Canada for 4 weeks a year or only spend 4 weeks a year in Canada?
Now that I'm onto my second degree in the US, I've gotten pretty used to spending about only 4 weeks a year at home in Canada, so that would be my pick.
For the duration of a two week trip would you rather eat Italian food in Spain or Spanish food in Italy?
I've never been to Spain so I would choose to spend two weeks there. Although it would be a shame to not get to try any Spanish food while I'm there!
Recently in Porto you visited Livraria Lello, a bookstore known for its Harry Potter-esque stairway and interior. For your next amazing European bibliophile adventure would you rather visit Selexyz Dominicanen a gorgeous bookstore originally a 13th-century cathedral in Maastricht, a small Dutch city near the Belgian border or Libreria Acqua Alta a bookstore perched on a centuries old canal in Venice with books everywhere including an old gondola in the centre of the store?
This one is easy – I've actually already had the opportunity to visit Libreria Acqua Alta in Venice, so for something new I would choose to visit Selexyz Dominicanen! It looks super cool, definitely adding it to my bookstore bucket list.
Which festival would you rather attend Burning Man festival in Nevada or Coachella in California?
I've never been to either, but I would probably choose Burning Man as it seems like such a unique experience.
You've seen all of the new 7 Wonders of the World apart from the two in South America – Christ the Redeemer in Rio de Janeiro, Brazil and Machu Picchu in Cuzco, Peru. If you could only see one and never the other which would you choose?
Wow this is a hard one! I would probably have to choose Machu Picchu – the history of the site is fascinating and I would love to see it in real life.
Tokyo is one of your favourite cities, when you're next there, which theme resturant would you rather have a free meal at: Ninja Akasaka with its secret passages, trap doors and magic, or Lockup in Shinjuku where you will be served in a jail cell by guards and witness escaped convicts on the run?
Both sound so unique! I would choose Ninja Akasaka – the secret passages and trap doors sound so fun!
Would you rather try a Scorpion on a stick from Wangfujing market in Beijing or deep-fried Tarantula rolled in sugar in Cambodia?
I wish I could say neither! I've actually seen both of these while in Beijing and Cambodia. I'd probably have to say scorpions – I wouldn't like it, but it seems slightly better than a tarantula.
Would you rather get a free trip to hike to the top of Mount Toubkal in Morroco and then explore Marrakech for a weekend or hike to the top of Carrauntoohil in Ireland and then a weekend in Dublin?
I've been to both Morocco and Ireland, but since it's been longer since I was last in Morocco, I would choose to hike Mount Toubkal and explore Marrakech. I would love to visit Morocco again!
Through Kelsey's Lens has a blog post of the 8 best coffee shops in your home city of Vancouver. Would you rather explore all the local coffee shops and write an article on either Melbourne in Australia, a city in which they love coffee so much they host an annual coffee expo, or Wellington in New Zealand where the flat white was perfected?
I've never been to either city and would love to visit both one day! But I would probably choose Melbourne – I've seen so many cool Melbourne coffee shops come up on my Instagram feed, plus I could combine it with a trip to the Australian Open!
Having already checked Holi in India off the bucket list! Would you rather take part in the Haro Wine Battle in Spain, a water fight with red wine, or an actual water fight during the Songkran festival in Thailand?
As much as I love wine, I think an actual water fight would be less messy, so I'd probably choose to go to the Songkran Festival in Thailand.
Having completed the Honolulu Marathon in 2016, for your next marathon which of the following Big 6 cities would you rather run London or Berlin?
Although I've heard the Berlin marathon is quite flat, I would have to choose London as it is one of my favorite cities ever. Getting to run by all the sites and architecture in London would make the miles go by so much faster!
You've written an "Ultimate Singapore Photo Guide: Top 10 Most Instagrammable Spots" article which has some amazing photos and tips for travellers aiming for that perfect shot in Singapore. For your next city photo guide would you rather visit and write up Cape Town or Buenos Aires?
Although I would love to visit both cities, Cape Town has been on my bucket list forever so that would be my pick!