5 Best Cities In Europe To Spend New Years Eve!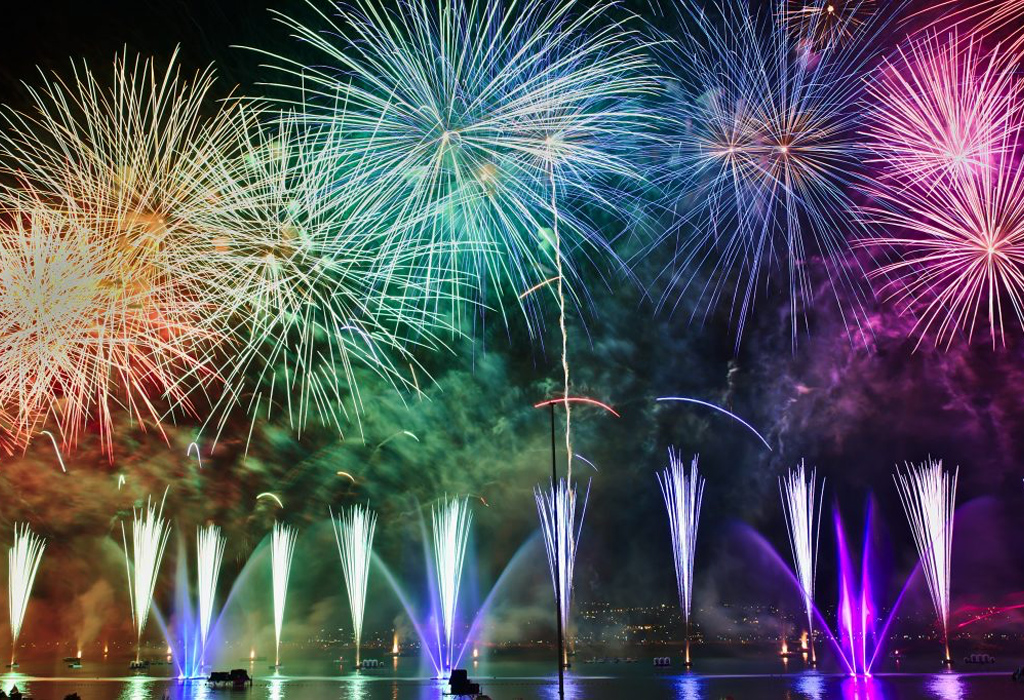 In the Gregorian calendar used in most of the world, New Year's Eve is the last day of the year on December 31st. In many countries, New Year's Eve is celebrated at evening social gatherings, where many people dance, eat, drink alcoholic beverages, and watch or light fireworks to mark the new year. The celebrations generally go on past midnight into New Year's Day, January 1st.
At TravelMedals, we never miss an opportunity to explore, especially during big events and parties. Travelling over the New Year is an excellent chance to say goodbye to the old year and ring in the new year in an exciting new city. A chance to kick off the next year the way you want to continue by visiting a new destination and seeing everything it has to offer. We've got 5 ideal destinations in Europe for your 2019/2020 New Year's Eve night!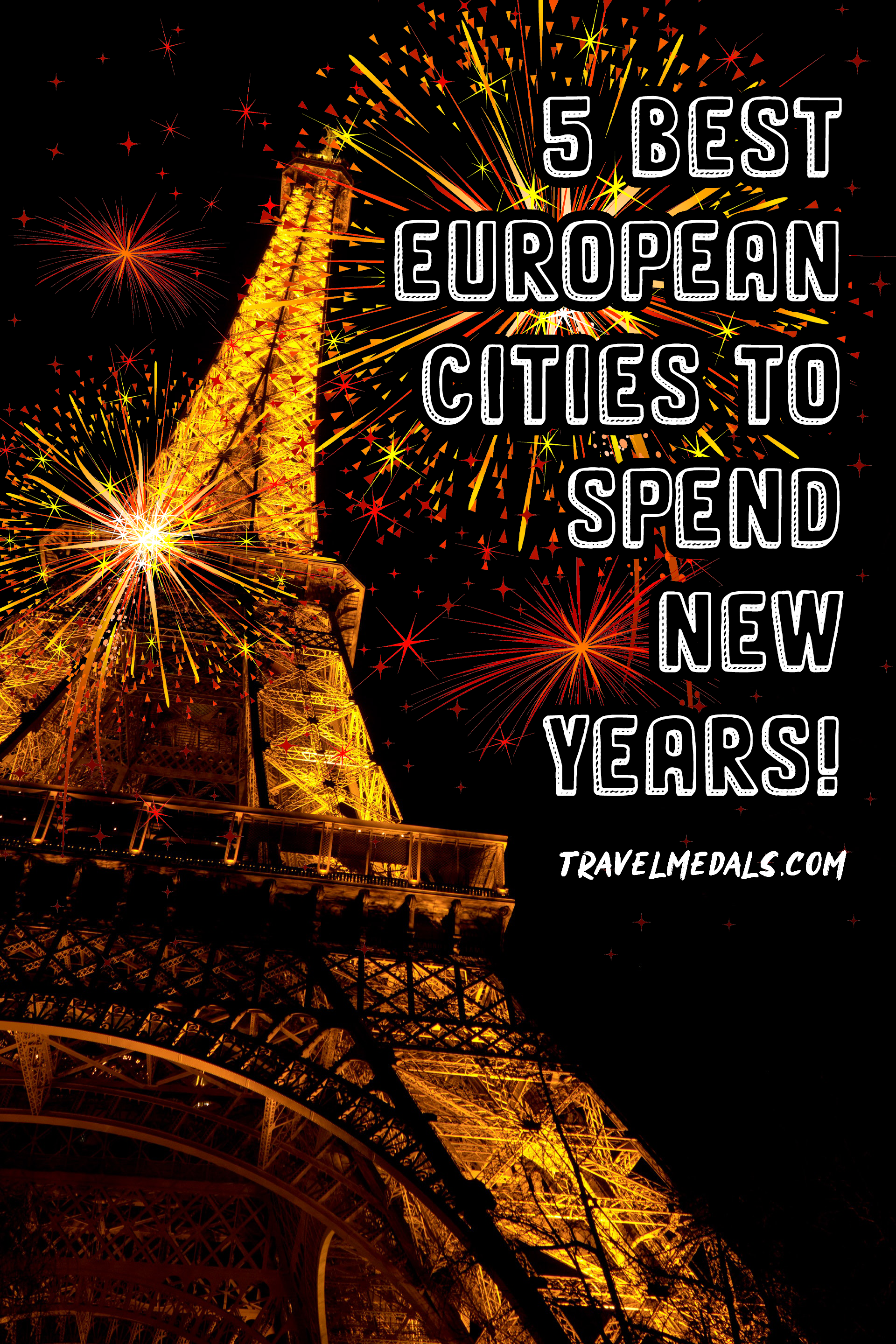 1) London
The most prominent New Year's Eve celebration in England is that of Central London, where the arrival of midnight is greeted with the chimes of Big Ben. In recent years, a major fireworks display has also been held, with fireworks launched from the nearby London Eye Ferris wheel. On New Year's Eve 2010, an estimated 250,000 people gathered to view an eight-minute fireworks display around and above the London Eye which was, for the first time, set to a musical soundtrack. The main festivities are celebrated along the Victoria Embankment and South Bank areas of the River Thames where the London Eye and Big Ben are situated. This is definitely one of the best cities to ring in the new year!
2) Berlin
In Germany, parties are common on New Year's Eve. Fireworks are very popular, both with individuals and at large municipal displays. The 31st of December and the three days leading up to it are the only four days of the year on which fireworks may be sold in Germany. Every year Berlin hosts one of the largest New Year's Eve celebrations in all of Europe, attended by over a million people. The focal point is the Brandenburg Gate, where midnight fireworks are centered. Germans toast the New Year with a glass of Sekt (German sparkling wine) or champagne. Molybdomancy (Bleigießen) is another German New Year's Eve tradition, which involves telling fortunes by the shapes made by molten lead dropped into cold water. Other auspicious actions are to touch a chimney sweep or rub some ash on your forehead for good luck and health. Jam-filled doughnuts with or without alcoholic fillings are eaten. Finally a tiny marzipan pig is consumed for more good luck.
3) Edinburgh
Thousands of people gather in Edinburgh, in Scotland, every year for a big parade, food and fireworks. They are celebrating Hogmanay – which is a Scottish word that means 'new year'. Hogmanay celebrations take place all over Scotland and lasts for three days, beginning at the end of December and ending on January 2nd. The celebration is focused on a major street party along Princes Street. The cannon is fired at Edinburgh Castle at the stroke of midnight, followed by a large fireworks display. The Hogmanay custom of singing "Auld Lang Syne" has become common in many countries. It is a Scots poem by Robert Burns, based on traditional and other earlier sources. It is now common to sing this in a circle of linked arms that are crossed over one another as the clock strikes midnight for New Year's Day, though it is only intended that participants link arms at the beginning of the final verse, before rushing in to the centre as a group. Participating in this amazing festival really would be a fantastic way to greet the new year!
4) Prague
New Year's Eve is the noisiest day of the year. People generally gather with friends at parties, in pubs, clubs, in the streets, or city squares to eat, drink, and celebrate the new year. Fireworks are a popular tradition; in Prague, the fireworks start before noon and steadily increase until midnight. In the first minutes after midnight, people toast with champagne, wish each other a happy new year, fortune and health, and go outside for the fireworks. All major TV stations air entertainment shows before and after the midnight countdown, which is followed by the National anthem. With the Presidents giving their New Year speech in the morning. Out of our 5 cities, Prague would offer the most value for money and the atmosphere around Wenceslas, Old Town Square and Charles Bridge will be amazing!
5) Madrid
Spanish New Year's Eve celebrations usually begin with a family dinner, traditionally including shrimp or prawns, and lamb or capon. The actual countdown is primarily followed from the clock on top of the Casa de Correos building in Puerta del Sol Square in Madrid. It is traditional to eat Twelve Grapes, one on each chime of the clock. This tradition has its origins in 1909, when grape growers in Alicante thought of it as a way to cut down on the large production surplus they had had that year. Nowadays, the tradition is followed by almost every Spaniard, and the twelve grapes have become synonymous with the New Year.
After the clock has finished striking twelve, people greet each other and toast with sparkling wine such as cava or champagne, or with cider. The song "Un año más" by the Spanish group Mecano, is frequently played. Earlier in the evening at around 8PM, there is a 10k run called San Silvestre Vallecana, which starts on Paseo de la Castellana, next to Santiago Bernabéu Stadium, and ends at the Vallecas Stadium. Early the next morning, party attendees usually gather to have the traditional winter breakfast of hot chocolate and fried pastry (chocolate con churros).
Where are you celebrating New Year's Eve this year?