Would You Rather? With Paul from Chow Traveller!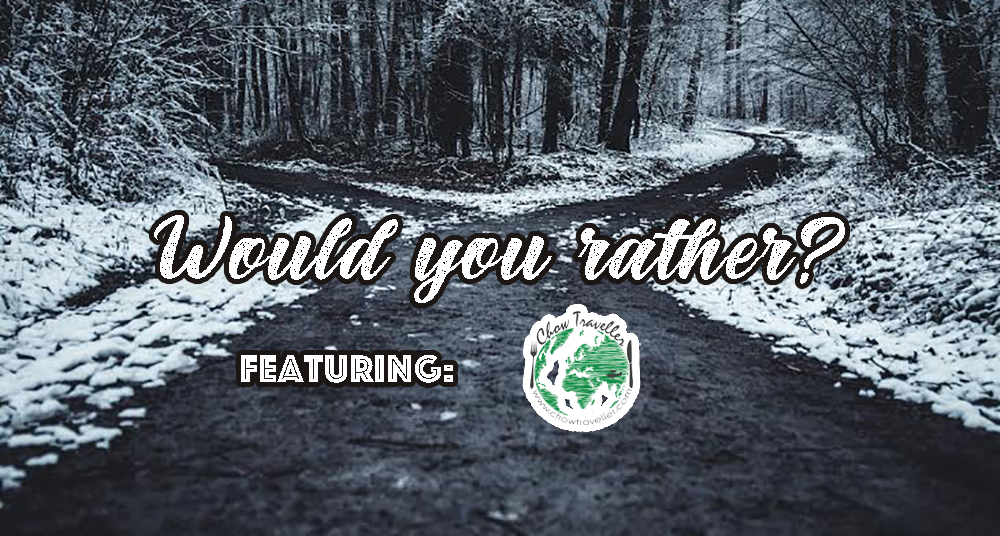 WOULD YOU RATHER? A series of interviews with Travellers, Bloggers, Travel Bloggers and just generally interesting people. We'll ask a series of difficult travel questions with two possible answers. They'll tell us what they would choose and why.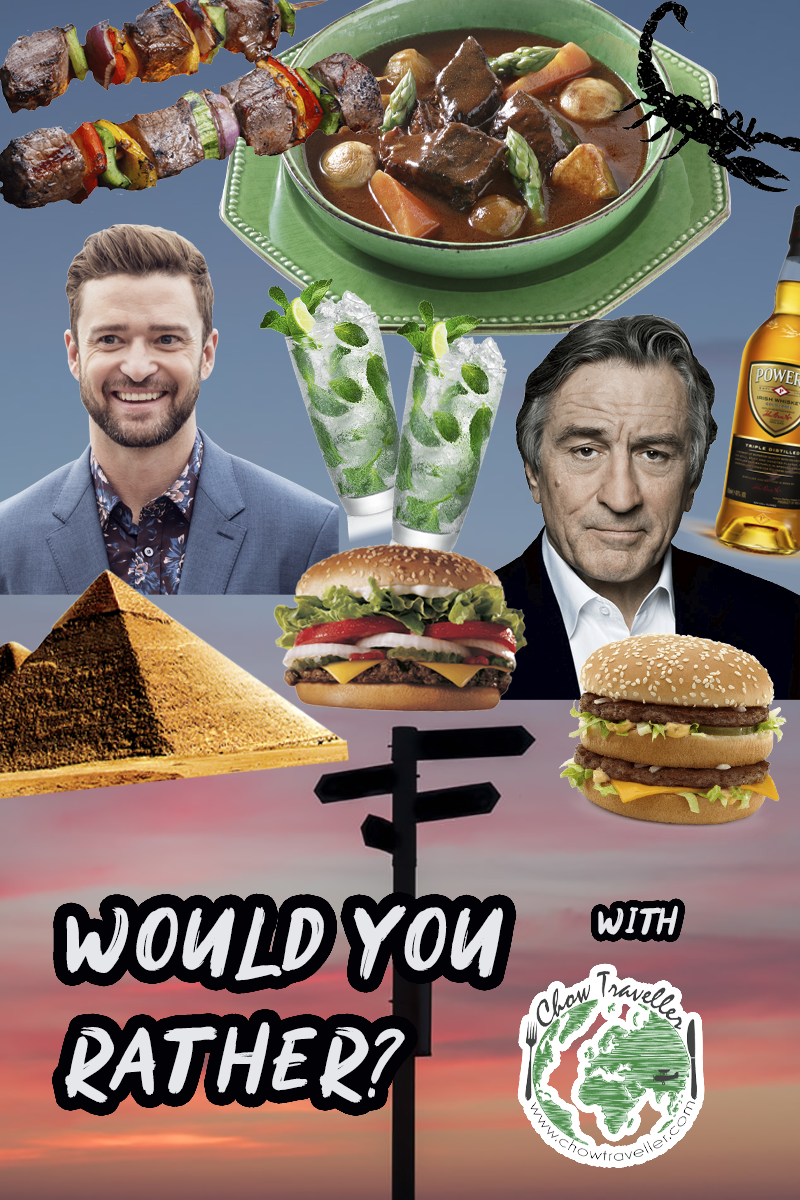 For this Article we have Paul from Chow Traveller a blog that combines Paul's love for travel, eating, and writing. For his readers, Paul tries to find hidden foodie gems, and when he travels, writes guides for those DIY travelers who want to have a good travel experience which includes places to eat and drink.
Originally hailing from the USA, Paul currently lives in Bangkok. Moving to Thailand in November, 2016, though no stranger to the city having lived and worked there from 2011-2014. The move was due to the cost of living being much cheaper than the US, the people being very kind, the absolutely amazing food and Bangkok being an incredible hub to explore Asia. All combining to give Paul the freedom to follow his passion and become a full-time food and travel blogger!
Now to the questions …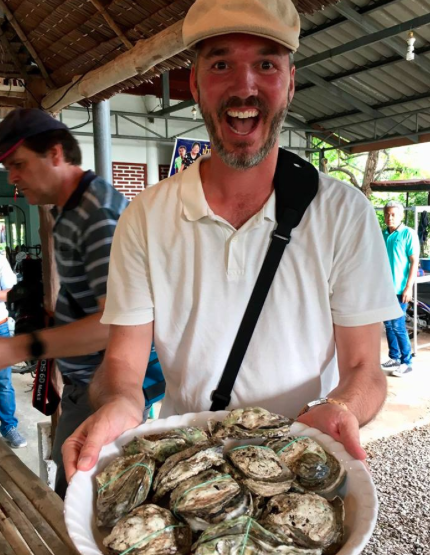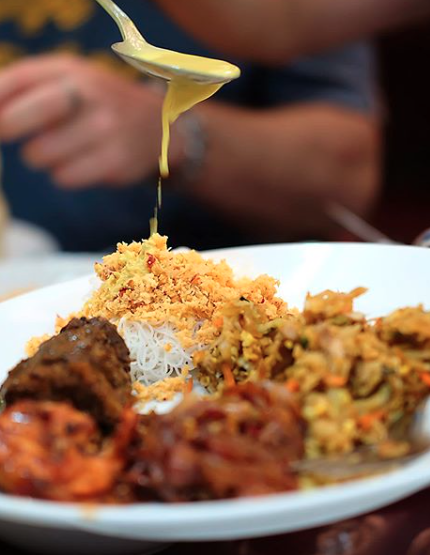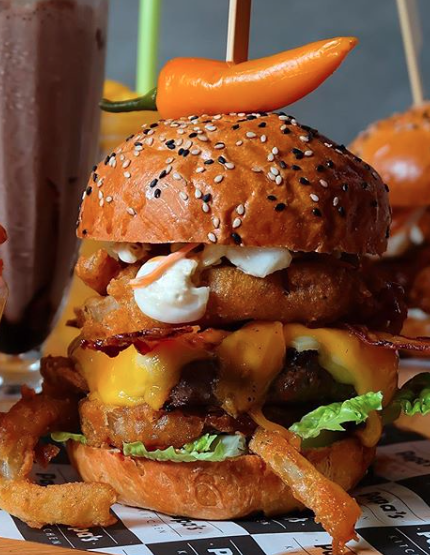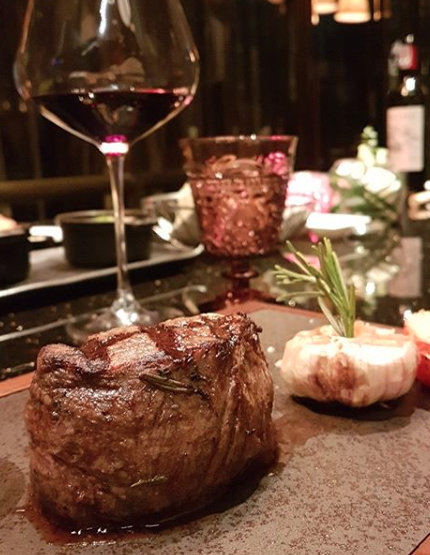 For the rest of your life only be allowed to leave your home country of the US for 2 weeks a year or only spend 2 weeks a year in your home country?
This is an easy question to answer! I would choose to only spend 2 weeks a year in the US. Honestly that would be a lot longer than I normally spend in the US. I've grown accustomed to living overseas. Since 1993, I've lived outside of America 22 of the past 26 years. I would usually go back to the US for a couple of weeks every few years to visit family. But now that I live in Bangkok my family doesn't mind coming to see me!
For the duration of a two week trip would you rather eat Thai food in 

Mexico or Mexican food in Thailand?
This is a bit of a tricky question as I would love to visit Mexico. From a food perspective I'd choose Mexican food in Thailand because I know from experience that Bangkok has some amazing authentic Mexican restaurants. It would be just too disappointing for me to go all the way to Mexico and not stuff myself at taquerias. I also suspect that I've developed some high standards for Thai food and I'd probably be pretty disappointed with the Thai food available in Mexico.
Would you rather have free unlimited business class flights for you 

and your gal Anna for the rest of your lives or $150,000 right now?
I choose free unlimited business class flights for Anna and I for life! Heck even if it weren't business class tickets I'd still choose that. As Bangkok is a major travel hub we would be on a plane every possible chance we could. Flying business class everywhere I think we could easily surpass that $150,000 in just a couple of years of jet-setting.
Would you rather try a Scorpion on a stick from Wangfujing market in 

Beijing or deep-fried Tarantula rolled in sugar in Cambodia? 
I've had my fair share of scorpions on a stick (along with many bucket drinks) here at Khao San Road in Bangkok. It's not a bad little snack, though the shells do get wedged in your grill like popcorn kernels. I've also been to Cambodia many times, deep-fried tarantula just doesn't appeal to me. I have not been to Beijing, and the thought of eating a scorpion on a stick at the Wangfujing Snack Street does appeal to me! So bring on the scorpion!
You've already visited the Great Pyramids of Giza, which new wonder of 

the world would you rather visit next the Taj Mahal in India or Chicen Itza in Yucatán, Mexico?
India and the Taj Mahal is on my bucket list of travels, but Chichén Itzá is higher on that list. So if given the choice between the two I'd choose Chichén Itzá. I'm also not a fan of large crowds so I suspect I'd have a much more enjoyable experience exploring Yucatán.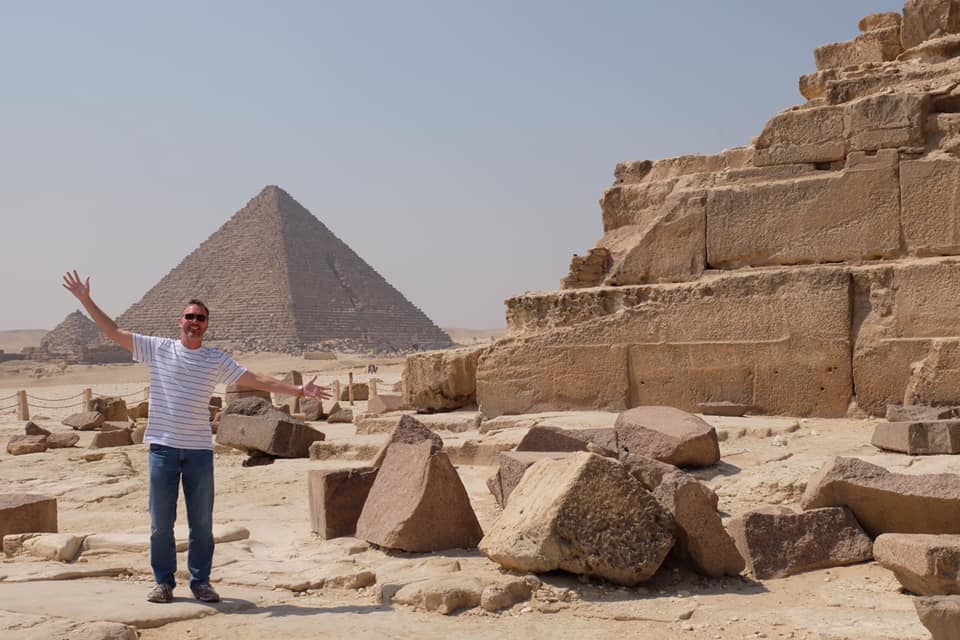 If your in a rush and have two fast food options of McDonalds or 

Burger King – which do you go for?
If given the choice I prefer to have it my way. In my opinion when it comes to fast food Burger King just makes a better burger than McDonald's. Fun fact: the best Burger King I have ever eaten at was in Ho Chi Minh City, Vietnam. The burgers looked just like the pictures! 
Would you rather have an all expenses paid trip for one night only to 

Menton in France to dine at Mirazur run by Argentinian chef Mauro Colagreco or Copenhagen in Denmark to dine at Noma run by Danish chef René Redzepi?
This question could get me in trouble with my gal. I love Danish food, and though I jokingly tell my Danish friends that Copenhagen is the Tijuana of Sweden, it is one of my favorite cities to visit. Noma is also a place that Anna would love to dine at and she just might go all Viking on me if I don't jump at that opportunity. But if given these two choices I would choose an all expense paid trip to the French Riviera to be pampered at Mirazur. The Mirazur choice just seems like a higher ticket prize. Plus, one night's just not enough time to really enjoy Copenhagen (especially if you enjoy Gammel Dansk like I do).
On
a recent trip to Edinburgh
you wrote up 3 fantastic local 

restaurants to visit in the city as well as a few bars to visit as well. However the blog didn't detail any of Scotland's most famous late night deep fried delicacies! Would you rather order and finish a deep fried Mars bar or deep fried butter balls which are made from frozen balls of butter and given a Scottish twist with Irn Bru batter?
What?! How did I miss these two artery busting treats? I had to look both up on YouTube so I could make an informed decision. After researching I choose the deep fried Mars Bar. It looks like a crispy, chocolatey, gooey mess which seems like something I would very much be into after many pints of Tennent's Lager.
Would you rather go to Carnival in Rio de Janeiro or Mardi Gra in New Orleans?  
Both would be fun. I've been to New Orleans many times but never Rio de Janeiro. The traveler in me leans towards Rio, but the foodie in me is drooling for some serious gumbo and a fried crawfish Po' Boy. Tough choice, but I'm going to go with my gut, load up on beaded necklaces, and choose New Orleans for Mardi Gras!
You've found through travelling that the best jet lag cure is to enjoy 

some great cocktails. Would you rather for your next trip arrive in Moscow and have a Moscow Mule or arrive in Cuba to a Mojito?
Easy! I choose curing my jet lag with a Mojito in Cuba. If I find myself jet lagged in Moscow I'd pound down a few icy shots of vodka with some salo (salty cured pork fatback). 
If you had to give up one cuisine for the rest of your life either 

Japanese or Italian – which would it be?
You are a terrible person. It is obvious to me the previous questions were softballs gently lobbed at me to soften me up for this speeding curveball. You're basically asking me to give up ramen or pizza. Shame on you. If given the choice between giving up Japanese or Italian cuisine I'd have to choose giving up Italian food. I figure I can find a few acceptable substitutions in other Mediterranean diets when I'm craving Italian (moussaka would be my go to when I'm craving lasagna). But there's just no substituting for ramen or sushi–Japanese cuisine is just too unique that way.
To work up an appetite for some Irish Stew and Ulster Frys or baguettes and pastries by either taking on the Wicklow Way an 8 day trek down Irelands East Coast or the GR20 an 11 to 15 day trek through the middle of Corsica?
That GR20 is a pretty tough trek. The Wicklow Way seems a little more my speed. Plus you had me at Irish Stew and an Ulster Fry (let's just assume I'm going to wash that down with a pint of Guinness, too). I choose walking the Wicklow Way and replacing my calories easily along the way!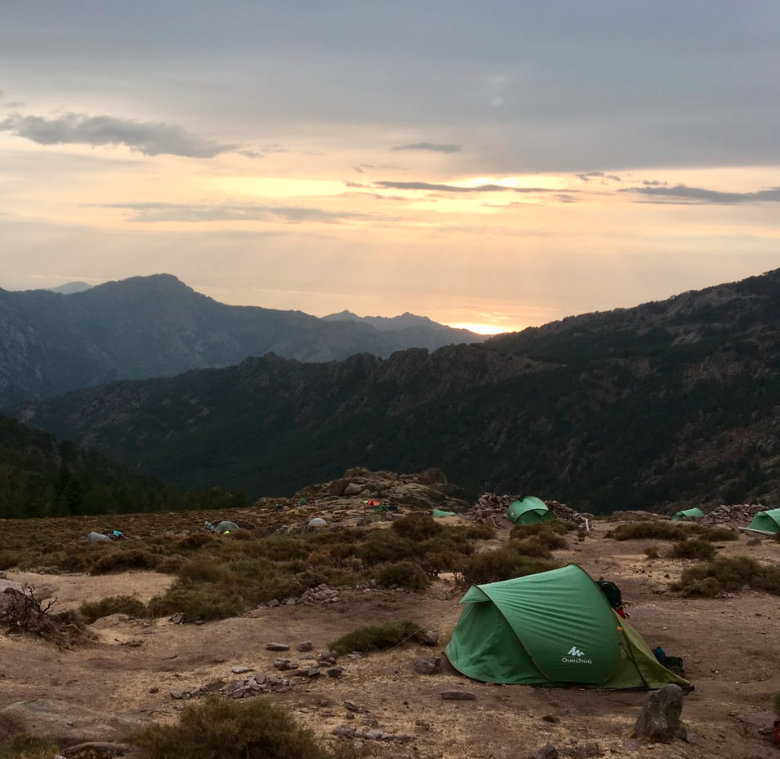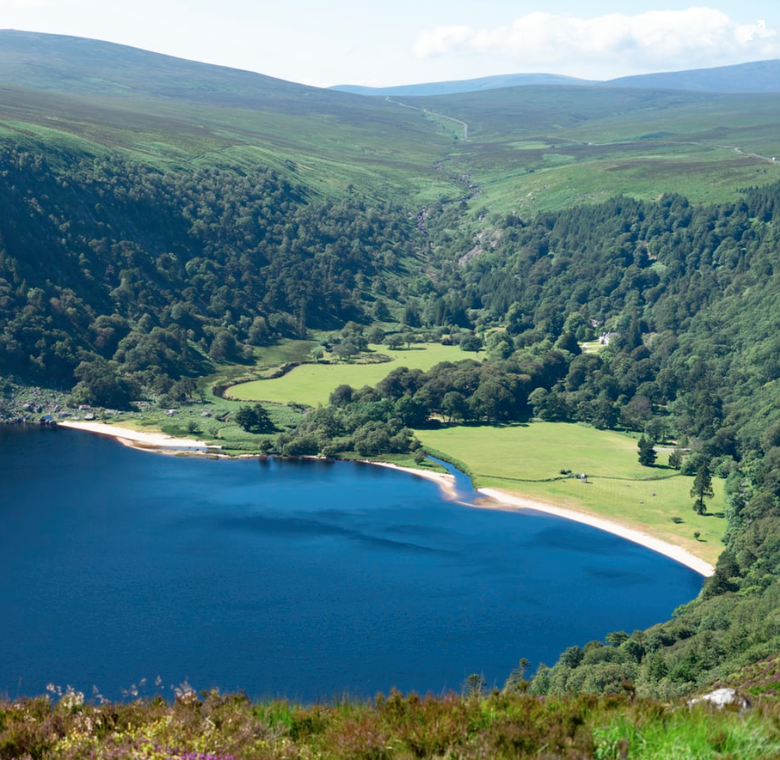 You're a firm believer that just as bacon makes everything better, so 

does melty cheese … would you rather have bacon and melty cheese on top of a bowl of tonkotsu pork Ramen or one of your favourite quick street food eats Thai Duck Noodle Soup?
Wow! Let's say I was a firm believer that bacon and melty cheese makes everything better. I will make an exception for bacon and melty cheese in a bowl of Thai duck noodle soup. Uggg…that sounds nasty. I'm also on the fence as to whether or not it would be good with tonkotsu pork ramen. I've heard cheese ramen is pretty tasty if you want to hack your instant noodles, so I choose the bacon and melted cheese tonkotsu pork ramen.
For a dinner of your choice at any restaurant in the world would you 

rather dine with Robert De Niro or Al Pacino?
Are you talking to me? Because if you are talking to me I would choose Robert De Niro. If it's also my choice as to where we dine at in the world I'd keep it simple and choose the Tribeca Grill Restaurant in New York. I figure he's one of the owners of the joint so we'll get amazing service! Fair warning now, at some point during the meal I'm going to work in doing the "I have my eyes on you" hand gesture he often did in Meet the Parents. That's going to happen.
When in Kyoto you advised you were a BIG fan of Whisky – would you 

rather get a free bottle of 25 year old single malt Macallan Scotch Whisky or a 25 year old single malt Yamazaki Japanese Whisky? 
I would choose the 25 year old Yamazaki single malt whisky. The average price for that bottle is currently 5 times more than what the 25 year old Macallan single malt Scotch is selling for. Something tells me there just might be a reason for that so that's my choice! Either would be an amazing gift for me, though.
For a Chow Traveller interview, would you rather speak with Mark 

Wahlburg over burgers at his franchise Wahlburgers or Justin Timberlake over BBQ at his one of his Southern Hospitality locations? 
I am always up for a burger and I think Mark Wahlburg would be interesting to meet. That being said, I read somewhere that he's a healthy eating, early to bed early to rise, kind of guy. I'd be disappointed if he ate a salad across from me and hit the door at 8:30. So I would choose to eat some BBQ with Justin Timberlake. You can't go wrong with some good BBQ, and I get the feeling Justin Timberlake would be hilarious and fun to dine with. Have you seen any Lonely Island videos?