Best Travel Books About: Cycling!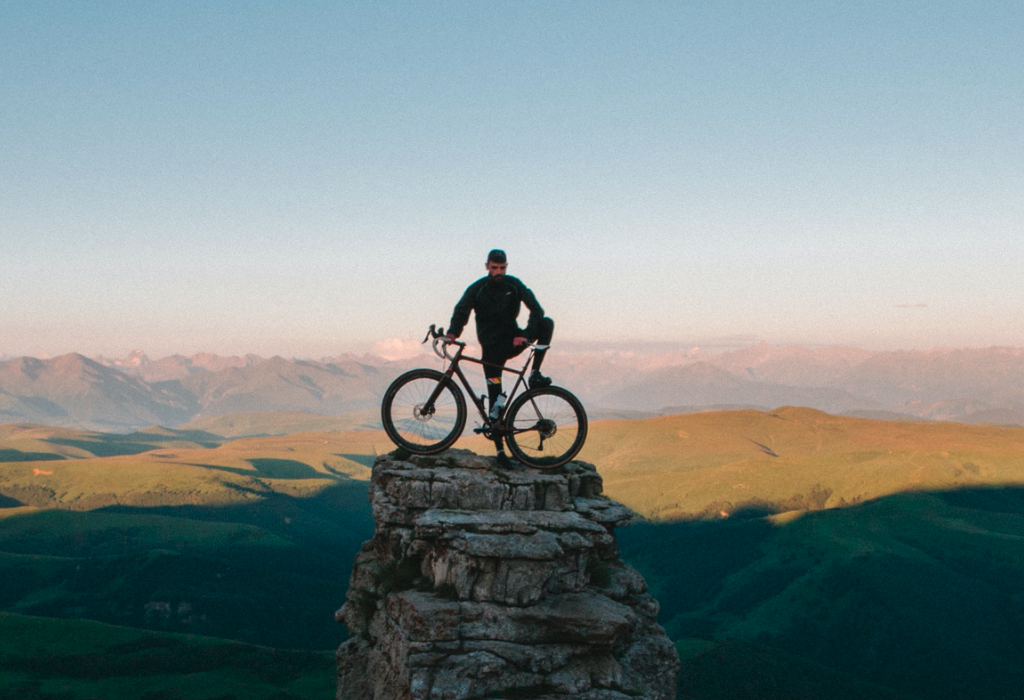 Cycling can be an amazing way to experience a new country. It gives the rider a chance to get close to the elements – the weather, the noise, the people, the place. It is also a cheap way to get around save on transportation costs and extend a trip. There are so many amazing cycling journeys all around the world and we will be creating medals for these in the future however for now. We have a list of books which really capture the adventure of getting out there and experiencing travel on two wheels!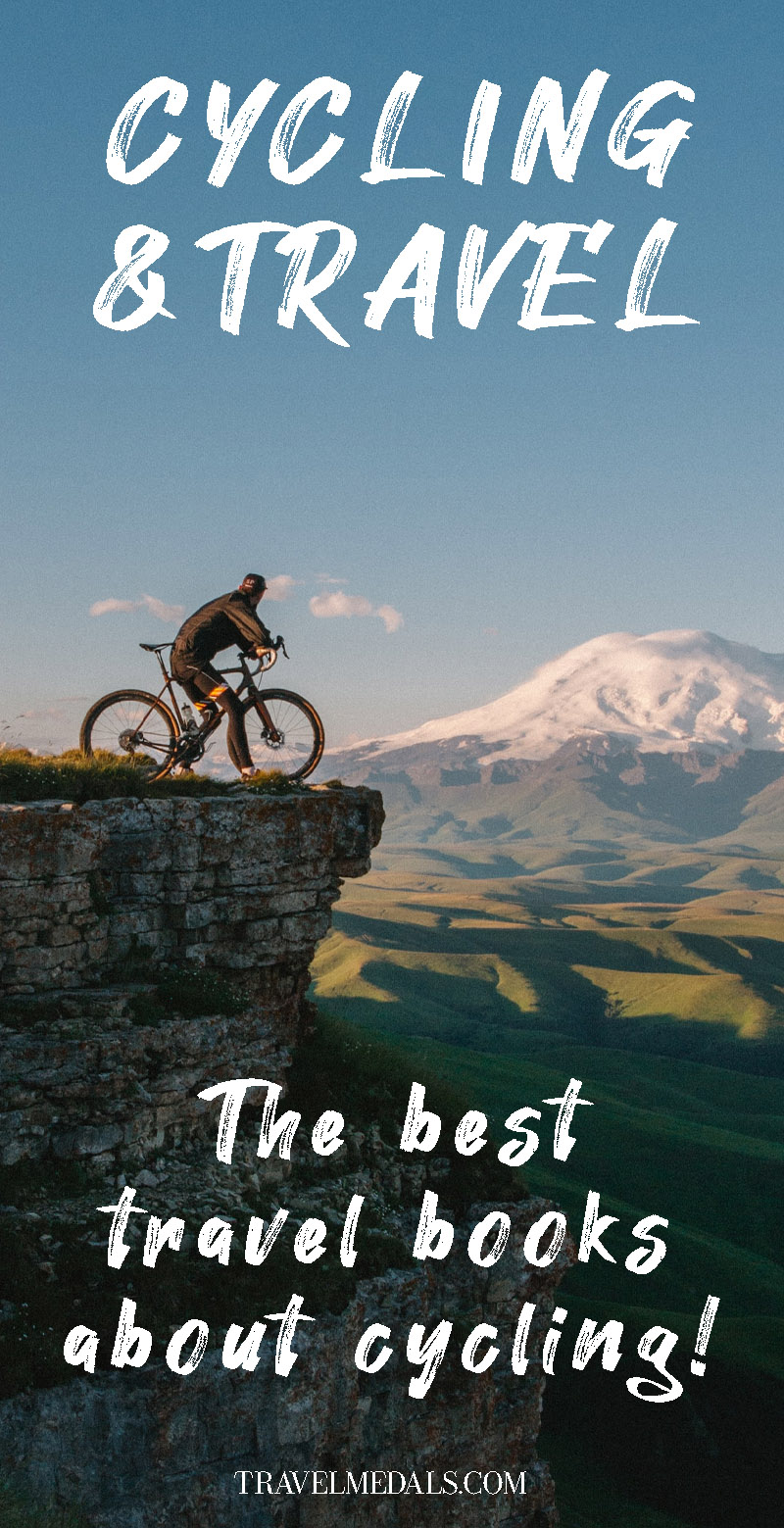 Epic Bike Rides of the World: Explore the Planet's Most Thrilling Cycling Routes
by Lonely Planet 
Discover 200 of the best places to ride a bike in this beautifully illustrated hardback. From family-friendly, sightseeing urban rides to epic adventures off the beaten track. Destinations range from France and Italy, for the world's great bike races, to the wilds of Mongolia and Patagonia. These journeys will inspire – whether you are an experienced cyclist or just getting started.
The book is organised by continent. In the Americas, join a family bikepacking trip in Ecuador. In Europe, there are routes in Tuscany, Spain and Corsica. In Asia, venture through Vietnam's valleys and complete the Mae Hong Son circuit in northern Thailand. Each ride is illustrated with stunning photography and a map. There are also suggestions for three more similar rides around the world for each story. Each piece shows how cycling is a fantastic way to get to know a place, a people and their culture.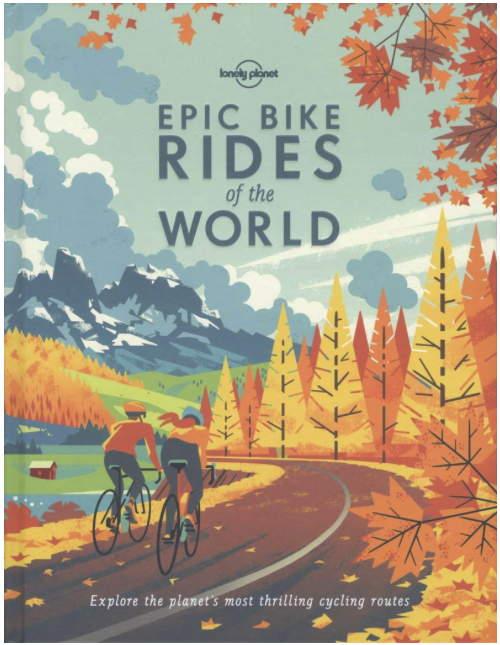 Around the World in 80 Days: My World Record Breaking Adventure
by Mark Beaumont 
On Monday 18th September 2017, Mark Beaumont pedalled through the Arc de Triomphe in Paris. 78 days, 14 hours and 40 minutes earlier he set off from the same point, beginning his attempt to circumnavigate the world in record time. Covering more than 18,000 miles and cycling through some of the harshest conditions one man and his bicycle can endure, Mark made history. He smashed two Guinness World Records and beat the previous record by an astonishing 45 days.
Around the World in 80 Days is the story of Mark's amazing achievement – one which redefines the limits of human endurance. It is also an insight into the mind of an elite athlete and the physical limits of the human body, as well as a kaleidoscopic tour of the world from a very unique perspective; inspired by Jules Verne's classic adventure novel, Mark begins his journey in Paris and cycles through Europe, Russia, Mongolia and China. He then crosses Australia, rides up through New Zealand and across North America before the final 'sprint finish' thorough Portugal, Spain and France, all at over 200 miles a day. This is the story of a quite remarkable adventure, by a quite remarkable man.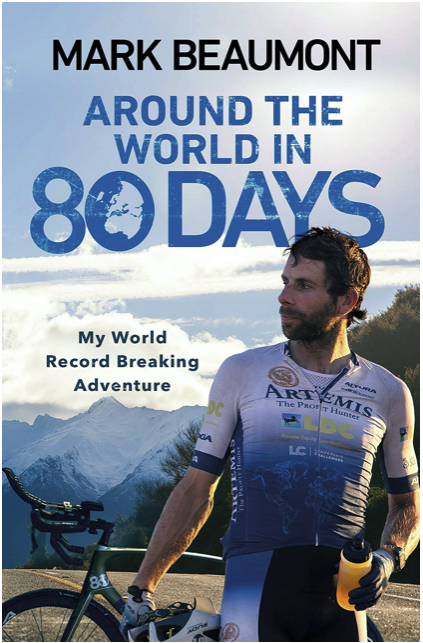 The Man Who Cycled the Americas
by Mark Beaumont 
This book tells the story of a 15,000 mile expedition that once again broke the barriers of human achievement. To pedal the longest mountain range on the planet, solo and unsupported, presented its own unique difficulties. But no man had ever previously summited the continents' two highest peaks, Mt McKinley in Alaska and Aconcagua in Argentina, in the same climbing season, let alone cycling between them. Oh, and Mark had never even been up Ben Nevis before.
Full of his trademark charm, warmth and fascination with seeing the world at the pace of a bicycle, Mark Beaumont's second book is a testament to his love of adventure, his joy of taking on tough mental and physical feats, and offers a thrilling trip through the diverse cultures of the Americas.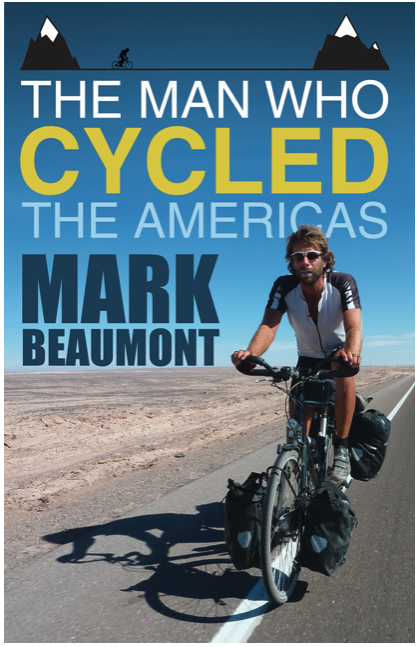 Africa Solo: My World Record Race from Cairo to Cape Town
by Mark Beaumont 
Setting out from the bustling heart of Cairo on his latest world record attempt – solo, the length of Africa, intending to ride to Cape Town in under 50 days. Seven years since he smashed the world record for cycling round the world, this would be his toughest trip yet.
Despite illness, mechanical faults, attempted robbery and stone-throwing children, as well as dehydration in the deserts and unprecedented levels of exhaustion, Mark completed the journey in just 41 days, 10 hours and 22 minutes, after cycling 6,762 miles, spending 439 hours in the saddle (sometimes up to 16 hours a day) and climbing 190,355 feet through 8 countries. It was an astonishing journey, and one that will fascinate and grip the reader.
From the obvious dangers of Egypt, Sudan and Kenya, over the unpaved, muddy, mountainous roads of Ethiopia, through the beautiful grasslands of Tanzania and Zambia, to riding at night in Botswana in the company of elephants and giraffes, Mark brings Africa to life in all its complex glory, friendship and curiosity, while inspiring us all to question the bounds of what is possible.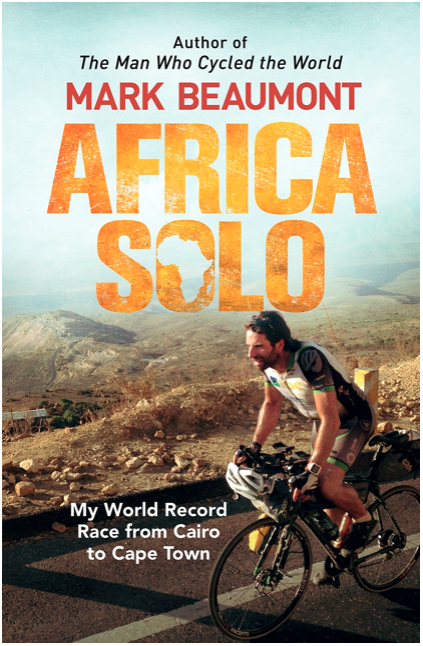 North To Alaska: The True Story of An epic, 16,000-mile cycle journey the length of the Americas
by Trevor Lund
Ever since Trevor cycled down the West Coast of Canada and the United States as a means of saving the bus fare on a round-the-world trip, he dreamed of cycling the whole length of that landmass, from the southern tip of South America all the way up to the Arctic Ocean. Returning home to a job he didn't enjoy, that dream burned in his mind until, as a mature student in 1999, he was given the opportunity to take a year out and decided now was the time.
This was at a time of huge advances in communication technology but I chose to journey without a mobile phone or any other means of communicating with the outside world – something we might struggle to comprehend these days. The fledgling internet did at least prove useful in finding a travel companion. However within nine days of the start of the journey Trevor found himself alone, close to the bottom of the world and with many thousands of miles of the unknown still ahead.
This book tells how the desire to fulfil a burning ten-year dream helped Trevor overcome illness, injury, exhaustion, loneliness and so much more; how, a normal guy from a working-class family in Leeds – among many other adventures – found himself singing to bears to keep them at bay, ran out of water crossing the driest desert in the world, had a volcano rain ash down on him and found himself hiding out from bandits most nights while pedalling through Mexico!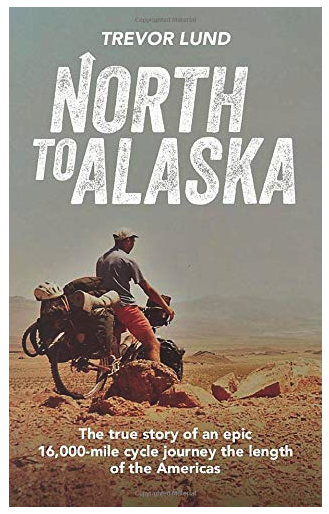 The Cyclist Who Went Out in the Cold: Adventures Along the Iron Curtain Trail
by Tim Moore
Scaling a new peak of rash over-ambition, Tim Moore tackles the 9,000km route of the old Iron Curtain on a tiny-wheeled, two-geared East German shopping bike. Asking for trouble and getting it, he sets off at the Arctic winter's brutal height, bullying his plucky MIFA 900 through the endless and massively sub-zero desolation of snowbound Finland.
Haunted throughout the journey by the border detritus of watchtowers and rusted razor wire, Moore reflects on the curdling of the Communist dream, and the memories of a Cold War generation reared on the fear of apocalypse – at a time of ratcheting East-West tension. After three months, 20 countries and a 58-degree jaunt up the centigrade scale, man and bike finally wobble up to a Black Sea beach in Bulgaria, older and wiser, but mainly older.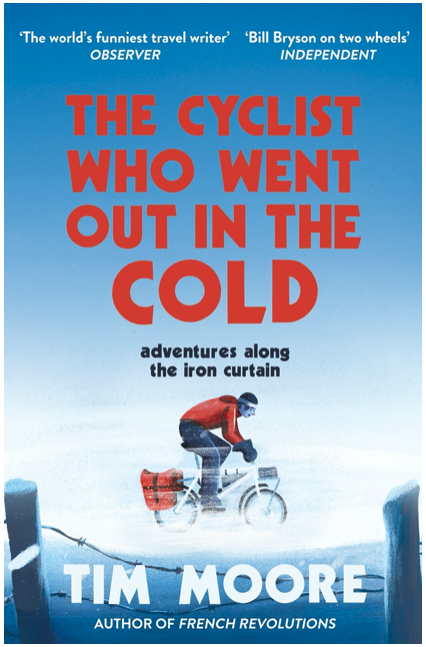 Mountains: Epic Cycling Climbs
by Michael Blann
The mountains of Europe have many different meanings to many different people. For the locals they are a way of life; for visitors they represent breathtaking beauty, active holidays and peaceful moments. For cyclists, however, the dramatic landscapes mean something quite different: suffering, pain, agony – and glory. For over a century the mountains have provided the setting for the greatest cycling contests, where human determination and willpower can triumph over nature and opponents.
In recent years, as cycling's popularity has changed our cities, made us more active and taken us down less-travelled roads, the mountains of Europe have become the primary destination for everyday riders who want to challenge themselves, experience the storied roads and escape their everyday lives. This publication is aimed at all who wish to be inspired by those challenges or celebrate those personal victories. With tributes and personal recollections from leading road cyclists, the photographs and words coalesce into a visual depiction that transcends any single perspective and will inspire awe and wonder in anyone who wishes to confront the power of the mountains.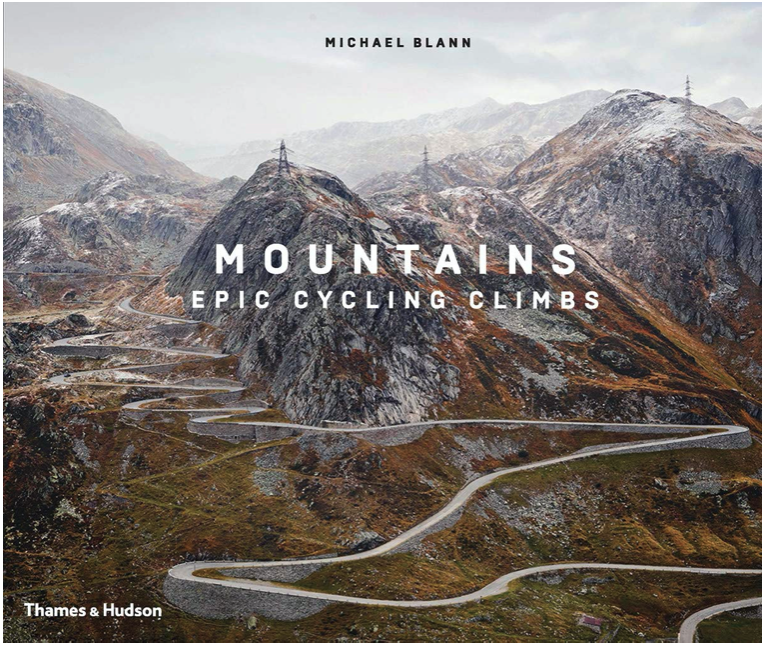 What is your favourite book about cycling?